"Love Liner" is a makeup brand by the Japanese cosmetic company msh that specializes in creating cute designer liquid eyeliner and eyeliner pencils. It is one of the best selling eyeliner brands in Japan. In December 2021, they collaborated with Game Freak and Pokémon.
On March 4, 2022, msh announced that they will be releasing two sets of limited edition liquid eyeliner bottles in collaboration with the anime JoJo's Bizarre Adventure: Stone Ocean. Both Love Liner sets feature original artwork and come with acrylic eyeliner stands. The art features Jolyne Cujoh, Jotaro Kujo, Ermes Costello, Foo Fighters, Weather Report, and Narciso Anasui. Last week, msh teased the collaboration with a countdown on their official site.
Online pre-orders begin now, and the sales period will be from March 11, 2022 to March 27, 2022.
Stone Ocean × Love Liner Promotional Video
The slogan for the collaboration is "Cuteness will change the future!" (カワイイは、未来をかえていくッ! Kawaii wa, mirai o kaete iku!).
Stone Ocean × Love Liner Eyeliners
The liquid eyeliner bottles are reusable, water-proof, smudge-proof, and easy to remove.
Jolyne Cujoh × Dark Brown
"An invincible color that is both beautiful and cute."
Jotaro Kujo × Black
"A good dense black coloring that makes your eyes stand out."
E. Costello × Brown
"A reddish brown that accentuates natural glamour."
FF × Milk Brown
"The milk tea-like color blends well with the skin, giving it a nude look."
Weather R × Mocha Grege
"A transparent, nuanced gray color with a hint of beige."
Narciso A × Rose Brown
"Brown with a hint of pink added for cute eyes."
Stone Ocean × Love Liner Sets
Each set costs ¥5,280 (approximately $45 USD), tax included. Shipping is included for customers living in Japan.
Set A: Jolyne, Ermes, F.F.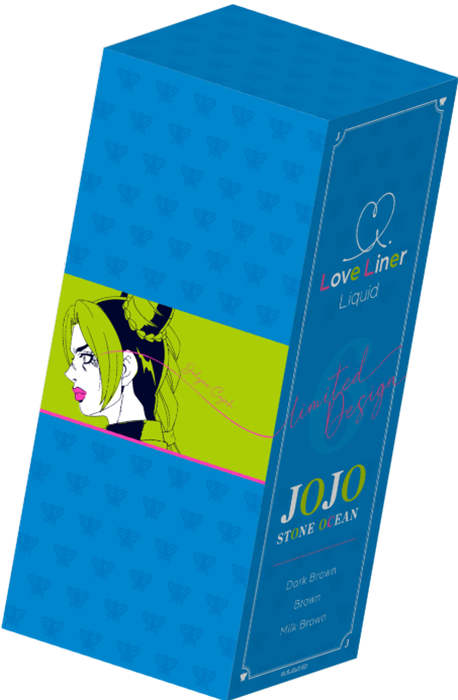 Set B: Jotaro, Weather Report, Anasui
The acrylic eyeliner stands are approximately 13.3 cm in width, 12 cm in height, 5.2 cm in depth, and 3 mm in thickness.
Source: msh
About msh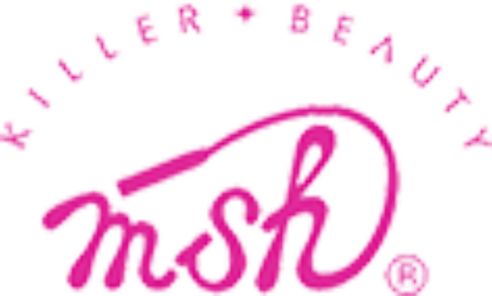 msh Inc. was established on October 9, 2012, with their name standing for "make someone happy". They sell cosmetics which are used every day, such as make-up, skin care, and hair care. Alongside "Love Liner", the company's other brands include "Time Secret", "Frumor", and "Phew."