WarnerBros Japan announced at AnimeJapan 2022 that the second cour of JoJo's Bizarre Adventure: Stone Ocean is coming in Fall 2022. A batch of the next 12 episodes from Episode 13 to 24 will release on Netflix.
The host of the event was Chiaki Matsuzawa with Fairouz Ai, Mutsumi Tamura, Mariya Ise, Yuichiro Umehara, and Atsumi Tanezaki as guests. The guests are the voice actors for Jolyne Cujoh, Ermes Costello, Foo Fighters, Weather Report, and Emporio Alnino respectively.
The event featured a short trailer and key art for the second cour. The trailer includes scenes of Sports Maxx, Viviano Westwood, Kenzou, D an G, and Narciso Anasui from the new episodes. The first twelve episodes of the season released on December 1, 2021, making it almost a year gap between cours.
Stone Ocean Part 2 Key Art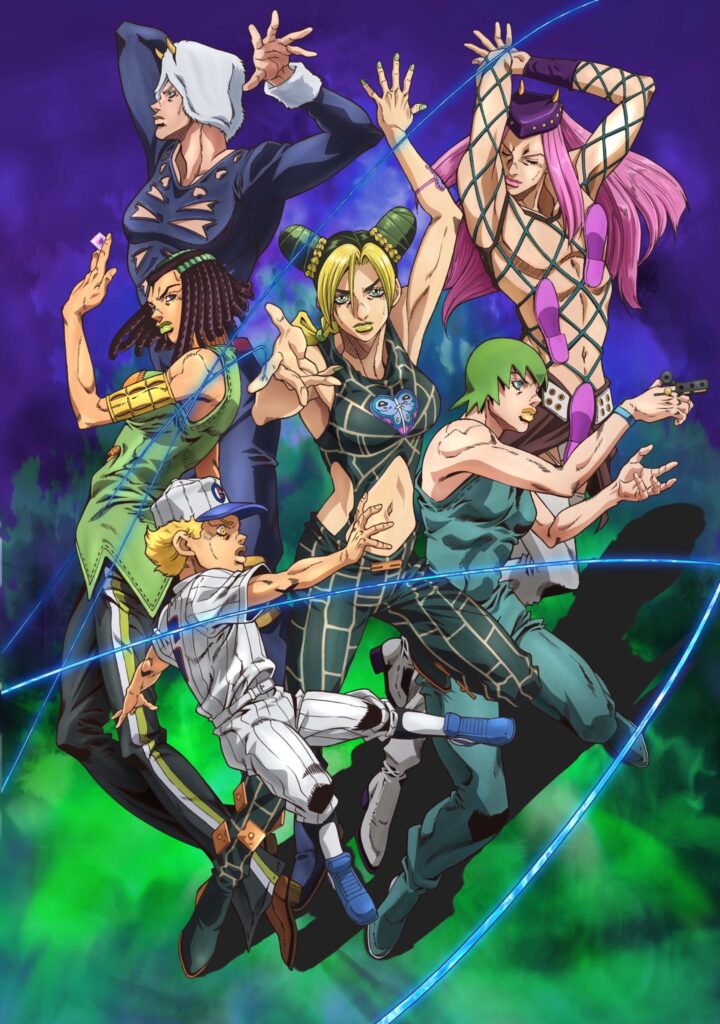 Stone Ocean Part 2 Trailer
10th Anniversary Event
JoJo's Bizarre Adventure: The Animation also has a 10th anniversary project planned. The anime began in October 2012 and this October will mark ten years since its debut. The project plans to hold various special events using the copyrights of the currently animated seasons. Details will be announced on the JoJo's Bizarre Adventure: The Animation 10th Anniversary Project official website, scheduled to open on Monday, April 4, 2022.
About JoJo's Bizarre Adventure: Stone Ocean
JoJo's Bizarre Adventure: Stone Ocean is the fifth season of the animated adaptation of Hirohiko Araki's JoJo's Bizarre Adventure manga. It adapts the sixth part of the series. Set in 2011, Florida, Jolyne Cujoh, daughter of Jotaro, is wrongfully accused of a crime she didn't commit and sent to a maximum security prison.