The August 2022 issue of the Saikyo Jump, which releases July 4, 2022, is to feature an illustration of Gohan and Cell by Hirohiko Araki recreating the cover of Dragon Ball Volume 33. The illustration was drawn as part of the Dragon Ball Super Gallery, which is an ongoing project to commemorate the 40th anniversary of the manga by Akira Toriyama.
For every month from August 2021, famous Japanese manga artists will recreate all 42 covers of the Dragon Ball manga until January 2025. So far, the manga artists who have been featured in the project are Masashi Kishimoto, Tite Kubo, Osamu Akimoto, Ryuhei Tamura, Tatsuki Fujimoto, Koyoharu Gotouge, Kenta Shinohara, Tatsuya Endo, Hiroshi Shiibashi, Mitsutoshi Shimabukuro, and Yusei Matsui.
Dragon Ball Super Gallery #12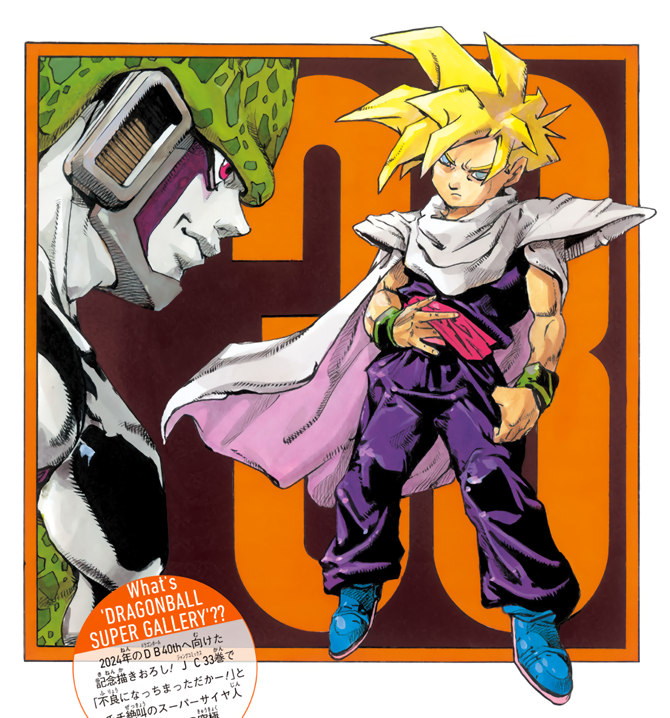 Trying to perfectly recreate this piece made me remember something again. Toriyama's drawings appear basic and flat, but they have an uncanny level of 3D-ness to them. It's a great technique that's able to 'create a 2D effect and a 3D effect at the same time' while still making it look visually pleasing. I was very honored to draw Volume 33.

Hirohiko Araki
Translated by Morgan (JoJo's Bizarre Encyclopedia)
Araki's JoJo's Bizarre Adventure series has been serialized since December 1986. This year marks the 35th anniversary of the series. Its eighth part, JoJolion, concluded last year with 27 volumes. JoJo Part 9 is currently being planned.
About Dragon Ball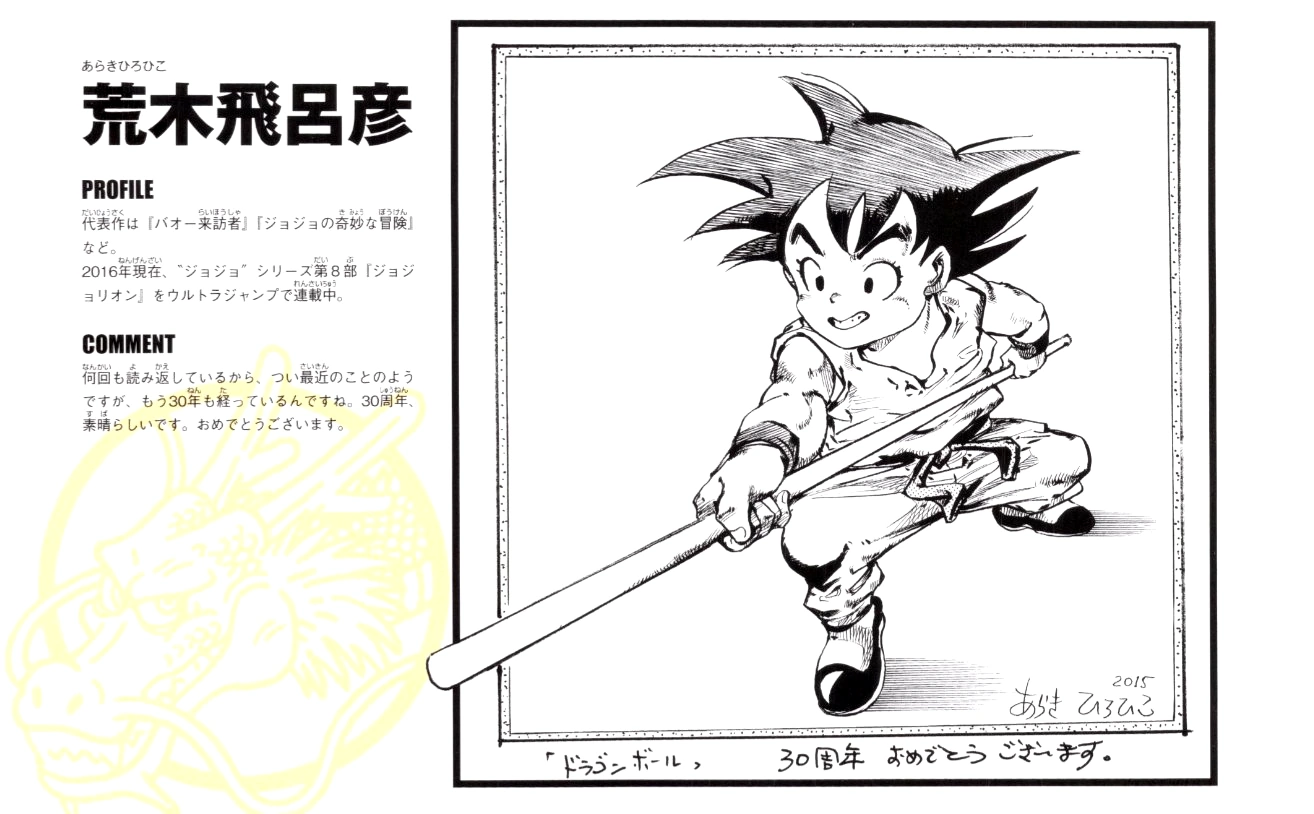 Dragon Ball is a Japanese manga series created by Akira Toriyama. The manga was originally serialized in Weekly Shonen Jump from 1984 to 1995 for a total of 42 volumes. Hirohiko Araki had previously drawn an illustration of Goku for the 30th anniversary of Dragon Ball in 2016.
Toriyama had also drawn an illustration of Jotaro Kujo for the 25 Years with JoJo anniversary book in 2012.