On July 3, 2022, Hirohiko Araki appeared in a video presentation at Anime Expo 2022 to give a warm welcome to fans around the world who have supported the anime adaption of Stone Ocean–as well as wishing everyone a great summer. At the end of the video, Araki also showed off an exclusive illustration of Jolyne Cujoh and Stone Free and talked about the 10th anniversary of the anime.
Anime Expo 2022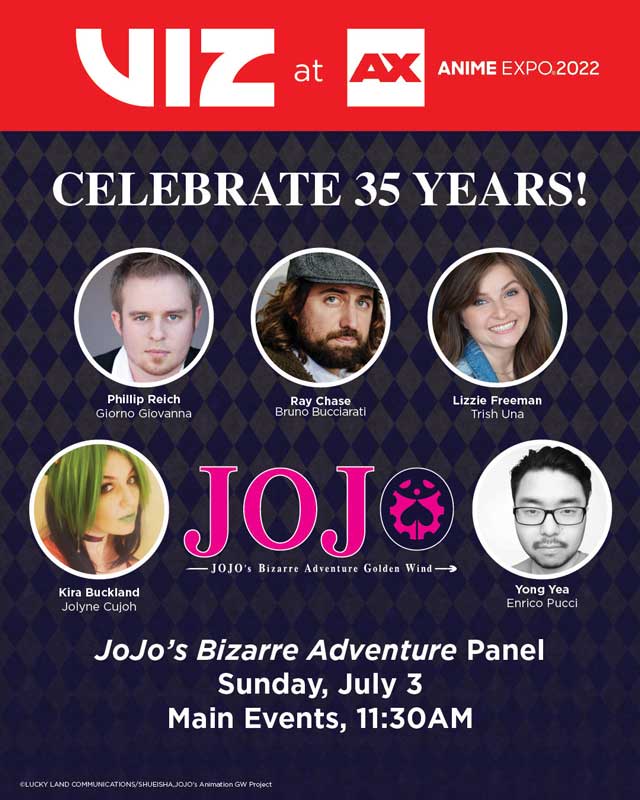 The JoJo's Bizarre Adventure Anniversary Panel was hosted by VIZ Media and took place from Anime Expo at the Los Angeles Convention Center. The panel was to celebrate 35 years of JoJo's Bizarre Adventure and featured voice actors Phillip Reich (Giorno Giovanna), Ray Chase (Bruno Bucciarati), Lizzie Freeman (Trish Una), Kira Buckland (Jolyne Cujoh), and Yong Yea (Enrico Pucci).
A demo for JoJo's Bizarre Adventure: All-Star Battle R is playable at a separate panel from July 1 to July 4. Jotaro, Jolyne, Ermes, and F.F. are also playable in the demo. The booth also has a temporary tattoo station for the Joestar Birthmark and exclusive giveaways.
Video Presentation
About Hirohiko Araki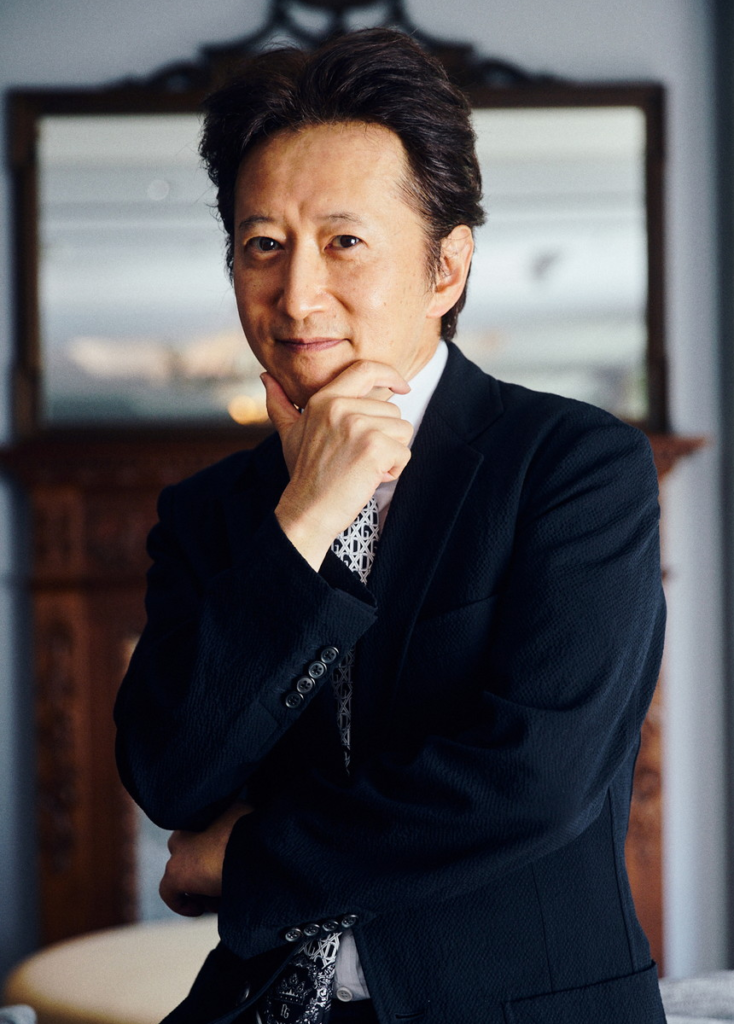 Araki is a manga artist from Sendai, the capital city of Miyagi Prefecture, Japan. JoJo's Bizarre Adventure is his most successful series being in serialization for nearly 35 years and highly regarded internationally. The series is divided into eight parts, with the ninth part announced in August 2021.