Netflix announced today that this year's "TUDUM Japan" will be featuring Fairouz Ai (the voice actress of Jolyne Cujoh) with information about the JoJo's Bizarre Adventure: Stone Ocean anime. Netflix's global fan event "TUDUM" will be held on September 24 and 25, though the Japan event will only be on the 25th.
The program will stream live at 1 PM JST (12 AM EDT/9 PM PDT) on Netflix Japan's official YouTube channel.
Trailer
Aside from JoJo, TUDUM Japan will also feature several other anime, movies, and live action series. Other guests include Ayumu Murase from The Seven Deadly Sins: Grudge of Edinburgh (Part 1), Mutsumi Tamura and Asami Seto from Drifting Home, Hiroaki Hirata and Seiichi Morita from TIGER & BUNNY 2, and Kento Yamazaki and Tao Tsuchiya from Season 2 of Alice in Borderland. Hiroyuki Sawano will also perform on stage.
Source: @NetflixJP
About TUDUM
TUDUM began last year in 2021. It is a free virtual fan event that features more than 100 stars from western and international Netflix series. TUDUM features exclusive news, first looks, never-before-seen footage, new trailers, interviews and more.
About JoJo's Bizarre Adventure: Stone Ocean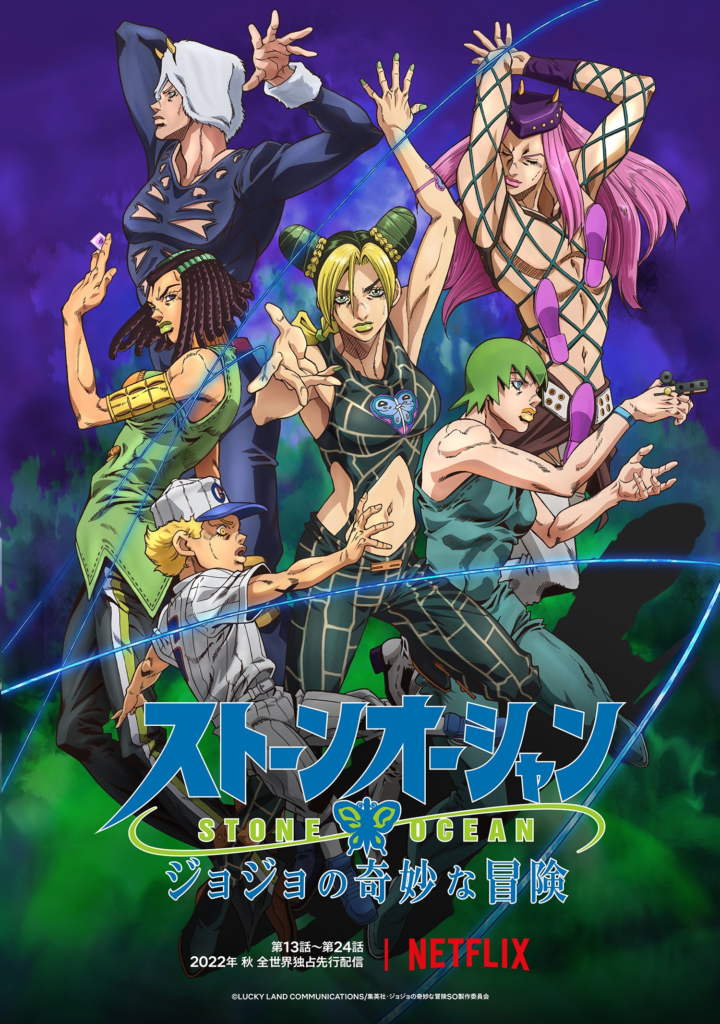 JoJo's Bizarre Adventure: Stone Ocean is the fifth season of the animated adaptation of Hirohiko Araki's JoJo's Bizarre Adventure manga. It adapts the sixth part of the series. Stone Ocean takes place in 2011, Florida. Jolyne Cujoh, daughter of Jotaro, is framed for murder and sentenced to a maximum security prison. In prison, Jolyne makes new allies but is targeted by DIO's followers and other Stand users.
The first 12 episodes released on December 1, 2021. The next batch of episodes up to episode 24 will be releasing on September 1, 2022.