In commemoration of JoJo's Bizarre Adventure: All-Star Battle R releasing next week, Bandai Namco Entertainment Japan is holding a launch campaign for 50 people to win a postcard set of Japan's 47 prefectures. Users living in Japan can apply for the contest by following @jojo_games_jp on Twitter and sharing a tweet of their favorite prefecture with the hashtag #JOJO_ASBR_47都道府県に登場. Winners will be notified by direct message on Twitter.
Each postcard displays a character from the game's base roster (excluding Ikuro Hashizawa/Baoh) with locations fitting the character. The images are below with English translations of each caption.
The campaign is available from August 26 to September 18, 2022. Prizes are expected to be delivered in November 2022.
Postcard Set
Hokkaido / Tohoku Area
Yamagata
[Noriaki Kakyoin]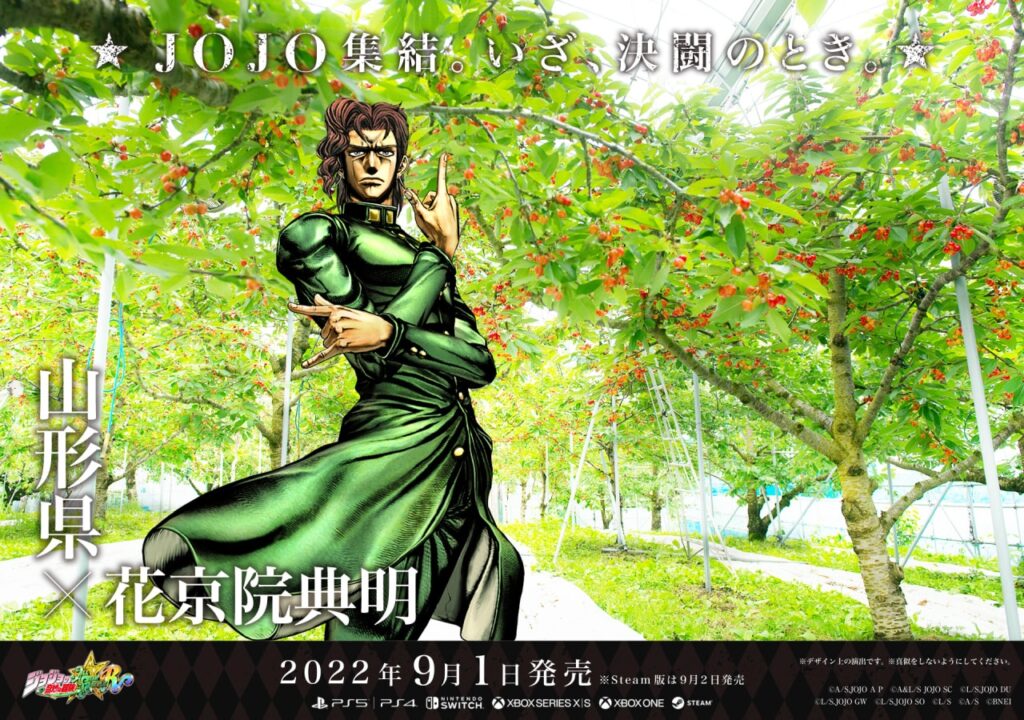 Fukushima
[Guido Mista]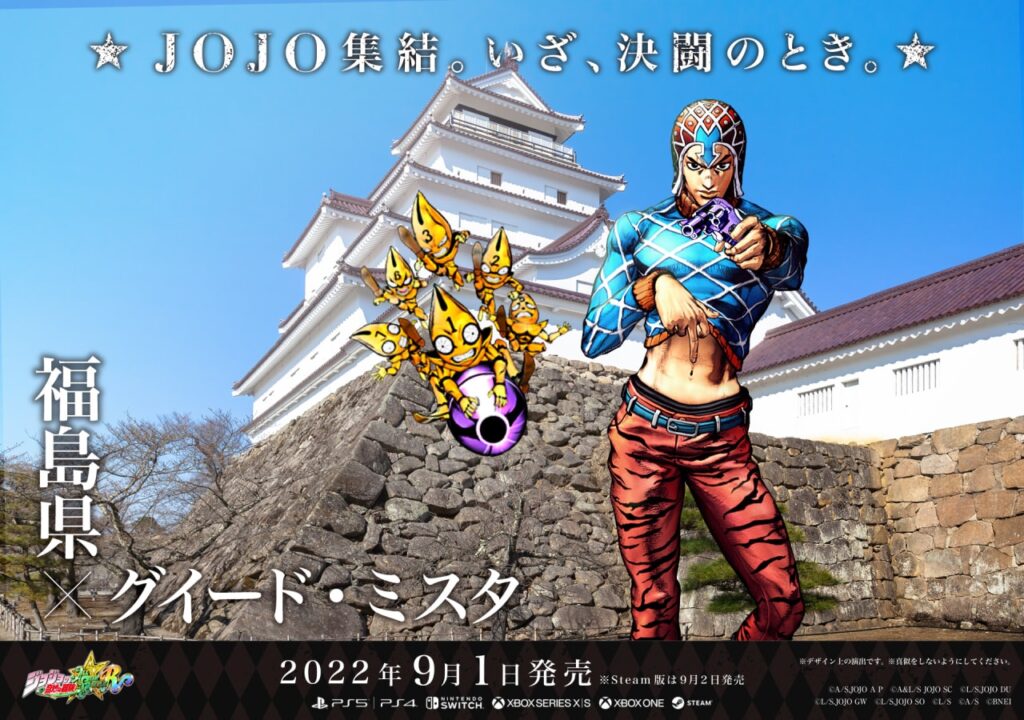 Kanto Area
Chiba
[Jean Pierre Polnareff]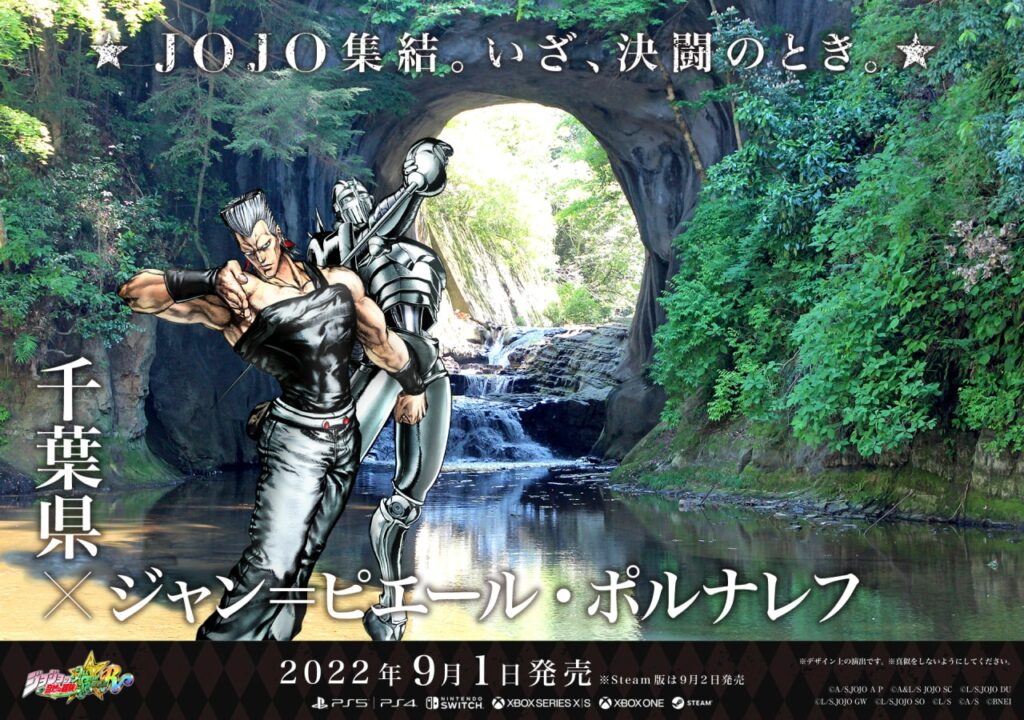 Tokyo
[Jotaro Kujo]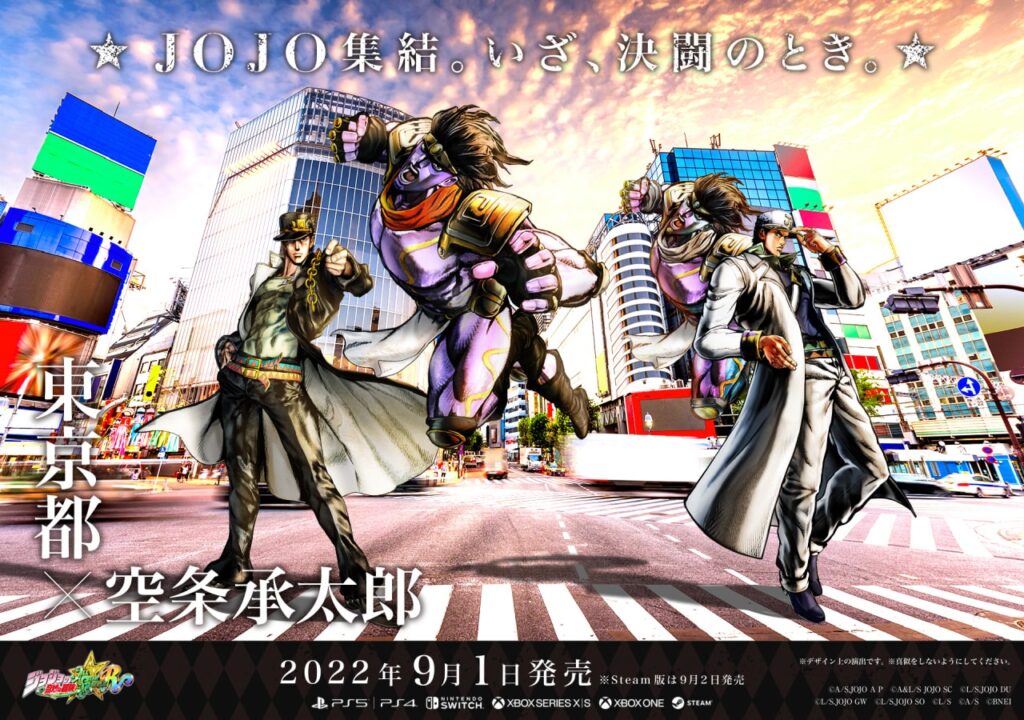 Kanagawa
[Old Joseph Joestar]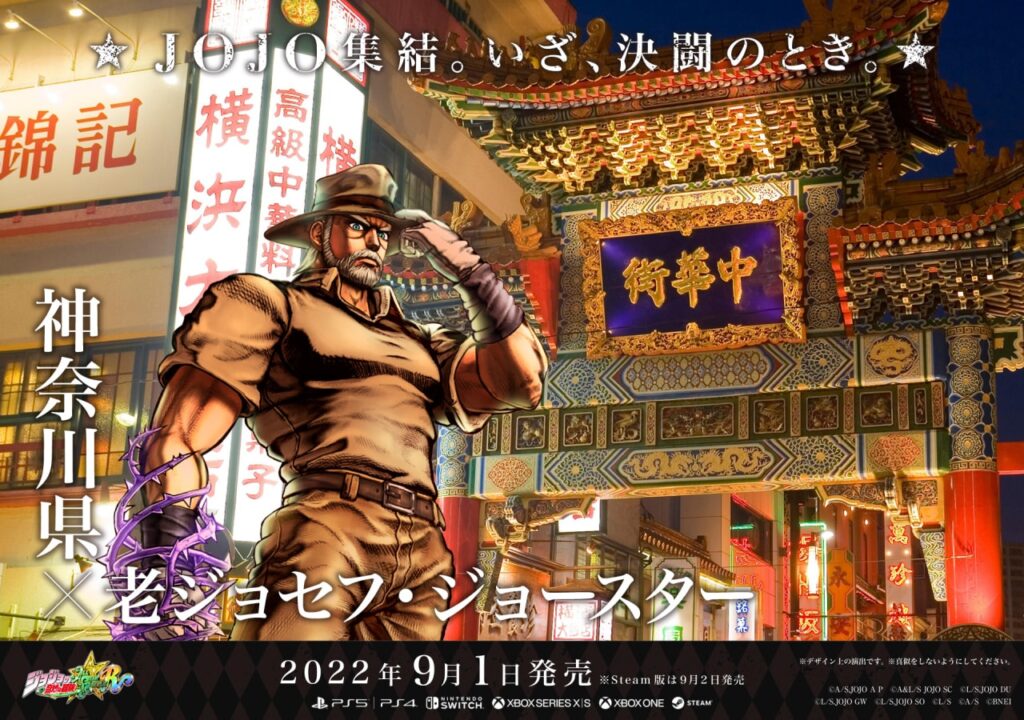 Chubu Area
Yamanashi
[Will Anthonio Zeppeli]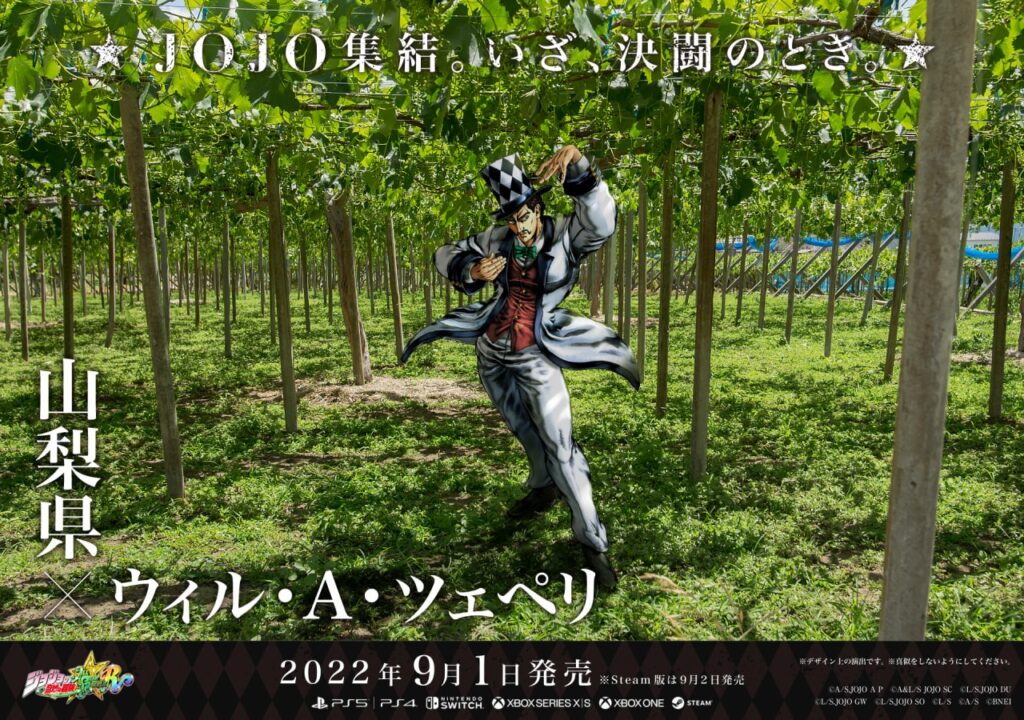 Nagano
[Foo Fighters]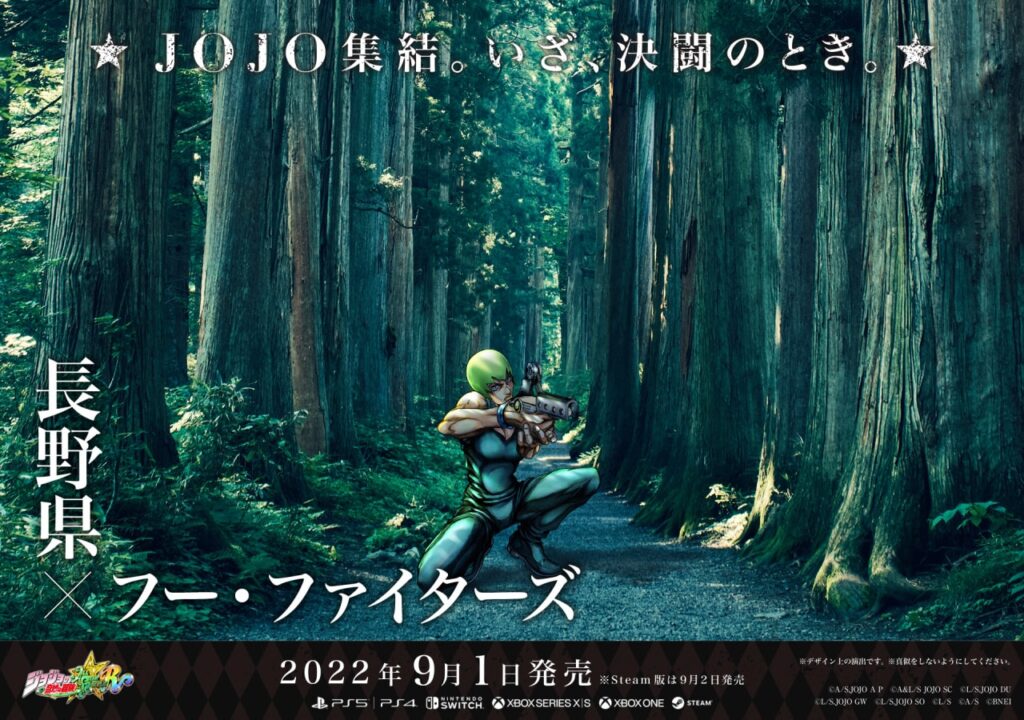 Gifu
[Hol Horse]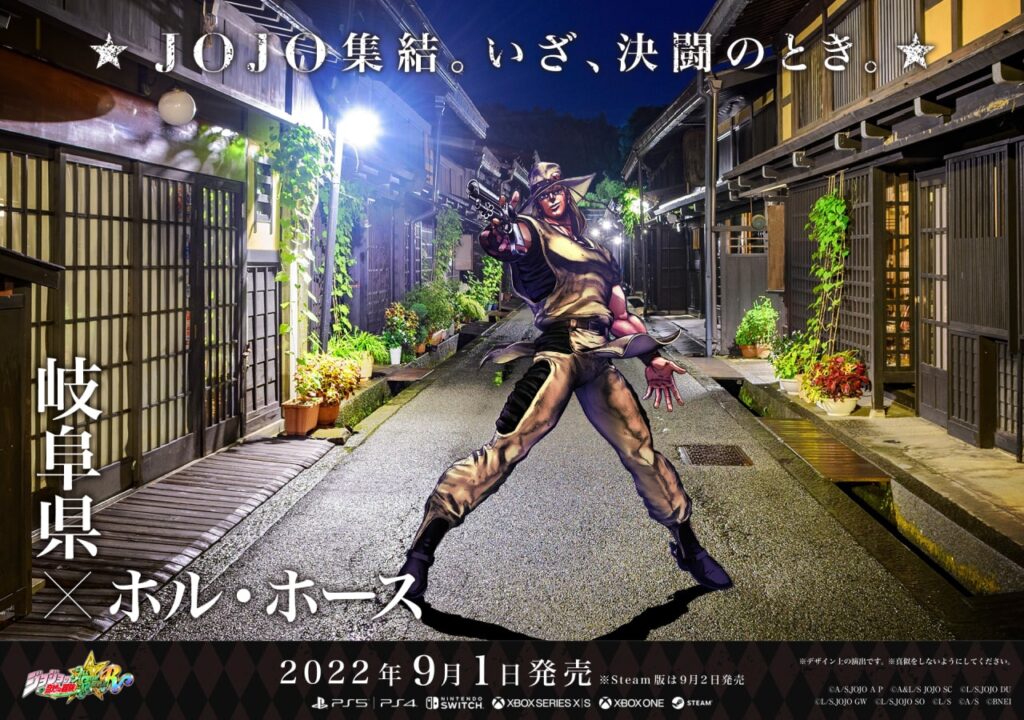 Kinki (Kansai) Area
Hyogo
[Wamuu]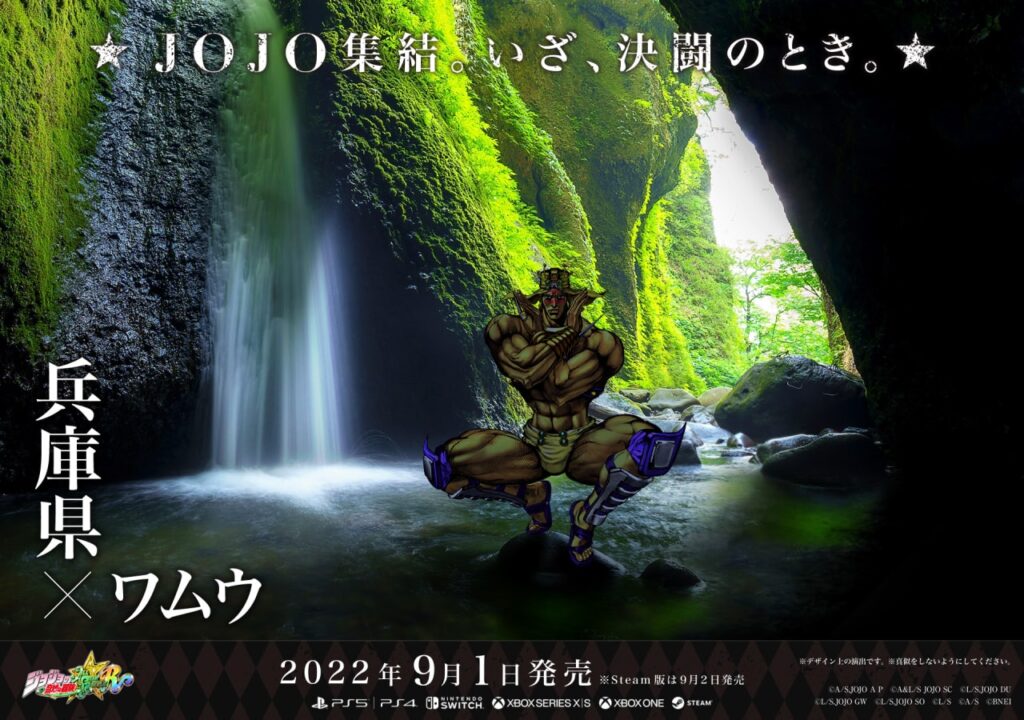 Nara
[Jonathan Joestar]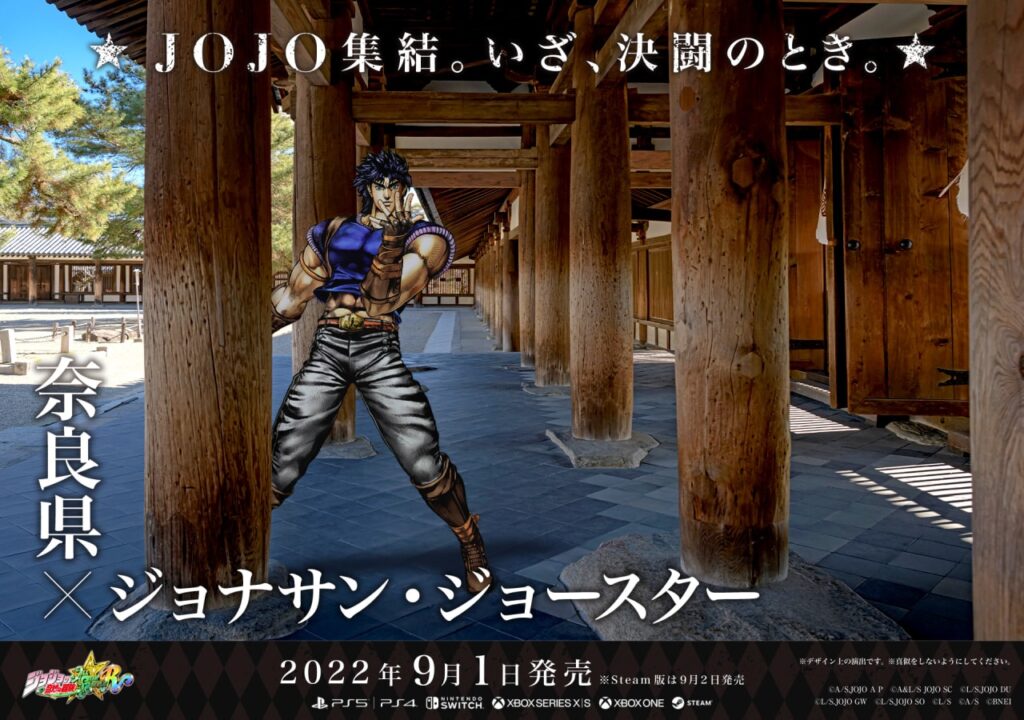 Wakayama
[Funny Valentine]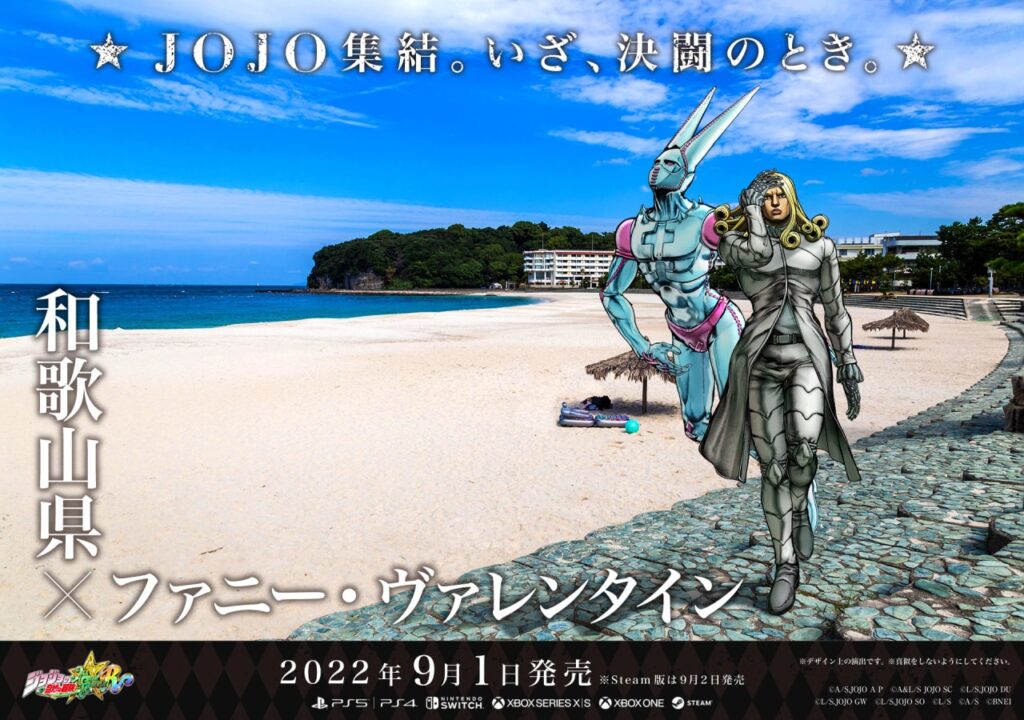 Chūgoku Area
Shikoku Area
Kyushu/Okinawa Area
Fukuoka
[Josuke Higashikata]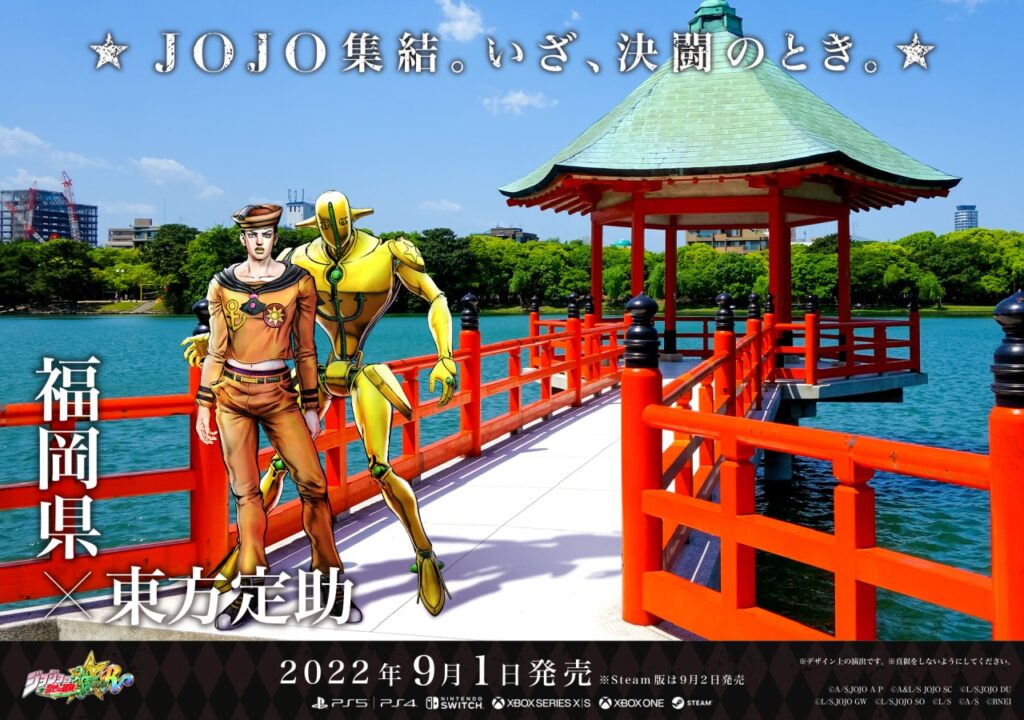 Saga
[Bruno Bucciarati]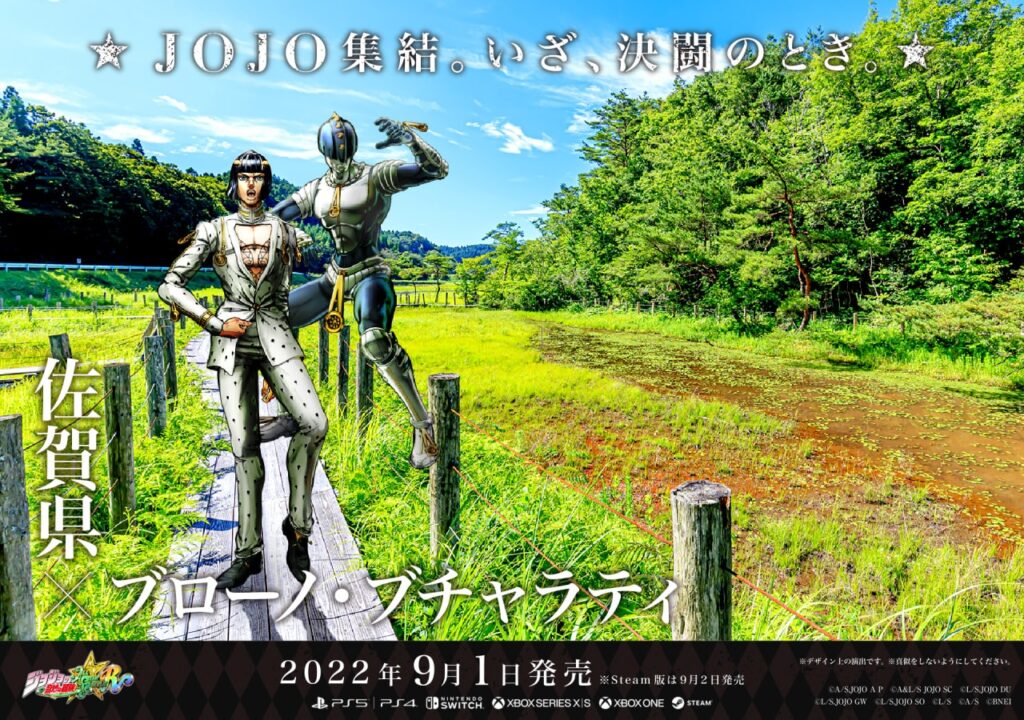 Source: JoJo ASBR Website
About JoJo's Bizarre Adventure: All-Star Battle R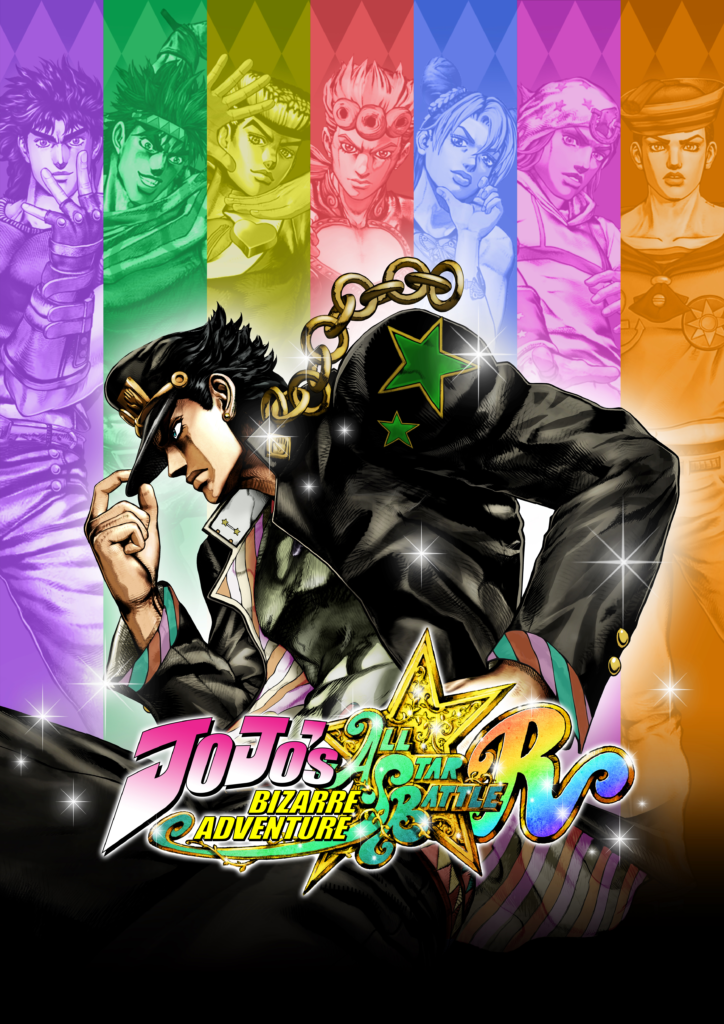 JoJo's Bizarre Adventure: All-Star Battle R is a remaster of the original game which released on August 29, 2013 as a PlayStation 3 exclusive in commemoration of JoJo's Bizarre Adventure's 25th anniversary. It released on April 25, 2014 in Europe and four days after that in North America. In early 2018, Europe's PSN store removed the game and its DLC. It was removed in North America and Japan in August 2022. There were 41 characters in total, with 32 available in-game and 9 as DLC characters.
ASBR releases on September 1 on PC and on September 2, 2022 on consoles. It includes over 50 characters and is made in commemoration for the 35th anniversary of the series, as well as the anime's 10th anniversary. It will be available on Steam, PlayStation 4, PlayStation 5, Xbox One, Xbox Series X & S, and Nintendo Switch.