Pascal Lafine, the editorial director of Delcourt/Tonkam, announced several JoJo's Bizarre Adventure releases that will be coming to France later this year and in the future. They announced everything on Team Manga Show's Twitch stream. One million French volumes of JoJo's Bizarre Adventure were sold between the beginning to 2021, and another million were sold between 2021 to 2022.
Light Novels
The light novels The Book: JoJo's Bizarre Adventure 4th Another Day, JOJO'S BIZARRE ADVENTURE OVER HEAVEN, and Purple Haze Feedback were the first announcements.
The Book: 4th Another Day is set to release in the end of 2023. OVER HEAVEN and Purple Haze Feedback will release in early 2024. The releases will be identical to the Japanese version, and The Book will include the pop up art inside.
The Book is a sequel to the fourth part of JoJo's Bizarre Adventure, Diamond is Unbreakable, written by Otsuichi. OVER HEAVEN was written by Nisio Isin and is presented as the lost transcript of DIO's diary. Purple Haze Feedback is a sequel to the fifth part of the series, Vento Aureo, starring Pannacotta Fugo and written by Kouhei Kadono.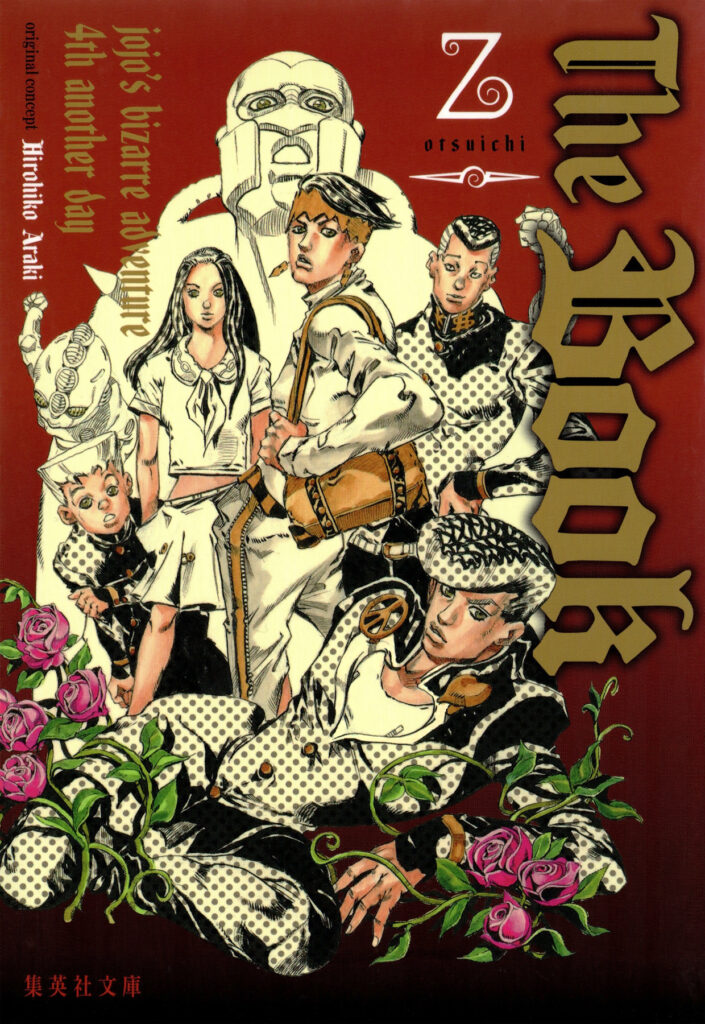 JOJO magazine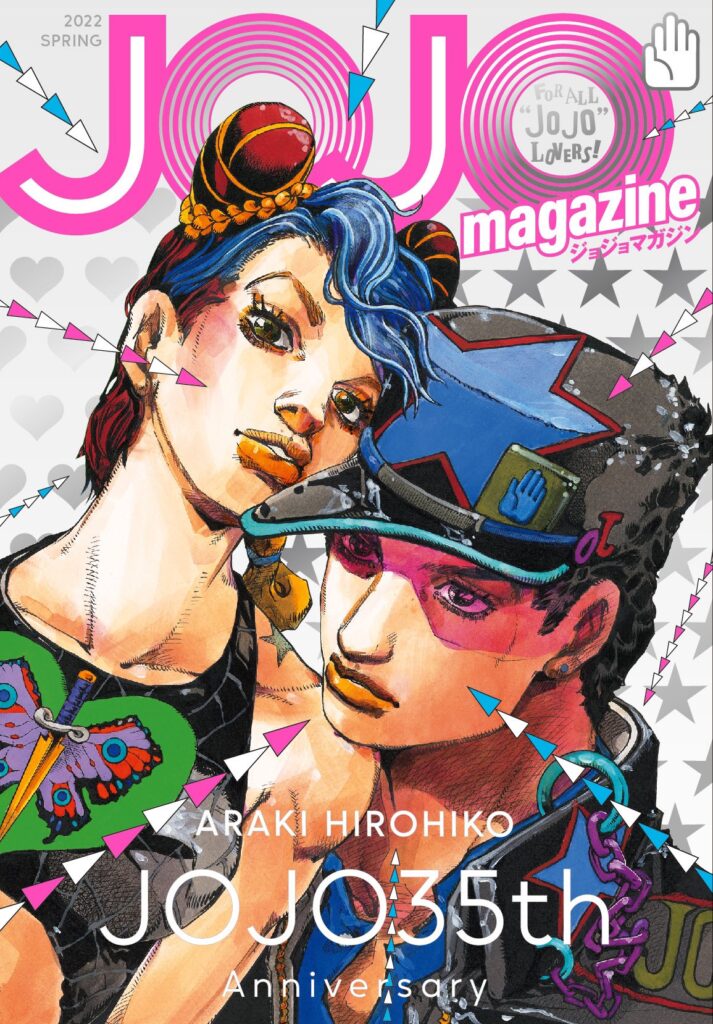 The Spring 2022 issue of JOJO magazine will release in France in January 2024. They will make the cover harder and keep the stickers.
In Japan, the issue released on March 19, 2022.
Crazy Diamond's Demonic Heartbreak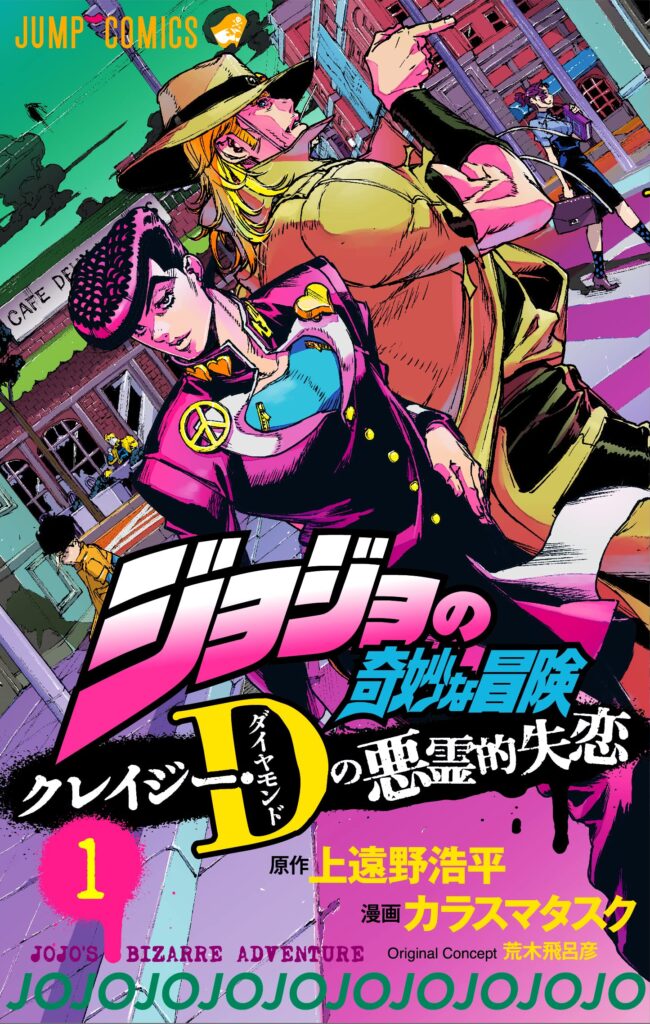 The spin-off written by Kouhei Kadono and illustrated by Tasuku Karasuma is also coming to France. Starring Josuke Higashikata and Hol Horse, the first volume will release in France in September 2023.
In Japan, Volume 1 released on June 17, 2022.
JOJOVELLER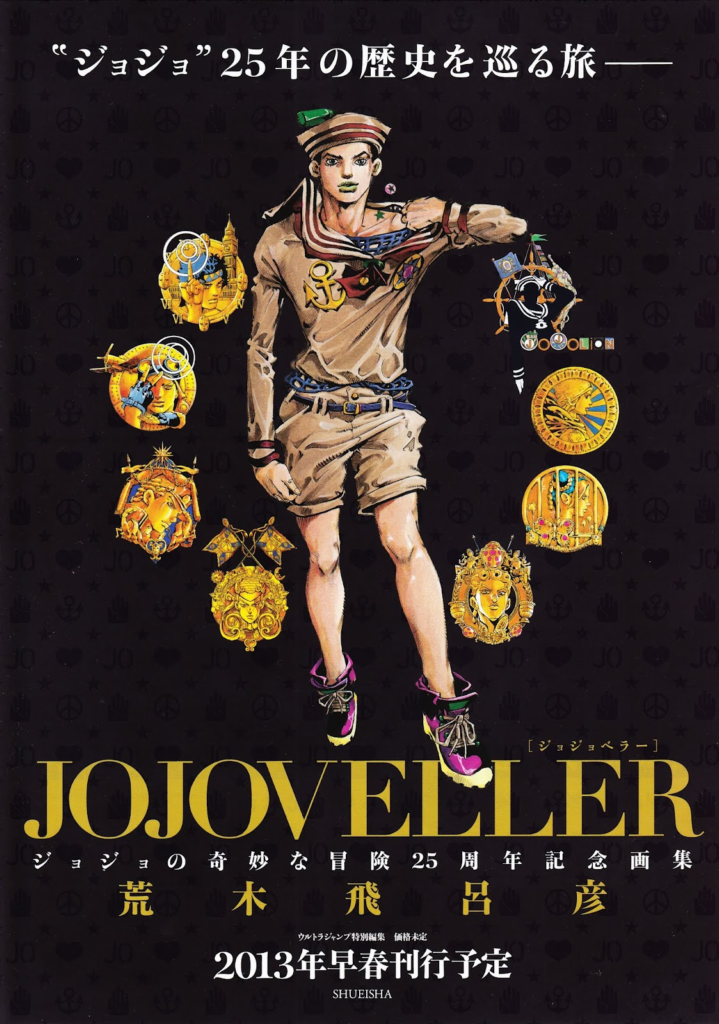 Preparations are being made for the JOJOVELLER artbook but it is not confirmed or ready for a release date yet. It is difficult to make due to being printed in five types of colored ink which is not common in France, and they have to ask Shueisha for the rights to publish it.
The JOJOLands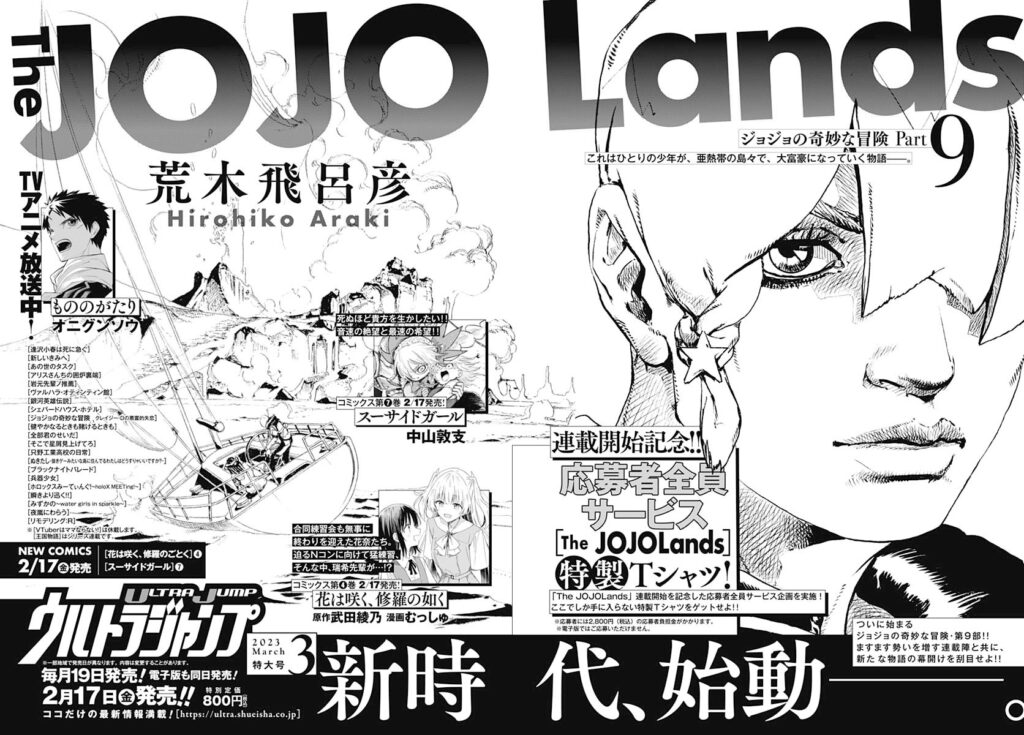 Pascal Lafine also discussed the possibility of simultaneously publishing the ninth part of JoJo's Bizarre Adventure, The JOJOLands, in France at the same time as Japan.