The mobile Weekly Shonen Jump crossover game, Jumputi Heroes, is holding a JoJo's Bizarre Adventure Part 6: Stone Ocean Feature Festival starting on February 1, 2023. The current "Super-Sacred Nose Hair Feature Festival" featuring characters from Bobobo-bo Bo-bobo will last until January 31, 2023.
New Characters
On January 28, 2023, the game revealed an advanced notice of two characters that will be arriving in the festival: Jolyne Cujoh and Enrico Pucci. Jolyne is the protagonist of the part and Pucci is the main antagonist. Jolyne is a Celebration grade unit, meaning she is available in limited gachas. Pucci is an Event unit, who is obtainable for free by participating in his event.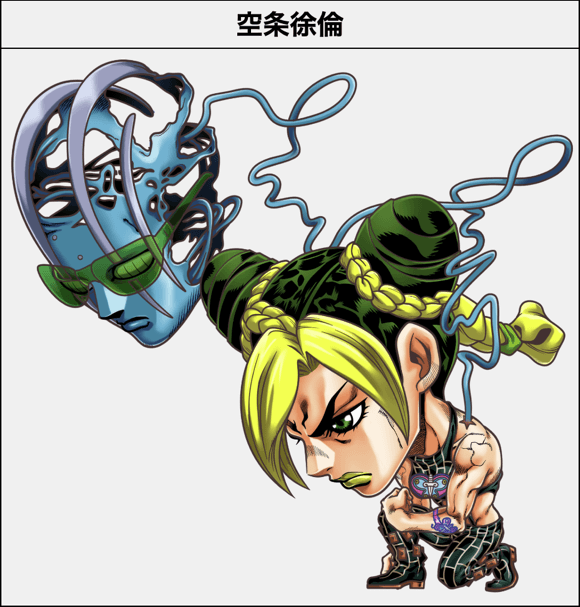 Although all of the previous JoJo characters in the game use their color schemes from Shueisha's digital colored volumes, Jolyne has her anime colors. Pucci is in his final appearance from when he is awaiting the New Moon.
Starting from tomorrow, the game will reveal more characters and updates. This article will be updated with the new reveals.
Update (January 29, 2023): The game revealed more playable characters that will be included in the festival: Ermes Costello, F.F., Weather Report, and Narciso Anasui. They are Hero grade units, available by summoning from regular banners and tickets.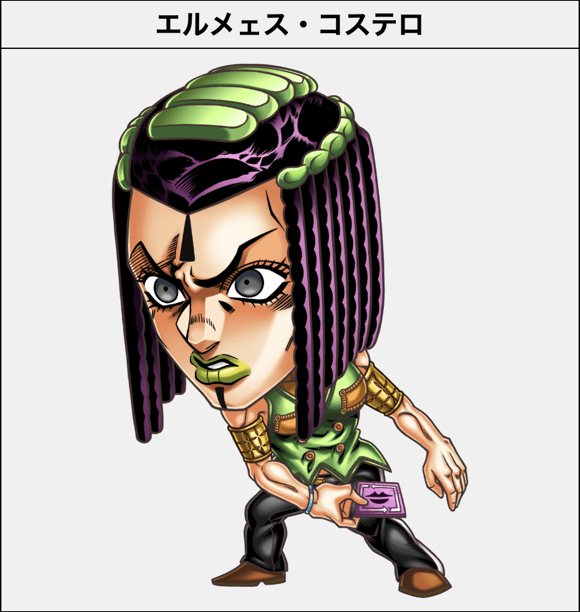 This week's issue of Weekly Shonen Jump (2023 #9) also revealed that the sons of DIO: Donatello Versus, Rikiel, and Ungalo, will also be playable. They are Event grade characters like Pucci. This game marks the first time in which the three are playable.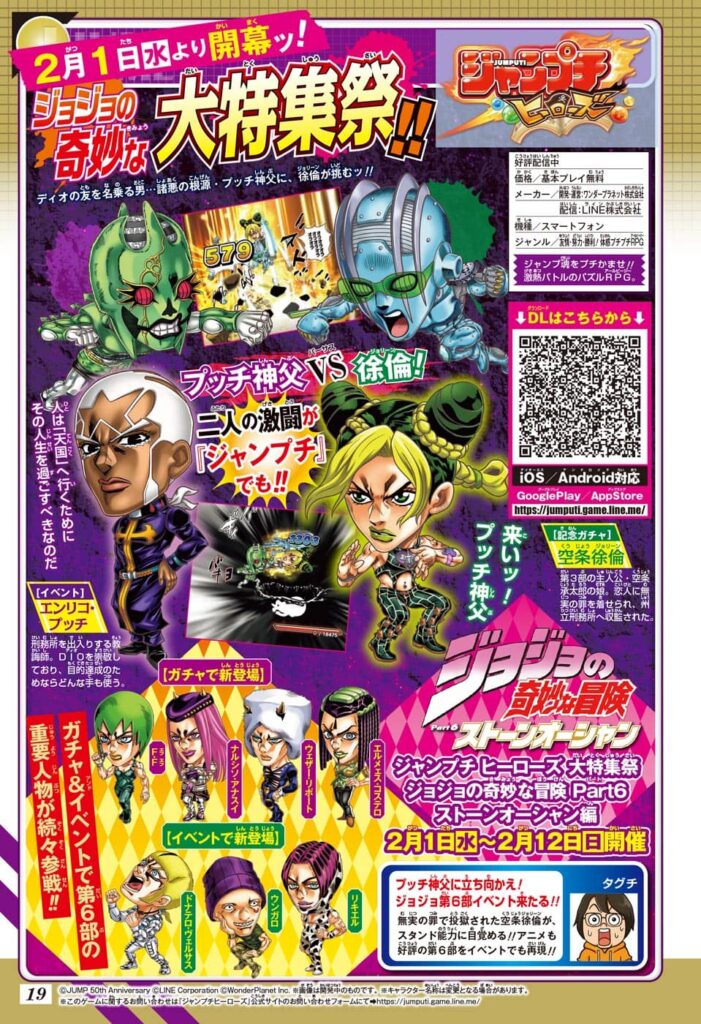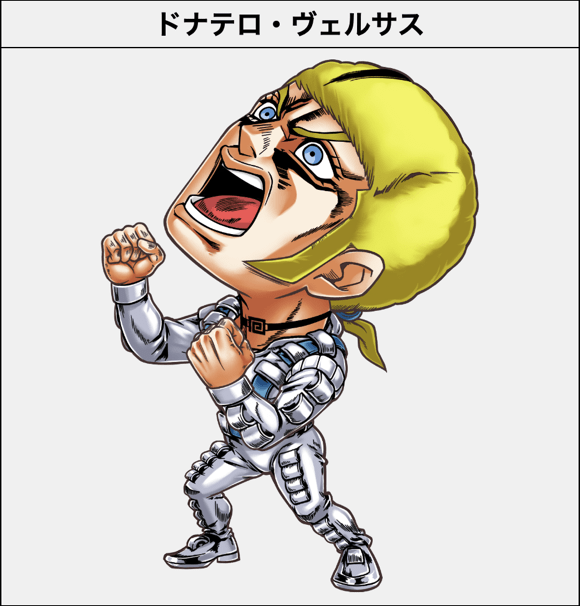 Twitter Giveaway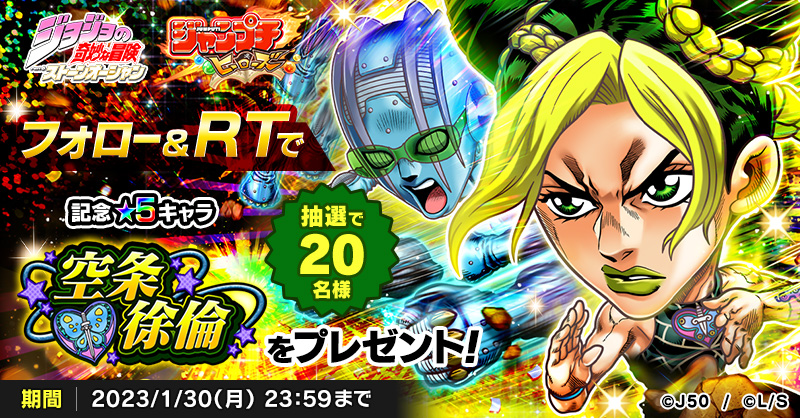 The official Jumputi Heroes Twitter account is holding a retweet campaign as well. 20 people who follow the account and retweet their tweet have a chance of winning the limited 5★ Jolyne by lottery.
About Jumputi Heroes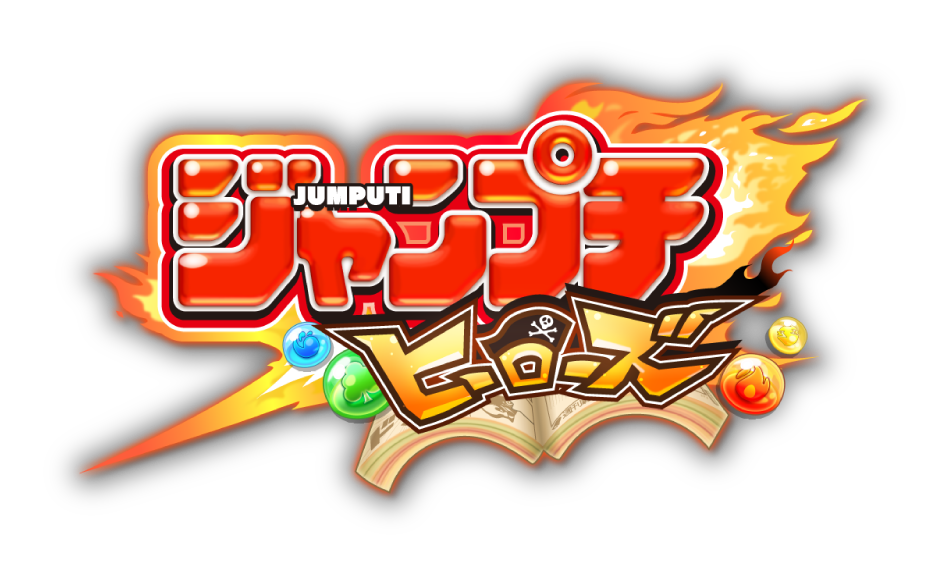 Jumputi Heroes is a free mobile game for Android and iOS. It was developed by Wonder Planet and distributed by LINE. The game released on March 28, 2018. It features a collection of characters from series serialized in Weekly Shonen Jump for the magazine's 50th anniversary.
It is a puzzle RPG where the player's objective is to pop bubbles in a board, trying to chain the longest possible number of the same color.
Until now, the game featured characters from the first five parts of JoJo's Bizarre Adventure.