TOHO announced a musical adaptation of JoJo's Bizarre Adventure today. Titled "JoJo's Bizarre Adventure: Phantom Blood", the musical is set to be staged at the Imperial Theater in Tokyo next February.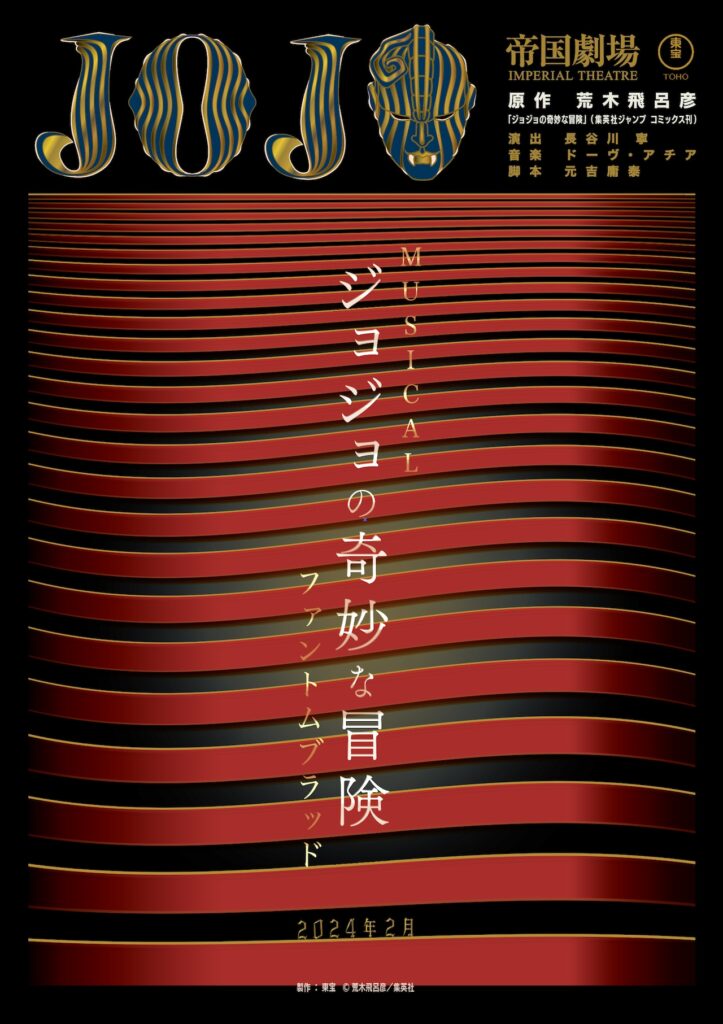 This musical is based on Phantom Blood, the first part of the manga series JoJo's Bizarre Adventure by Hirohiko Araki. Shueisha's Weekly Shonen Jump began serializing the manga in December 1986. Phantom Blood depicts the bizarre fate between protagonist Jonathan Joestar and Dio Brando, set in late 19th century England. The story revolves around their battle over a mysterious Stone Mask.
Tsuneyasu Motoyoshi of Emkichi Beat is the scriptwriter, Ney Hasegawa of Fujiyama Annette is the director, and the French composer Dove Attia is composing the music. Hasegawa, who is known for his direction centered around unique physical expressions and performances, was in charge of directing, constructing, and choreographing the only stage adaptation of Araki's original work, Under Execution Under Jailbreak, in 2015.
Responding to the announcement, Motoyoshi posted an autograph he received from Araki of Josuke Higashikata in 2009.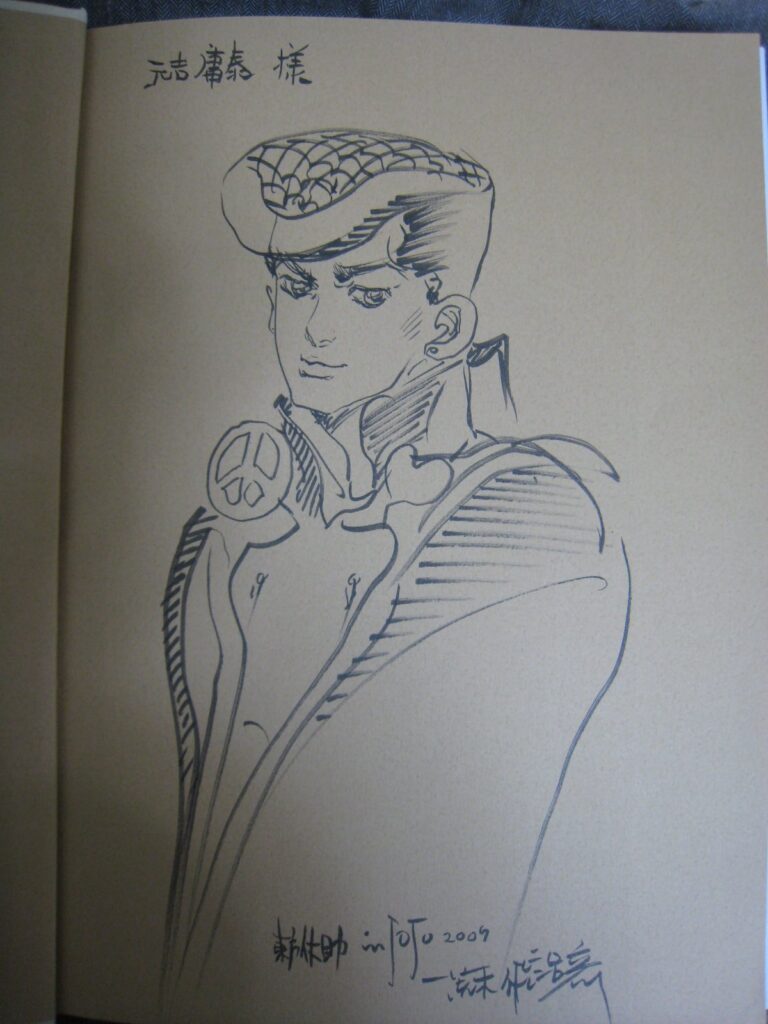 Source: Official Site
"JoJo's Bizarre Adventure: Phantom Blood" Musical
Date: February 2024
Location: Imperial Theatre, Tokyo
Original work: Hirohiko Araki "JoJo's Bizarre Adventure" (Shueisha Jump Comics)
Script: Tsuneyasu Motoyoshi
Direction: Ney Hasegawa
Music: Dove Attia
Stay tuned here for more details on the performance and follow the official Twitter account.