The second season of the live action TV drama adaptation of Thus Spoke Kishibe Rohan starring Issey Takahashi will be airing at the end of this month. In celebration, December will be filled with various Thus Spoke Kishibe Rohan events.
Today, NHK uploaded new photos of episodes 4-6, messages from the cast, and program details. Rohan will not only be getting an exhibition held in Sendai, but also two special programs, a rebroadcasting of the first season, and the four OVA episodes being broadcasted on TV for the first time.
TSKR Episodes 4-6 Gallery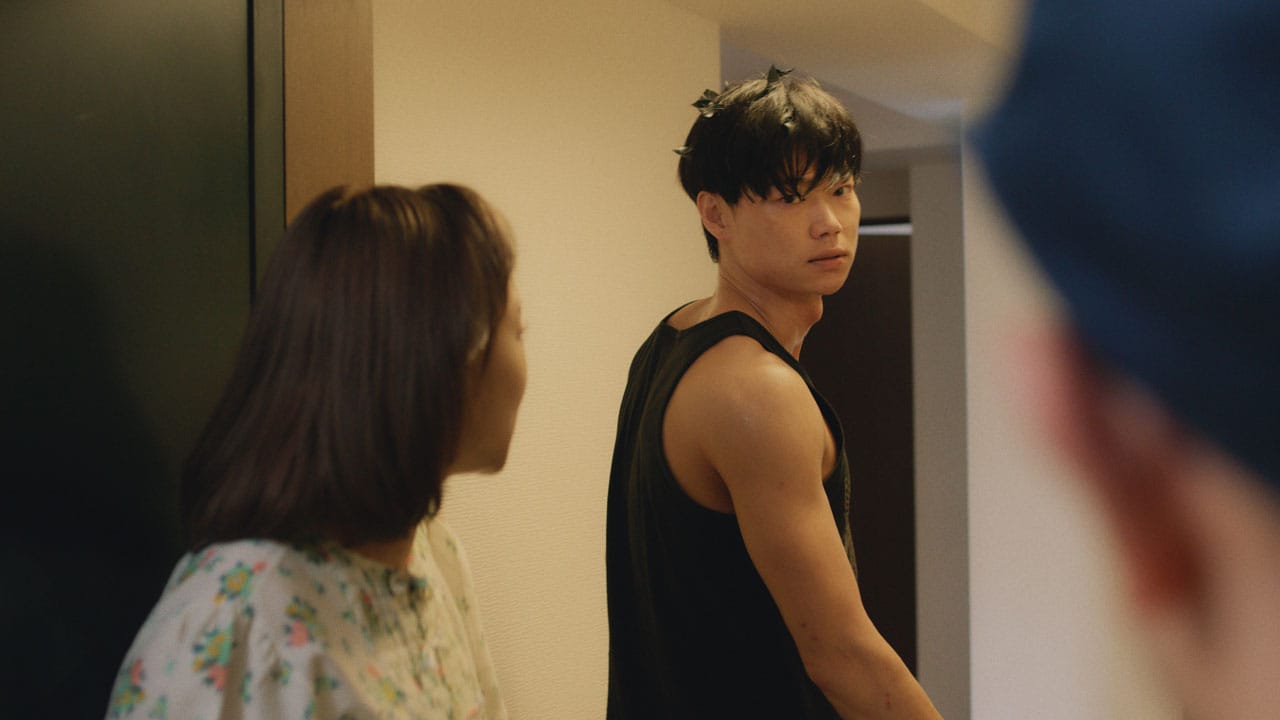 Update (December 6, 2021): TVGuide has posted even more images, attached below.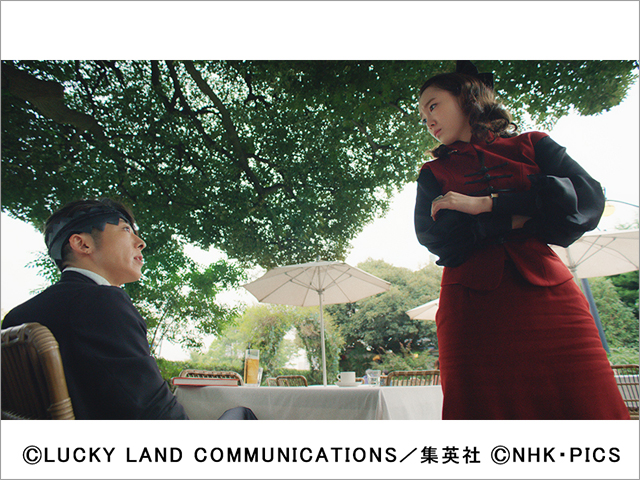 Thus Spoke Kishibe Rohan Cast Commentary
Marie Iitoyo (Kyoka Izumi)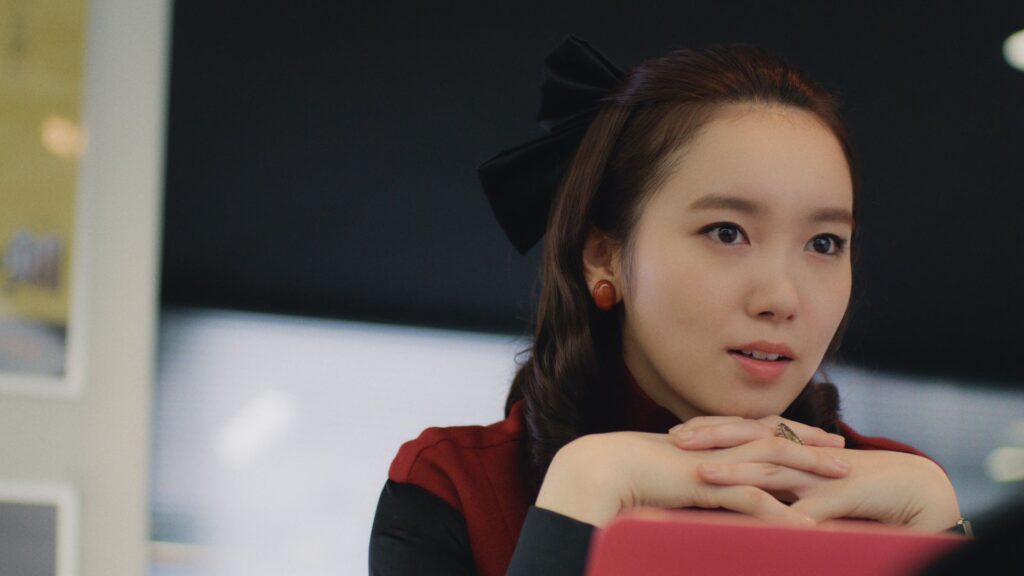 At the end of last year, Kazutaka Watanabe, the director, told me, "Please keep your schedule open for the next fall", so I was already looking forward to the sequel. My role originally only appeared in Millionaire Village, but I'm so excited to be able to be in charge of collecting data for Rohan-sensei as Kyoka Izumi once again.
As Mr. Issey said, it's rare to have the opportunity of feeling happiness of being able to play one role for a long time, or the chance to work with the same staff. I want to cherish that feeling. I also participated wholeheartedly.
Oh, and please look forward to Izumi-chan's new costume!
Well, then, I look forward to seeing you at the end of the year in episodes 4, 5, and 6 of "Thus Spoke Kishibe Rohan"!
Episode 4 Guest – Show Kasamatsu (Yoma Hashimoto)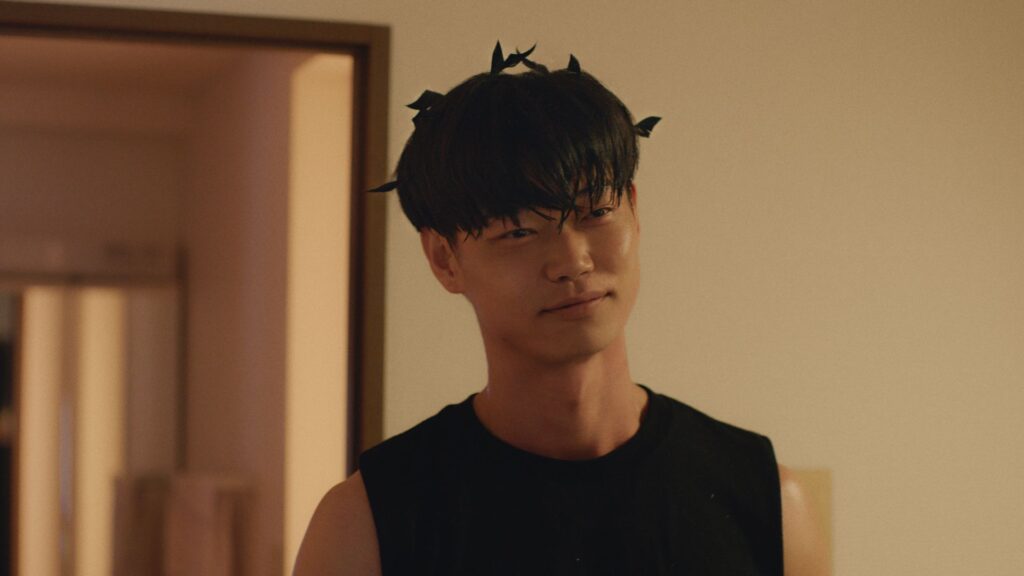 I was honored to work in a wonderful environment full of love for the original work. For the first time in my life, I had to restrict my diet and worked very hard.
I felt like I was going to break many times, but I think I was able to surpass that because I was Yoma Hashimoto. To the viewers, please be gentle with me.
Episode 5 Guest – Ennosuke Ichikawa (Masazo Kinoto)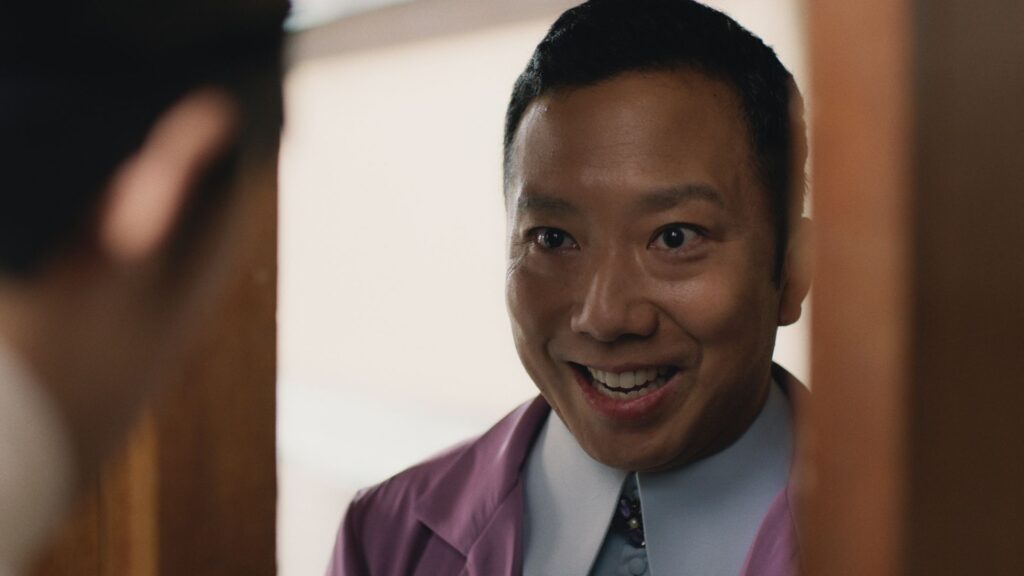 Icchan (Issey) is now one of the most famous actors in Japan, and I was happy to accept the offer to act with him again. I was a little nervous since we hadn't acted together on screen since the "Taiga" drama, but thanks to the director and the rest of the team, the shooting went very well.
I heard that episode 5 is an original story in a sense, inspired by "JoJo's Bizarre Adventure", but I was able to freely play the role of Masazo Kinoto. Please take a look, and I hope you enjoy it.
Episode 6 Guest – Rio Uchida (Naoko Osato)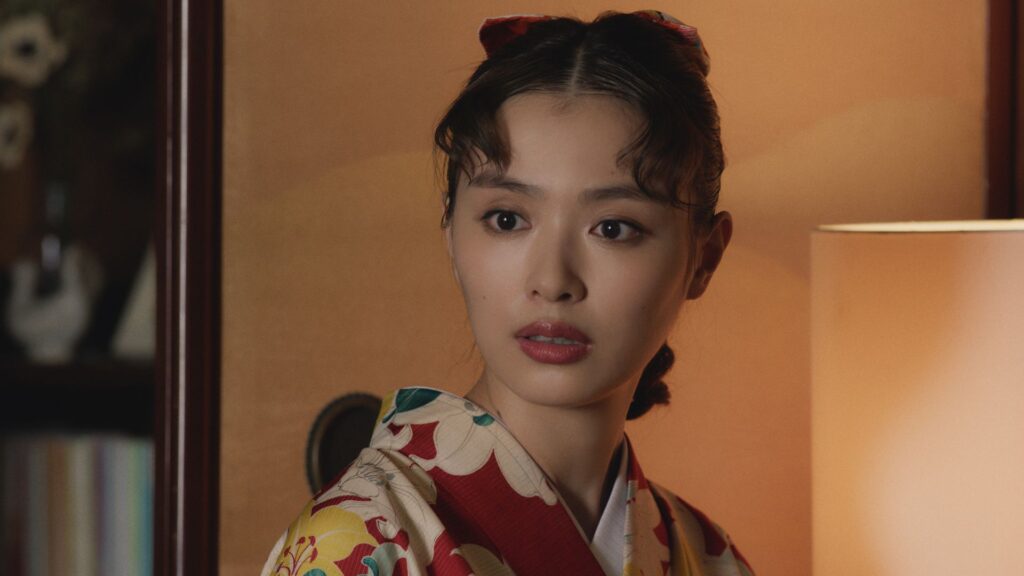 I'm really honored to be involved in the drama of my beloved JoJo and Thus Spoke Kishibe Rohan series. Creating a work full of love with such professional staff was exciting and made me happy both as a fan of the original work and as an actor. I personally love Rohan-sensei so much that it was very difficult for me to control my heart rate so as not to bring it into the scene.
It's three days at the end of the year. I'm going to wait in front of the TV with excitement too!
Related Program Info
"My Rohan Kishibe Talk" 『私の岸辺露伴語り』
Rohan Kishibe, the protagonist of the drama "Thus Spoke Kishibe Rohan", is a manga character who first appeared in "Diamond is Unbreakable", the fourth part of the manga "JoJo's Bizarre Adventure" written by Hirohiko Araki. Even though he is not the main character, he became a uniquely popular character with a spin-off manga, short stories written by several authors different from Araki, and even collaborations with luxury brands.
Why are people drawn to this work and this character? In this program, Issey Takahashi, who has been a fan of Rohan since his high school days, and Rio Uchida, who says that Rohan is her ideal man, as well as other celebrities who are known to be fans of the work, will passionately talk about the unique worldview and appeal of the original work, the anime, and the drama, and get to the bottom of the secret of its popularity.
Cast:
Issey Takahashi (Actor)
Rio Uchida (Actor)
Yasuko Kobayashi (Screenwriter)
Sayawaka (Culture Critic)
Air Date: Saturday, December 18, 2021 at 11:10 – 11:39 PM JST.
Rebroadcast Date: Monday, December 27, 2021 at 12:53 AM JST (Sunday at midnight).
Thus Spoke Kishibe Rohan OVA
The four animated OVA episodes of Thus Spoke Kishibe Rohan will be airing for the first time on TV.
Air Dates (At a Confessional & Mutsu-kabe Hill): Saturday, December 18, 2021 at 11:45 PM – 12:34 AM JST.
Air Dates (Millionaire Village & The Run): Monday, December 20, 2021 at 12:05 AM – 12:52 AM JST (Sunday at midnight).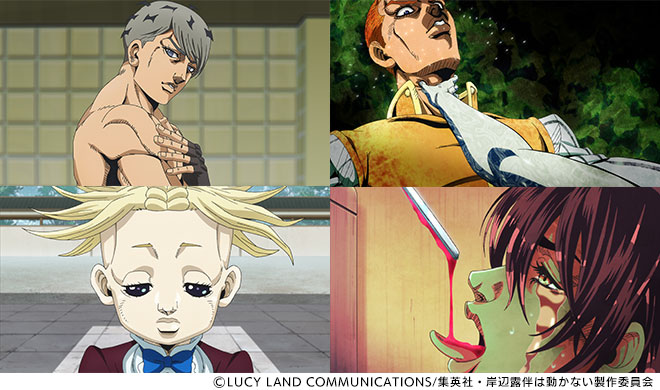 Thus Spoke Kishibe Rohan TV Drama (Episodes 1-3 Rebroadcasted)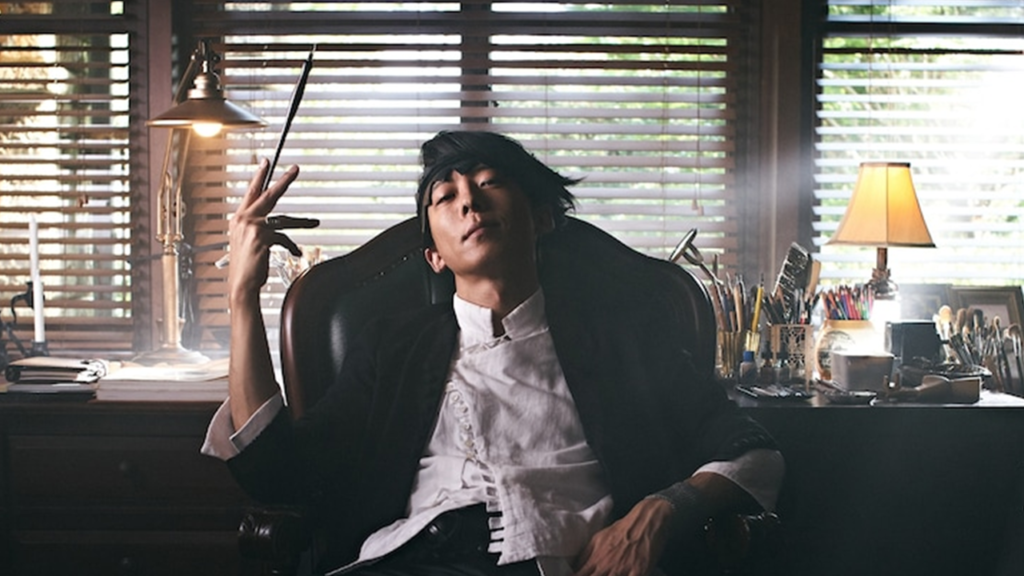 The first season of the TSKR drama will be rebroadcasted on Saturday, December 25, 2021 (Friday at midnight).
Millionaire Village – Episode 1: 12:21 – 1:10 AM JST
Kushagara – Episode 2: 1:12 – 2:01 AM JST
D.N.A – Episode 3: 2:03 – 2:52 AM JST
Tensai TV kun hello Special – Newcomers Can Understand the World of Rohan Kishibe & JoJo!
The NHK program Tensai TV kun hello will be airing a special program to introduce the themes of "celebrating humanity" and the "philosophy of life" that Hirohiko Araki, the original author of Thus Spoke Kishibe Rohan and JoJo's Bizarre Adventure, has put into his works, described in a friendly manner through the eyes of the TV Warrior!
Cast:
TV Warrior – Chan Kawai (from comedy duo "W ENGINE")
Guest Presenter – Kazuhiro Ozawa (from comedy duo "Speed Wagon")
Video Recording – Issey Takahashi and Marie Iitoyo
Air Date: Monday, December 27, 2021 after 6:20 PM JST on NHK E.
Special "" Drama Exhibition
Coinciding with the drama's broadcast, a special exhibition will be held in Sendai, the hometown of Hirohiko Araki. In addition to the costumes, accessories, and art that were used during the filming of the show, there will also be valuable materials on display that can only be seen here: original design drawings by Isao Tsuge (character design supervisor), the face that forms on the book when Heaven's Door is activated, and the object that can be seen at the back of Jugo Shishi's throat in "Kushagara". There will also be valuable materials on display.
Date: December 14, 2021 (Tuesday) – January 10, 2022 (Monday) from 10:00 AM to 5:00 PM JST.
It will be open from 1:00 PM to 5:00 PM on Saturday, December 18 and Saturday, January 8.
Due to year-end and New Year holidays, the exhibition will be closed from Wednesday, December 29 to Monday, January 3.
Venue: NHK Sendai Broadcasting Station, Jozenji Media Station, 1st Floor Gallery (2-20-1 Honcho, Aoba-ku, Sendai City, Miyagi Prefecture)
Source: NHK
Thus Spoke Kishibe Rohan Drama – Episodes 4-6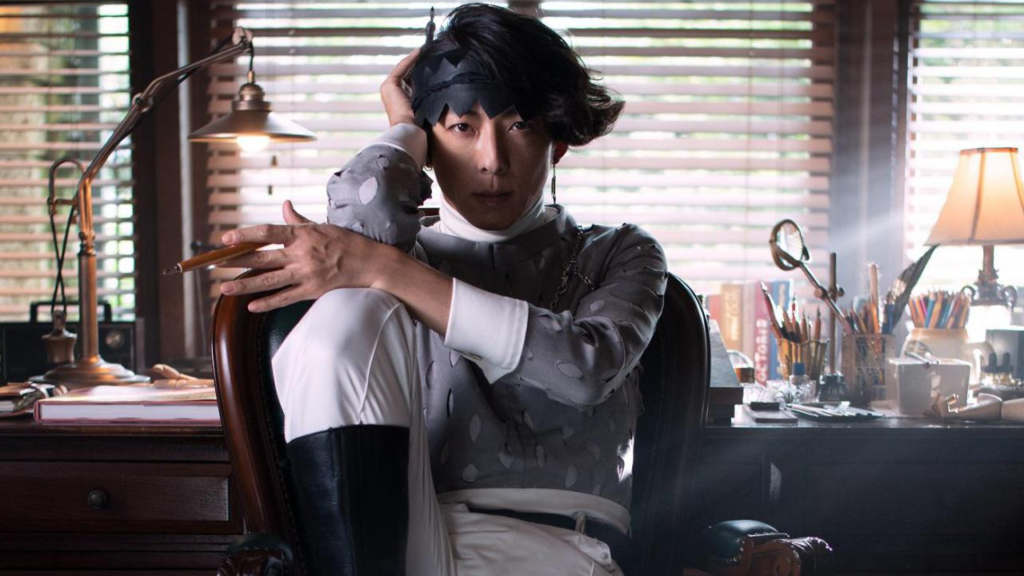 The episodes will respectively air on December 27, 28, and 29, 2021 from 10:00 to 10:49 PM JST on NHK G. A teaser trailer recently aired on NHK BS Premium.
For more info on the TV drama, see the wiki page.