Banpresto revealed new details and photos of their Ichiban Kuji "JoJo's Bizarre Adventure: Stone Ocean The way to heaven" figures. The figures are part of their "MASTERLISE" series.
They initially announced the figures on Twitter on August 3, 2022. The five figures are scheduled to release on December 10, 2022 for around 850 yen (~$5.80 USD) each.
Ichiban Kuji is a Japanese lottery hosted every month available at official Ichiban Kuji shops, nationwide Lawson stores, bookstores, hobby shops, and game centers.
Prize A – Jolyne Cujoh & The Green Baby Figure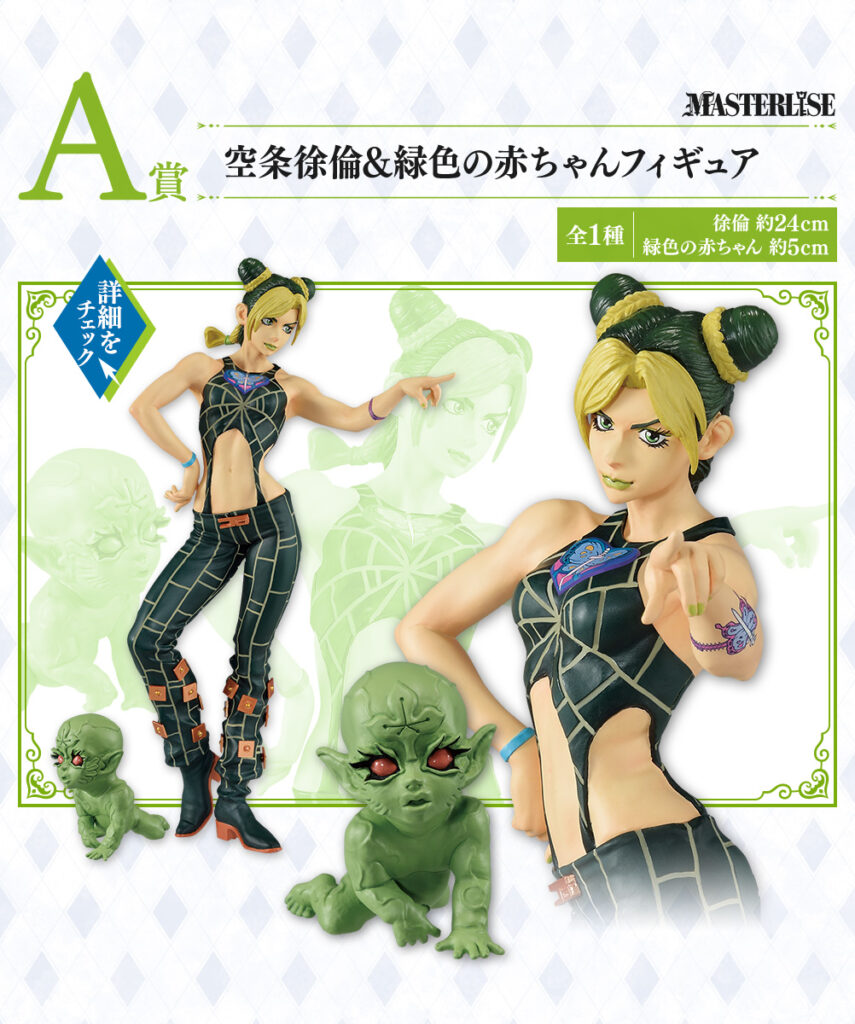 Prize B – Enrico Pucci Figure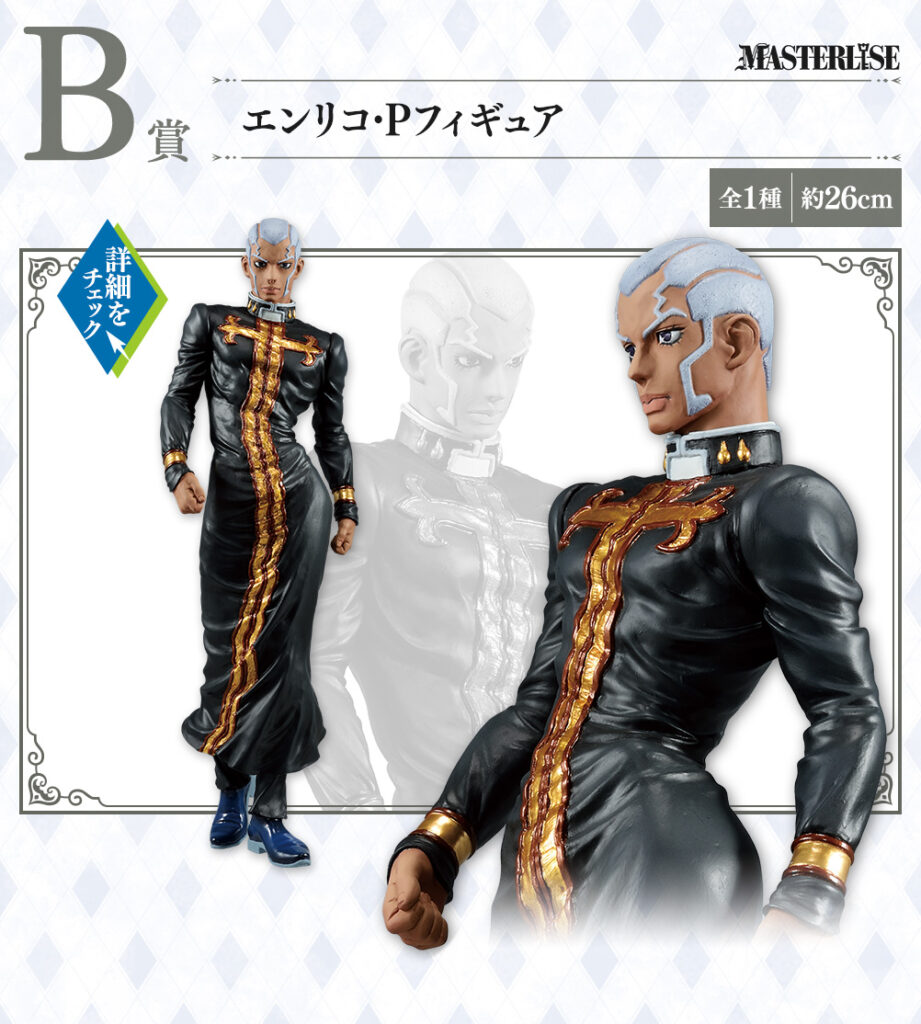 Prize C – Weather Report Figure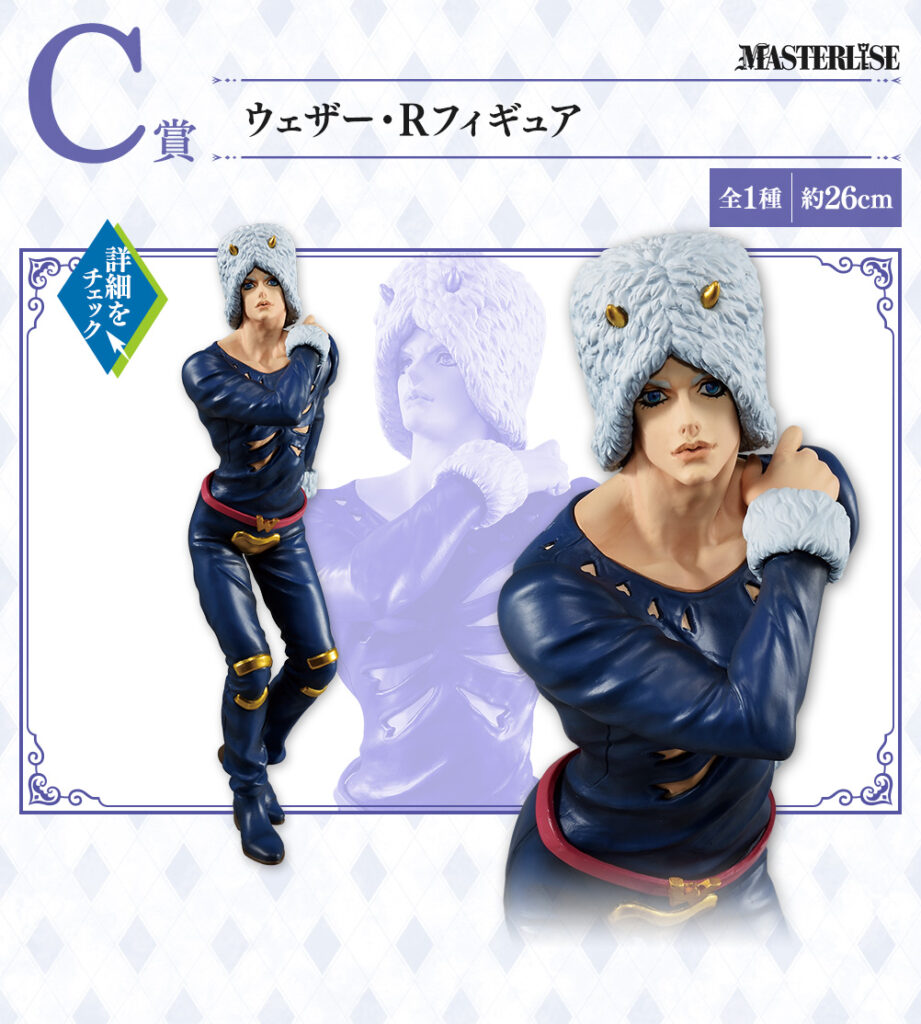 Prize D – Narciso Anasui Figure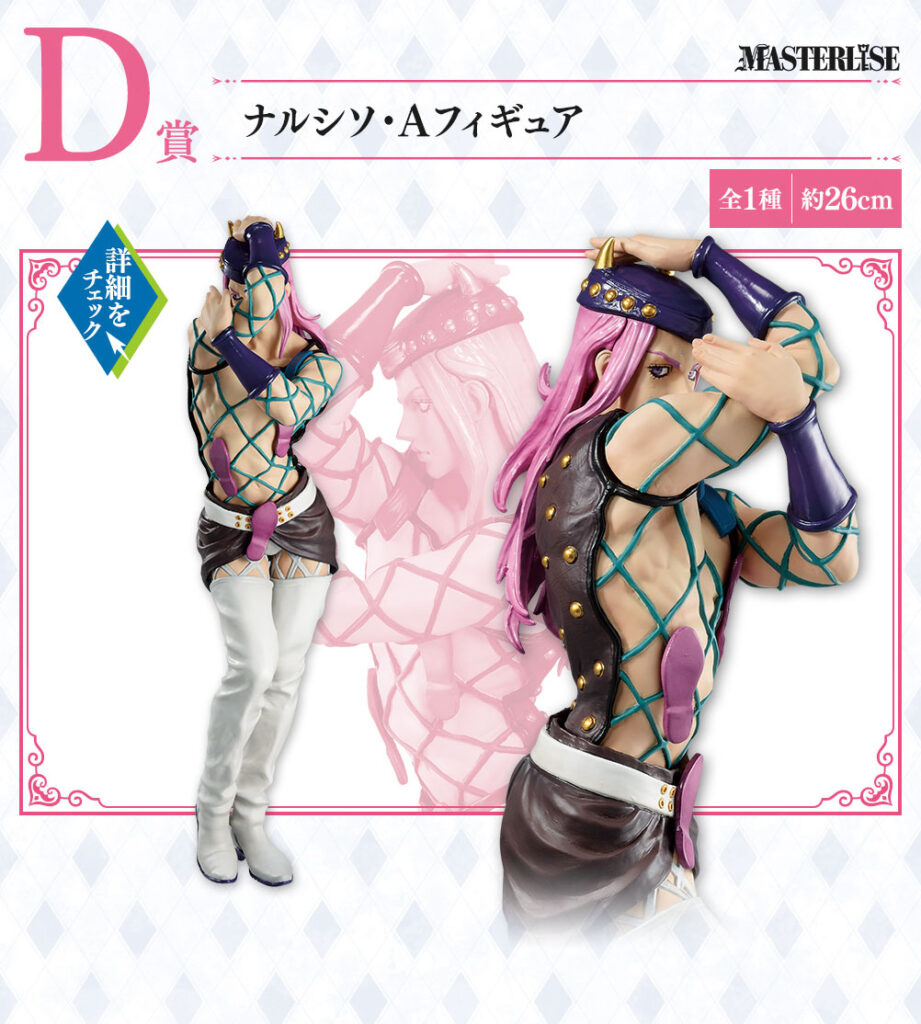 Prize E – Emporio Alnino Figure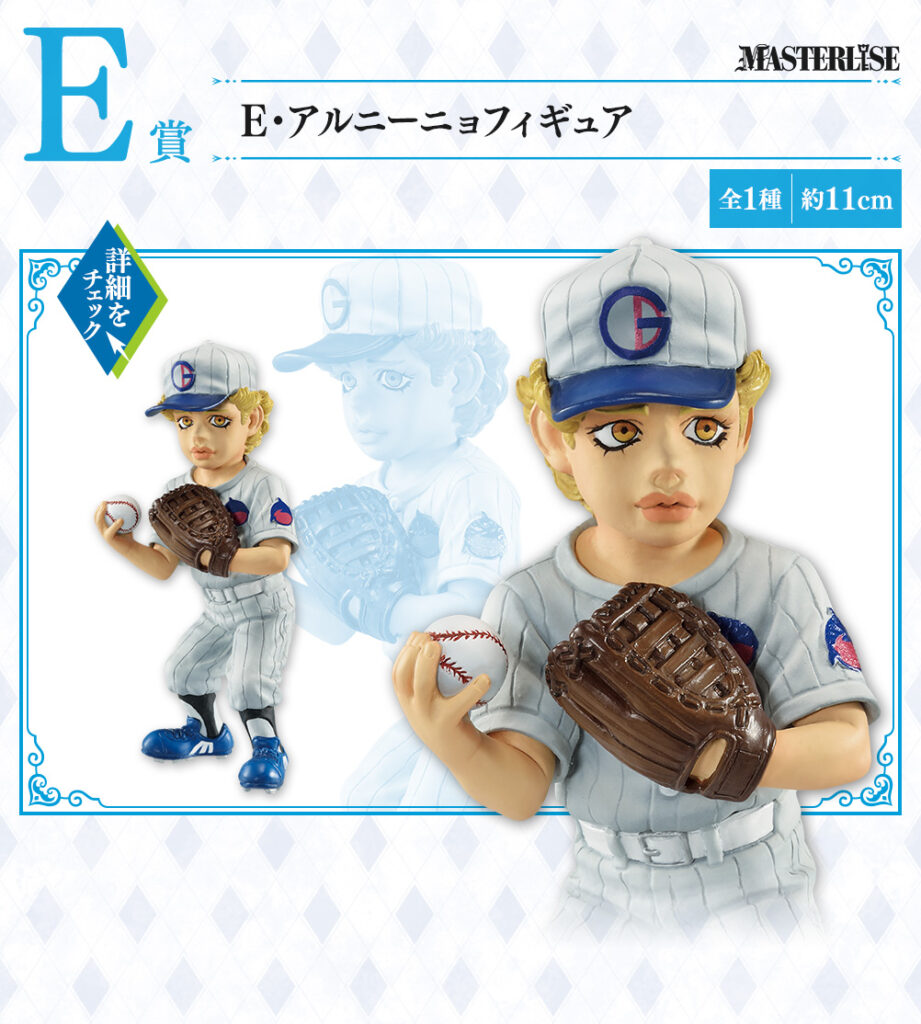 Prize F – Pouches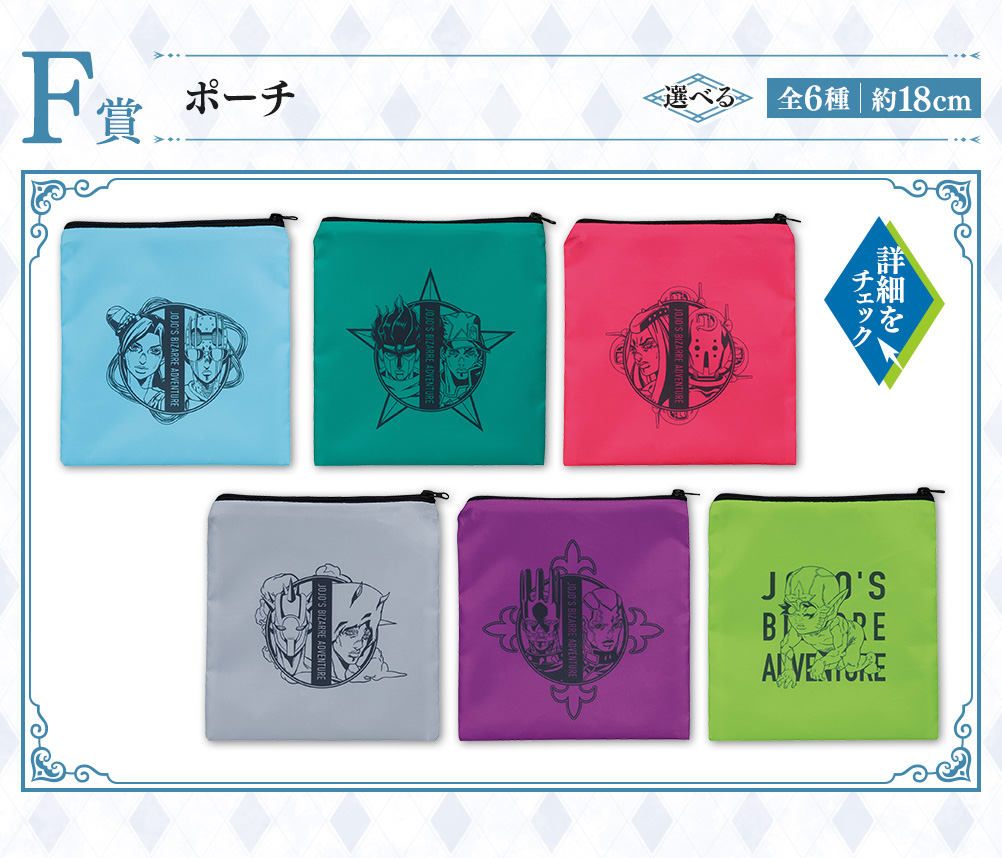 Prize G – Glass Plates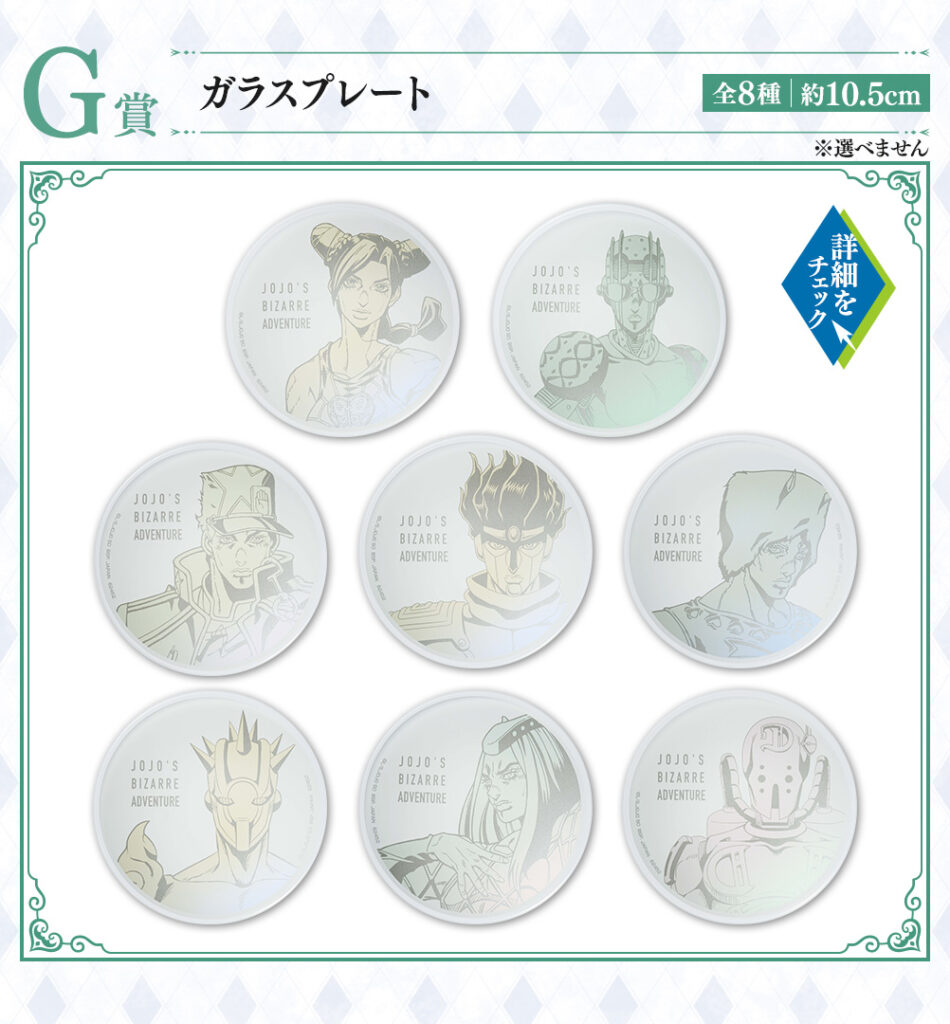 Prize H – Towels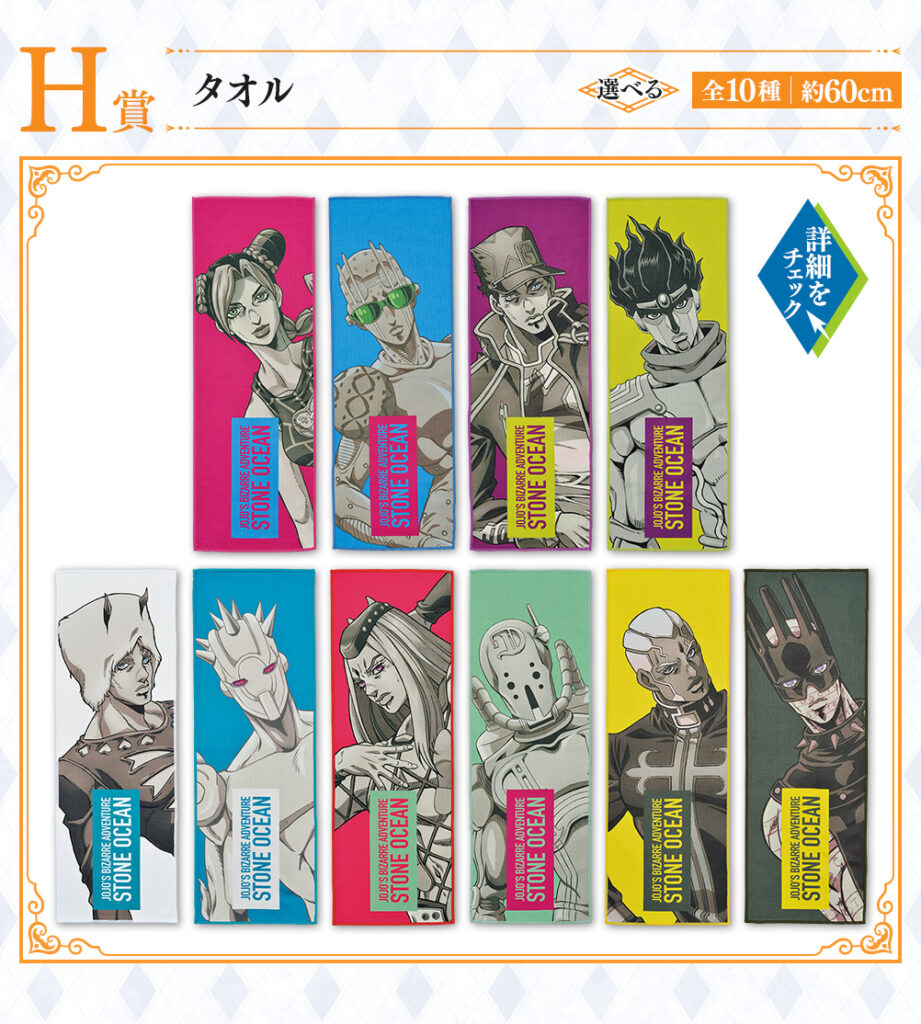 Double Chance Campaign – Jolyne Cujoh & Jotaro Kujo Figure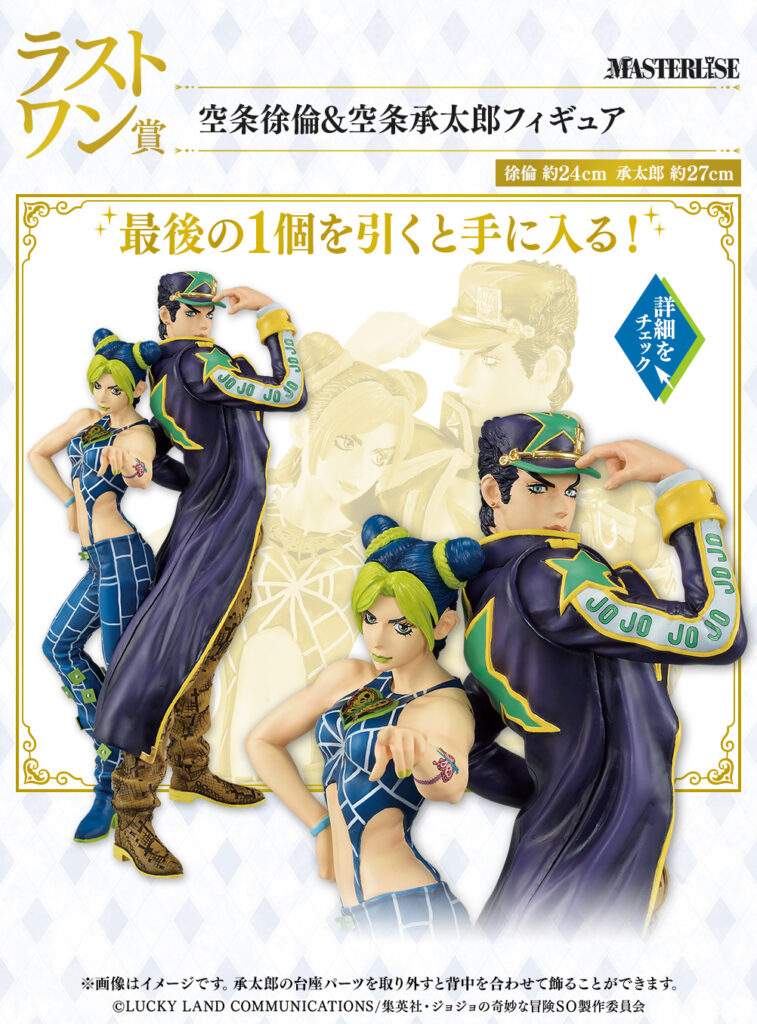 The Double Chance Campaign has 50 winners, featuring a color variant of Jolyne Cujoh along with her father, Jotaro. The release date is March 31, 2023.
Source: BPNavi
Images of other Ichiban Kuji figures for JoJo's Bizarre Adventure released in the past are archived on the wiki page.
About JoJo's Bizarre Adventure: Stone Ocean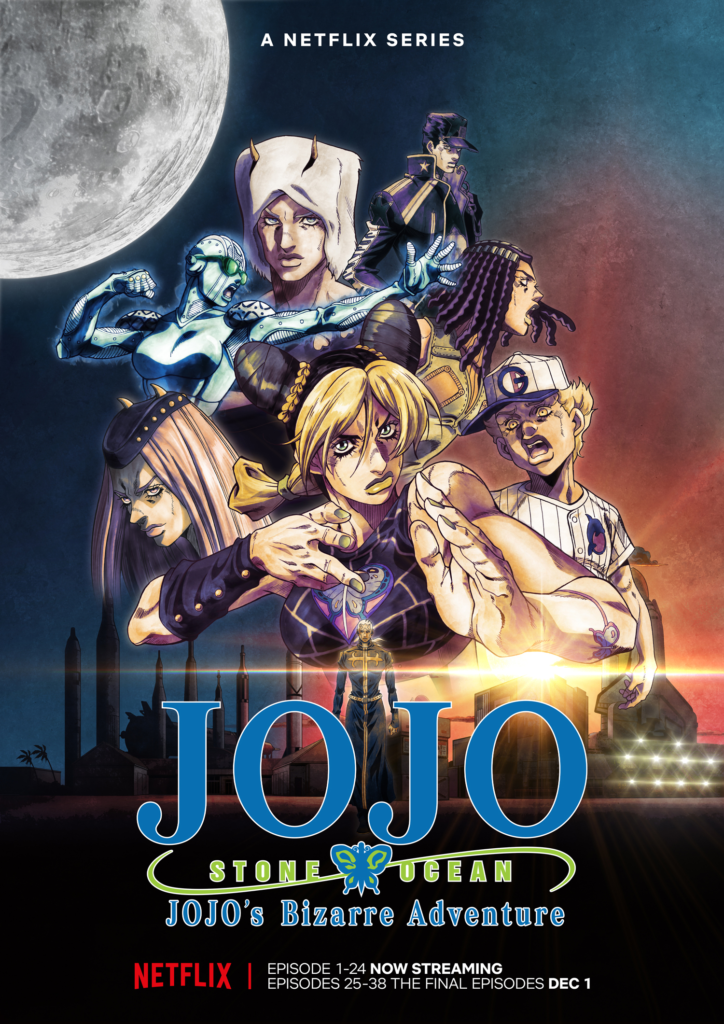 JoJo's Bizarre Adventure: Stone Ocean is the fifth season of the animated adaptation of Hirohiko Araki's JoJo's Bizarre Adventure manga. It adapts the sixth part of the series. Stone Ocean takes place in 2011, Florida. After being framed for murder, Jolyne Cujoh, daughter of Jotaro, is sentenced to a maximum security prison. She is targeted by DIO's followers and other Stand users but makes new allies during her time there.
The first 12 episodes released on December 1, 2021. Episodes 13-24 released on September 1, 2022. The final 14 episodes will release on December 1, 2022. There will be 38 episodes in total.