The 2023 issue of Kono Mystery ga Sugoi! (This Mystery is Excellent!) will feature Rohan Kishibe on the cover. It is an annual mystery fiction guide book published by Takarajimasha, featuring a list of the top mystery books published in Japan in the previous year.
This issue releases on December 5, 2022. The cover displays art from Millionaire Village. It opens with a special feature on Thus Spoke Kishibe Rohan to commemorate the 35th anniversary of Hirohiko Araki's JoJo's Bizarre Adventure series. Thus Spoke Kishibe Rohan (TSKR) is a spin-off series featuring titular character Rohan Kishibe, a main ally from JoJo's fourth part, Diamond is Unbreakable.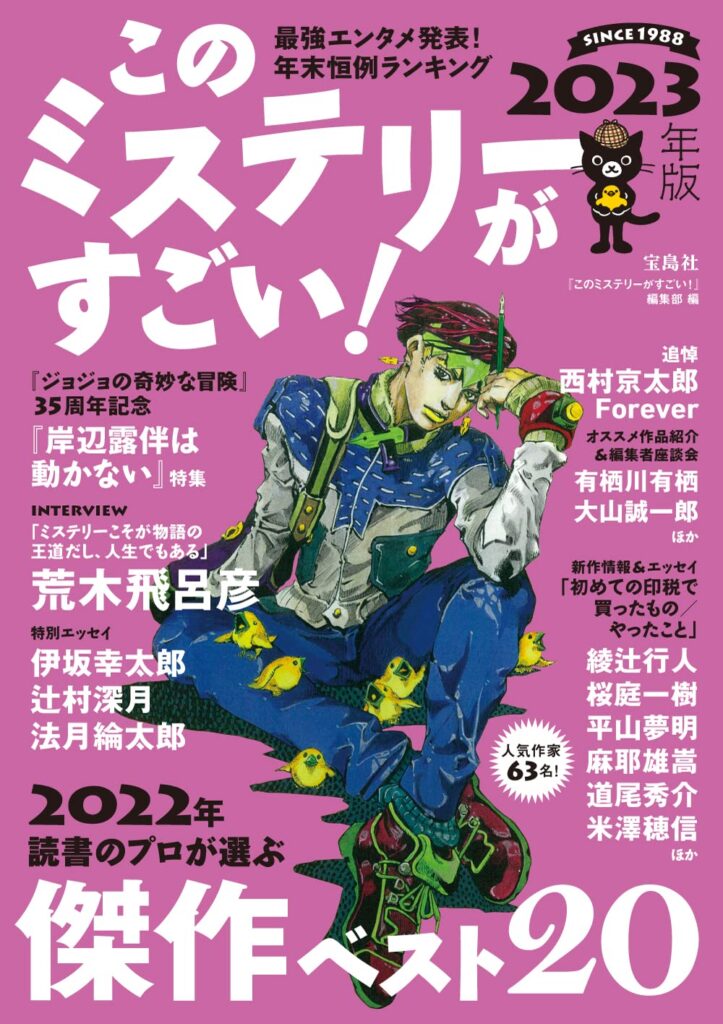 The issue notably features an interview with Hirohiko Araki. There are essays by the writers Kotaro Isaka, Mizuki Tsujimura, and Rintaro Norizuki on Araki's works. Toshiyuki Kato, who is a screenwriter, storyboard artist, animator, and director on the anime adaptations of Araki's works has also written an essay. Furthermore, there is an e-mail interview with Yasuko Kobayashi, screenwriter for the anime and TSKR's drama adaptation.
Unrelated to JoJo, the issue includes a memorial project for Kyotaro Nishimura. He was a Japanese novelist who passed away on March 3, 2022. Alice Arisugawa, Seiichiro Ohyama, and Akiyuki Sengai will introduce his works from the three perspectives of "travel mysteries," "authentic mysteries," and "social mysteries". In addition, there is a roundtable discussion with Nishimura's former editors.
The book includes the top 20 domestic and international mystery novels of 2021. Lastly, there are information on new publications and more special essays by very popular authors.
Kono Mystery ga Sugoi! has been published for 34 years since December 20, 1988. Its anniversary is close to Araki's JoJo's Bizarre Adventure series which began on December 2, 1986. The 2023 issue costs 750 yen (~$5 USD) and has 192 pages.
About Hirohiko Araki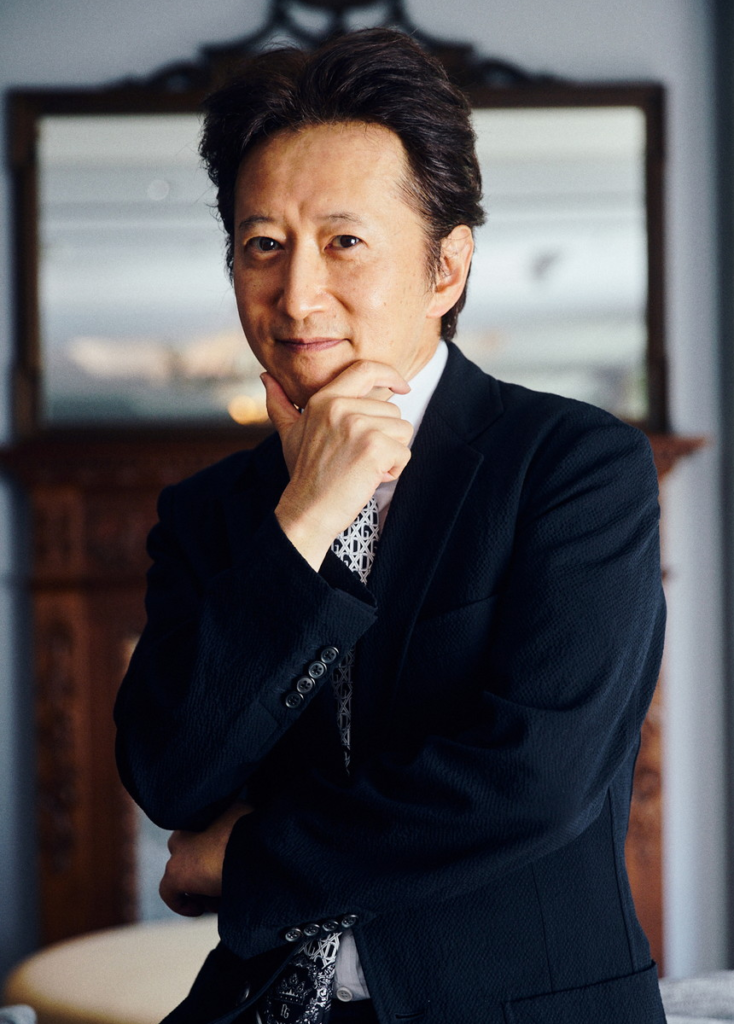 Araki is a manga artist from Sendai, the capital city of Miyagi Prefecture, Japan. JoJo's Bizarre Adventure is his most successful series being in serialization for nearly 36 years and highly regarded internationally. The series is divided into eight parts, with the ninth part announced in August 2021.