Bandai announced that the third set of their JoJo's Bizarre Adventure: Stone Ocean wafers will release in March 2023.
Their cocoa cream-flavored wafer products come with metallic cards featuring characters from the anime. This third set specifically comes with new group illustrations. There is also a card with a limited illustration featuring Jotaro Kujo and his daughter, Jolyne. There are 25 unique types of cards in this set.
The wafers will be on sale until May and cost 165 Japanese yen (around $1.18 USD). There is also a set of 20 pieces for ¥3,300 (around ~$23 USD).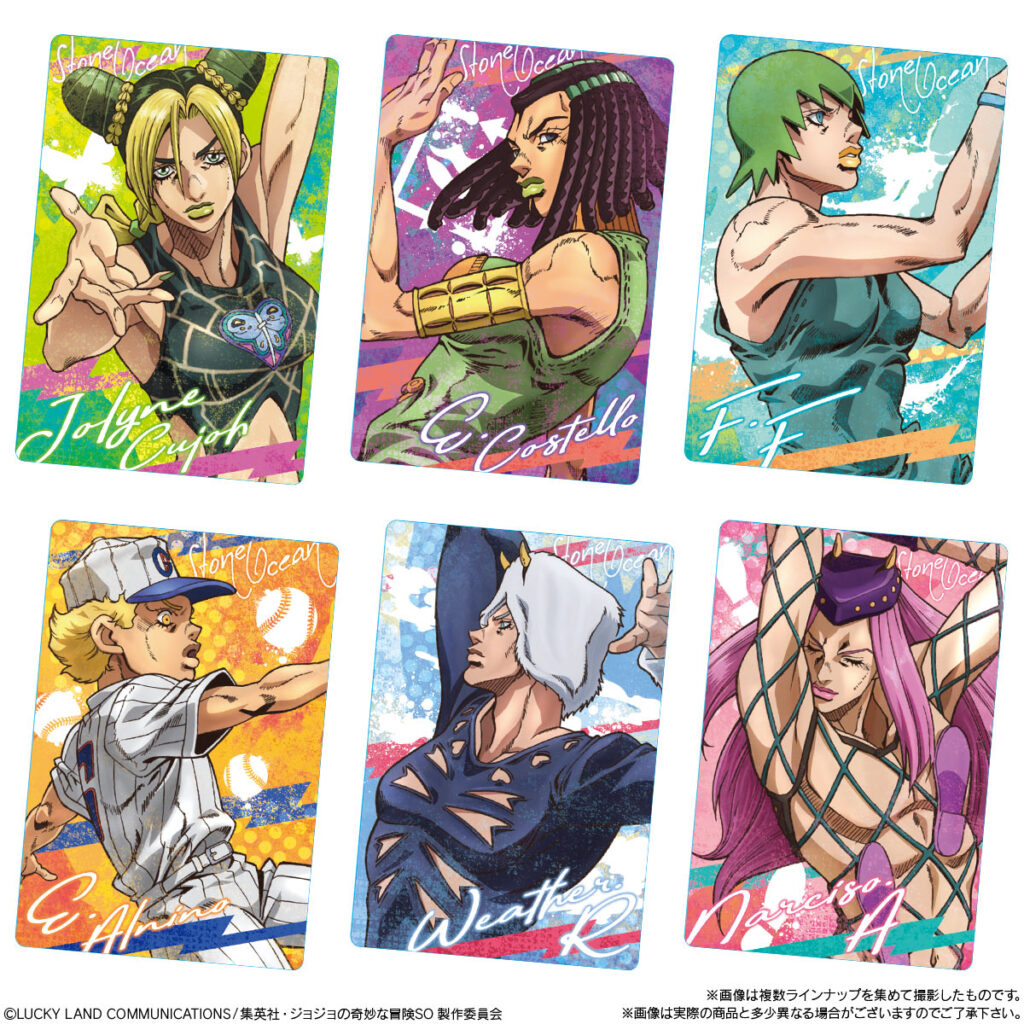 The characters featured in the promotional images are Jolyne Cujoh, Ermes Costello, F.F., Emporio Alnino, Weather Report, Narciso Anasui, Jotaro Kujo, and Enrico Pucci.
Bandai's second set of Stone Ocean wafers are about to release in a few days on November 21, 2022. The first set released on March 21, 2022.
Source: Bandai