The official Warner Bros. Japan Anime YouTube channel uploaded a new trailer to showcase and promote the final 14 episodes of JoJo's Bizarre Adventure: Stone Ocean. Netflix will release the anime's third batch of episodes on December 1, 2022, an exact year after the first 12 episodes released.
A short commercial premiered on TV in Japan after the airing of episode 19. Netflix and Warner Bros. uploaded the longer version online immediately afterwards.
Trailer
Stone Ocean's final episodes will cover seven more story arcs: Bohemian Rhapsody, Sky High, Under World, Heavy Weather, Gravity of the New Moon, C-Moon, and Made in Heaven.
The trailer particularly reveals the new characters Donatello Versus, Rikiel, and Ungalo, who are illegitimate sons of DIO.
Name Changes
Like the previous seasons, the English subtitles change the names of Stands to avoid copyright issues due to the names referencing musicians, songs, and albums.
Sky High -> Sky Guy
Under World -> Netherworld
C-Moon -> See Moon
Gallery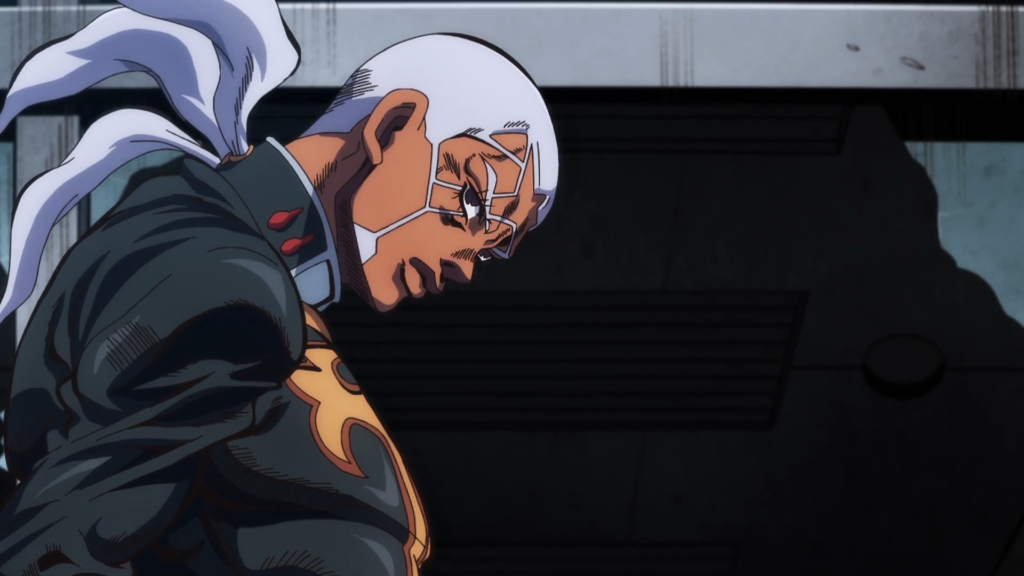 About JoJo's Bizarre Adventure: Stone Ocean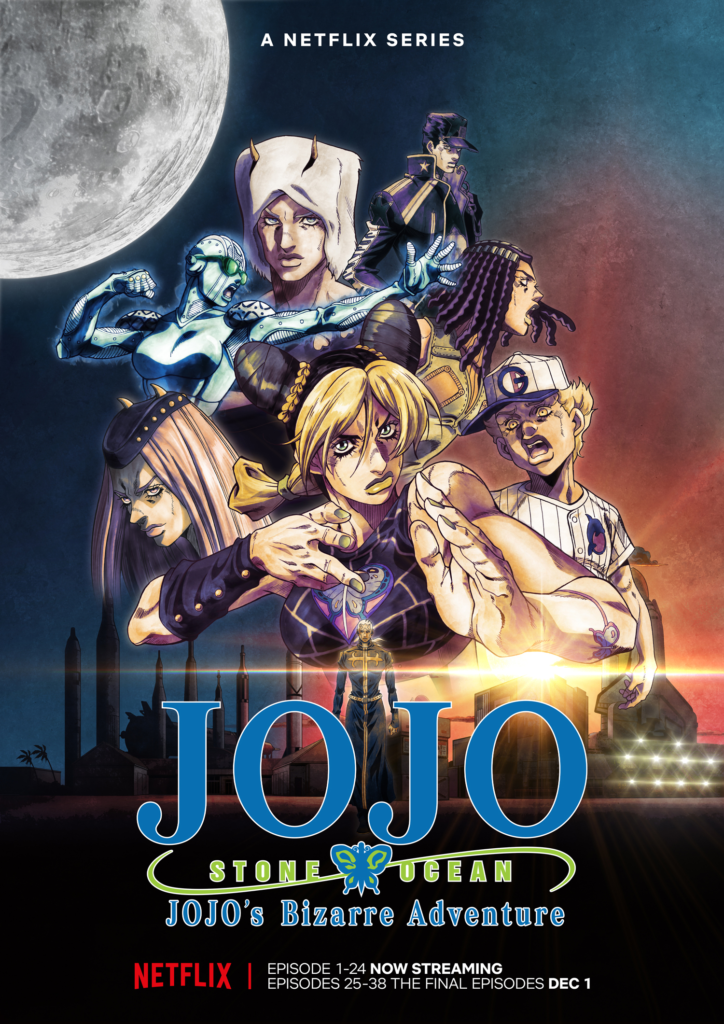 JoJo's Bizarre Adventure: Stone Ocean is the fifth season of the animated adaptation of Hirohiko Araki's JoJo's Bizarre Adventure manga. It adapts the sixth part of the series. Stone Ocean takes place in 2011, Florida. After being framed for murder, Jolyne Cujoh, daughter of Jotaro, is sentenced to a maximum security prison. DIO's followers and other Stand users target her but she makes new allies during her time there.
The first 12 episodes released on December 1, 2021. Episodes 13-24 released on September 1, 2022. The final 14 episodes will release on December 1, 2022. There will be 38 episodes in total.