A special JoJo's Bizarre Adventure: Stone Ocean episodes screening will be held at the United Cinemas theater in Tokyo Bay on March 26, 2023. The event commemorates the airing of the final episode of the Stone Ocean anime.
The event will consist of a special Pre-Broadcast airing of Episodes 36 (Made in Heaven, Part 1) to 38 (What a Wonderful World) as well as a talk show hosted by Chiaki Matsuzawa featuring several of the anime's cast as well as the series director.
The full list of speakers is as follows (tentative):
Tickets for the event will cost 3,500 yen ($25) and taking photos or videos of the talk show will be prohibited, although media coverage may be present at the event. Whether or not new information regarding the JoJo's Bizarre Adventure anime will be shown is currently unknown.
About JoJo's Bizarre Adventure: Stone Ocean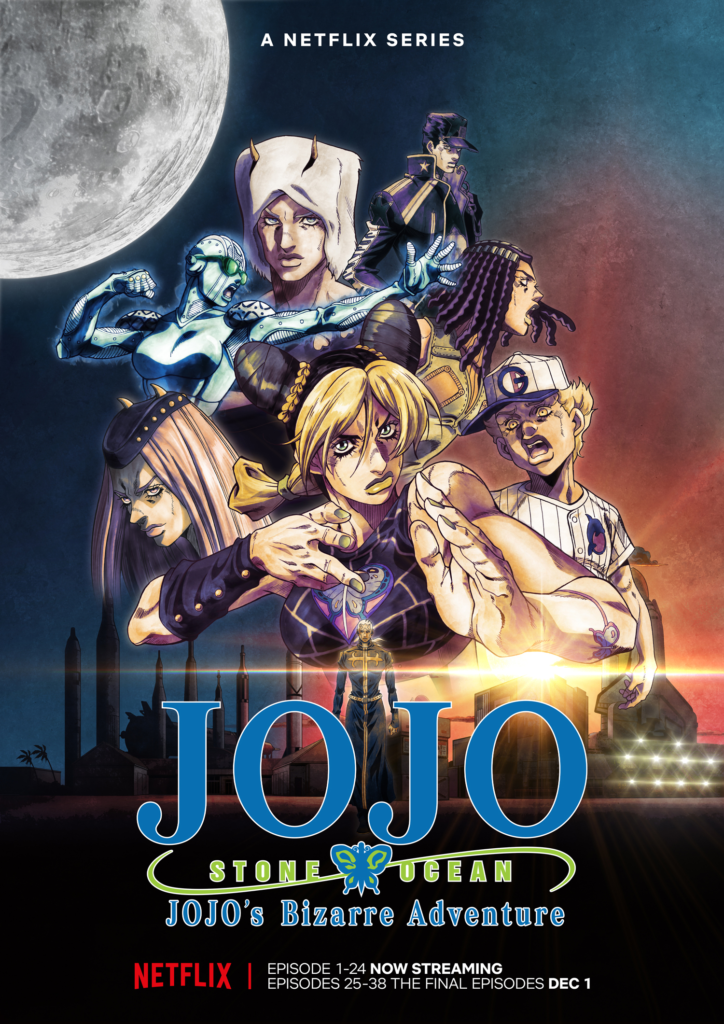 JoJo's Bizarre Adventure: Stone Ocean is the fifth season of the animated adaptation of Hirohiko Araki's JoJo's Bizarre Adventure manga. It adapts the sixth part of the series. Stone Ocean takes place in 2011, Florida. After being framed for murder, Jolyne Cujoh, daughter of Jotaro, is sentenced to a maximum security prison. DIO's followers and other Stand users target her but she makes new allies during her time there.
Netflix released the first 12 episodes on December 1, 2021. Episodes 13-24 released on September 1, 2022. The final 14 episodes released on December 1, 2022. There are 38 episodes in total.