Bandai Namco and CyberConnect2's JoJo's Bizarre Adventure: All-Star Battle R game is getting its third DLC character for the current season pass. The update will add Keicho Nijimura from JoJo's Bizarre Adventure's fourth part, Diamond is Unbreakable.
Keicho Nijimura is an antagonist who wields the colony Stand, Bad Company (Worse Company in the English localization), which manifests as a whole army of miniature soldiers and vehicles. He is also the older brother of one of the main allies, Okuyasu Nijimura.
Keicho is voiced by his anime voice actor, Tomoyuki Shimura. He is a brand new addition to the console games, only being playable in JoJo mobile games before.
His release date will be announced soon. The previous two DLC characters were Risotto Nero and Rudol von Stroheim.
Keicho Nijimura Teaser
Gallery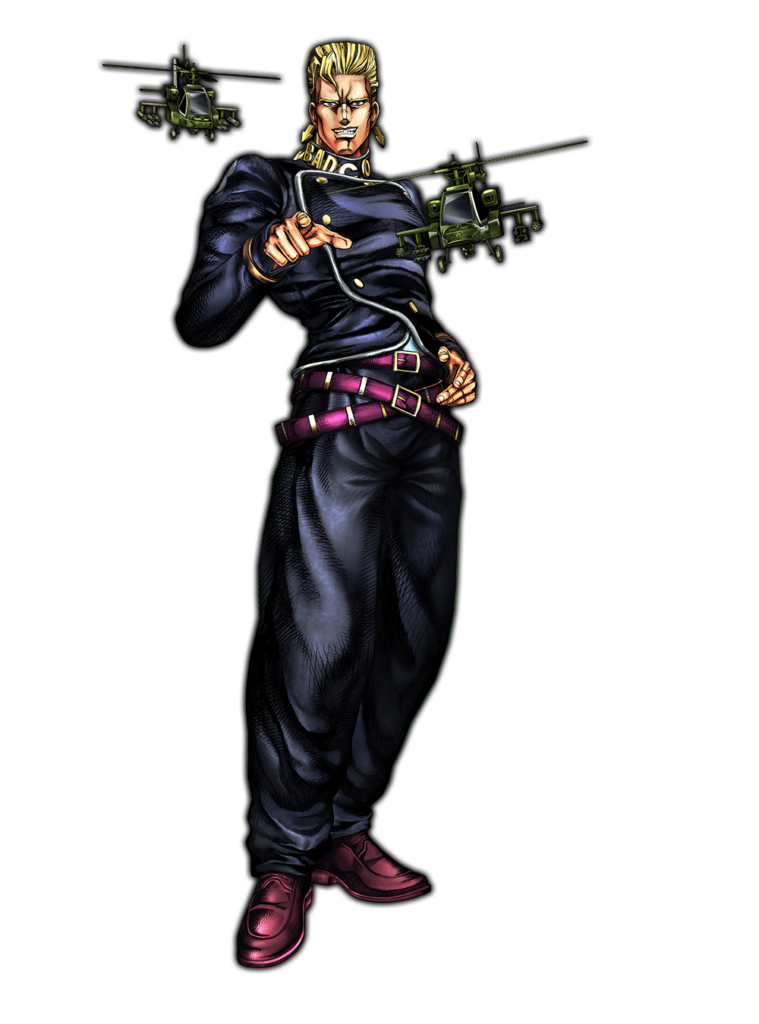 Sources: Official Site, Bandai Namco Tweet
About JoJo's Bizarre Adventure: All-Star Battle R