JoJo-Portal announced today that the original soundtrack for the JoJo's Bizarre Adventure: Stone Ocean anime is set to release on June 28, 2023.
Composed by Yugo Kanno, the OST includes all of the tracks used in the season, including the main "Theme of STONE OCEAN", which plays during several battles.
Title: JoJo's Bizarre Adventure: Stone Ocean O.S.T. (ジョジョの奇妙な冒険 ストーンオーシャン O.S.T)
Release Date: June 28, 2023 (Wednesday)
Product Number: 100828596
Price: ¥3,850 (tax included)
Number of sets: 2 CDs
Planned to have 40 tracks in total
Source: JoJo-Portal
About Stone Ocean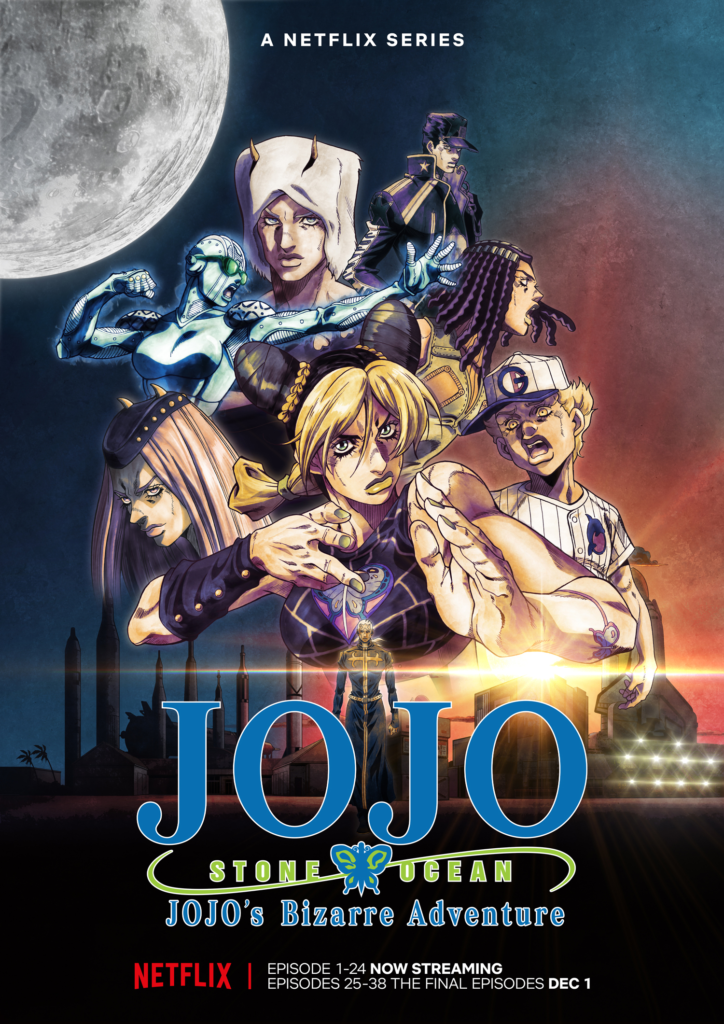 JoJo's Bizarre Adventure: Stone Ocean is the fifth season of the animated adaptation of Hirohiko Araki's JoJo's Bizarre Adventure manga. It adapts the sixth part of the series. Stone Ocean takes place in 2011, Florida. After being framed for murder, Jolyne Cujoh, daughter of Jotaro, is sentenced to a maximum security prison. DIO's followers and other Stand users target her but she makes new allies during her time there.
Netflix released the first 12 episodes on December 1, 2021. Episodes 13-24 released on September 1, 2022. The final 14 episodes released on December 1, 2022. There are 38 episodes in total.