JOJO magazine is returning this year with its third issue, "JOJO magazine 2023 WINTER", releasing on December 19, 2023. The November 2023 issue of Ultra Jump announced the release today. The tagline "For all JoJo lovers!" headlines JOJO magazine, which features various spin-offs, art, interviews, and information about the JoJo's Bizarre Adventure series and Hirohiko Araki's related works.
Shueisha published the first two issues of JOJO magazine on March 19, 2022 and December 19, 2022 respectively.
JOJO magazine 2023 WINTER Contents
The issue will contain 288 pages. In comparison, 2022 SPRING was 232 pages, and 2022 WINTER was 248 pages. Like the previous two issues, this features a new cover drawn by Hirohiko Araki and a special set of two stickers. The digital version will also release at the same time.
Hirohiko Araki's Manga Techniques – Continued: Part 2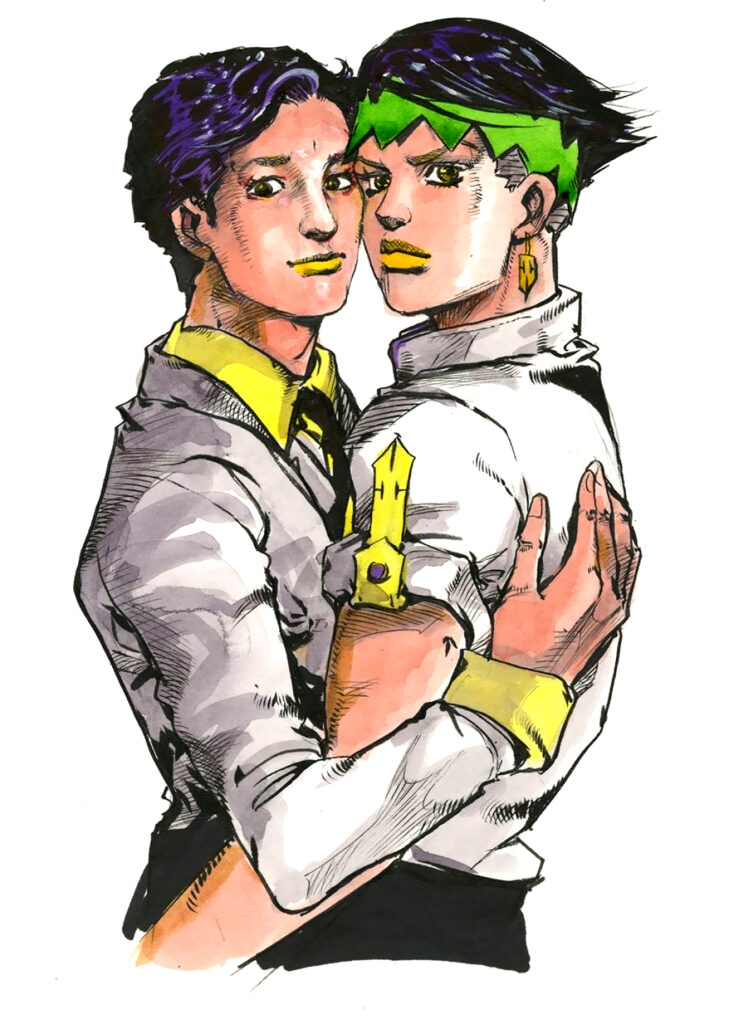 The second part of Hirohiko Araki's Manga Techniques – Continued which began in the previous issue. Araki continues discussing how to create villains.
Hirohiko Araki's Manga Techniques, localized by VIZ Media as "Manga in Theory and Practice", is a book that originally released on April 17, 2015, where Araki discusses the techniques used for creating manga, along with developing stories and world-building.
The JOJOLands – Hawaii Research Report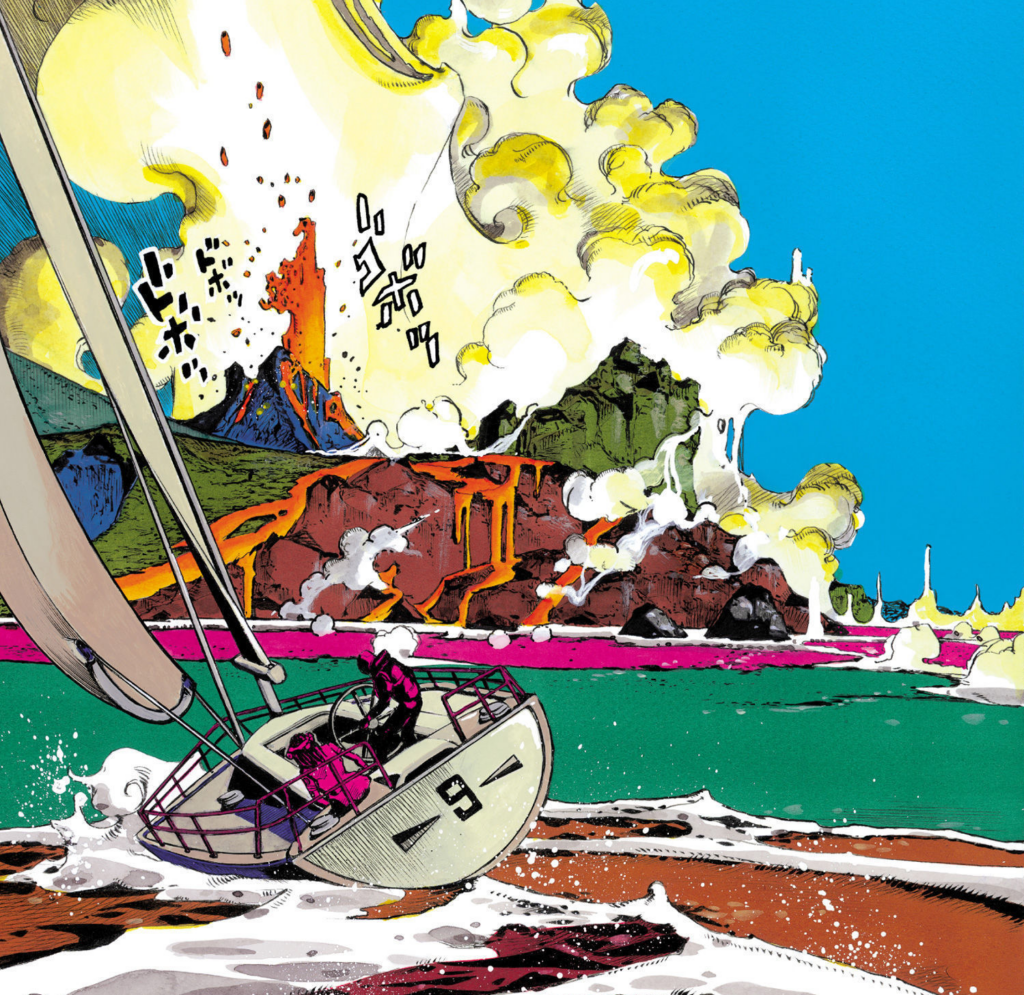 Araki traveled to Hawaii for research before he began writing the ninth part of JoJo's Bizarre Adventure, The JOJOLands. This section contains photos and comments on his trip.
Hirohiko Araki x Ryosuke Kabashima Meeting Part 3
Continuing from the previous two issues, the third part of Hirohiko Araki and Ryosuke Kabashima's talk. This time, the theme of their talk is "Architecture". Kabashima was Araki's first editor while he was working for Weekly Shonen Jump.
Looking back on Jotaro Kujo
A special feature that goes into detail about Jotaro Kujo from Part 3 to Part 6.
rey infinito – Final Episode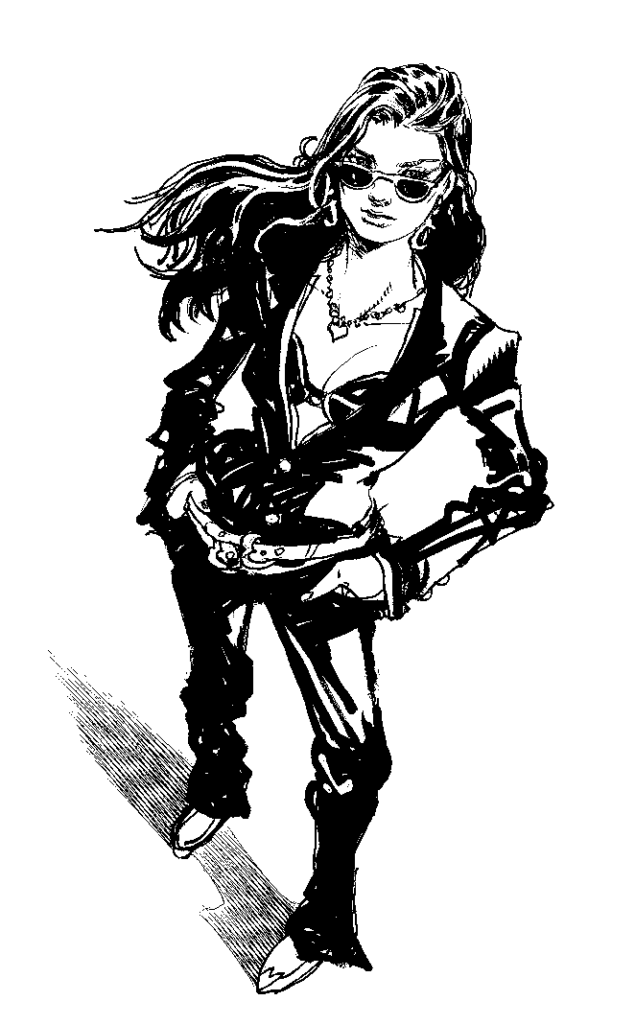 The finale of the spin-off novel rey infinito by Junjo Shindo. The previous two issues contained the Guatemala Arc and Peru Arc.
Set between Battle Tendency and Stardust Crusaders in 1973-1974, a research group from the Speedwagon Foundation is sent to Antigua, Guatemala under Lisa Lisa's orders to investigate the identity of a serial killer with an unknown power. Their investigation leads them to Fernando Alhorn, the leader of human smugglers who has been using the Arrow to awaken abilities in people. The novel stars Joaquín Ruiz-Jorruda and Octavio Luna Kan, two orphans who become involved with the Speedwagon Foundation.
The story of Lisa Lisa's pursuit of the Stand outbreak mystery comes to an end in this issue.
There's No Love Like a Parent's
A new short story written by Ballad Kitaguni, the author of several Thus Spoke Kishibe Rohan short stories. This story features Ghiaccio and Melone from the fifth part of JoJo's Bizarre Adventure, Vento Aureo (Golden Wind).
Elaiza Ikeda Interview
A photo shoot and long interview with Elaiza Ikeda. Ikeda is a Japanese actress, fashion model, and singer who was born in the Philippines.
New Chapter of Cool Shock Old B.T.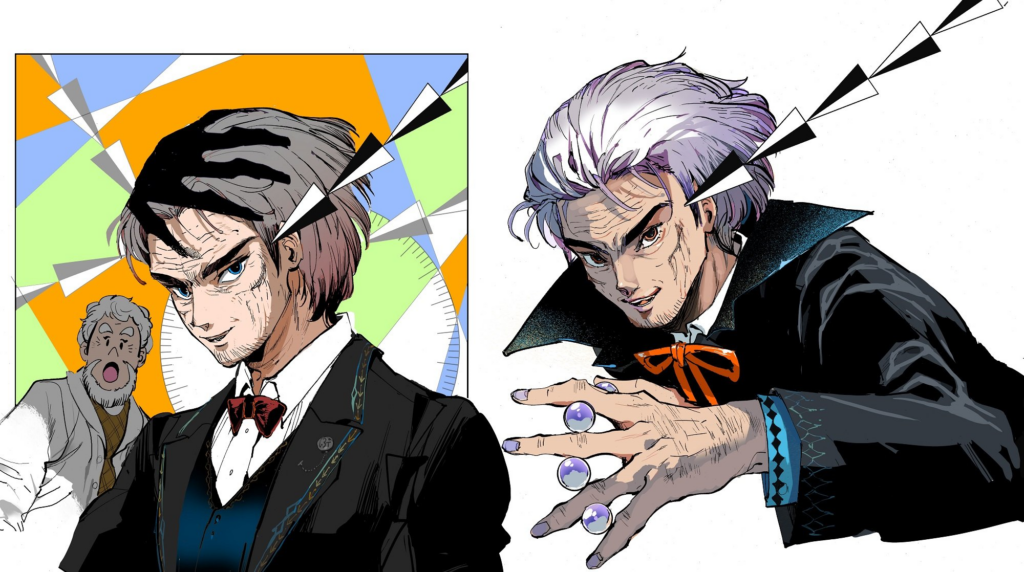 A new chapter of Cool Shock Old B.T. written by Nisio Isin and illustrated by Posuka Demizu will be in the magazine. The duo's first chapter released in the November 2021 issue of Ultra Jump on October 19, 2021 and was very popular.
Cool Shock Old B.T. is a spin-off of Cool Shock B.T., taking place 60 years later. The latter was Araki's first weekly serialization, before he began JoJo's Bizarre Adventure. This year is the 40th anniversary of the series, as it began on October 3, 1983. The first chapter of Cool Shock Old B.T. was filled with several references to the JoJo's Bizarre Adventure series and Araki's other works, which can be seen here.
---
The advertisement also hints that there will be more. The official X (Twitter) account for the magazine is @JOJO_magazine. Stay tuned for the latest info.