The JoJo's Bizarre Adventure: Stone Ocean anime is just around the corner, airing next month in December on Netflix. Stone Ocean is the fifth season of the anime, adapting the sixth part of the JoJo's Bizarre Adventure series by Hirohiko Araki.
Updated as of November 28, 2021. Beware that this post contains spoilers for the season, including the names of the opening and ending.
Release Date
The "Road to STONE OCEAN" event revealed that Stone Ocean is streaming worldwide on Netflix starting on Wednesday December 1, 2021 with a batch of 12 episodes. It will be dubbed in Japanese, English, French, Spanish, Italian, German, Brazilian Portuguese, and Thai.
The TV broadcasting in Japan will start on Friday January 7, 2022.
Studio
Like the previous seasons, Stone Ocean is being animated by David Production.
Stone Ocean's Opening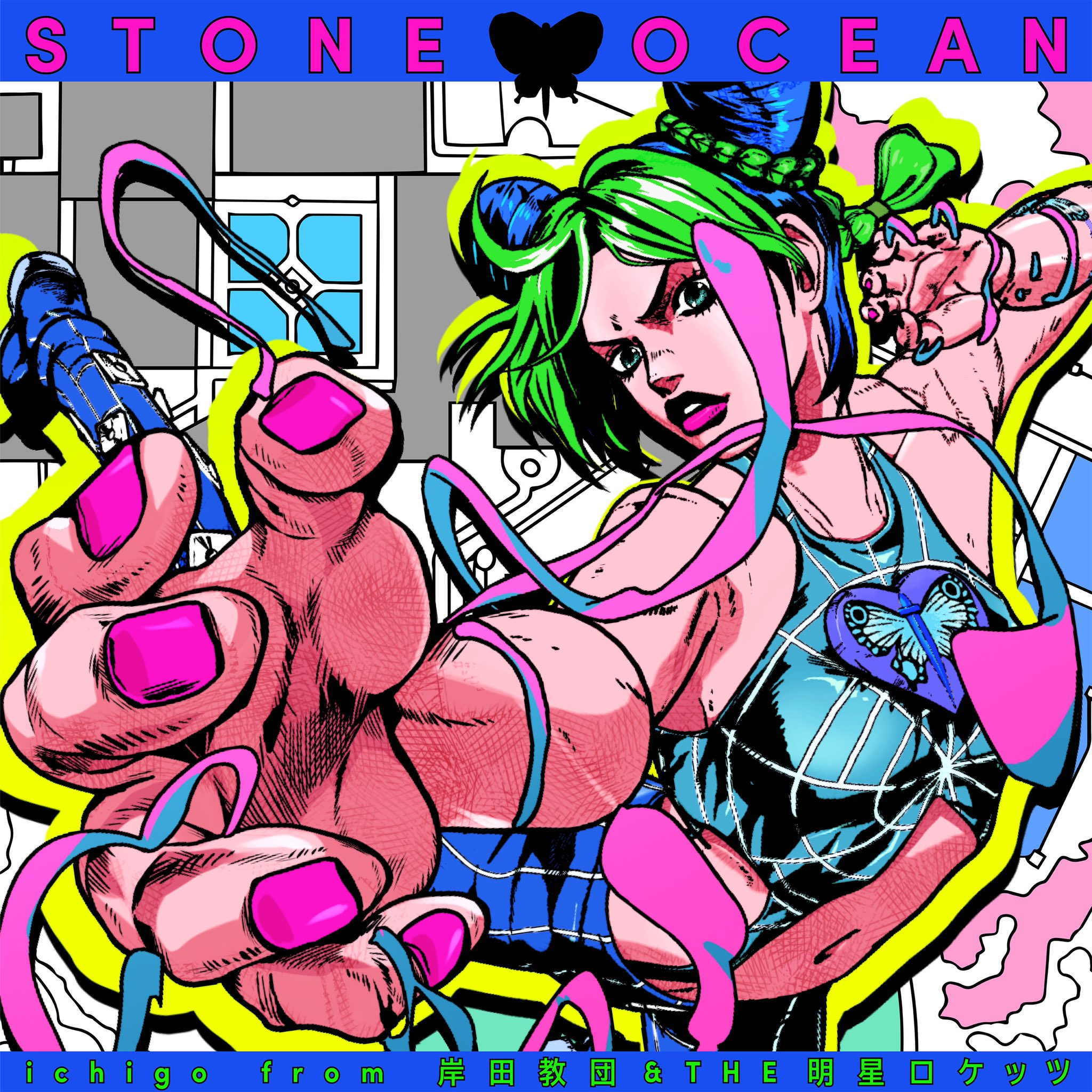 Similar to the first two seasons, the opening of Stone Ocean will feature CG visuals by Kamikaze Douga. The opening theme matches the name of the part itself, titled "STONE OCEAN", and will be performed by ichigo from Kisida Kyodan & The Akebosi Rockets. She is well known for performing various songs for Touhou Project and the opening theme for Highschool of the Dead.
The lyricist is Shoko Fujibayashi, who previously wrote the lyrics for the first, third, fourth, and ninth openings of JoJo's Bizarre Adventure. It is composed by Takahiro Kawata and arranged by Masaki Iehara.
Stone Ocean's Ending
The ending, "Distant Dreamer", is a 2008 song by Welsh singer Duffy from her debut studio album Rockferry, released the same year.
Cast
Stone Ocean Episodes
These are the titles for the first twelve episodes. It is unknown how many episodes there will be in total.
(The localized titles for Episodes 8-11 are slightly different)
Localized Names
Like the previous parts, the localization of Stone Ocean has name changes to avoid referencing names of musicians, songs, and bands. Here is a list of the name changes so far:
| Original Name | Localized Name |
| --- | --- |
| Stone Free | Stone Ocean |
| Kiss | Smack |
| Foo Fighters | F.F. |
| Weather Report | Weather Forecast |
| Narciso Anasui | Narciso Anastasia |
| Diver Down | Diver Drive |
| Enrico Pucci | Father Pucchi |
| Whitesnake | Pale Snake |
| Loccobarocco | Locobaroco |
| Goo Goo Dolls | G.G. Dolls (subtitles), Cry Cry Dolls (Eng dub) |
| Manhattan Transfer | Downtown Transfer |
| Highway to Hell | Freeway Thru Hell |
| Marilyn Manson | Mary Lynn Manson |
| Jumpin' Jack Flash | Jumpin' Jack Spark |
| Savage Garden | Savage Guardian |
| Sports Maxx | Sports Maximum |
Stone Ocean Characters and Stands

Stone Ocean Trailers
For the latest info on the season, check out the official website or the wiki page.