The December 2021 issue of Ultra Jump released on November 19, 2021 revealed the title for the spin-off manga written by Kouhei Kadono and illustrated by Tasuku Karasuma. Titled "JoJo's Bizarre Adventure: Crazy Diamond's Demonic Heartbreak", it will release in the January 2022 issue of Ultra Jump on December 18, 2021.
The spin-off stars Josuke Higashikata, the protagonist of Diamond is Unbreakable. He meets Hol Horse, a secondary antagonist from Stardust Crusaders. It is taking place in Morioh before the events of Part 4. Despite the title, Crazy Diamond is not the name of Josuke's Stand yet, as Jotaro names it in Part 4.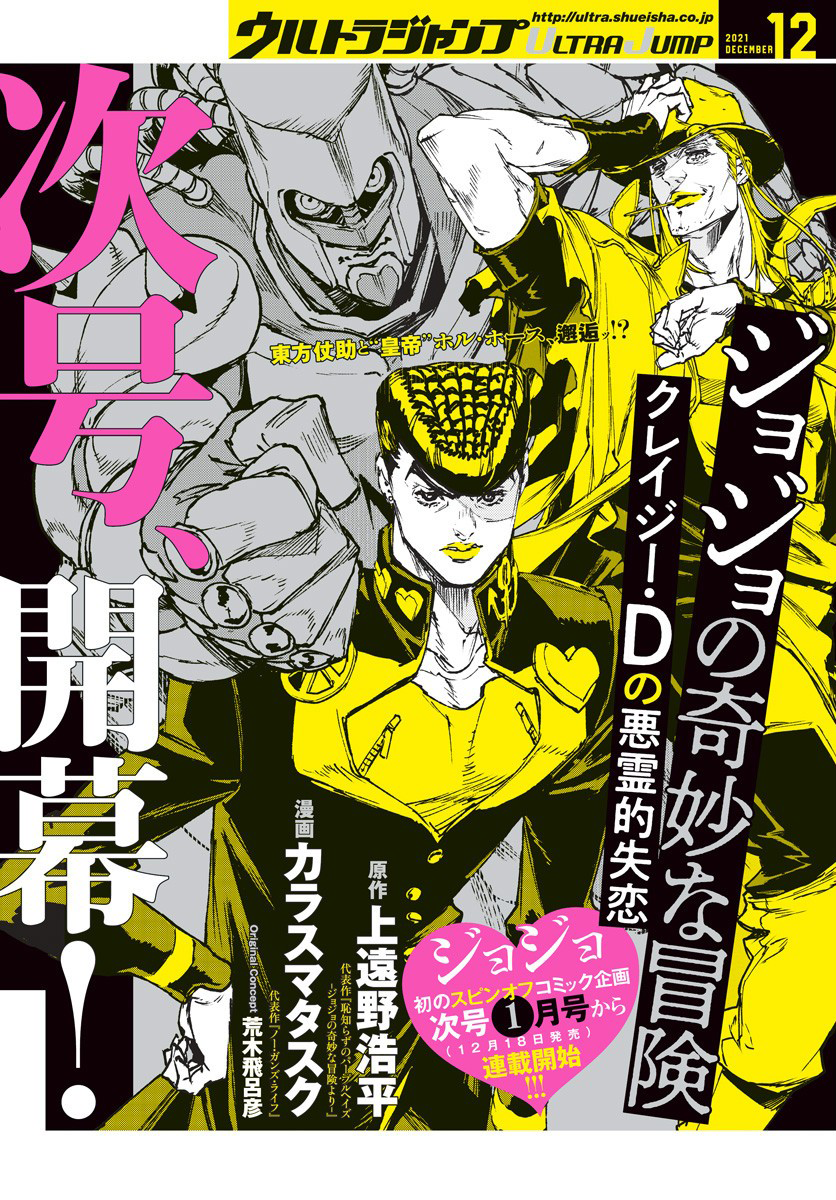 Kouhei Kadono mentioned wanting to write a story based on Josuke with this title in the Katsukura Vol.5 2013 magazine. He didn't know when he would release it, but hoped for Hirohiko Araki's approval.
The previous two issues of Ultra Jump contained an advertisement and the initial announcement for the manga. Additionally, this magazine revealed that a spin-off one-shot featuring Jolyne Cujoh from Stone Ocean will also release on the same day.
For the latest info, see the wiki page.