Bandai is selling JoJo's Bizarre Adventure: Stone Ocean-themed wafers which will be packed with cards. In addition to character and story cards, there will be limited edition cards with illustrations of Jotaro Kujo and Jolyne Cujoh.
The wafers will be sold starting in March 2022 for ¥165 (including tax). They will be available in the confectionery sections of mass merchandisers nationwide throughout Japan.
The cards include the key art of Jolyne, Ermes, F.F., Weather Report, and Jotaro.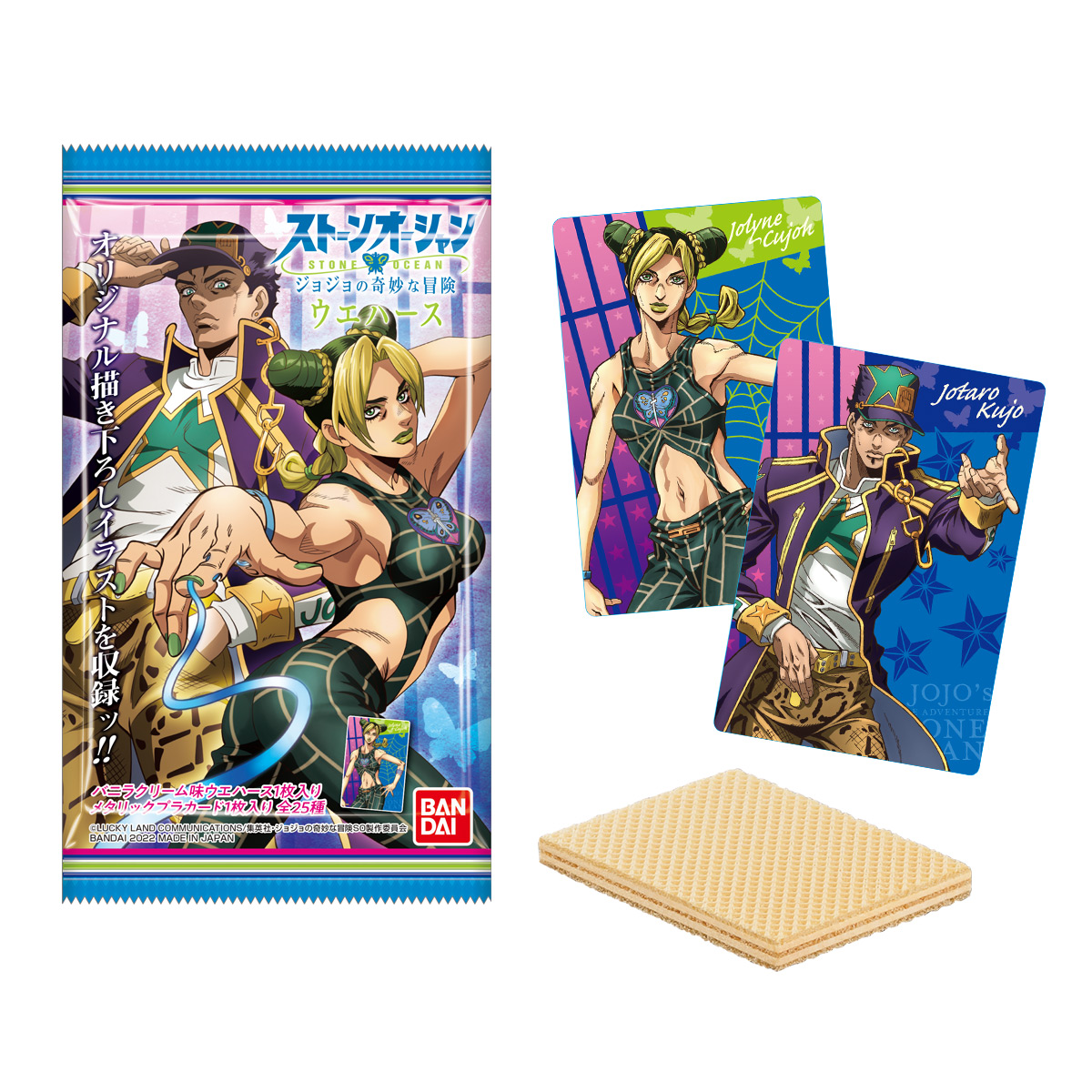 The wafers can be bought here.
Source: JoJo-Portal