JoJo's Bizarre Adventure: Crazy Diamond's Demonic Heartbreak
is ending in the June 2023 issue of Ultra Jump with its 16th chapter. The chapter releases on May 19, 2023, and will have a lead color page.
The illustrator, Tasuku Karasuma, made tweets at the end of March 2023 hinting that the series would be ending soon. After Chapter 14 released on March 25, he wrote that it entered the climax. He then tweeted the day after that he learned how to use Clip Studio's 3-point perspective ruler at the end of the series, and that he is going to be unemployed soon.
Shueisha posted the ending announcement in the May 2023 issue of Ultra Jump, that released today on April 19, 2023 in Japan.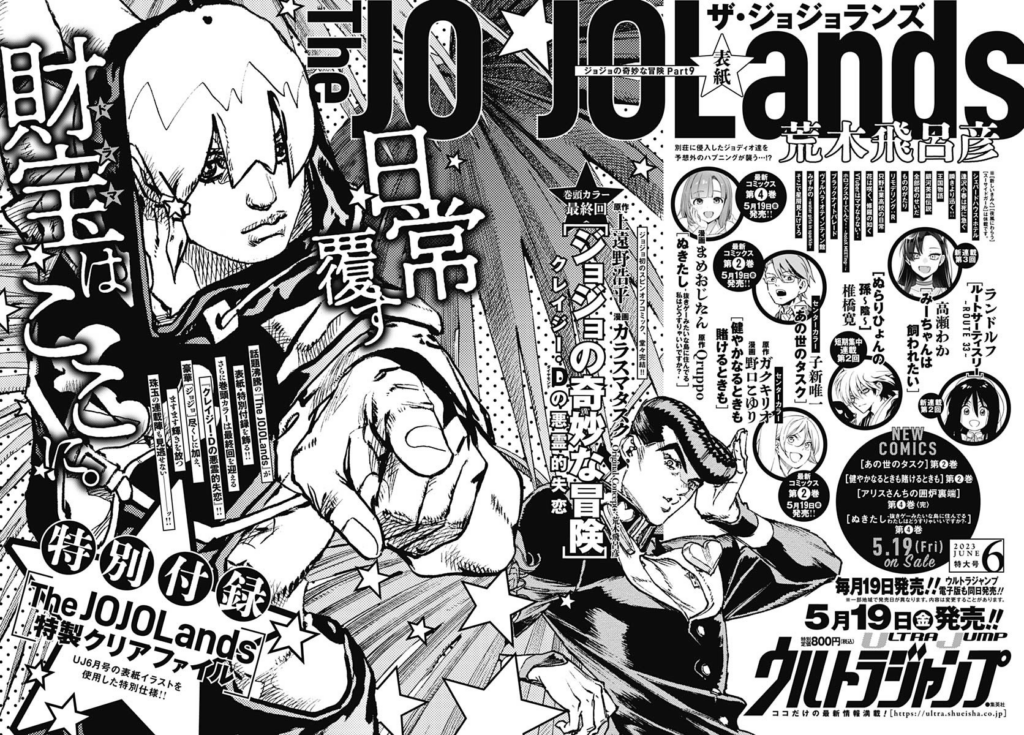 They also posted an advertisement for a novelization of the series and Volume 3. The third volume will be the final one, containing Chapters 11-16. Both are releasing on June 19, 2023. Hirohiko Araki will illustrate the cover of the novel. The magazine showed a preview of the artwork.
About Crazy Diamond's Demonic Heartbreak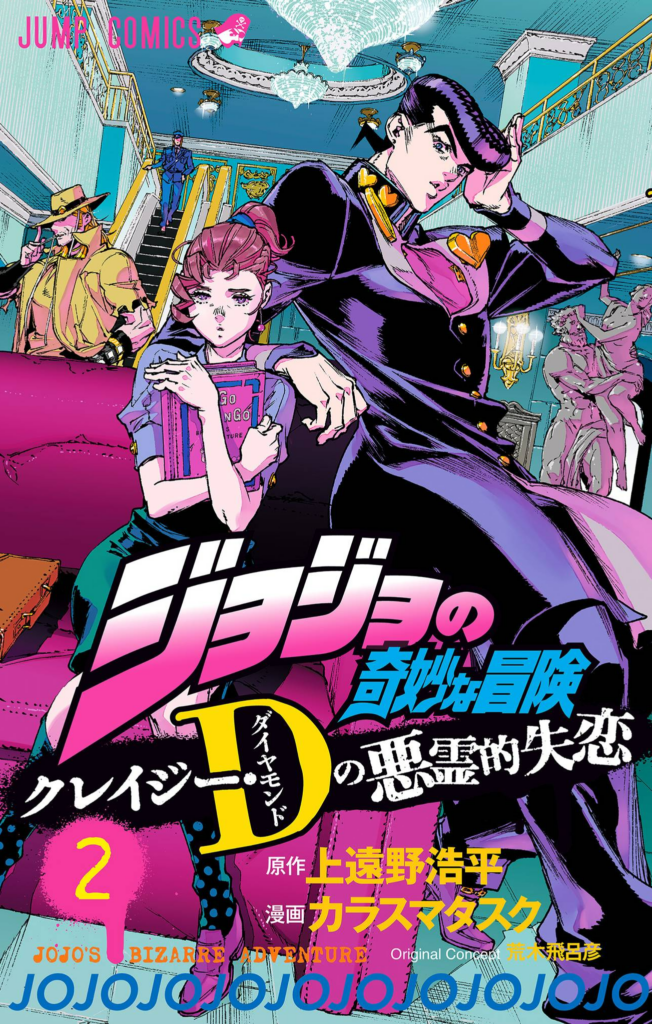 Crazy Diamond's Demonic Heartbreak (CDDH) is a spin-off manga of JoJo's Bizarre Adventure. Kouhei Kadono is the author and Tasuku Karasuma is the illustrator.
It is the first official spin-off manga for the JoJo's Bizarre Adventure series not written by Hirohiko Araki. It began on December 18, 2021 in the January 2022 issue of Ultra Jump.
The story takes place one month prior to Part 4 of JoJo and stars Hol Horse and Josuke Higashikata. Hol Horse and Boingo search for a missing parrot with a Stand ability that ended up in Morioh. Meanwhile, the cousin of Noriaki Kakyoin wants to learn the truth of his fate 10 years ago in Egypt. The first volume released on June 17, 2022.