JoJo's Bizarre Adventure: Stone Ocean has ranked in 8th place in Netflix's Global Top 10 for Non-English TV shows after the first week of its premiere on Netflix. Stone Ocean aired its first twelve episodes on December 1, 2021 and the list features shows from November 29 to December 5. It was viewed for 13,980,000 hours during the week.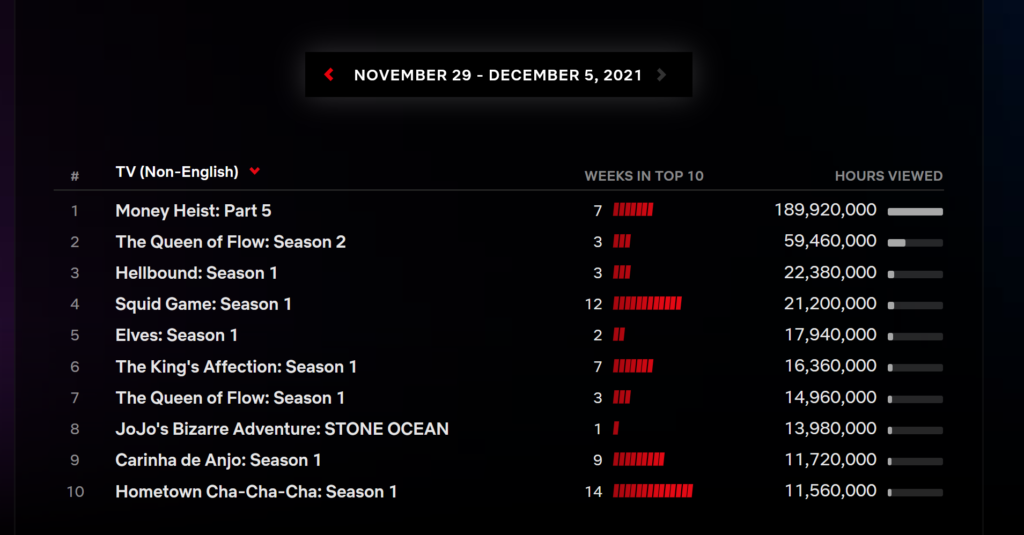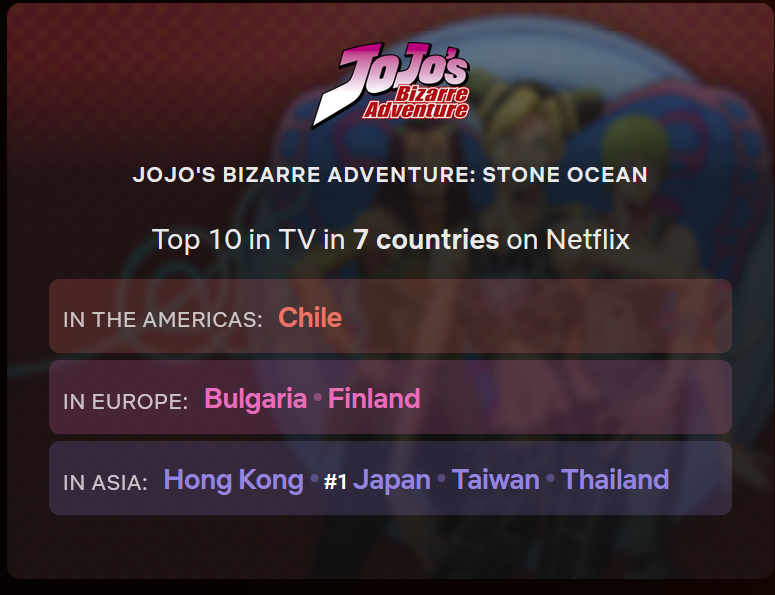 In Japan, Stone Ocean ranked #1 in the list.
It was also #5 in Bulgaria and Hong Kong, #7 in Thailand, #8 in Taiwan, and #10 in Chile and Finland.
Although the anime had reached the top ten in other countries on certain days (such as #6 in the United States and #7 in Canada on December 2), it did not remain in the top ten for the whole week in those countries.
Source: Netflix Top 10
JoJo's Bizarre Adventure: Stone Ocean is the fifth season of the anime, adapting the sixth part of the manga by Hirohiko Araki. It is animated by David Production and produced by Warner Bros. Entertainment. The opening theme, also titled STONE OCEAN, has reached over 11 million views on YouTube.
For the latest information, see its wiki page and the official website.