The first opening of JoJo's Bizarre Adventure: Stone Ocean was just revealed in today's event on the Warner Bros. Japan Anime YouTube channel. Similar to the first two seasons of the TV anime adaptation, the opening of Stone Ocean will feature CG visuals by Kamikaze Douga. The opening theme matches the name of the part itself, titled "STONE OCEAN", and will be performed by ichigo from Kisida Kyodan & The Akebosi Rockets. She is well known for performing various songs for Touhou Project and the opening theme for Highschool of the Dead.
STONE OCEAN Opening Details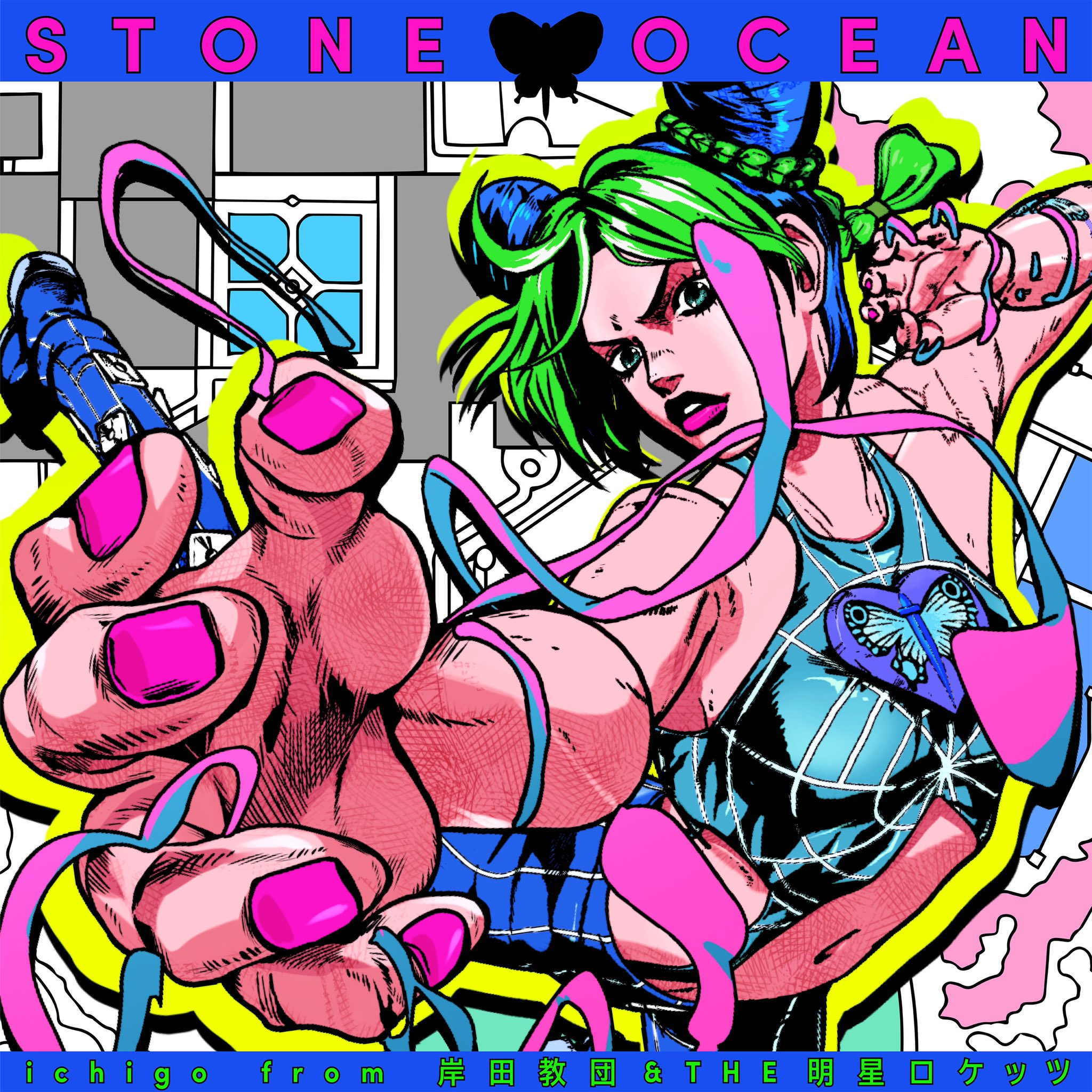 The lyricist is Shoko Fujibayashi, who previously wrote the lyrics for the first, third, fourth, and ninth openings of JoJo's Bizarre Adventure. It is composed by Takahiro Kawata and arranged by Masaki Iehara. The artwork used on the cover is based on Jolyne's pose from the title page of Stone Ocean Chapter 72.
Release Date: December 1, 2021 (Digital single only)
Price: ¥495
Tracklist
STONE OCEAN
STONE OCEAN -English Ver-
STONE OCEAN (Instrumental)
Video
About ichigo
ichigo has been a fan of JoJo's Bizarre Adventure for over a decade. In 2007, the musician Kisida recruited some of his acquaintances to form a band after he was invited to perform in Flowering Night, a yearly Touhou live concert event. ichigo joined the band at that time, which they named Kisida Kyodan & The Akebosi Rockets. On May 7, 2016, she tweeted that she wants to sing the opening for JoJo's sixth part.
For other details, see the wiki page of the opening or ichigo's page.