Hirohiko Araki, the manga artist of JoJo's Bizarre Adventure, commented on the film "Cry Macho" directed and produced by Clint Eastwood. Eastwood also stars in the main role as Mike Milo, a retired Texan rodeo star who is hired to reunite a young boy in Mexico with his father in the United States. It is based on a 1975 novel of the same name, written by N. Richard Nash.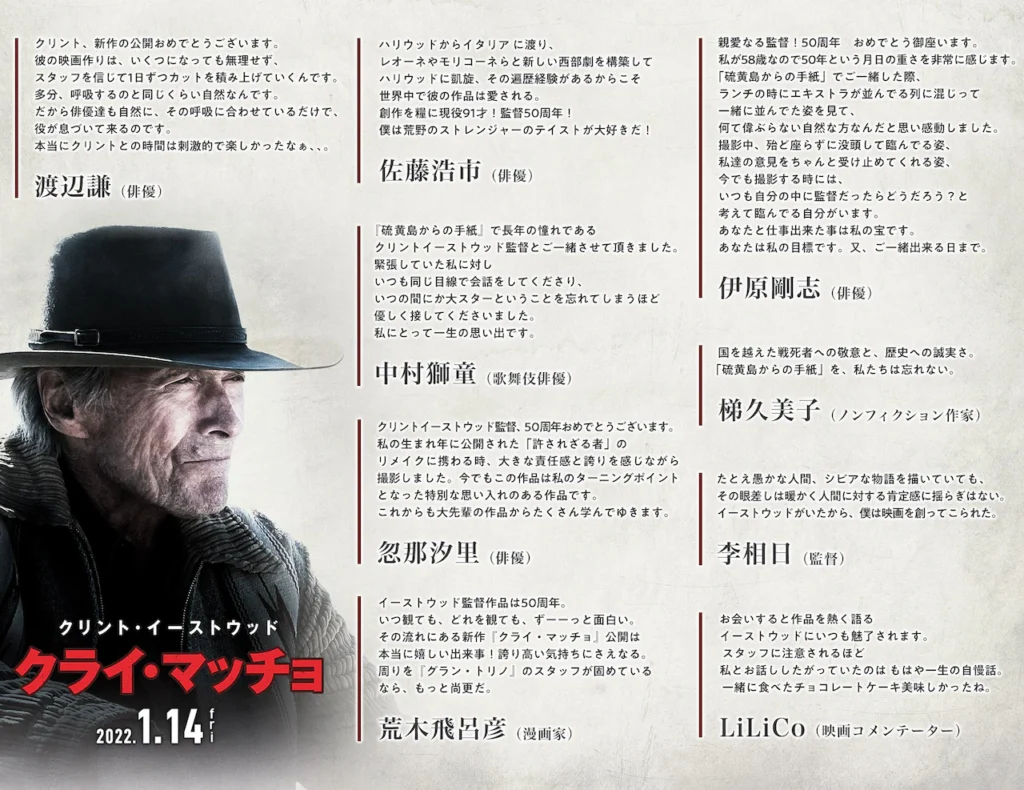 Although the movie has already released in the United States on September 17, 2021, it will only release in Japan on January 14, 2022.
Other celebrities have also commented on the film, including Ken Watanabe, Koichi Sato, Tsuyoshi Ihara, Shido Nakamura, Shiori Kutsuna, Kumiko Kakehashi, Lee Sang-il, and LiLiCo.
Hirohiko Araki's Comment About "Cry Macho"
This is the 50th anniversary of the first movie directed by Eastwood. His films are always entertaining, no matter when or which one you watch. On the heels of that legacy comes the release of his new film, "Cry Macho," a great joy indeed. You can't help but feel proud. Especially when it's staffed by the people who made "Gran Torino."

Hirohiko Araki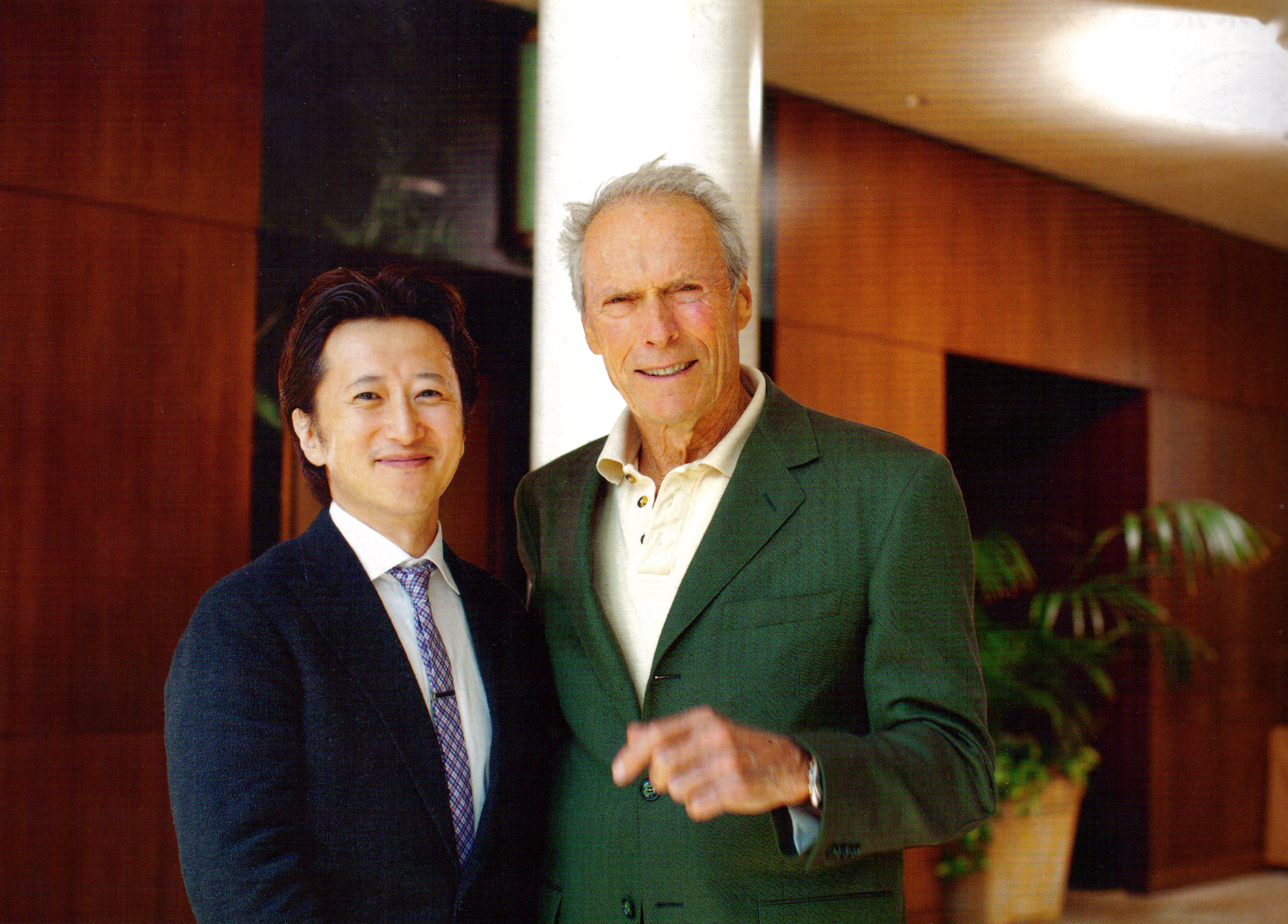 Araki is a big fan of Eastwood and even had a conversation with him. He stated that he was influenced by Eastwood when creating Jotaro Kujo, the protagonist of Stardust Crusaders. Like Eastwood in some films, Jotaro doesn't run, his movements are minimal, and he's a quiet individual. Jotaro's trademark pose where he points his finger was inspired by Eastwood pointing his .44 Magnum and Jotaro's catchphrase, "Gimme a break", was also inspired by lines that Eastwood had in some roles.
In 2012, Araki ranked his top ten Eastwood films, in no particular order.
The Good, the Bad and the Ugly
Play Misty for Me
Dirty Harry
Escape from Alcatraz
Firefox
Unforgiven
Mystic River
Changeling
Gran Torino
J. Edgar
Cry Macho Japanese Trailer
About Clint Eastwood
Fifty years after his directorial debut with "Play Misty for Me," (known as "Fear Melody" in Japan) Eastwood is still active as a director and actor at the age of 91. In "Cry Macho," he warmly portrays the meaning of "life" and "strength" through the journey of a former cowboy and a young boy.
About Hirohiko Araki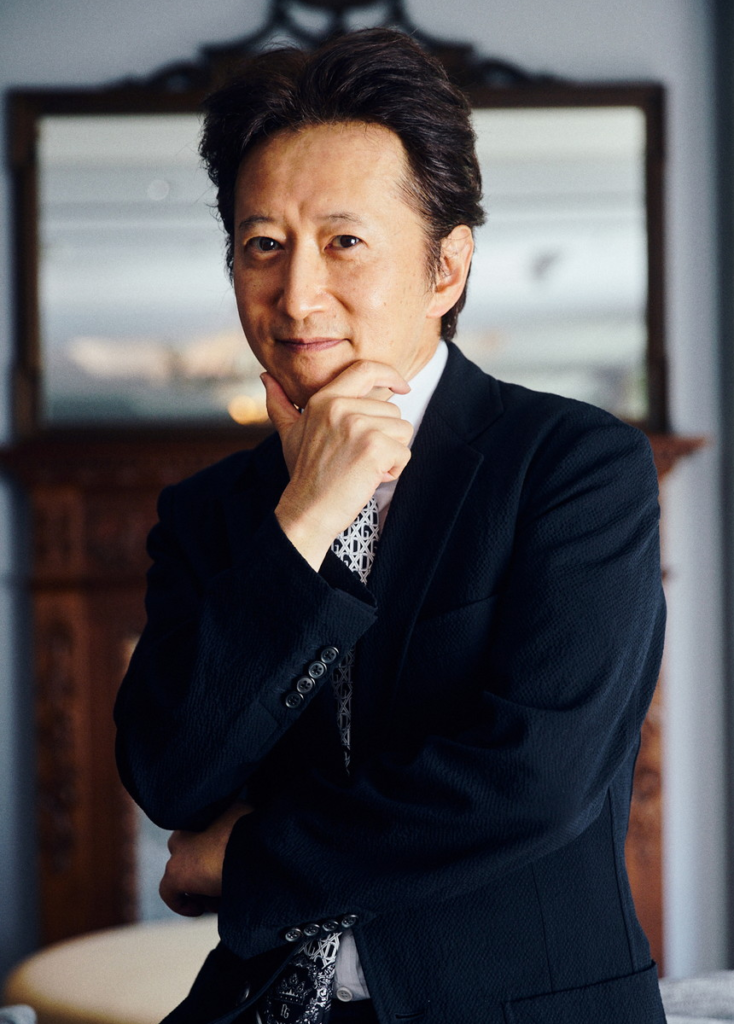 Araki is a manga artist from Sendai, the capital city of Miyagi Prefecture, Japan. JoJo's Bizarre Adventure is his most successful series being in serialization for nearly 35 years and highly regarded internationally. The story is divided into eight parts, with the ninth part just announced last August.
Source: Natalie