For its 35th anniversary, JoJo's Bizarre Adventure is receiving its own magazine next year. Named "JOJO magazine", it is stated to be for all JoJo lovers and will release on Saturday, March 19, 2022.
As a wide range of projects such as the Stone Ocean anime, Thus Spoke Kishibe Rohan TV drama, and original art exhibitions continue, "JOJO magazine" will be published with an entire volume dedicated to JoJo! Hirohiko Araki himself has drawn the cover illustration and a new Thus Spoke Kishibe Rohan one-shot. The magazine also includes new short stories, a special feature on the latest anime season, and an interview with Issey Takahashi, the actor who plays Rohan in the drama series.
JOJO magazine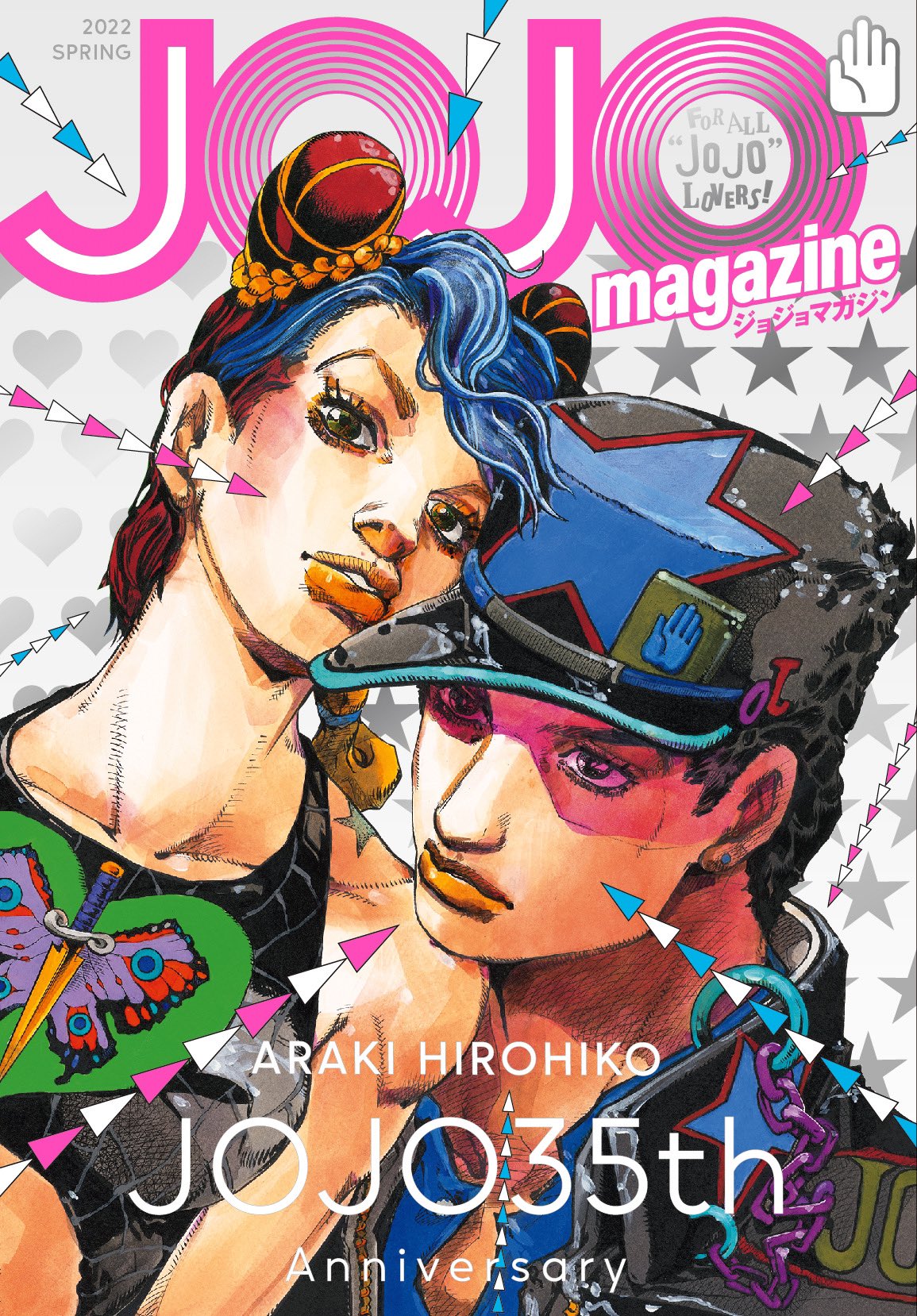 Cover: Jolyne Cujoh and Jotaro Kujo drawn by Hirohiko Araki
Price: ¥1,650 (including tax)
B5 Size / Soft Cover / Digital Version
Extra: JOJO Special Stickers 2-Pack
New Manga: 71 page Thus Spoke Kishibe Rohan one-shot with colored page
Other contents: New short stories / Anime special feature / Interview with Issey Takahashi
Source: JoJo-Portal
Follow @JOJO_magazine on Twitter for the latest updates.