Medicos Entertainment has just released their information catalog for Wonder Festival 2022 Winter introducing their new JoJo's Bizarre Adventure releases and merchandise under development. This festival takes place on February 6, 2022.
New Reveals
Super Action Statue: Jolyne Cujoh Third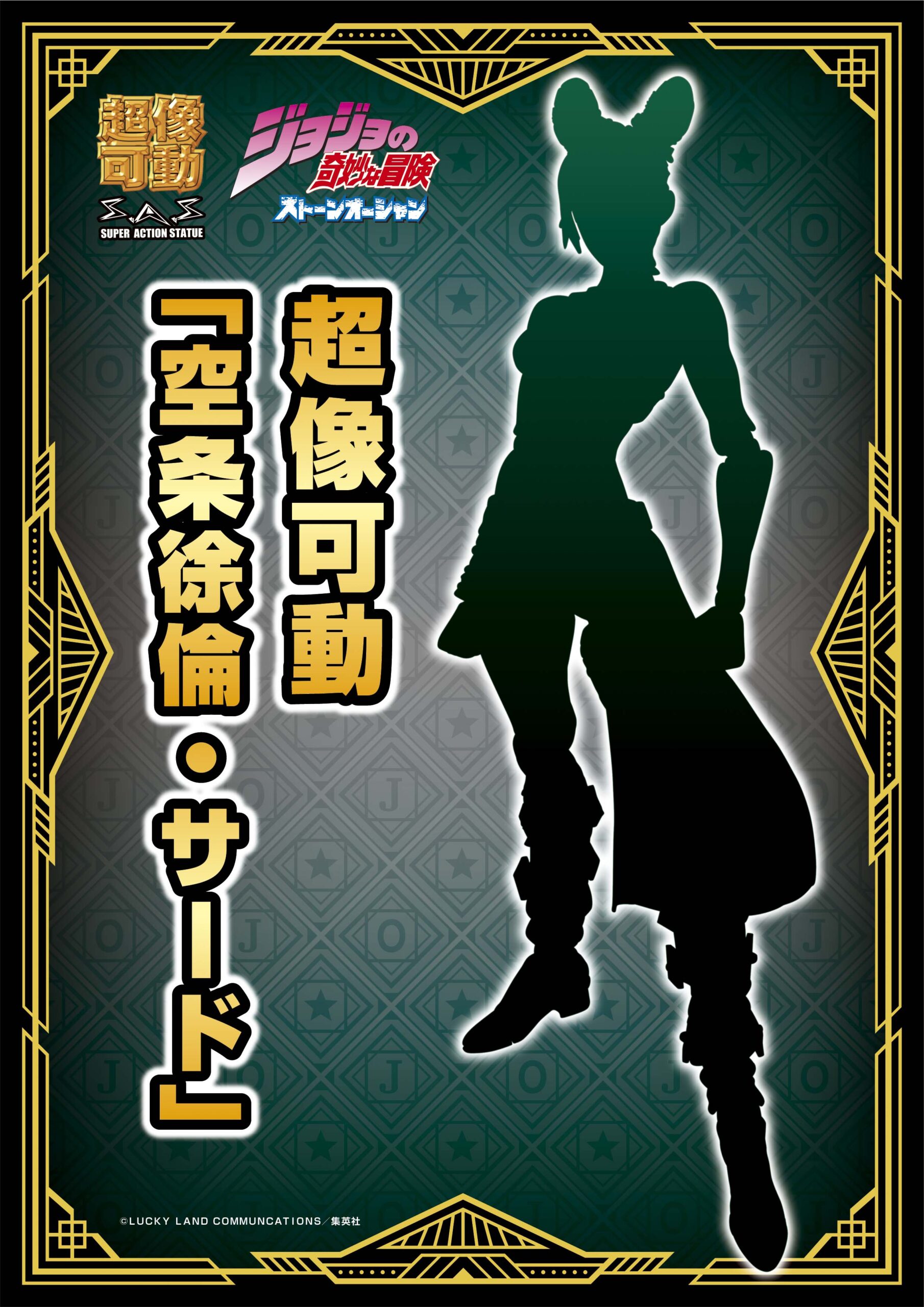 Jolyne Cujoh, the protagonist of Stone Ocean, will be getting a new Super Action Statue figure. It will be the third figure of Jolyne in the SAS series. At the moment, Medicos only revealed a silhouette of the figure.
Medicos also teased that new JoJolion Super Action Statue figures will be coming soon.
Super Figure Art Collection: Enrico Pucci, Scary Monsters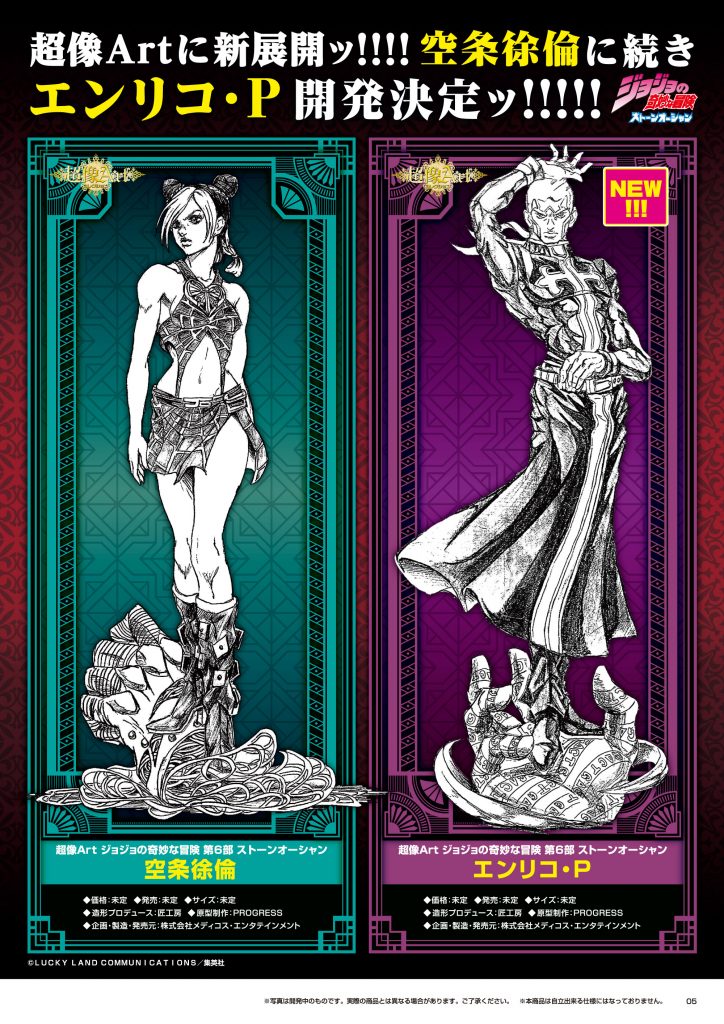 Along with Jolyne Cujoh who was revealed last September, Enrico Pucci will be getting a new Super Figure Art Collection figure with Whitesnake's hand below his feet. Pucci is the main antagonist of Stone Ocean. Additionally, Scary Monsters will also be getting one. Scary Monsters is the Stand of Diego Brando in the seventh part of JoJo's Bizarre Adventure, Steel Ball Run.
In Progress
Super Action Statue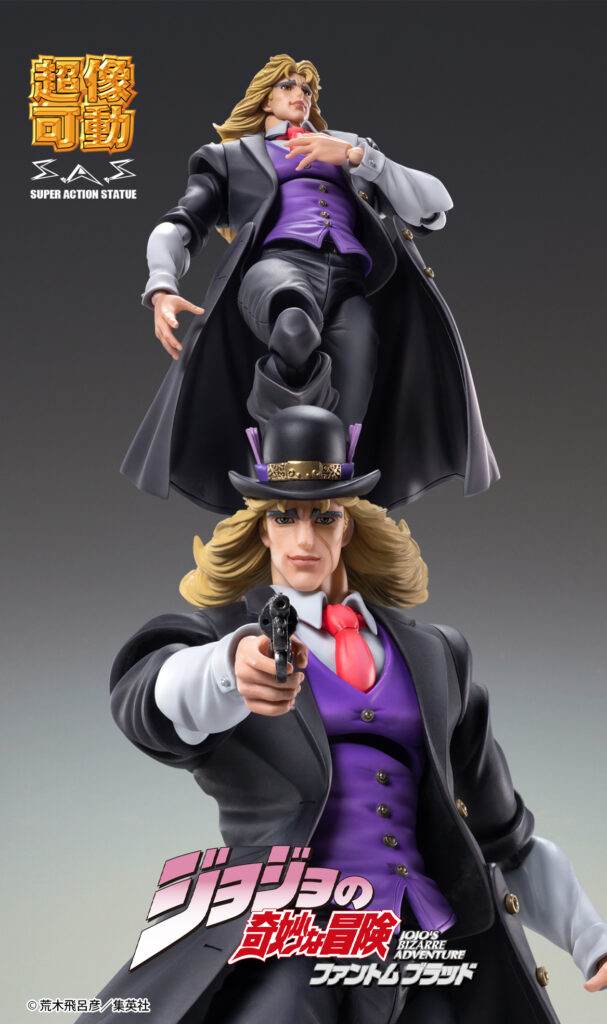 Part 6 Jotaro, Foo Fighters, Weather Report (Stand), and Hot Pants also have Super Action Statue figures in progress. Medicos revealed them last September in Autumn 2021's WonderFestival.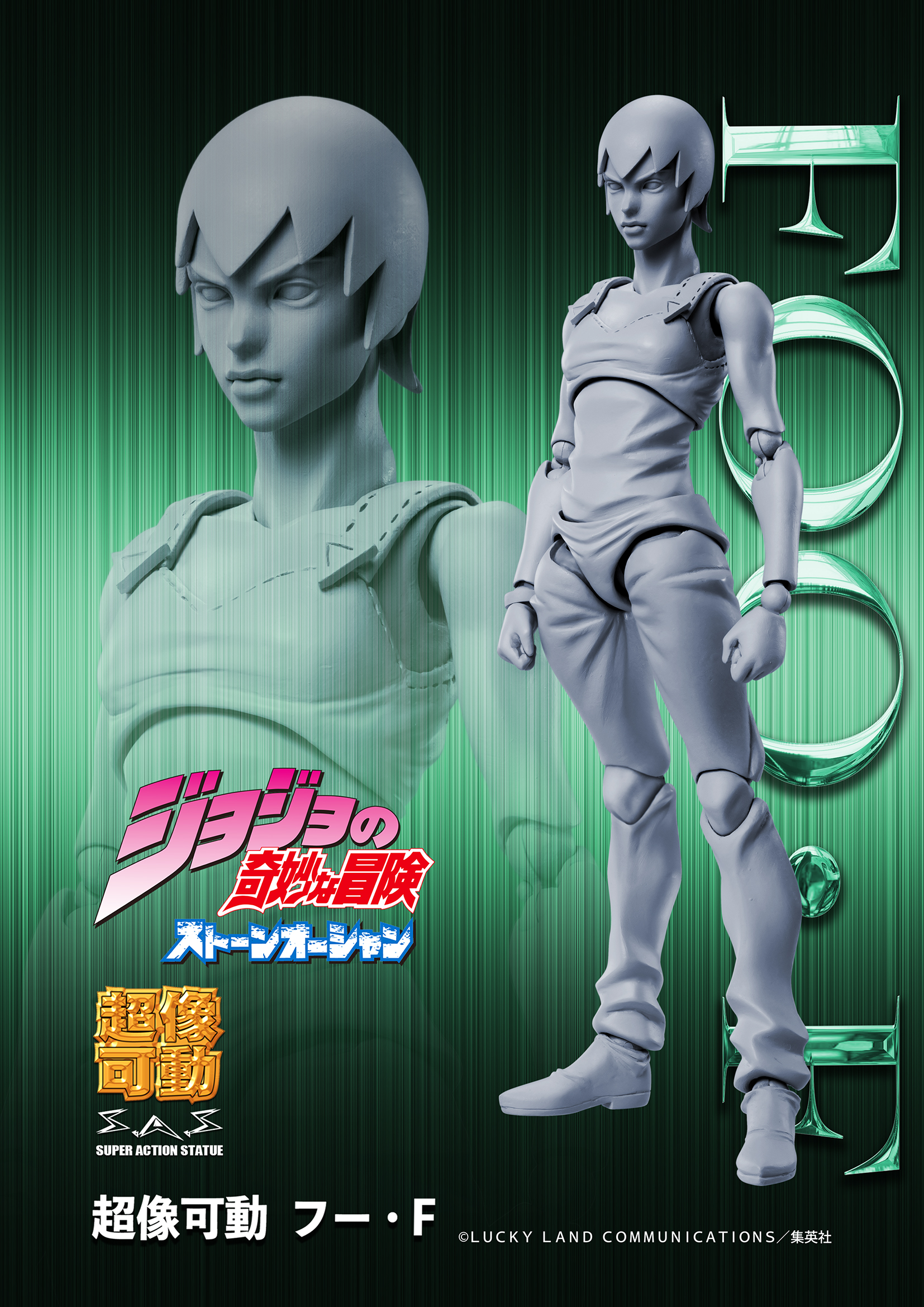 SAS BIG Variant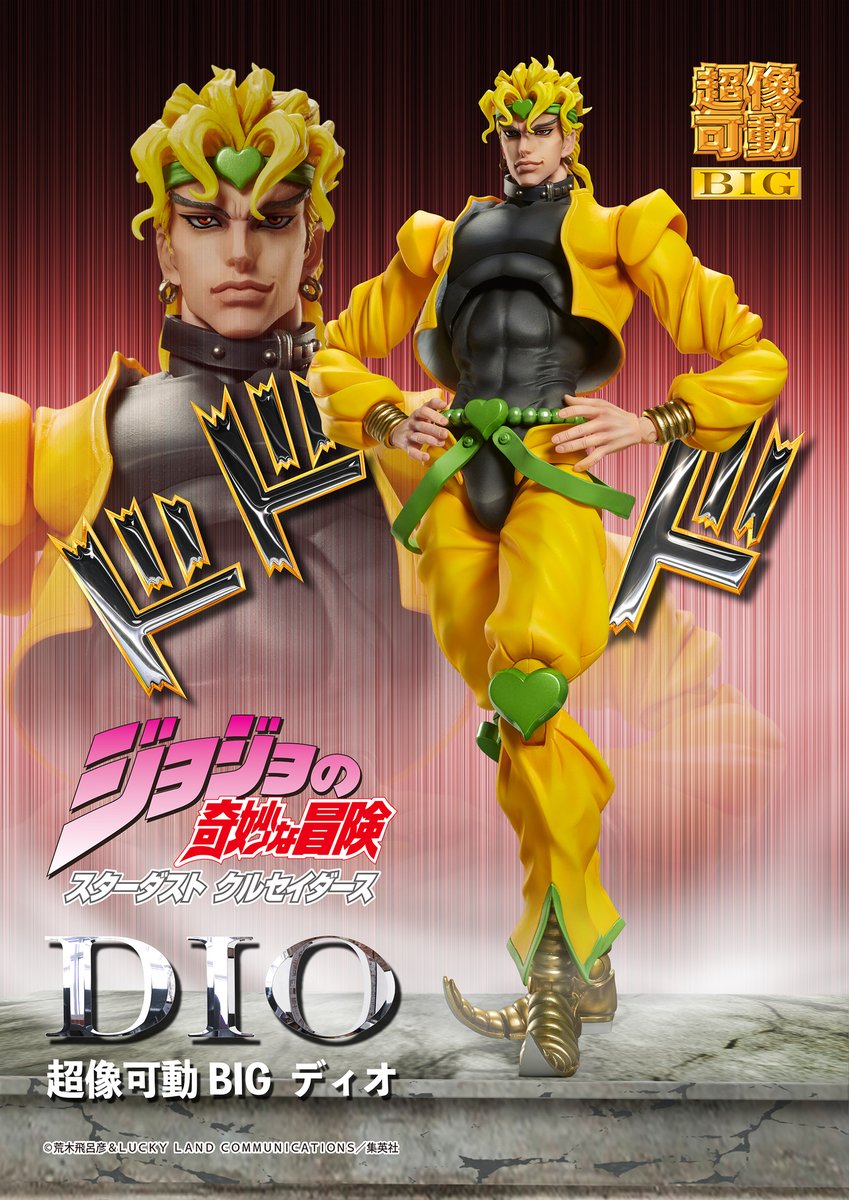 Nendoroid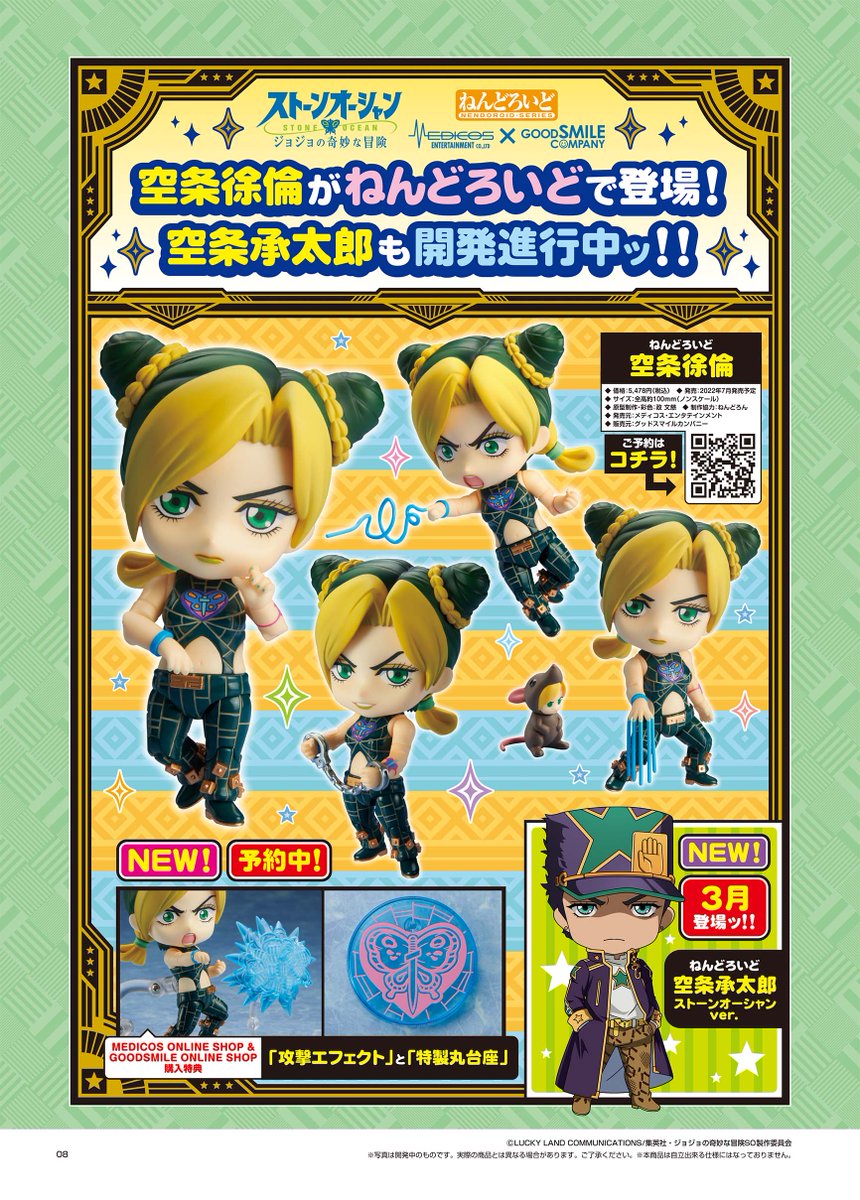 Source: Medicos Website, @medicos_et_j