Two new chibi stuffed toys featuring Weather Report and Enrico Pucci from JoJo's Bizarre Adventure: Stone Ocean will be releasing in June 2022. The plushes are created and sold by Shop Sunrise and Bandai Co., Ltd.
Concept Art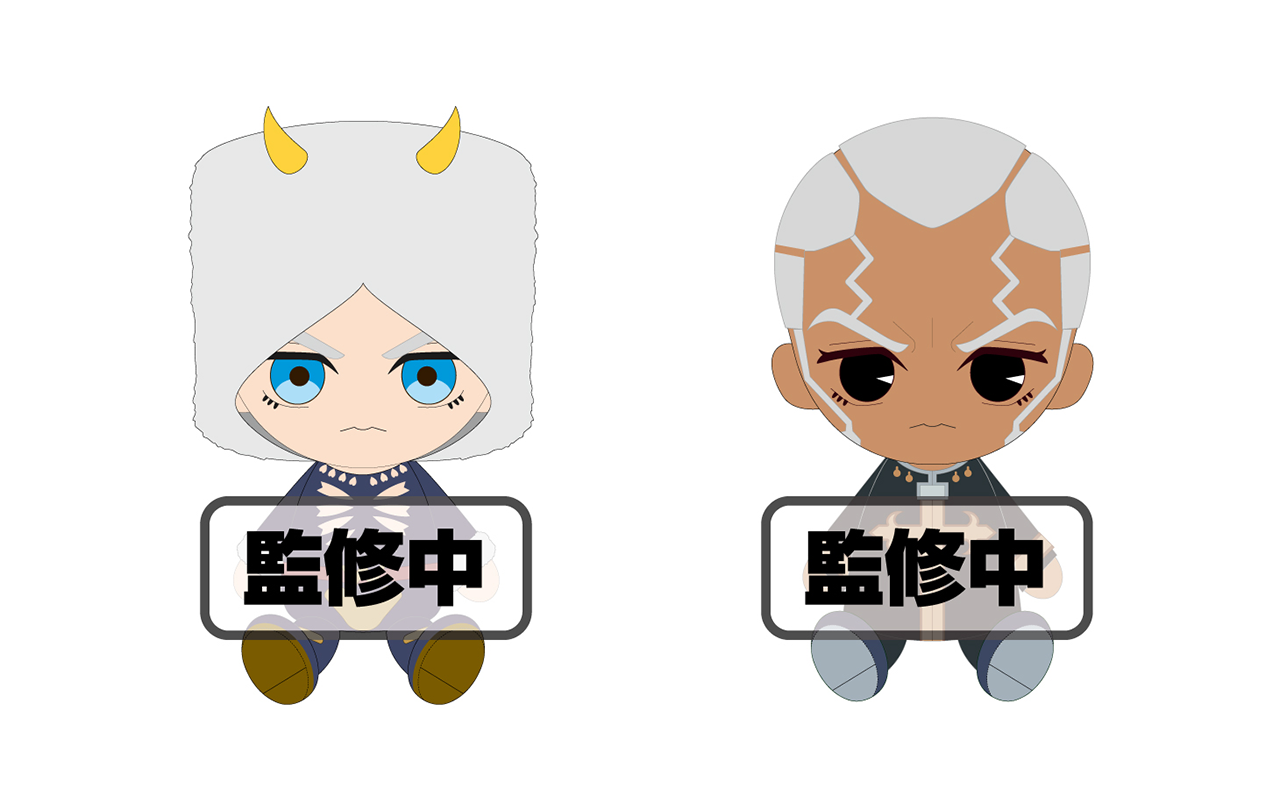 All of the stuffed toys are approximately 15 cm tall in height and cost ¥1,980 (~$17.20 USD) each, including tax.
Customers living in Japan can pre-order them here. Chibi plushes of Jolyne, Ermes, F.F., and Part 6 Jotaro were previously released in January this year. Those four figures will be resold in April this year.
Source: JoJo-Portal