Hirohiko Araki's Thus Spoke Kishibe Rohan manga is getting back-to-back monthly chapters this year. This month's April 2022 issue of Ultra Jump announced that next month's May issue contains a new chapter of the series. It is titled Thus Spoke Kishibe Rohan – Episode 11: Drip Painting Style, Part 1 (岸辺露伴は動かない ~エピソード11:ドリッピング画法 前編). Unlike other chapters of TSKR, this is the first story in the series that spans more than one chapter.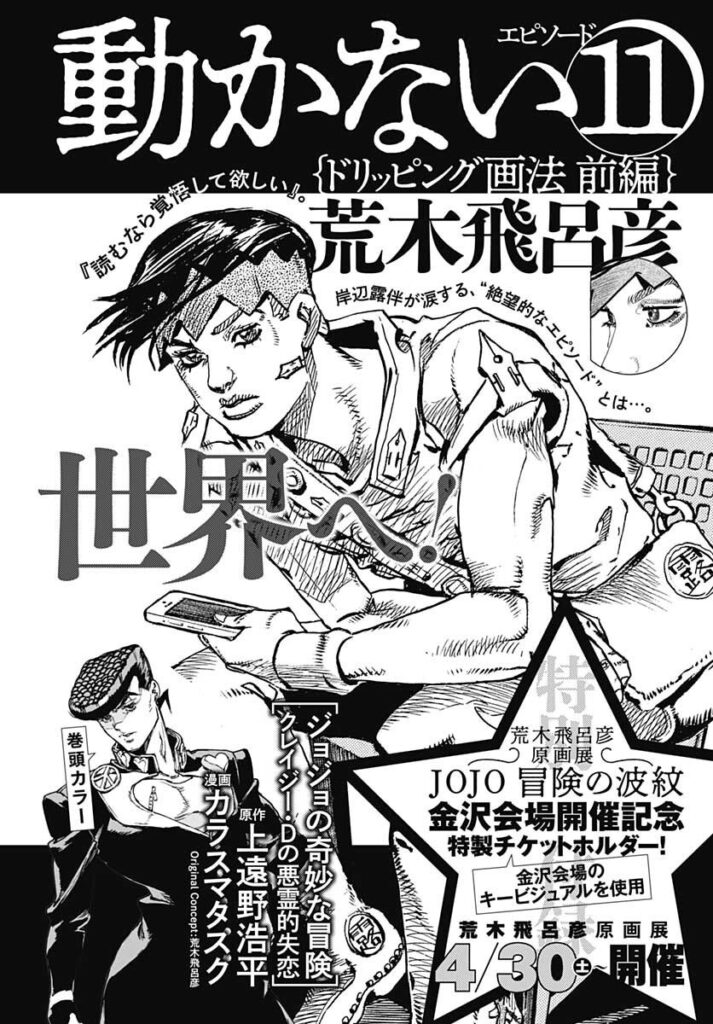 The May 2022 issue of Ultra Jump containing the chapter releases on April 19, 2022. It will be featured on the front cover of the issue. The other currently ongoing spin-off, Crazy Diamond's Demonic Heartbreak, will also have its first few pages colored in that issue.
Episode 10 of the Thus Spoke Kishibe Rohan series, Hot Summer Martha, released today in JOJO magazine.
About Thus Spoke Kishibe Rohan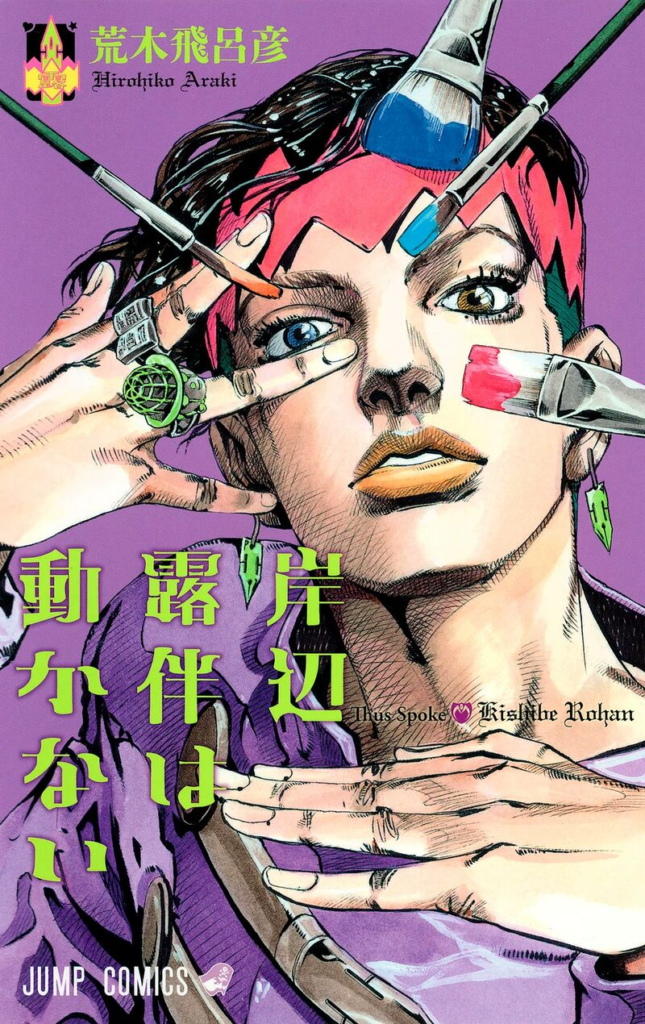 Thus Spoke Kishibe Rohan is a spin-off of JoJo's Bizarre Adventure. It is an ongoing series of one-shots featuring the titular character, Rohan Kishibe, from Diamond is Unbreakable. Rohan serves as the narrator and/or the protagonist depending on the story. These one-shots are intermittently published in various magazines such as Weekly Shonen Jump or Jump Square.
The series has spawned an OVA adaptation, a collection of short stories, and a live action TV drama adaptation. Including Episode 11, the series has 11 chapters. VIZ is releasing two volumes of the series in English later this year.