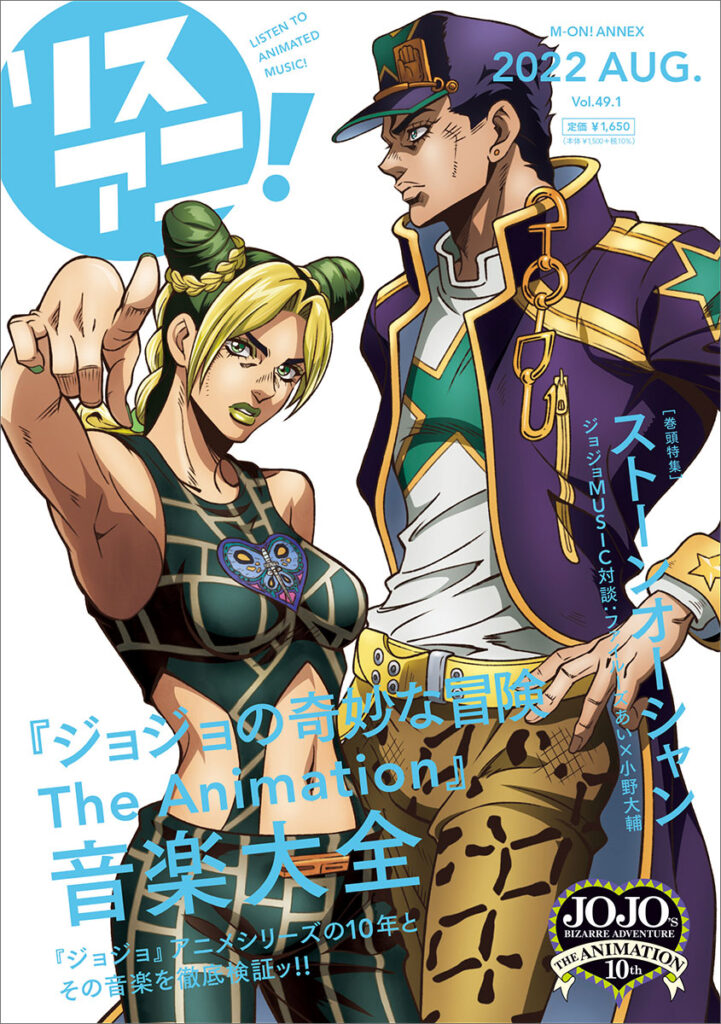 The next issue of LisAni!'s special "Music Collection" series is dedicated to the JoJo's Bizarre Adventure animation, packed with interviews and behind the scenes details. The cover features a newly drawn illustration of Jotaro Kujo and Jolyne Cujoh from the JoJo's Bizarre Adventure: Stone Ocean anime.
The special JoJo issue of LisAni! is Volume 49.1 of the magazine and will release on August 18, 2022.
The volume goes in-depth about the past ten years of the JoJo anime's music. There are a huge number of interviews with the singers of each opening theme song, the OST composers, the animation staff, and voice actors from the series including Fairouz Ai and Daisuke Ono.
The volume costs ¥1,650 (approximately $12 USD) and can currently be pre-ordered on Amazon.
Contents
Opening Feature: Interviews with the "Stone Ocean" Cast
Interviews with Each Part's Theme Song Singers
Theme Song & Background Music Composer Interviews
Kohei Tanaka
Toshiyuki Omori
Hayato Matsuo
Taku Iwasaki
Animation Staff Interviews
Junpei Mizusaki (Kamikaze Douga)
Sumimasa Morita (FIREWORKS)
Yoshikazu Iwanami
Takayuki Yamaguchi
Hiroyuki Omori (Warner Brothers)
Noriko Dohi (Warner Brothers)
The Cast of Each Anime Season! The Most Unforgettable "Heart-Pounding" Scene
Additionally the volume includes a review of each anime season's ending theme, a disc guide, broadcast data, and a chronology of the anime's 10th anniversary.
Limited Bonuses
Purchasing the volume at certain stores in Japan includes various limited bonuses.
Bookmark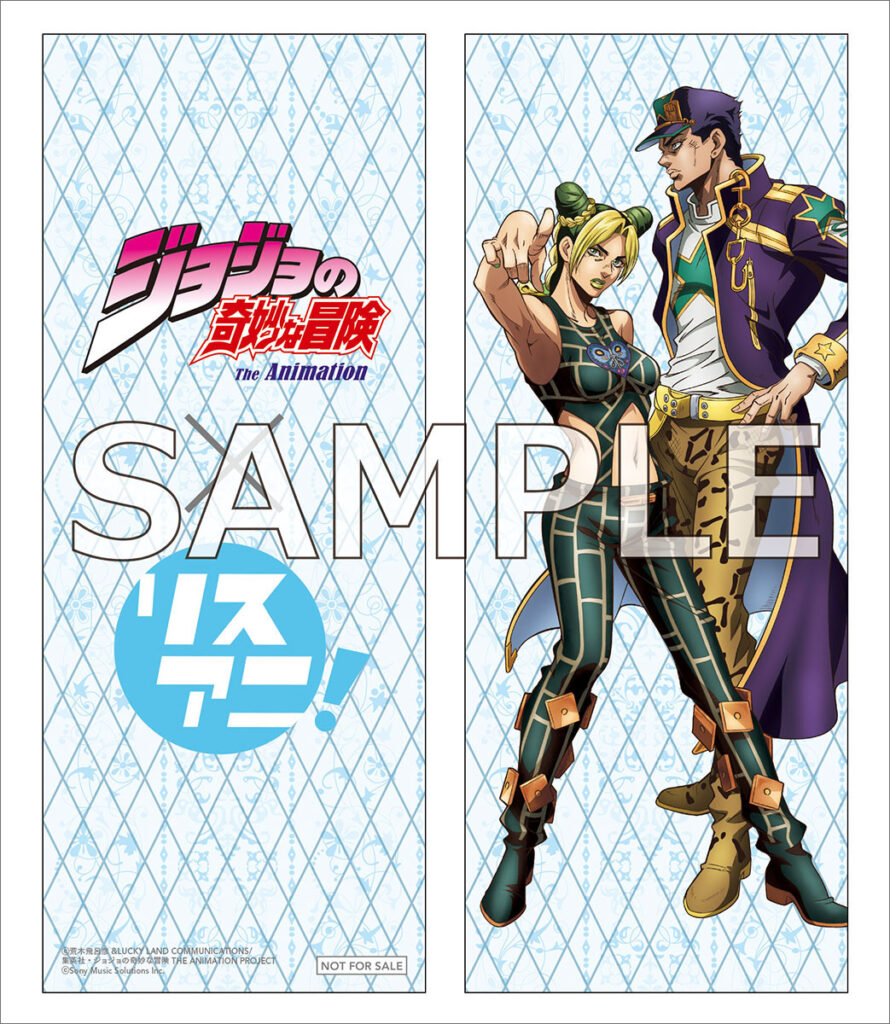 Availability: HMV, Kinokuniya Bookstore, Kumazawa Bookstore, Gamers, Seven Net Shopping, Tower Records, Tsutaya Bookstore, Maruzen & Junkudo Bookstore, Miyawaki Shoten, Miraiya Bookstore, Yodobashi.com, Rakuten Books
Mega Jacket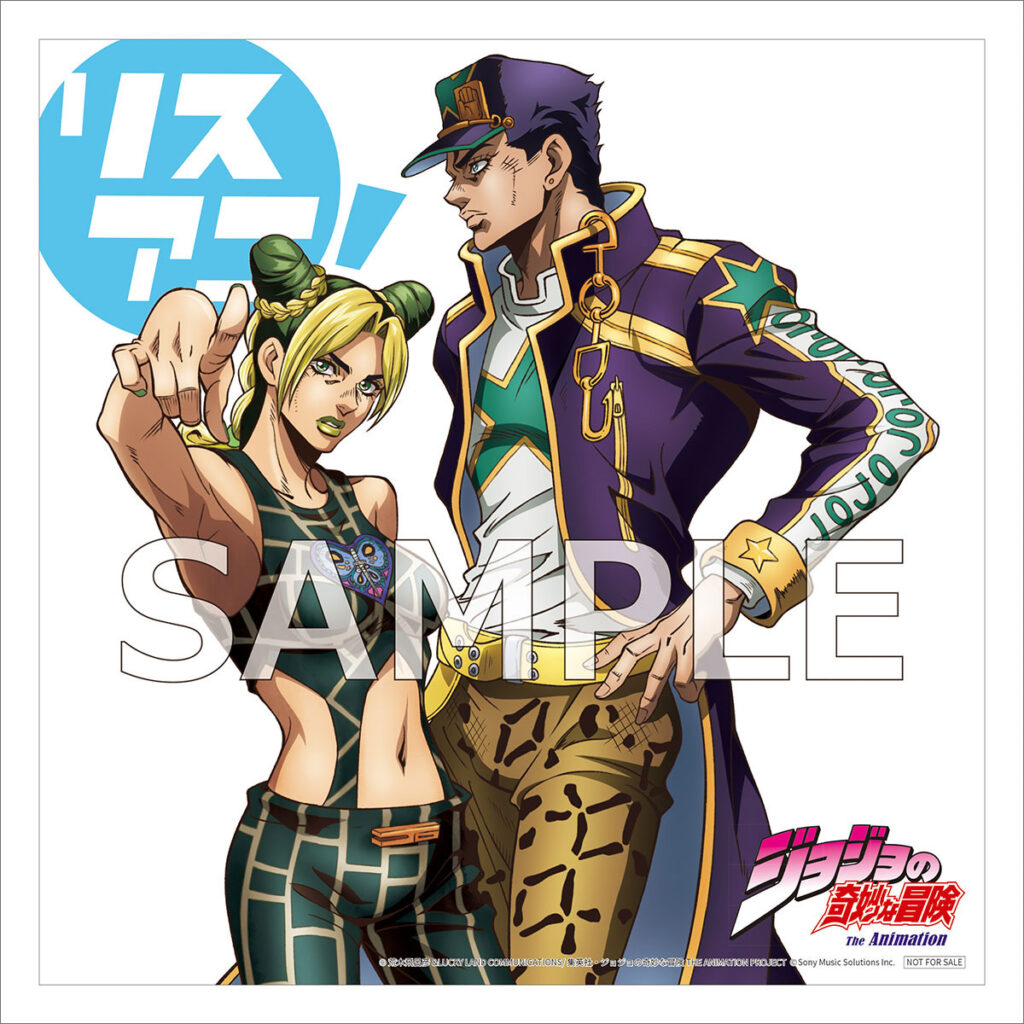 Availability: Amazon.co.jp
Clear File (A4 Size)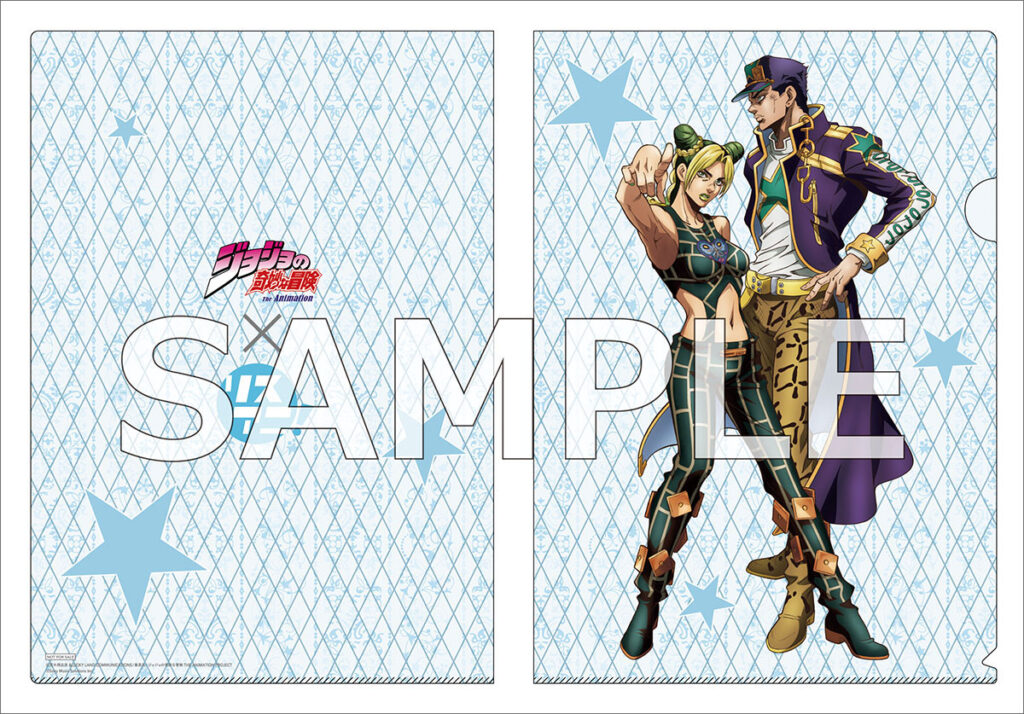 Availability: Animate
[Source:
LisAni!
]
About LisAni!
LisAni! is a quarterly magazine that specializes in anime songs. It is published by M-ON Entertainment, which is a division of Sony Music. Its first volume released on April 24, 2010. Each volume features interviews with people involved with anime songs, such as composers, singers, lyricists, producers, and voice actors.