On July 14, 2022, XFLAG posted an update on their collaboration between the anime JoJo's Bizarre Adventure: Stone Ocean and their mobile game Monster Strike which will begin on Friday, July 15, 2022.
Monster Strike is a mobile game where players must collect and enhance monsters/characters to place them in battles. The game was first launched in 2013 for iOS and Android and features puzzle gameplay and online multiplayer. The game is known for releasing crossover content with famous franchises, including Final Fantasy and Star Wars. This year they previously announced collaborations with the anime series Spy x Family, Detective Conan, and Demon Slayer.
In August 2017, Monster Strike shut down the servers for the English version of their game. Players in Japan will be able to acquire the Stone Ocean character until August 2, 2022.
New "Whitesnake" Super Ultimate Quest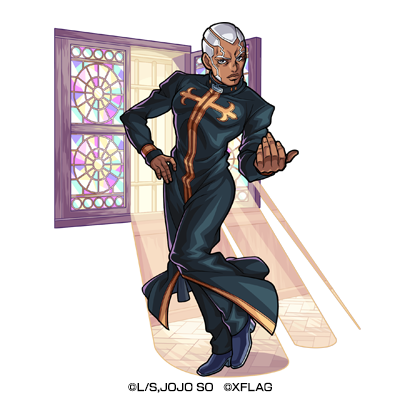 The update includes the addition of a new "Whitesnake" quest against the main antagonist of Part 6, Enrico Pucci. This quest will be available from July 17, 2022 to August 2, 2022.
| Character | Rarity | Affinity |
| --- | --- | --- |
| Enrico Pucci | ★5 | Dark |
| Prison Chaplain, Enrico Pucci | ★6 (After Transcension) | Dark |
New "Stone Free" Guardian Beast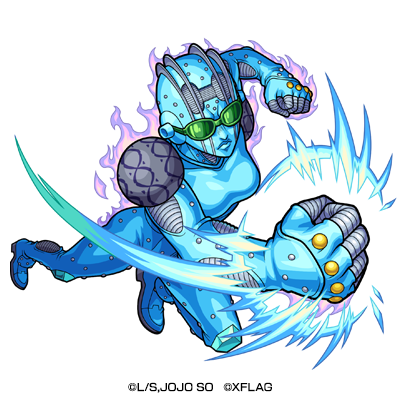 By clearing the "Foo Fighters" collaboration quest on the highest difficulty, you can obtain Jolyne's Stand, Stone Free as a guardian beast. This will also only be available from July 17, 2022 to August 2, 2022.
New "G.D. St. Prison" Missions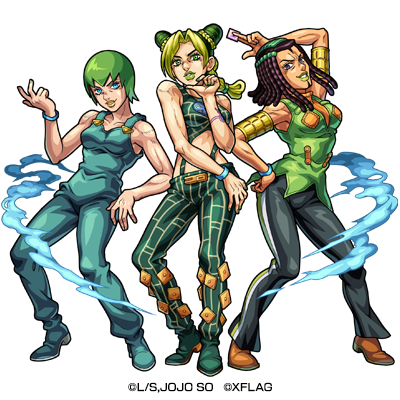 You can earn Dollars by completing quests during the collaboration. These can be used to unlock "G.D. St. Prison Missions" and redeem unique items from the G.D. Store. Dollars can only be acquired and used from July 15, 2022 to August 4, 2022.
Completing these missions rewards you with the character Female Prisoner Trio, Jolyne, Ermes & F.F., as well as unlocking several stamps including Emporio, Gwess, Pi-chan, Charlotte, and Pucci. Completing all the missions rewards you with the Jolyne's Butterfly medal.
| Character | Rarity | Affinity |
| --- | --- | --- |
| Female Prisoner Trio, Jolyne, Ermes & F.F. | ★6 | Water |
Source: Monster Strike