On August 2, 2022, the original PlayStation 3 version of JoJo's Bizarre Adventure: All-Star Battle and all its DLC were removed from the PlayStation Store in both Japan and North America, subsequently terminating its online functionality.
We are sorry to hear that you have encounter this issue where your Game does not recognize downloadable contents the reason why you were unable to play online.


In line with this, since the support for the PS3 version has already stopped as well as the PSN store has removed this, there is no way to download this anymore as this was only available before in the PSN store. We hope for your kind understanding on this matter.

Bandai Namco Entertainment America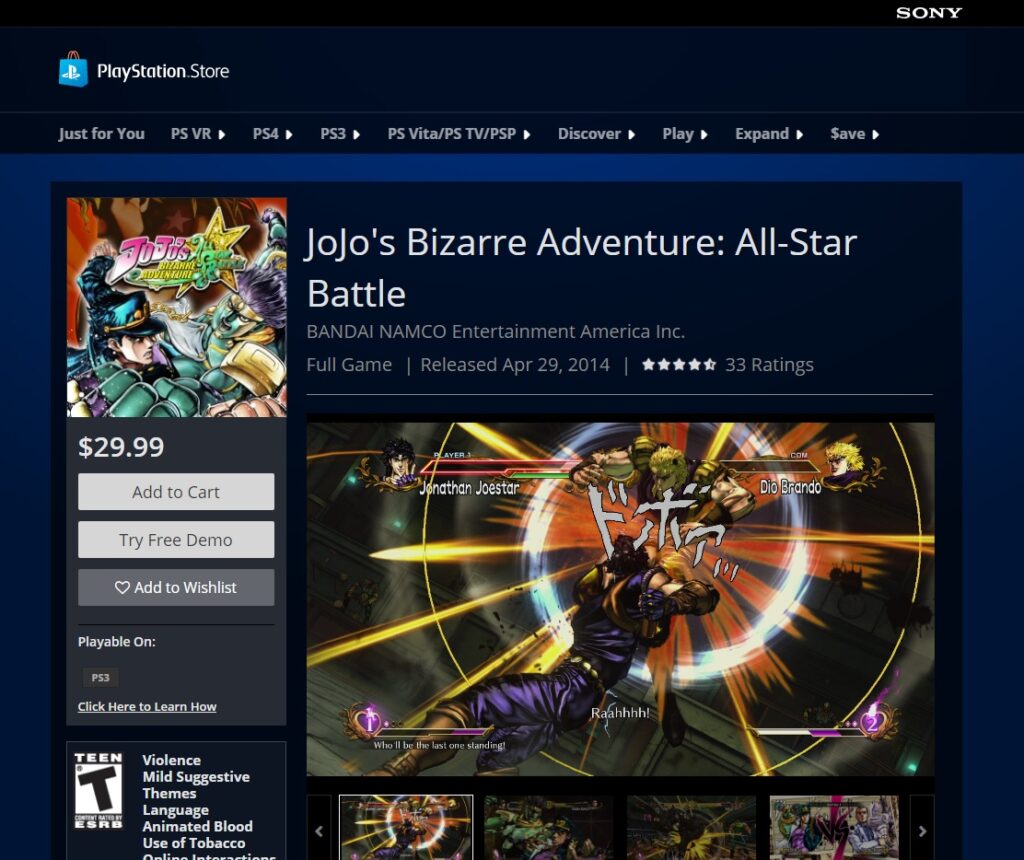 With Bandai Namco shutting down the servers for the game, players will no longer be able to:
Purchase All-Star Battle digitally from the PlayStation Store.
Purchase Downloadable Content from the PlayStation Store, including its 9 additional DLC characters.
Access the Online Versus Mode in-game to play online via PSN.
Access the Campaign Mode in-game to unlock costumes.
The termination of the game was likely done to coincide with the release of JoJo's Bizarre Adventure: All-Star Battle R, which releases next month for PC and newer generation consoles. Many people suspected this would happen, as the game had previously been removed from the European PlayStation Store in 2018, with no sign of ever returning.
Source: All-Star Battle Discord