The DVD and Blu-ray of the Thus Spoke Kishibe Rohan live action TV drama's first season included a special Kyoka Izumi "Heaven's Door" book as a limited edition bonus. It released on October 22, 2021 in Japan.
The booklet is six pages with unique photos of Kyoka, played by Marie Iitoyo. It covers Kyoka's life from 1996 until October 2020, which is when the Millionaire Village episode of the TV drama takes place.
About Kyoka Izumi
Kyoka Izumi is the editor of Rohan Kishibe, a manga artist working for Shueisha's Weekly Shonen Jump magazine (Shumeisha's Shonen Jumbo in the TV drama). Before the live action adaptation, she had only been featured in the manga's Millionaire Village episode and not much was known about her.
However, the TV drama has included her in every episode and expanded her personality and history. This booklet goes even further by including an entire timeline of her life, with details about her parents, boyfriends, and pet dog Maron. Since then, Hirohiko Araki has also included her in the last two Thus Spoke Kishibe Rohan manga chapters, Hot Summer Martha, and Drip Painting Style. Additionally, she is featured in the short story Golden Melody written by Ballad Kitaguni, which includes Rohan and Kyoka's first meeting.
Heaven's Door Book
Front Cover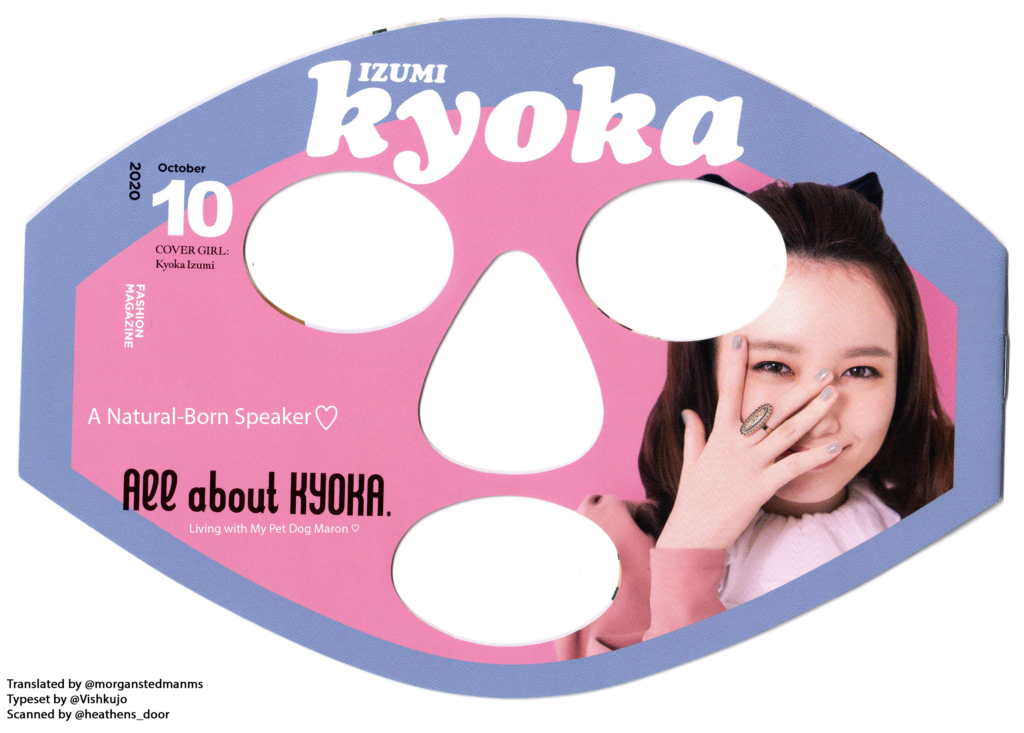 Page 1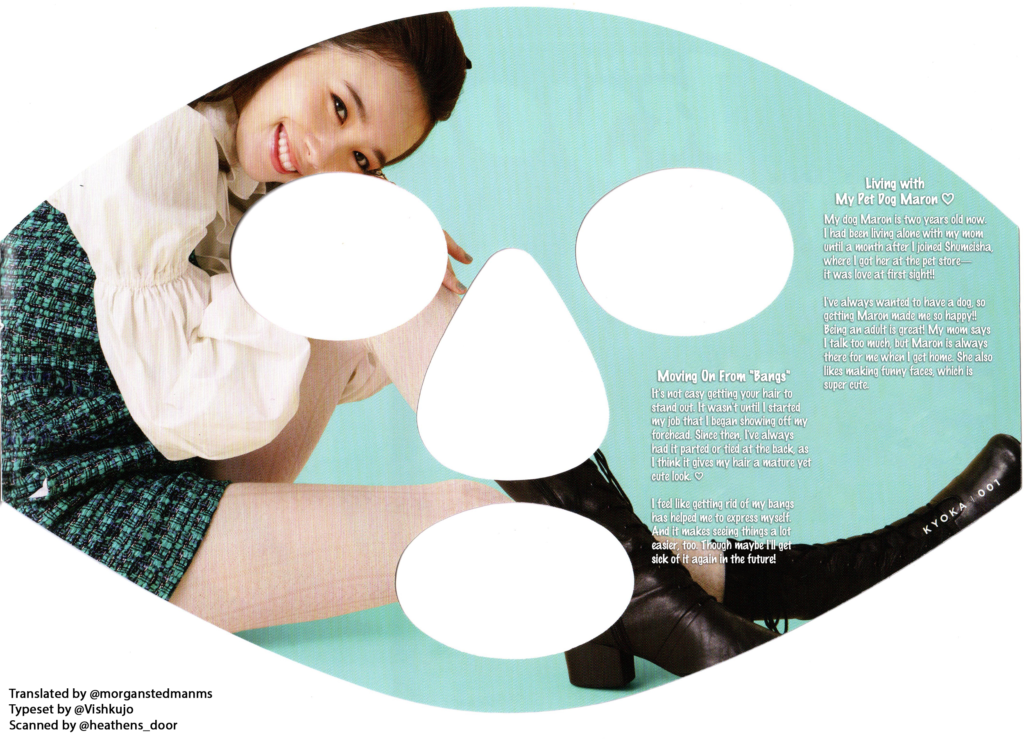 Page 2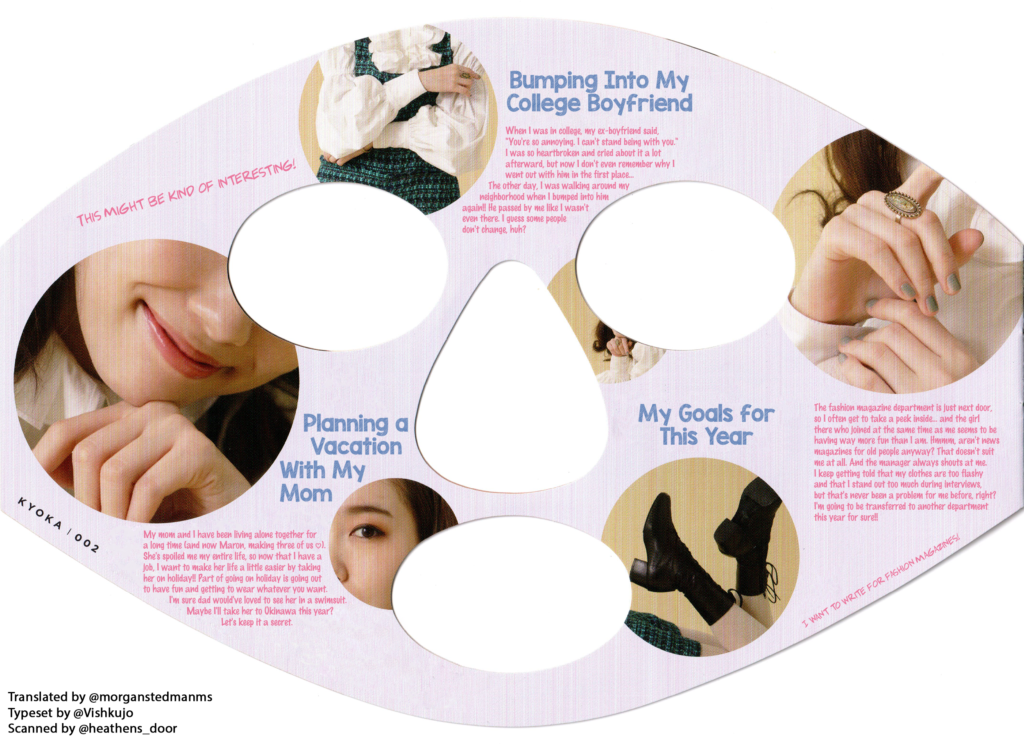 Page 3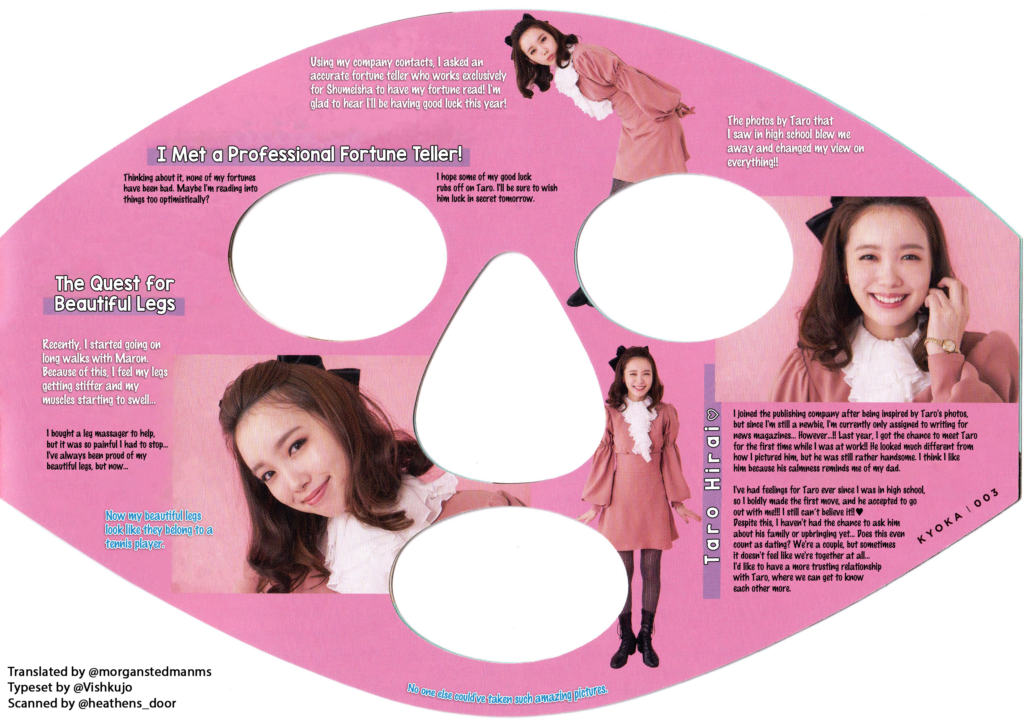 Page 4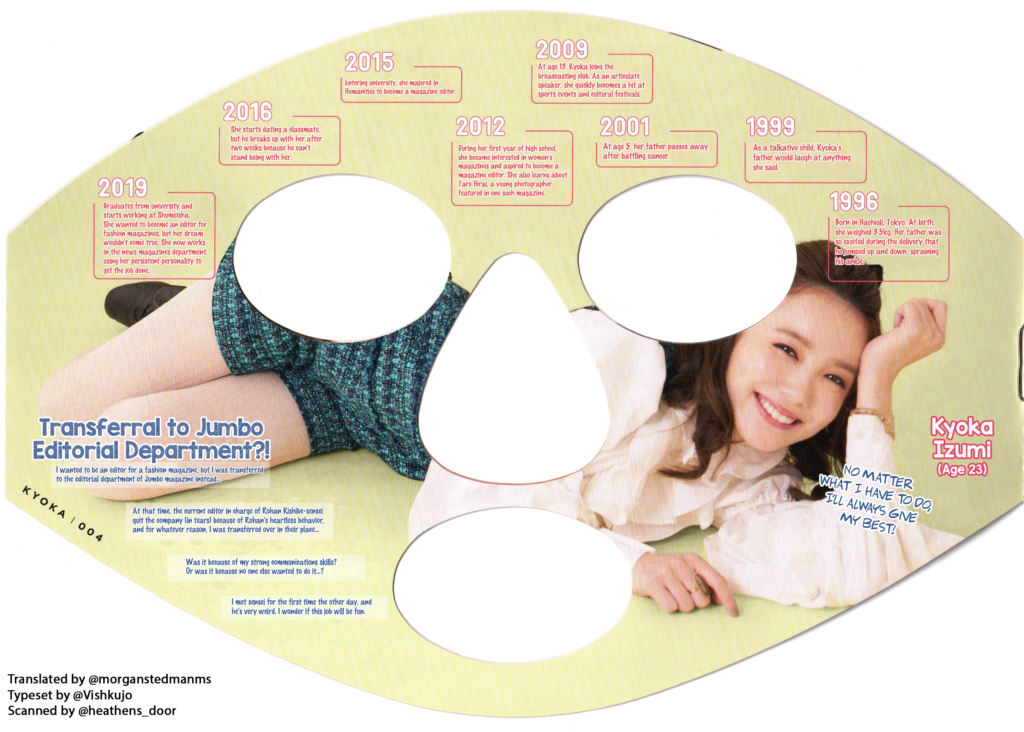 Page 5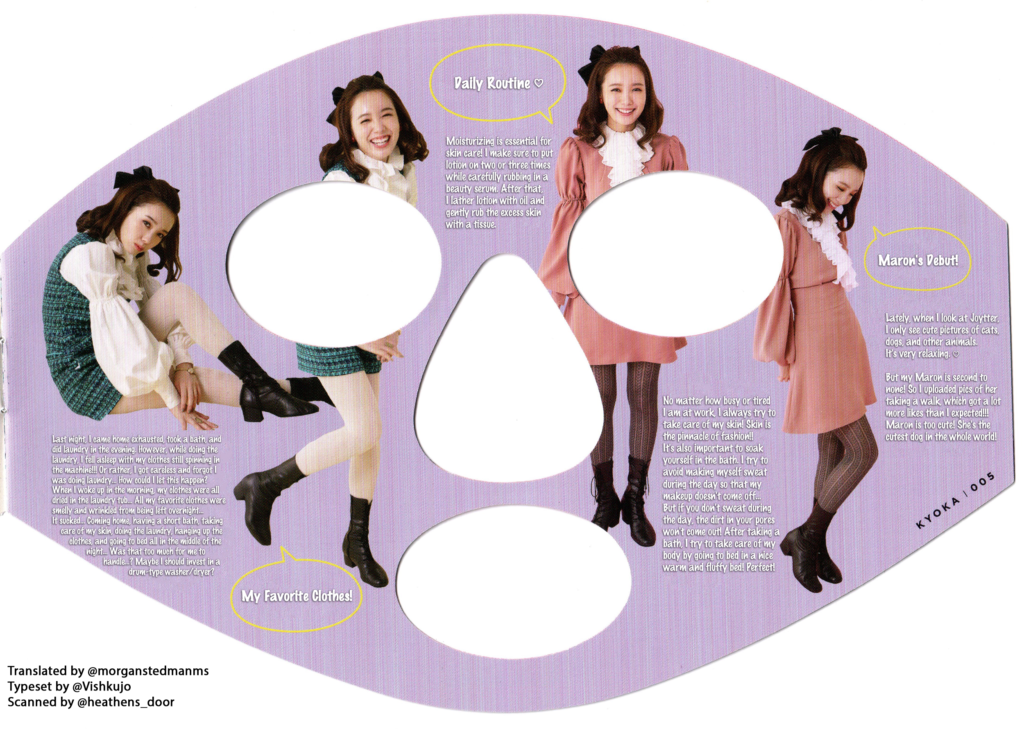 Page 6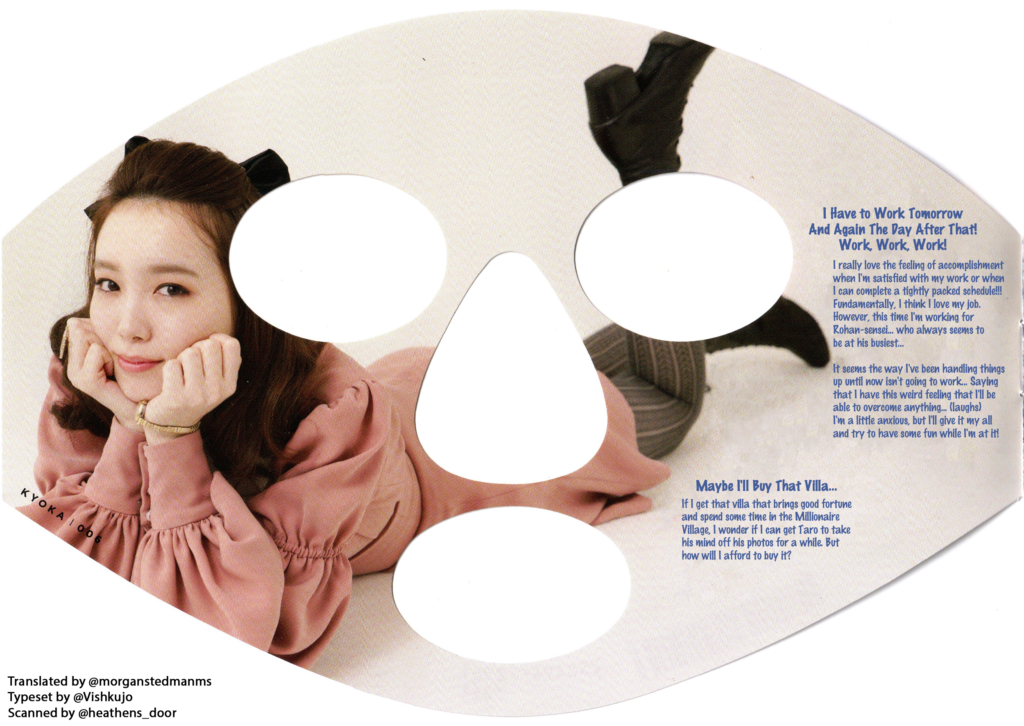 Back Cover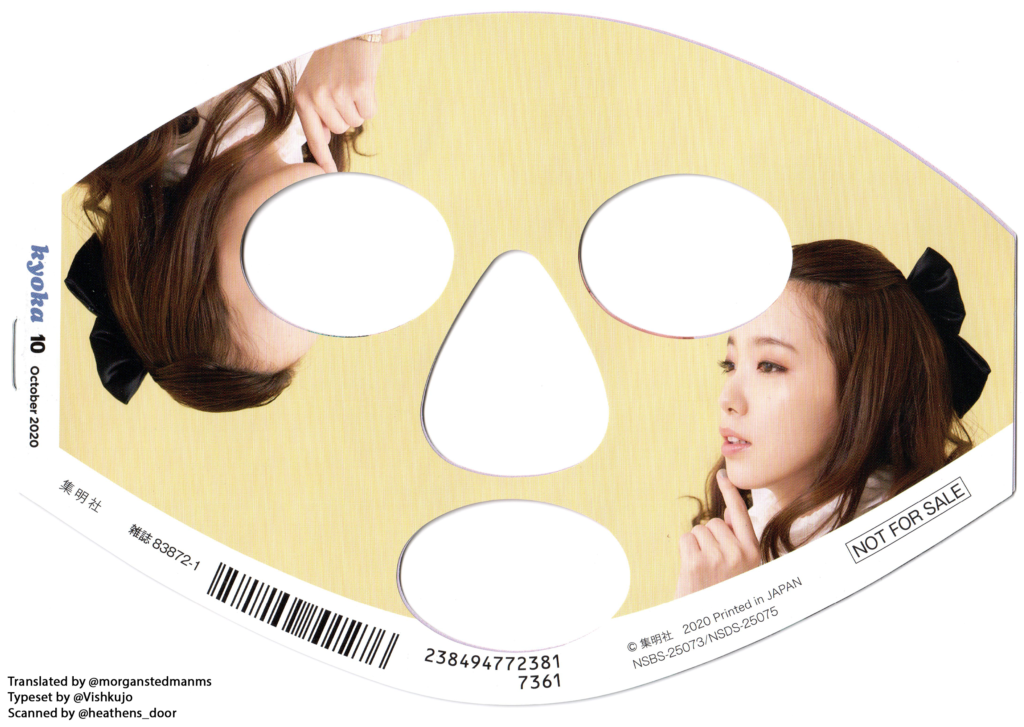 Special thanks to Morgan for translating and Heathen's Door for scanning. Typeset by Vish.
About Thus Spoke Kishibe Rohan
Thus Spoke Kishibe Rohan is a spin-off of JoJo's Bizarre Adventure. It is an ongoing series of one-shots featuring the titular character, Rohan Kishibe, from Diamond is Unbreakable. Rohan serves as the narrator and/or the protagonist depending on the story. These one-shots are intermittently published in various magazines such as Weekly Shonen Jump or Jump Square.
The series has spawned an OVA adaptation, a collection of short stories, and a live action TV drama adaptation that airs on NHK. The TV drama currently has two seasons, with six episodes in total. The first season is available to watch on Amazon Prime in certain countries.