Sony is collaborating with the JoJo's Bizarre Adventure series to launch the first character-themed smartwatches for the franchise. A teaser site was opened today, on September 20, 2022.
The watches are specifically based on Stone Ocean, the sixth part of the series which the anime is currently adapting. The models of the watches are "Sony wena 3".
Based on the teaser image, the watches will be based on Jolyne Cujoh, Jotaro Kujo, and Enrico Pucci. Jolyne's butterfly motif, Jotaro's palm symbol, and Pucci's Whitesnake DISCs are all displayed. The background of the image has several prime numbers due to Pucci's habit of counting them. The official Twitter announcement posted by @wena_japan also quotes Pucci by saying "Calm down… Count prime numbers to keep your composure…"
Sony has not announced the official release date and prices yet. Here's hoping that the Jotaro watch will allow you to stop time.
Source: Sony wena Official Website
About JoJo's Bizarre Adventure: Stone Ocean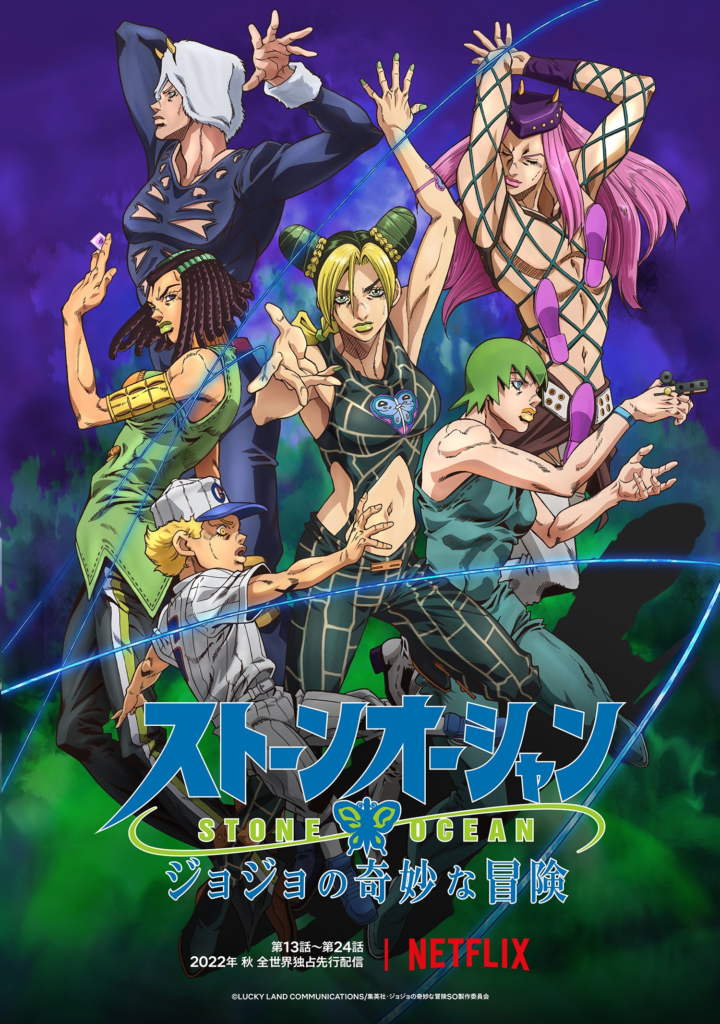 JoJo's Bizarre Adventure: Stone Ocean is the fifth season of the animated adaptation of Hirohiko Araki's JoJo's Bizarre Adventure manga. It adapts the sixth part of the series. Stone Ocean takes place in 2011, Florida. After being framed for murder, Jolyne Cujoh, daughter of Jotaro, is sentenced to a maximum security prison. She is targeted by DIO's followers and other Stand users but makes new allies during her time there.
The first 12 episodes released on December 1, 2021. Episodes 13-24 released on September 1, 2022. There will be 38 episodes in total.