The official JOJO magazine Twitter account announced today that JOJO magazine's second issue, "JOJO magazine 2022 Winter", will be releasing on December 19 this year.
In addition, Shueisha has listed a page for the second volume of Crazy Diamond's Demonic Heartbreak, which also releases on December 19. It will cost 528 yen. The page count is currently unknown but it will likely include chapters 6 to 10.
Lastly, Shueisha has also listed a page for "JOJO's Bizarre Quizzes 500" (ジョジョの奇妙な問題集), which releases on December 19 as well. It will cost 990 yen. It will be similar to the One Piece quiz books, having 500 questions to test the knowledge of JoJo fans.
The details and covers of all three books are currently unknown. More information will be revealed in the future.
Source: @JOJO_magazine, Shueisha
About JOJO magazine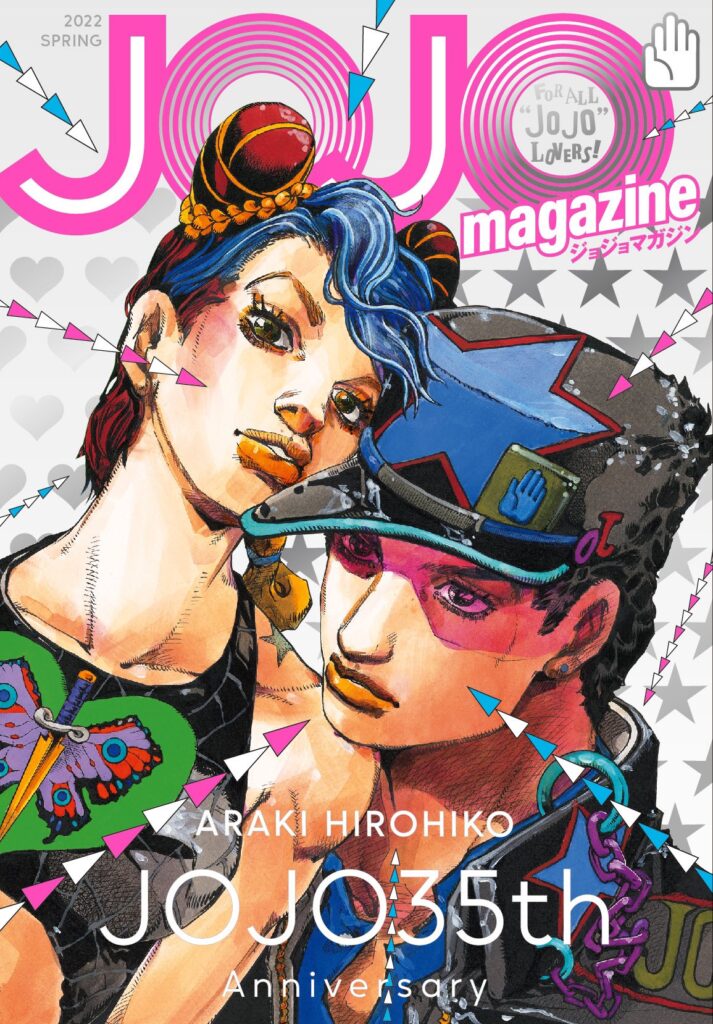 The first issue was published in Spring on March 19, 2022. This issue primarily featured a new Thus Spoke Kishibe Rohan one-shot by Araki, two short stories by Otsuichi and Junjo Shindo, and several interviews with cast and staff members related to the series.
About Crazy Diamond's Demonic Heartbreak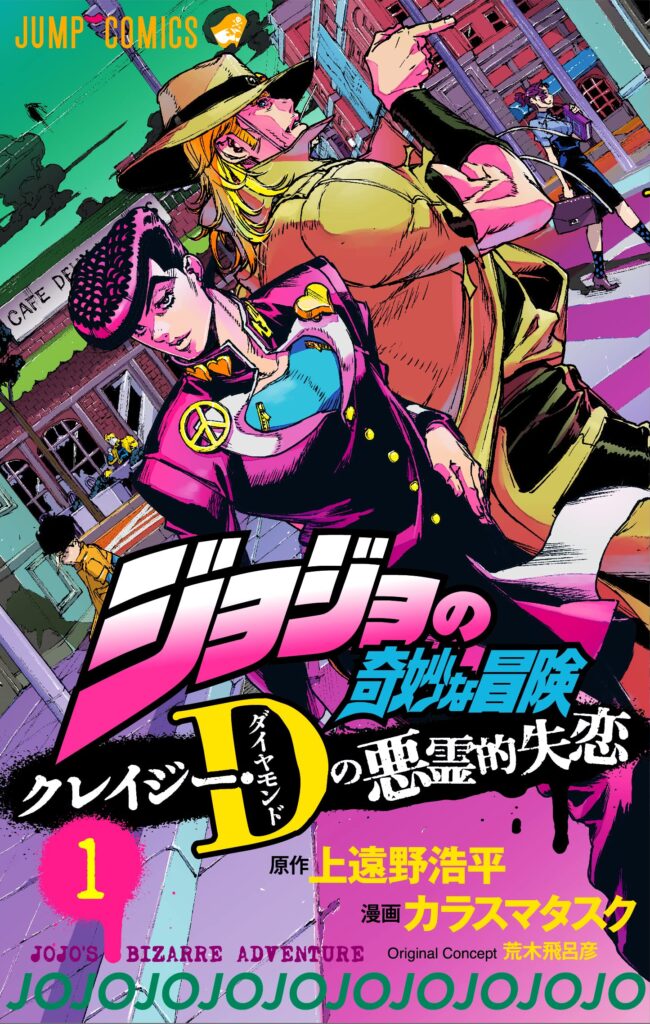 CDDH is a spin-off manga of JoJo's Bizarre Adventure, written by Kouhei Kadono and illustrated by Tasuku Karasuma. It takes place one month prior to Part 4 and stars Hol Horse and Josuke Higashikata. The first volume released on June 17, 2022.