Medicos Entertainment announced today that they will be exhibiting a booth at Jump Festa 2023. Products from JoJo's Bizarre Adventure: Stone Ocean, My Hero Academia, Gintama, and Haikyu!! will be featured in the booth.
New merchandise will be sold here in advance before they release in stores and special offers will be distributed. Several newly-drawn goods will also be available.
Jump Festa 2023 will be held at Makuhari Messe in Chiba Prefecture on December 17 and December 18, 2022. The Medicos Entertainment booth will be at Exhibition Hall 6.
Medicos may reveal more details about their booth later. Medicos announced several JoJo products this year at WonderFest 2022 Summer, including new Super Action Statue figurines of Keicho Nijimura, Ringo Roadagain, and Wekapipo.
Source: Medicos
About Jump Festa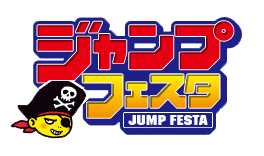 Jump Festa is an annual exposition in Japan that celebrates various manga and anime from Shueisha's Jump magazines (Weekly Shonen Jump, Jump Square, V Jump, Saikyo Jump, and Shonen Jump+). It began in 1999 and is always held for two days in December.
Last year's Jump Festa sold a Tohth bag, an Iggy stuffed animal, a Jolyne T-shirt, and a Toru T-shirt at their goods store.