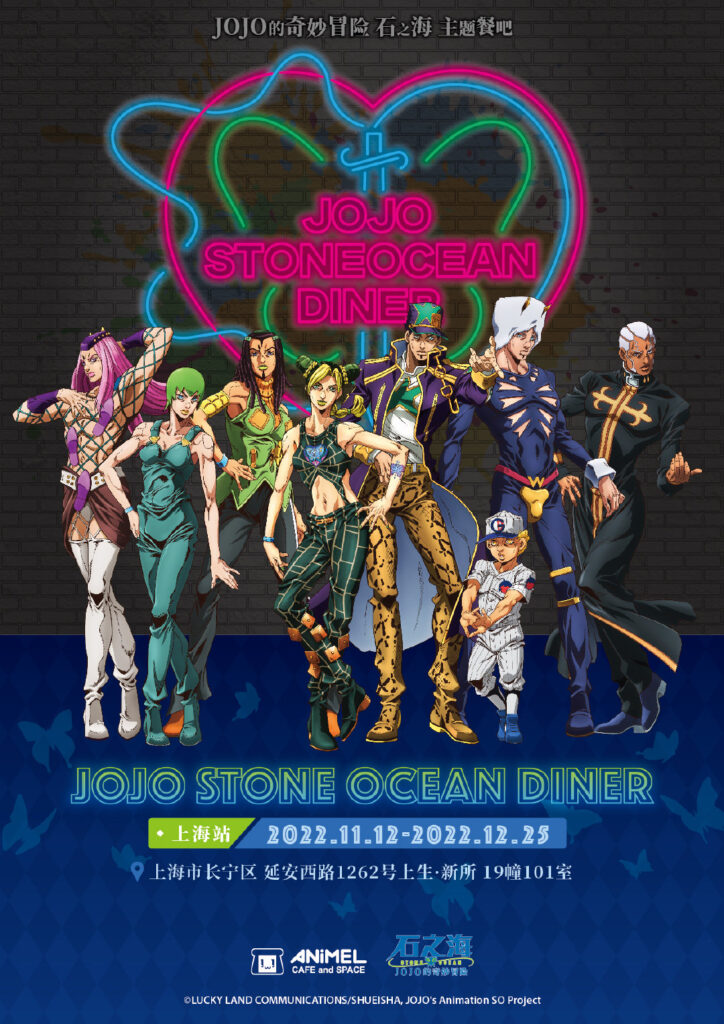 A diner based on JoJo's Bizarre Adventure: Stone Ocean is opening in Shanghai, China, on November 12, 2022. It will be available until December 25.
JoJo Portal posted the details on November 1, announcing that customers can start booking reservations as of today, November 4.
The menu consists of various items decorated in different styles to resemble Stone Ocean characters. For example, there is pasta, omelettes, rice, soup, cakes, and special drinks.
There will also be several merchandise available for sale including badges, magnets, acrylic stands, sticky notes, key chains, cushions, T-shirts, posters and more.
Gallery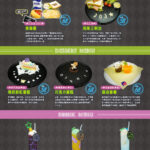 The location of the diner is at 上海市延安西路1262号 上生·新所 19幢101室 (Room 101, Building 19, Shangsheng Xinsuo, No. 1262 West Yan'an Road, Shanghai).
Source: JoJo Portal