The official JOJO magazine Twitter account has revealed the cover design for the magazine's Winter 2022 issue, releasing on December 19. Like the Spring 2022 issue, this release features brand new art by the creator of JoJo's Bizarre Adventure, Hirohiko Araki.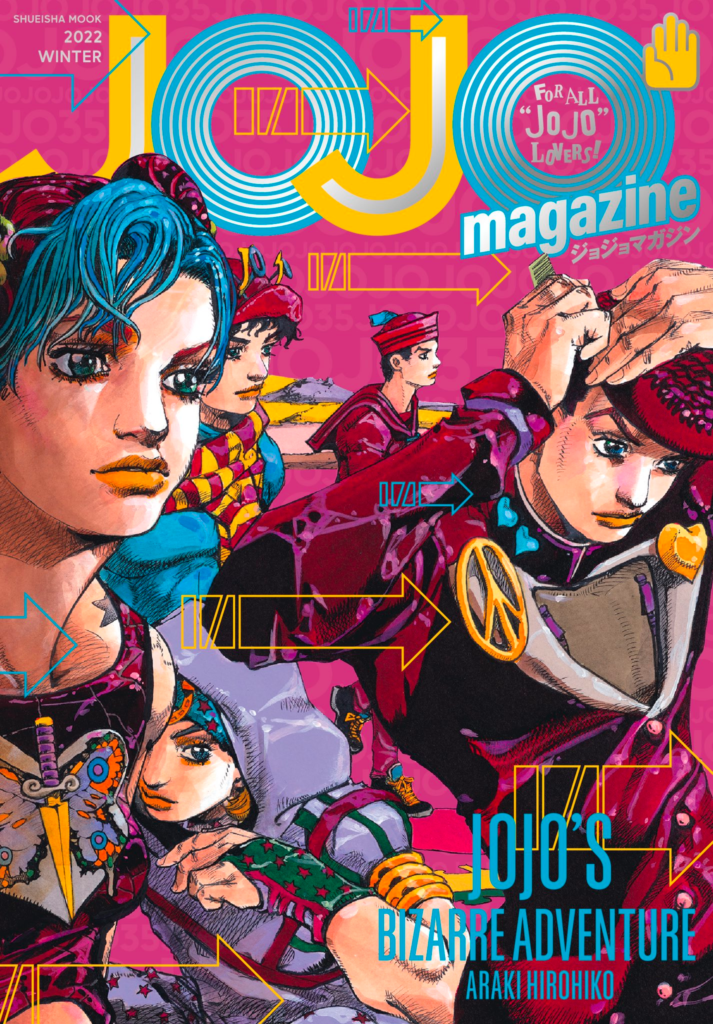 The cover has a hot pink and red theme, featuring Jonathan Joestar, both Josuke Higashikatas, Jolyne Cujoh, and Johnny Joestar looking toward the right. It has nine arrows overlaid on it, also pointing toward the right.
According to the JoJo Portal website, the first issue was well-received, allowing them to publish this second issue. The official website and Twitter account will announce its contents at a later date.
Sources: @JOJO_magazine, JoJo Portal
About JOJO magazine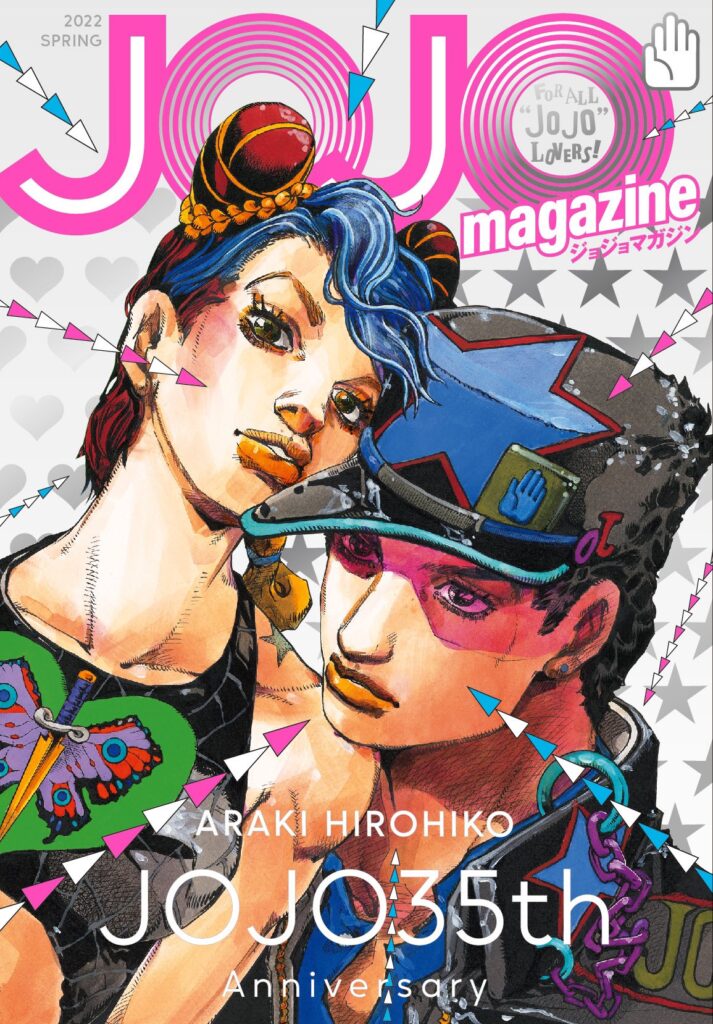 Shueisha published the first issue in Spring on March 19, 2022. This issue primarily featured a new Thus Spoke Kishibe Rohan one-shot by Araki, two short stories by Otsuichi and Junjo Shindo, and several interviews with cast and staff members related to the series. It also had information on the anime, manga, and live action Thus Spoke Kishibe Rohan drama.