JoJo Portal has posted the cover art of JoJo's Bizarre Adventure: Stone Ocean's first Blu-ray box set. Additionally, they have posted photos of the bonuses that will be included in all three box sets.
The first box set has two discs with 12 episodes in total and releases this month. There will be two more box sets to cover the rest of the season releasing on February 24 and May 31, 2023. The third box set has 14 episodes rather than 12.
Stone Ocean Blu-ray Box Set 1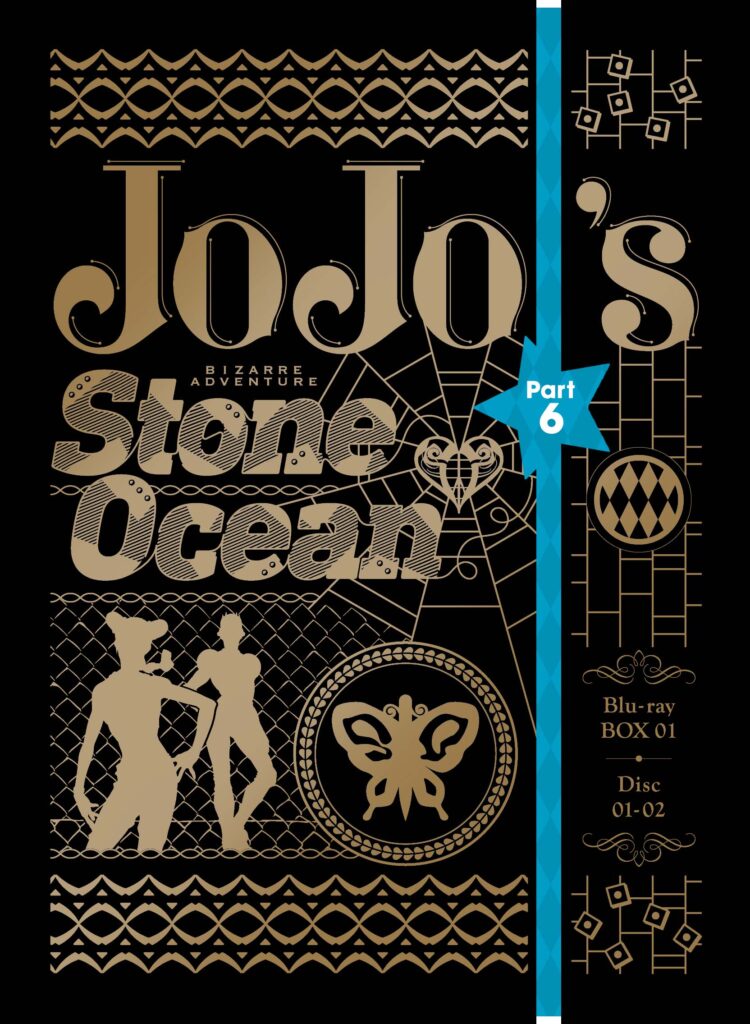 Release Date: Wednesday, November 30, 2022
Price: 27,500 yen (~$193 USD)
Enclosed Privilege: 2 Bonus CDs (Episodes 1-17 of ORAORAdio S)
Product Specifications:
Special case, Booklet
Video benefits: Creditless opening and ending
Audio benefits: Audio commentary including several episodes
Special audio: "Powerful! Gogogogogo 2.1ch DTS-HD Master Audio"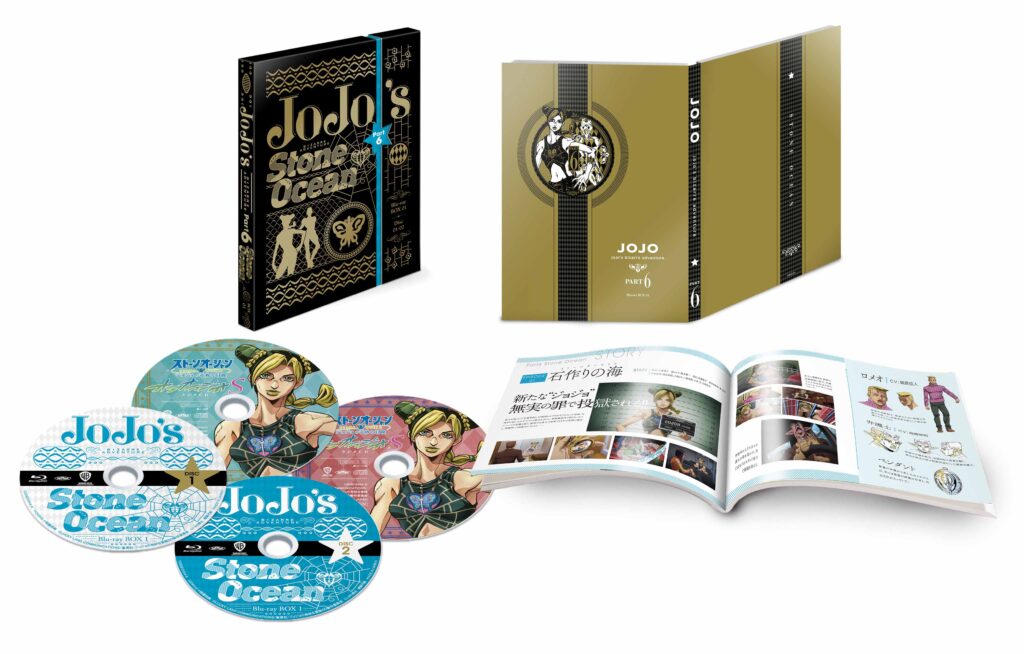 Store Benefits (All 3 Box Sets)
Animate
1. Bonus for purchasing all volumes: Storage box for all volumes and acrylic stands (with newly drawn anime illustrations)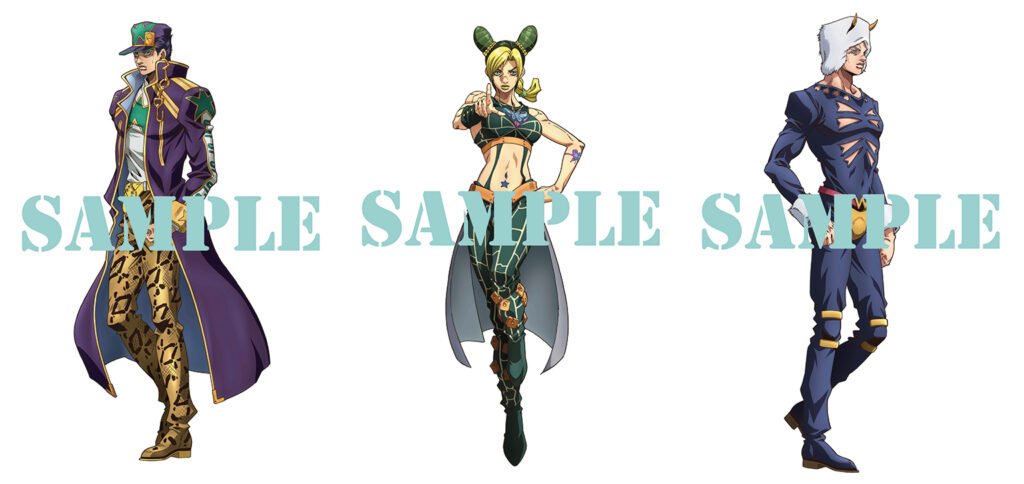 2. Volume 1 Early Pre-Order Bonus: A4 Clear File (with anime illustration)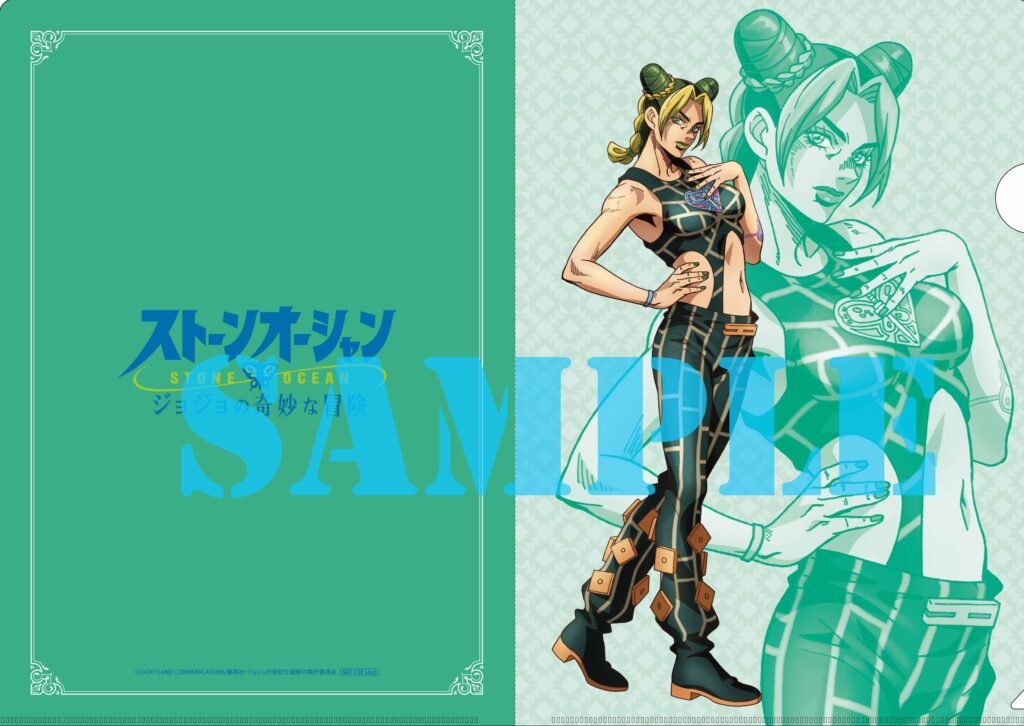 Pre-Order Deadline: October 2, 2022 (Complete)
3. Mail-Order Limited Bonus for Each Volume: Scene Bromide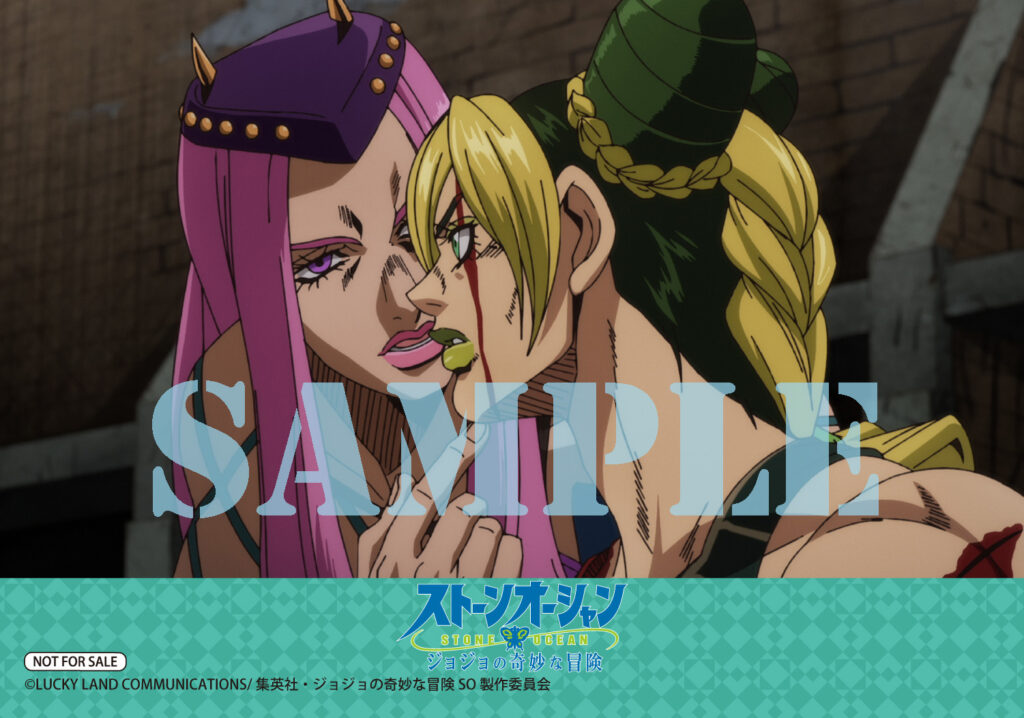 Amazon.co.jp
Bonus for purchasing each volume: Muffler Towel (20 x 110 cm)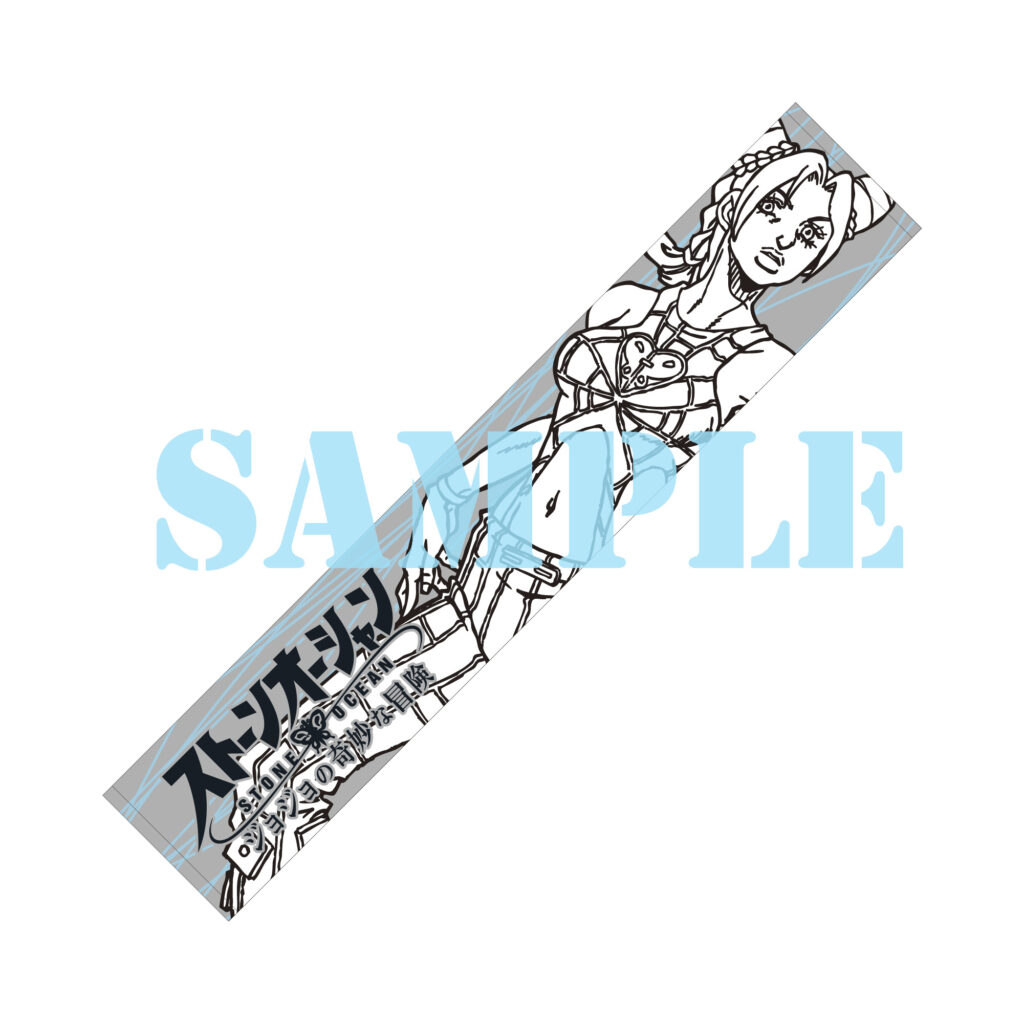 Rakuten
Bonus for purchasing each volume: Chara Fine Graph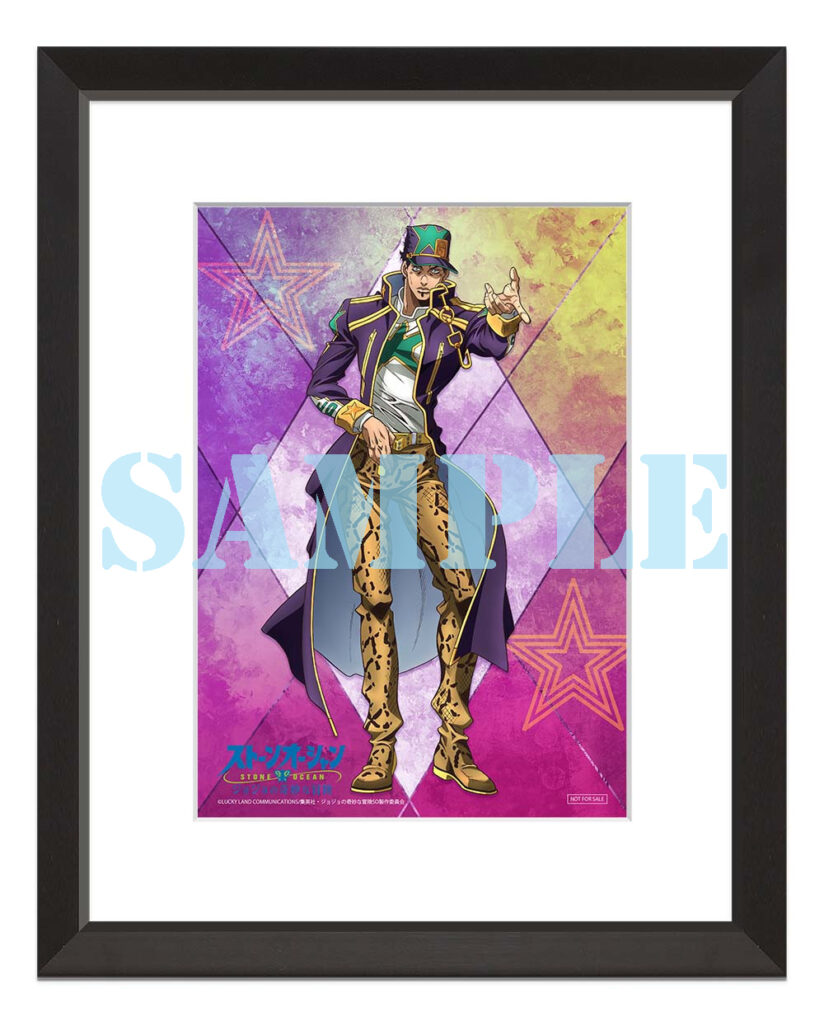 HMV
Bonus for purchasing each volume: Box for storing all volumes
WonderGOO/Shinseido
Bonus for purchasing each volume: Can Badge Set (44 mm)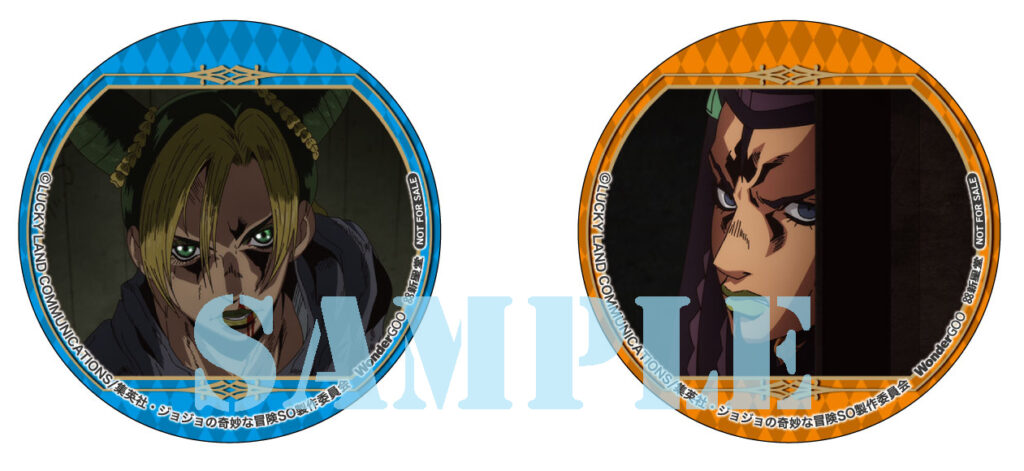 Source: JoJo Portal
About JoJo's Bizarre Adventure: Stone Ocean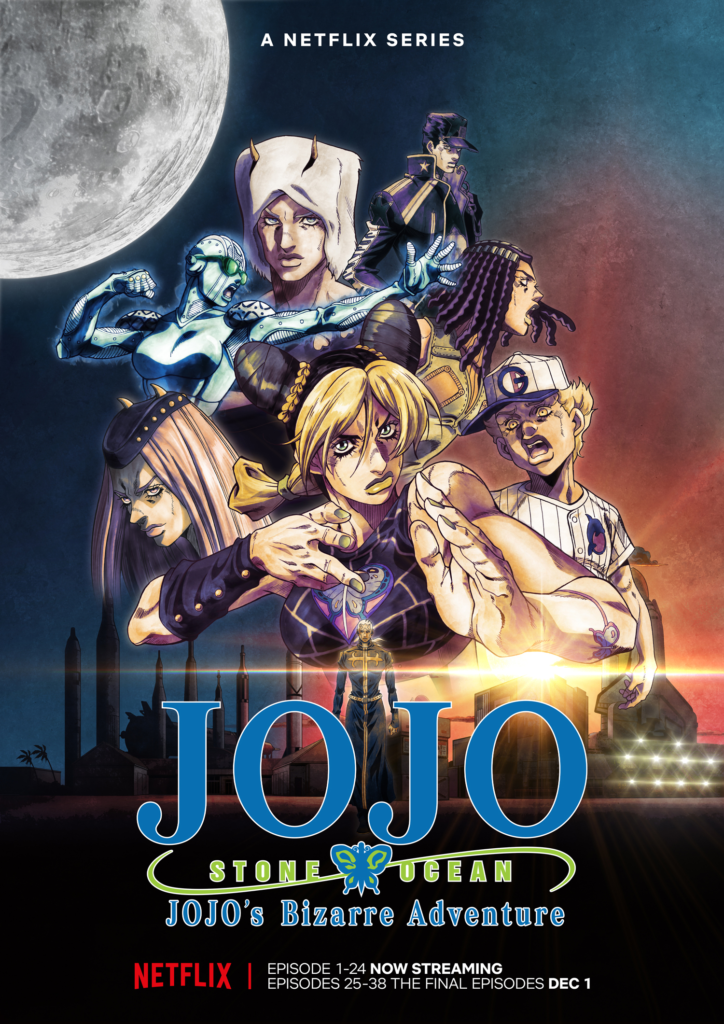 JoJo's Bizarre Adventure: Stone Ocean is the fifth season of the animated adaptation of Hirohiko Araki's JoJo's Bizarre Adventure manga. It adapts the sixth part of the series. Stone Ocean takes place in 2011, Florida. After being framed for murder, Jolyne Cujoh, daughter of Jotaro, is sentenced to a maximum security prison. She is targeted by DIO's followers and other Stand users but makes new allies during her time there.
The first 12 episodes released on December 1, 2021. Episodes 13-24 released on September 1, 2022. The final 14 episodes will release on December 1, 2022. There will be 38 episodes in total.