NHK premiered a five minute long trailer on December 10 for the live action Thus Spoke Kishibe Rohan TV drama's upcoming two episodes. The drama stars Issey Takahashi as Rohan Kishibe. The new episodes will be airing on December 26 and 27, 2022.
The end of the trailer features a short Q&A with Issey Takahashi and his co-star, Marie Iitoyo, who plays Kyoka Izumi. A day ago, NHK posted several photos of the episodes and comments from the cast. They also announced an upcoming exhibition for the series.
Trailer
Thanks to @onkeikun for translating the trailer to English.
Episodes
Episode 7: Hot Summer Martha (ホットサマー・マーサ) releases on December 26, 2022 at 10:00 – 10:54 JST. The episode stars Kotone Furukawa as Eve. It is based on Hot Summer Martha, which released in JOJO magazine 2022 SPRING.
Episode 8: Rock-Paper-Scissors Kid (ジャンケン小僧) releases on December 27, 2022 at 10:00 – 10:54 JST. The episode stars Hinata Hiiragi as Ken Oyanagi. It is based on the "Rock-Paper-Scissors Kid Is Coming!" arc of Diamond is Unbreakable from JoJo's Bizarre Adventure.
About Thus Spoke Kishibe Rohan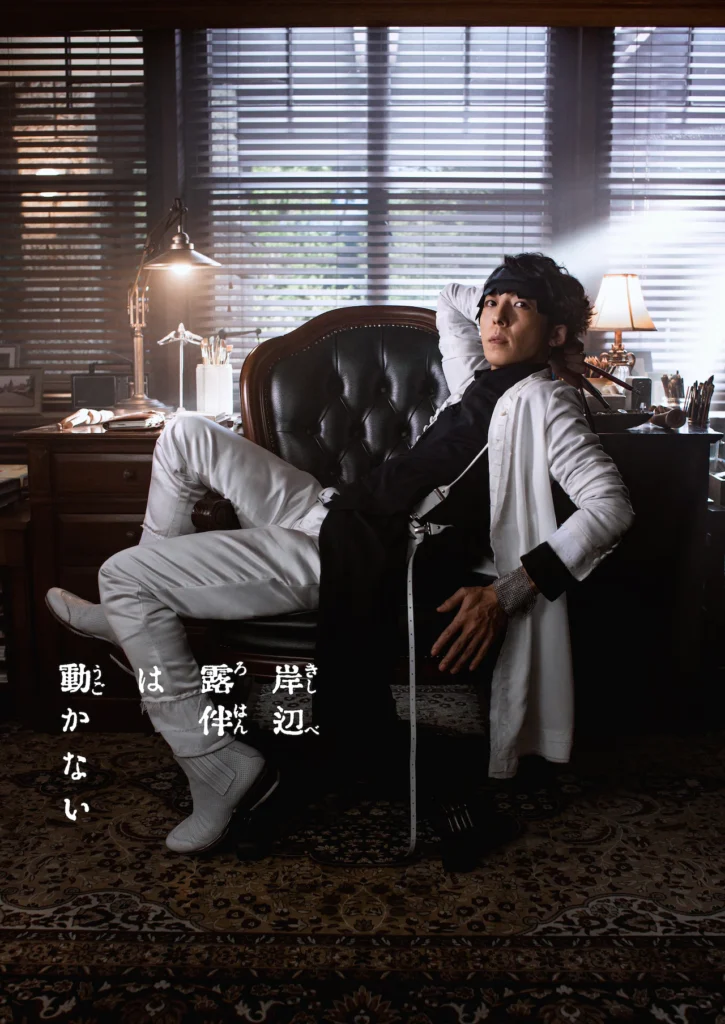 Thus Spoke Kishibe Rohan is a spin-off of JoJo's Bizarre Adventure. It is an ongoing series of one-shots featuring the titular character, Rohan Kishibe, from Diamond is Unbreakable. Rohan serves as the narrator and/or the protagonist depending on the story. These one-shots are intermittently published in various magazines such as Weekly Shonen Jump or Jump Square.
Using his special ability "Heaven's Door" that can read the history and secrets of whoever he chooses and write commands into them, Rohan experiences strange incidents and encounters mysterious phenomena.
The series has spawned an OVA adaptation, a collection of short stories, and a live action TV drama adaptation that airs on NHK. The TV drama currently has six episodes released. The first season is available to watch on Amazon Prime in certain countries.