Medicos Entertainment
has just posted new announcements for Wonder Festival 2023 Winter introducing their new
JoJo's Bizarre Adventure
releases and merchandise under development. This festival began today on Saturday, February 11, 2023, and ends tomorrow.
The eighth part of JoJo's Bizarre Adventure, JoJolion, is finally getting new figures after 10 years. The Josuke Higashikata and Soft & Wet Super Action Statue and Statue Legend figures were released in 2013. Medicos teased that more JoJolion figures would be coming soon in last year's Wonder Festival (2022 Winter).
New Reveals
Super Action Statue: Toru, Wonder of U, Fugo Ver. BLACK, Jolyne Cujoh Third (Crystal Variant)
The main villain of JoJolion, Toru, along with his Stand Wonder of U, will be receiving Super Action Statue figures.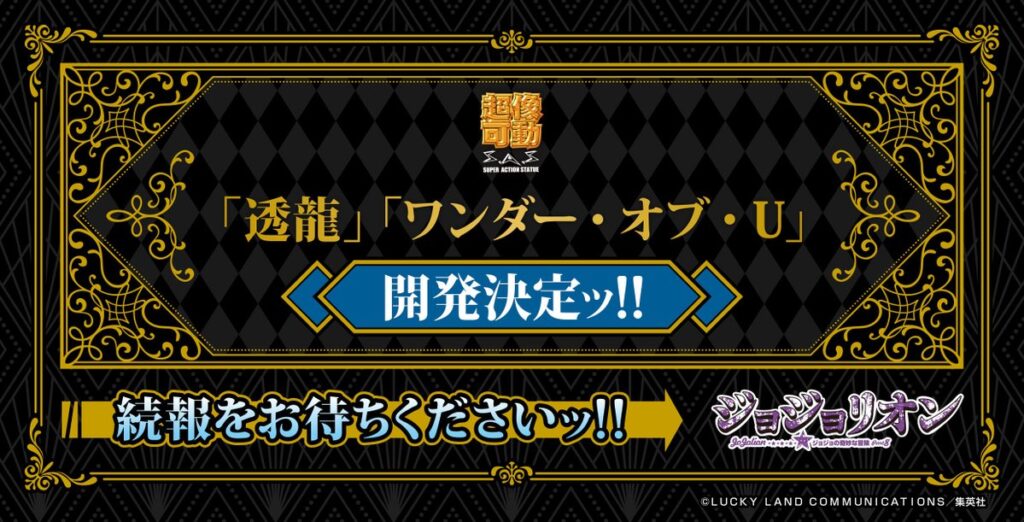 Pannacotta Fugo
from
Vento Aureo
(
Golden Wind
), is getting a variant where he wears a black outfit. Moreover, Jolyne Cujoh's third Super Action Statue version will be getting a crystal variant.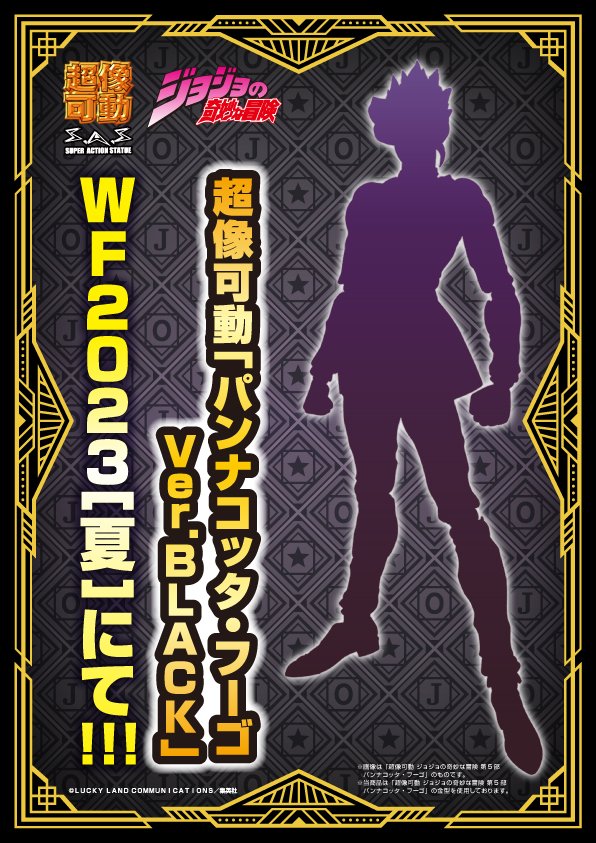 Super Figure Art Premium: Made in Heaven
Enrico Pucci
's final Stand, "
Made in Heaven
", will be getting a
Super Figure Art Premium
statue.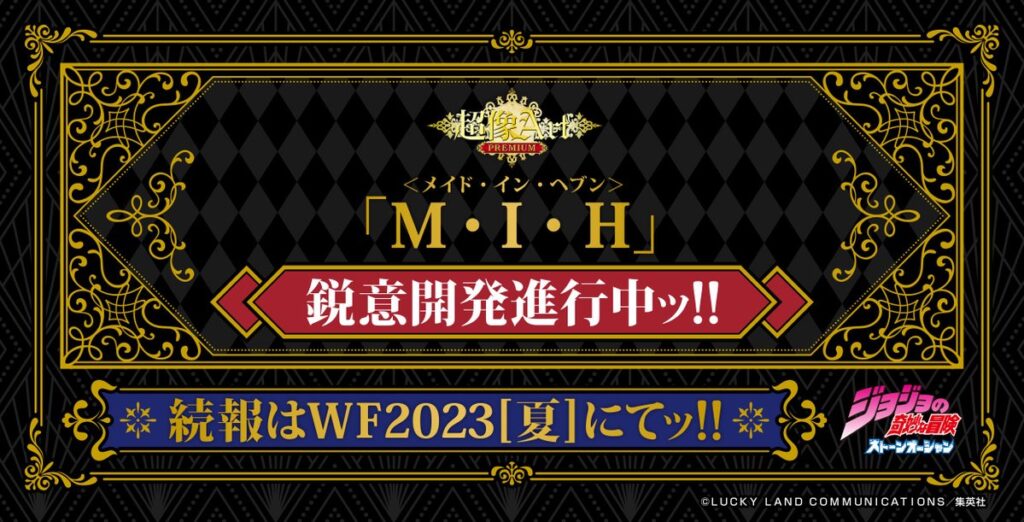 In Progress and Upcoming Releases
Super Figure Art Collection: Jolyne Cujoh, Enrico Pucci
Scheduled for March 2023, the Jolyne Cujoh Super Figure Art Collection statue will be available for preorder. Also, the Enrico Pucci statue is scheduled for preorder starting in June 2023.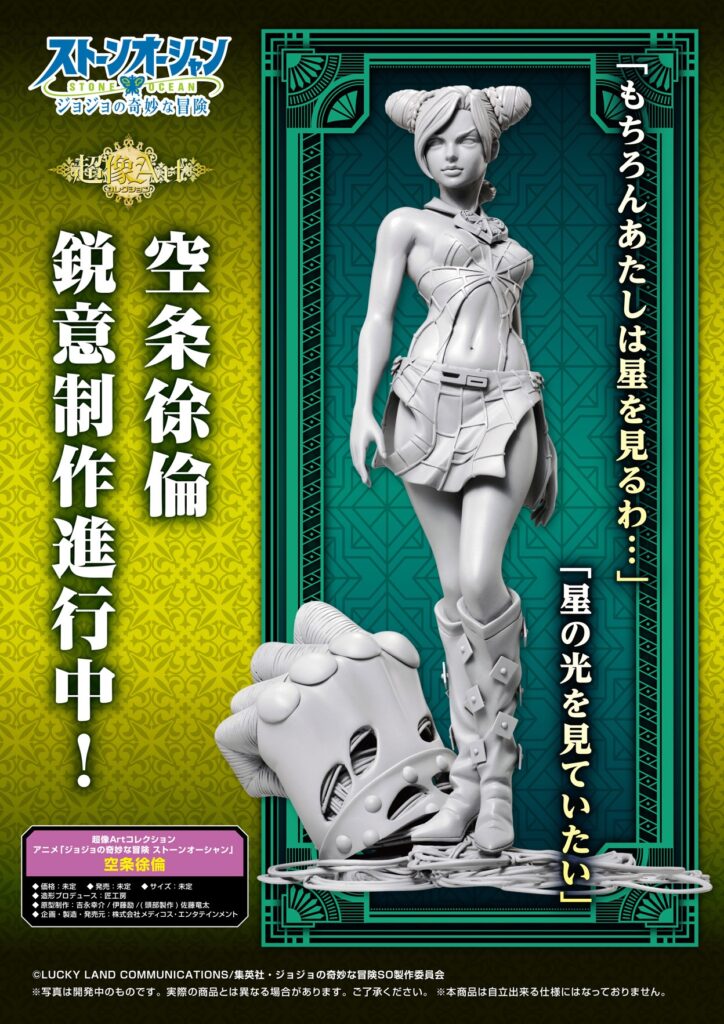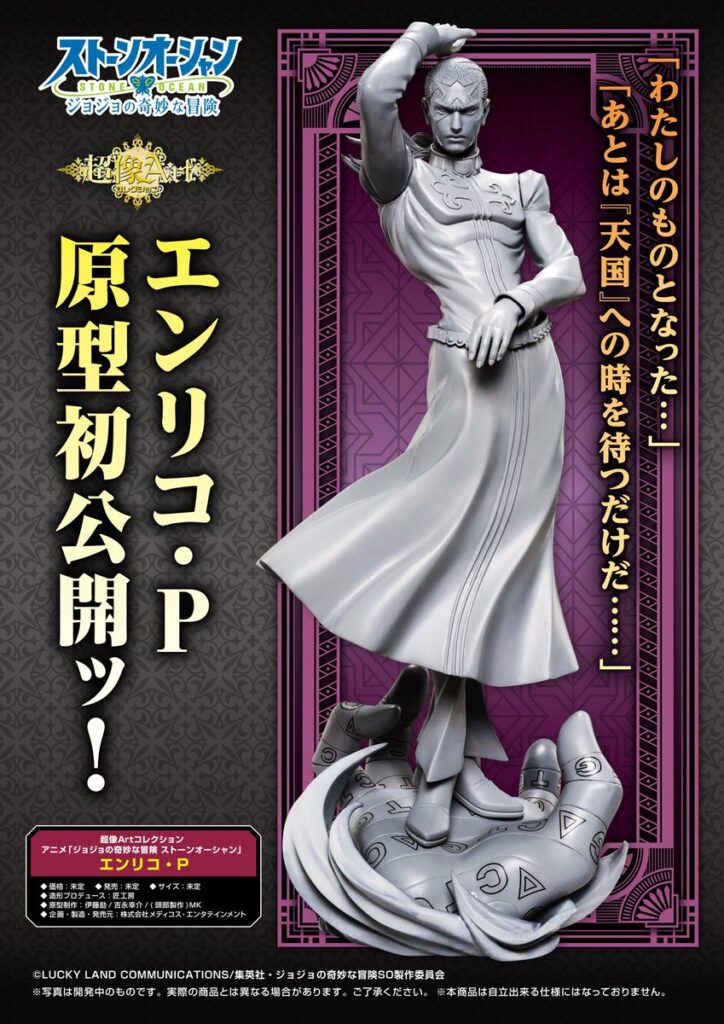 Super Figure Art Premium: Scary Monsters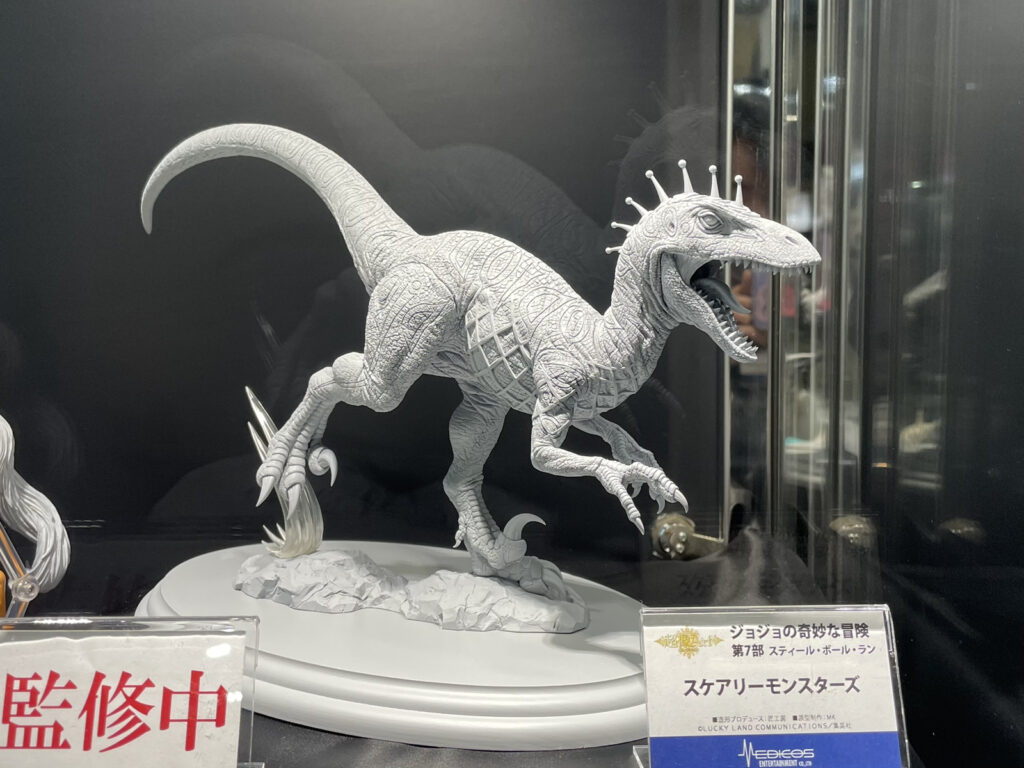 Super Action Statue: Narancia Ver. BLACK, Jotaro Kujo (Part 6), Foo Fighters, Weather Report (Stand)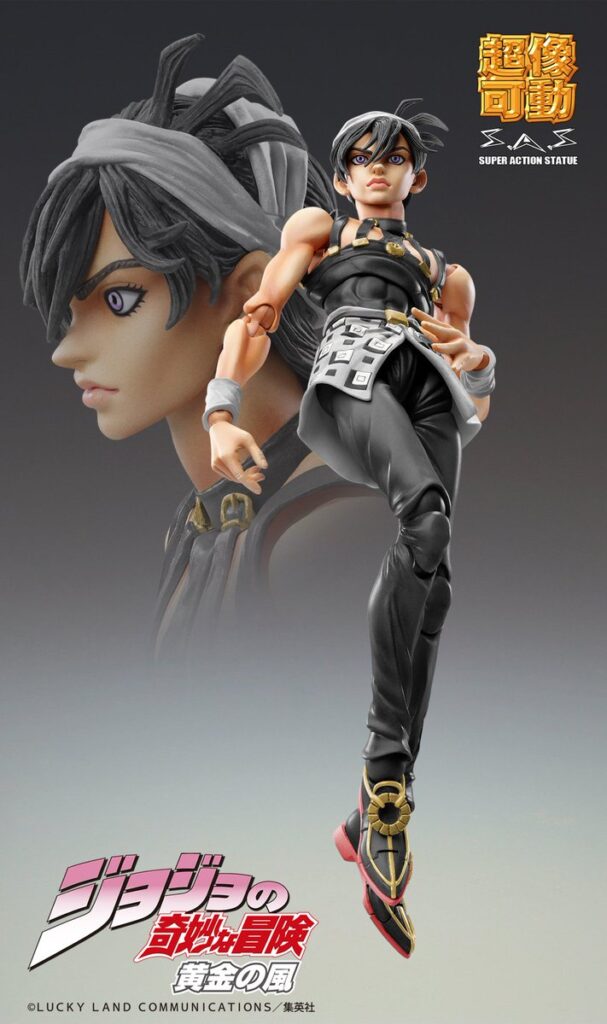 Super Action Statue (Swarovski Crystal Variants): Wamuu, Esidisi, Kars
The Swarovski Crystal variants of the Pillar Men released in limited quantities. Kars is already sold out, limited to the first 80 customers. Wamuu and Esidisi were limited to 5 people each. Customers who purchased Narancia Ver. BLACK or the Swarovski Kars received them by lottery.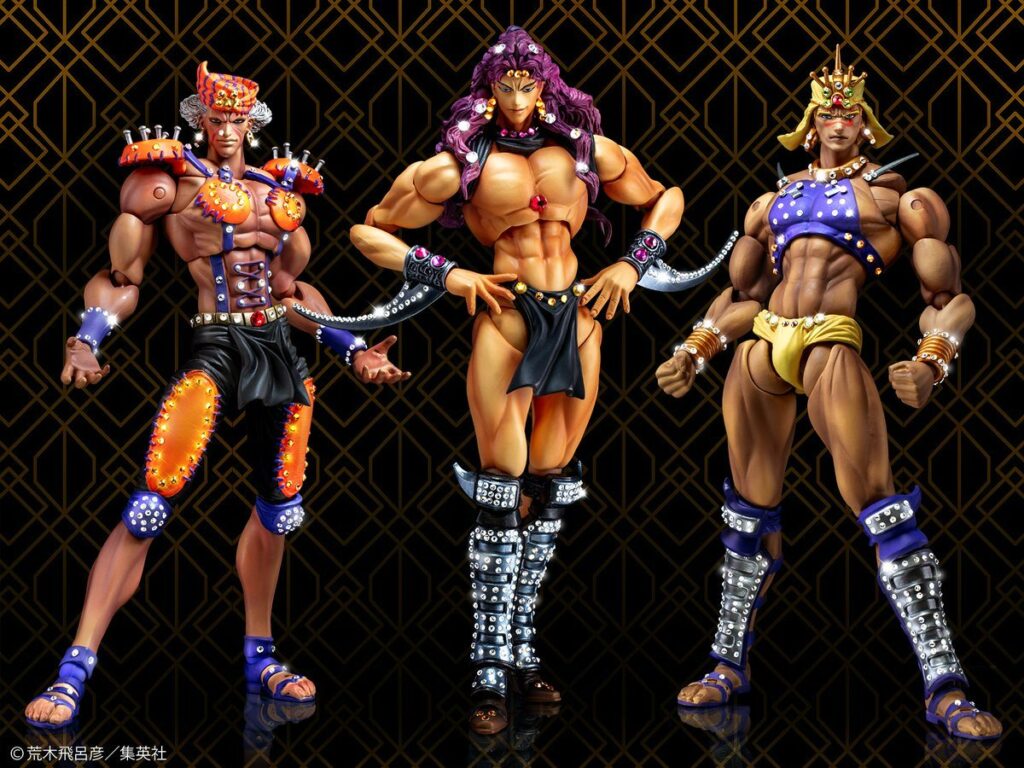 Nendoroid: Yoshikage Kira, Enrico Pucci
Pre-orders for the Pucci Nendoroid are scheduled to begin on February 17, 2023, the same day that the first chapter of The JOJOLANDS releases.
Medicos just announced Yoshikage Kira's Nendoroid last week on January 29.
Furthermore, Good Smile Company is re-releasing Josuke Higashikata, Rohan Kishibe, Leone Abbacchio, and Guido Mista's Nendoroids. Josuke re-releases in March, Rohan in May, Abbacchio in June, and Mista in August.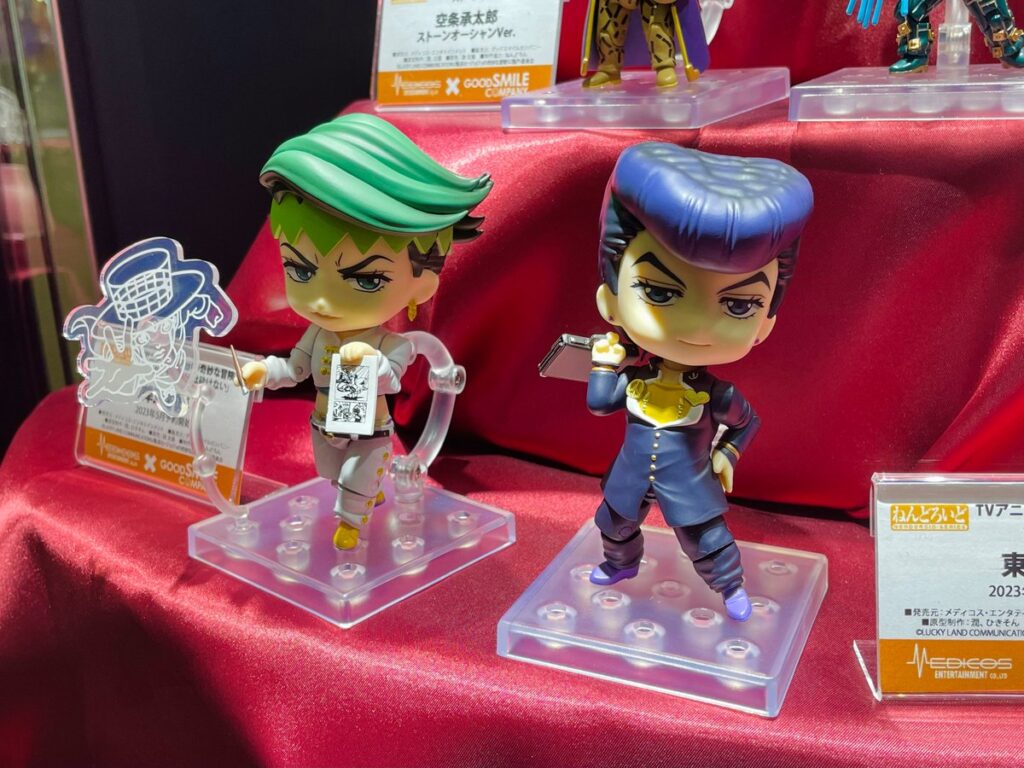 Catalog
Finally, the catalog displays some of Medicos's upcoming releases and re-releases of JoJo's Bizarre Adventure figures.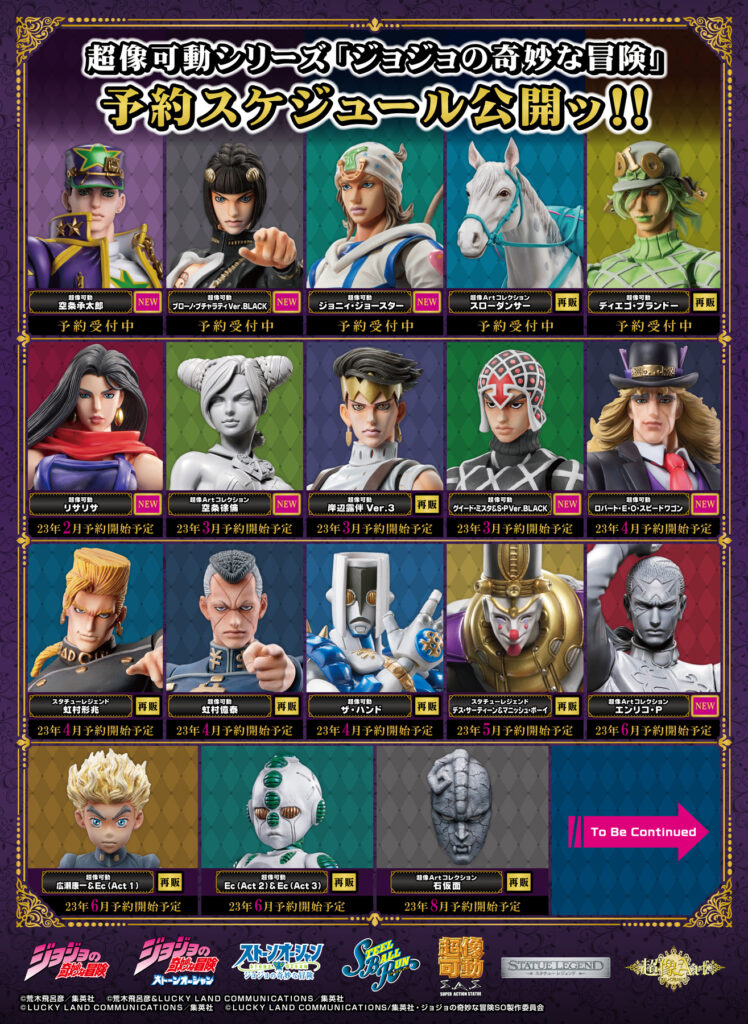 Source: @medicos_et_j