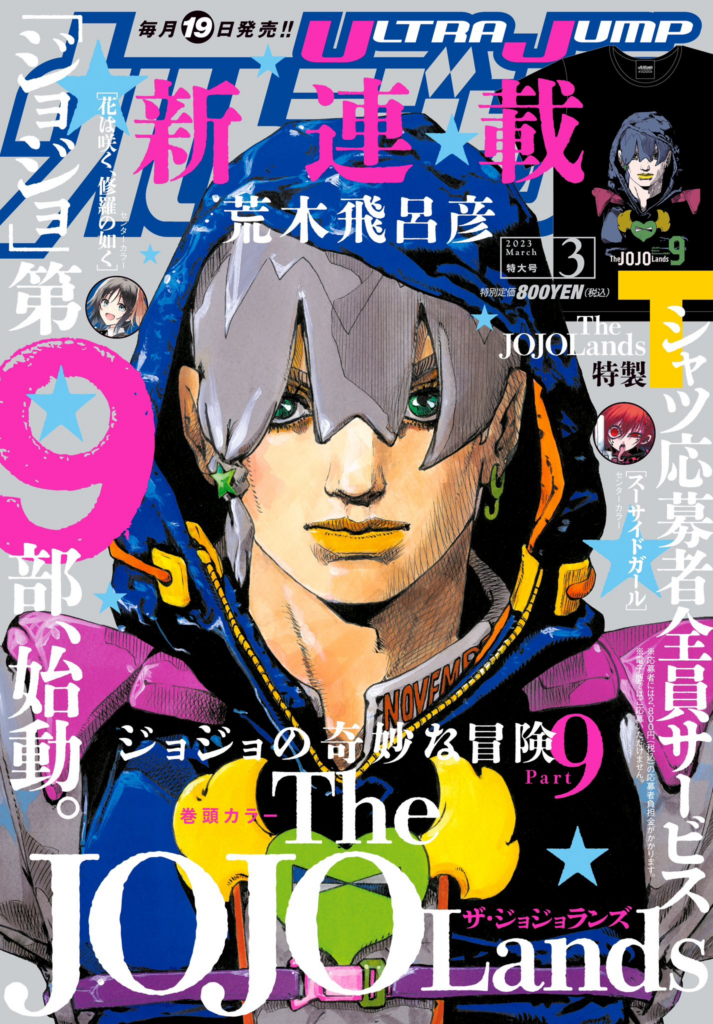 The Ultra Jump magazine which has serialized the JoJo's Bizarre Adventure series monthly since 2005 will be getting its fourth-ever reprint in the history of the magazine since it began in 1999.
The official website for the magazine announced today that Shueisha will issue an emergency reprint for the March 2023 issue, which will be available in bookstores around March 15, 2023. The issue initially released on February 17, 2023 but quickly sold out due to the excitement of the magazine containing the first chapter of JoJo's Bizarre Adventure's ninth part, The JOJOLands.
In addition, they are extending the application deadline for receiving the special The JOJOLands T-shirt for readers in Japan. Initially, the deadline to apply for the T-shirt was March 16, 2023 but they changed it to April 18, 2023. They will ship the T-shirts to applicants in mid-June for applications received before March 16, and after mid-July otherwise.
All four Ultra Jump reprints so far were due to JoJo. The first time the magazine reprinted was for its April 2010 issue, which published Steel Ball Run Chapter 82 and Rohan au Louvre, and bundled JoJo's Bizarre Adventure – Volume 100.5, an anniversary booklet that featured tributes to the series from other manga artists. The second time it reprinted was the June 2011 issue, featuring the first chapter of JoJo's Bizarre Adventure's eighth part, JoJolion. Finally, the third time it reprinted was the October 2012 issue, which published JoJolion's 14th chapter and included the 25 Years With JoJo anniversary booklet.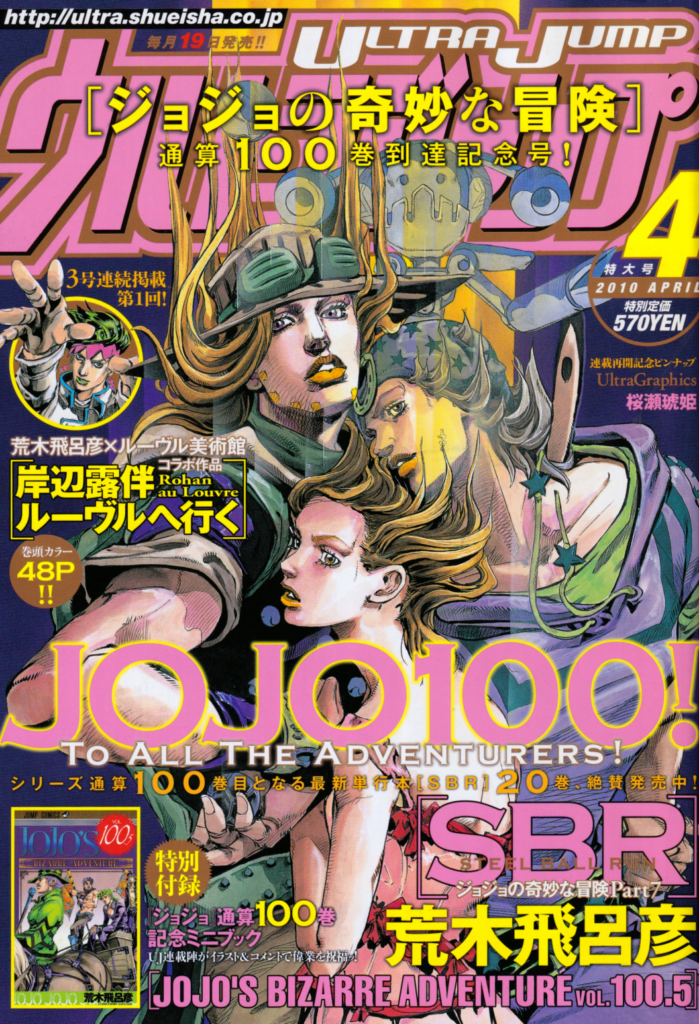 Sources: Ultra Jump, Oricon
About Ultra Jump

Ultra Jump is a Japanese monthly seinen manga magazine that began publication in October 1999. JoJo's Bizarre Adventure moved from Weekly Shonen Jump to Ultra Jump on March 19, 2005 during the seventh part of the manga, Steel Ball Run. The magazine typically releases on the 19th each month.
About The JOJOLands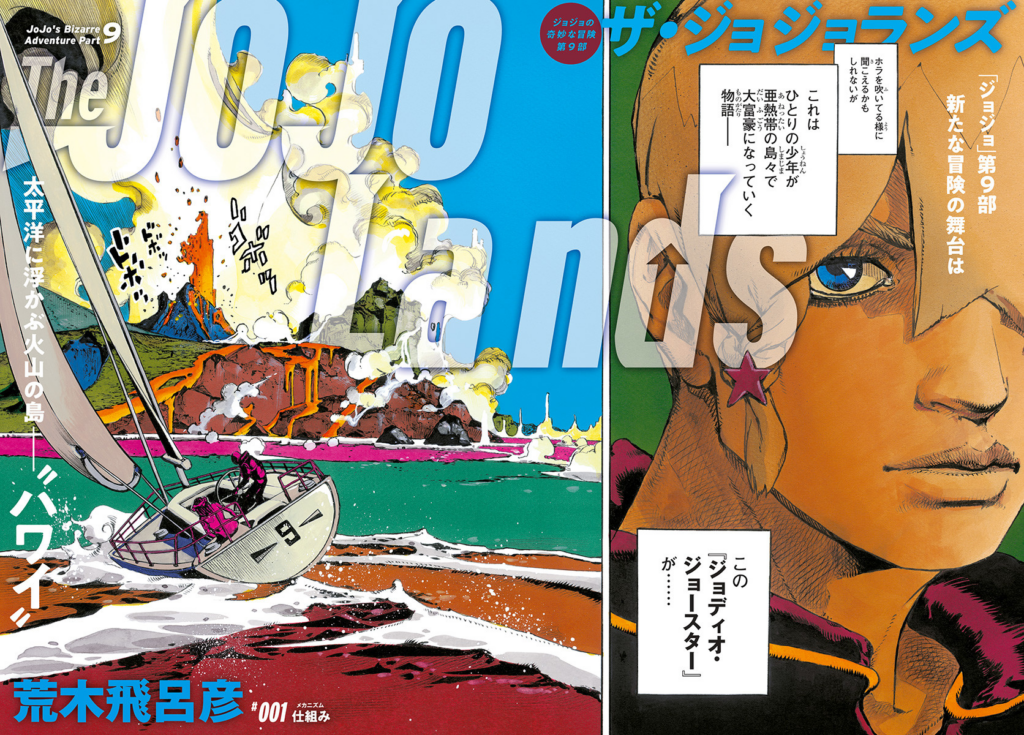 The JOJOLands
is the ninth part of
JoJo's Bizarre Adventure
by
Hirohiko Araki
and began serialization on February 17, 2023 in the March 2023 issue of Ultra Jump. Set in Hawaii, it involves
Jodio Joestar
and his elder sibling
Dragona Joestar
working as small-time gangsters, with Jodio describing it as being a tale of him becoming extremely rich.
It takes place in the same continuity as the seventh and eighth parts of the series, Steel Ball Run and JoJolion.