Bandai Namco's arcade game JoJo's Bizarre Adventure: Last Survivor is adding Narciso Anasui from the sixth part of the JoJo's Bizarre Adventure series, Stone Ocean, as a playable character.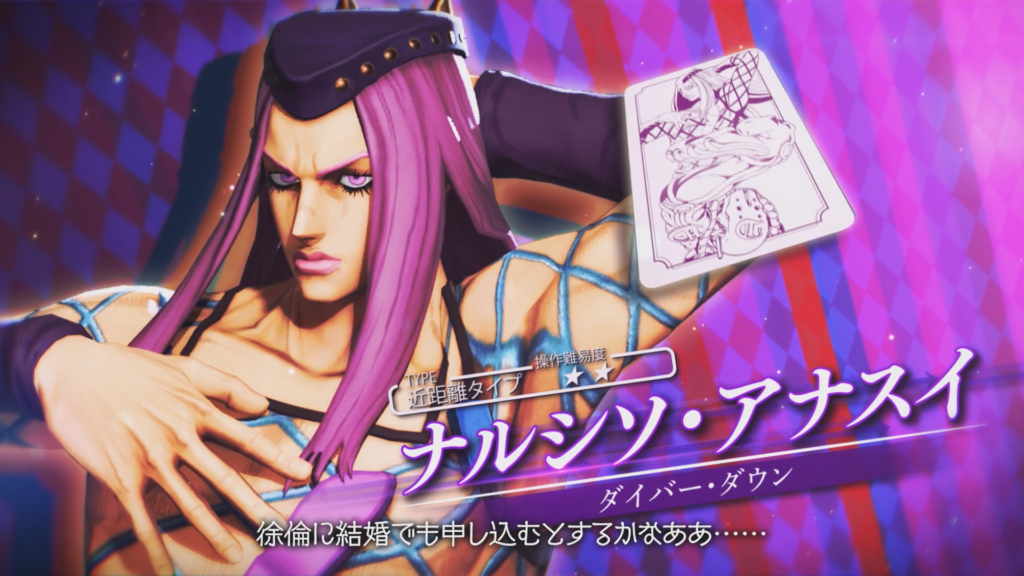 The official Last Survivor YouTube channel announced Narciso Anasui in a live stream on February 25, 2023, during the "Last Survivor Championship 2023". The update that will make him playable releases on March 8, 2023.
Bandai Namco held a live stream event on February 19, 2023 with the voice actors of several cast members playing the game: Yuki Ono (Josuke Higashikata), Kensho Ono (Giorno Giovanna), Kosuke Toriumi (Guido Mista), Daiki Yamashita (Narancia Ghirga), Junya Enoki (Pannacotta Fugo), and Katsuyuki Konishi (Diavolo). In the trailer for the event, Enoki angrily pointed out how he was the only cast member whose character wasn't in the game. Thus, fans were expecting Fugo to be the new reveal this time instead of Anasui.
Before Anasui, Part 6 Jotaro joined the roster on December 7, 2022. Daisuke Namikawa voices him.
Moveset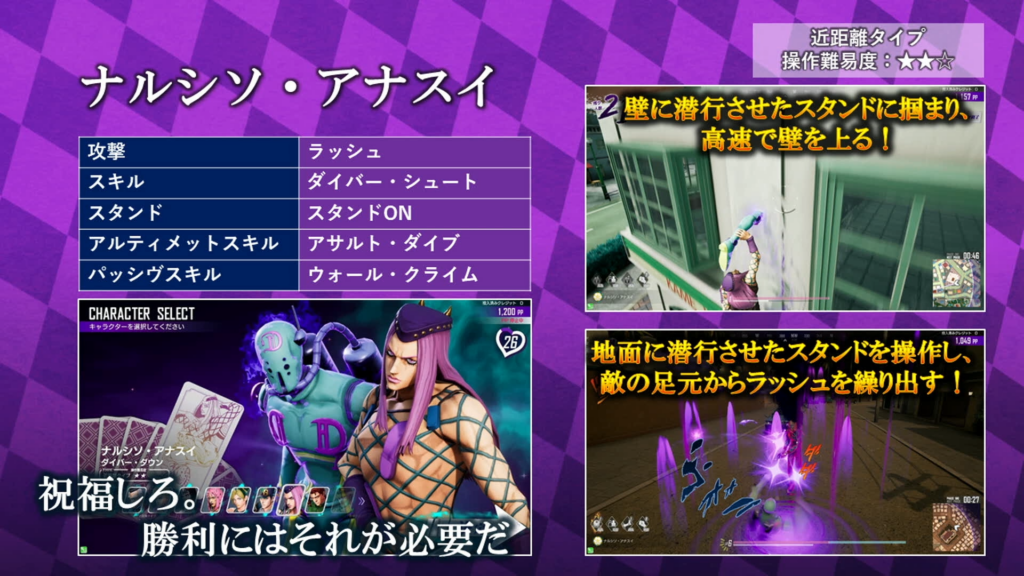 Anasui is considered a "Close-Range Type", though his Ultimate Skill has a far reach with his Stand Diver Down. His Passive Skill allows him to easily and quickly climb up buildings by grabbing onto his Stand's leg.
His Ultimate Skill is called "Assault Dive". Anasui hides Diver Down in the ground and then it does a punch rush at its opponents' feet.
Trailer
Last Survivor Championship Stream
The reveal trailer and information about Narciso Anasui begins at 4:01:08 in the stream below.
Gallery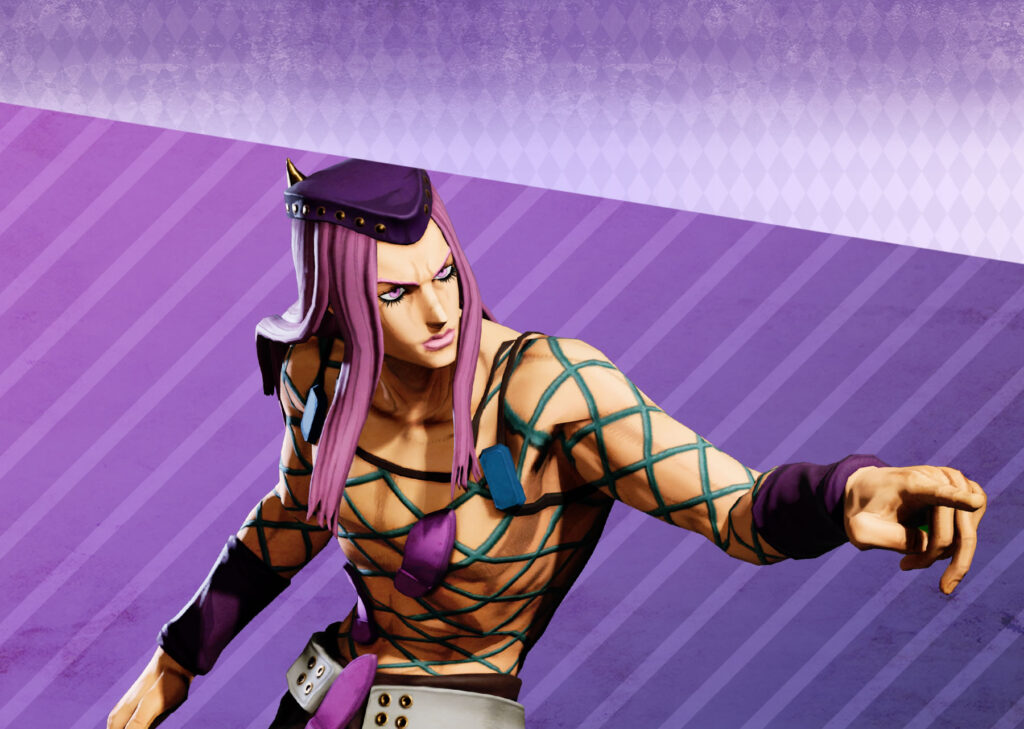 Challenge Events and New Map
A Challenge Event will take place from March 8, 2023 to April 25, 2023. It will unlock an alternate color for Anasui along with two new soul chips.
After that, there will be a Challenge Event called "Express Train to Florence" with an alternate color for Bruno Bucciarati.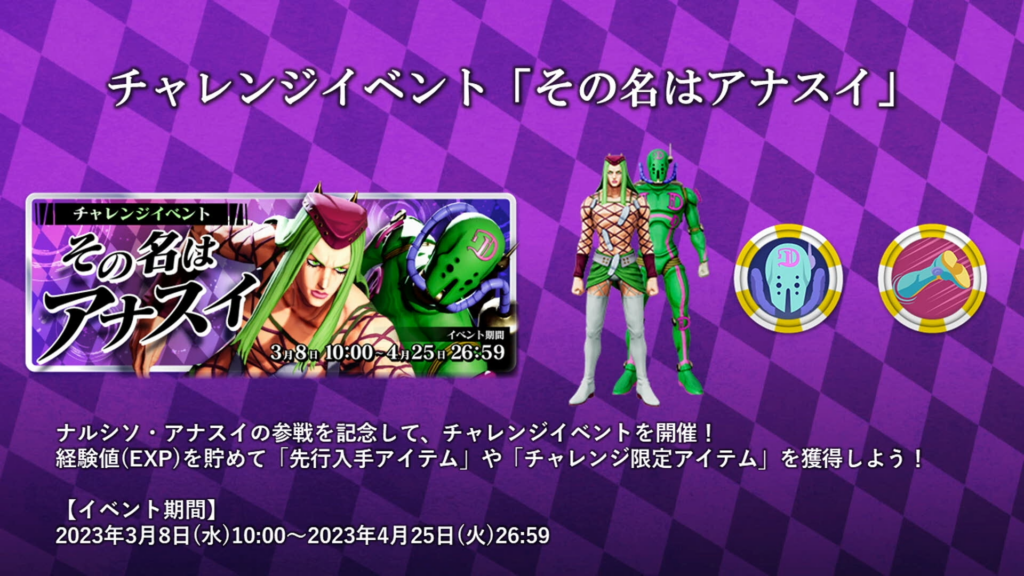 A new map will be added on April 1, 2023. They'll also be significantly increasing the number of locations with Last Survivor available starting in mid-March 2023.
Roadmap
New characters will be added in June, September, and December 2023.
New maps will be added in April 2023 and March 2024.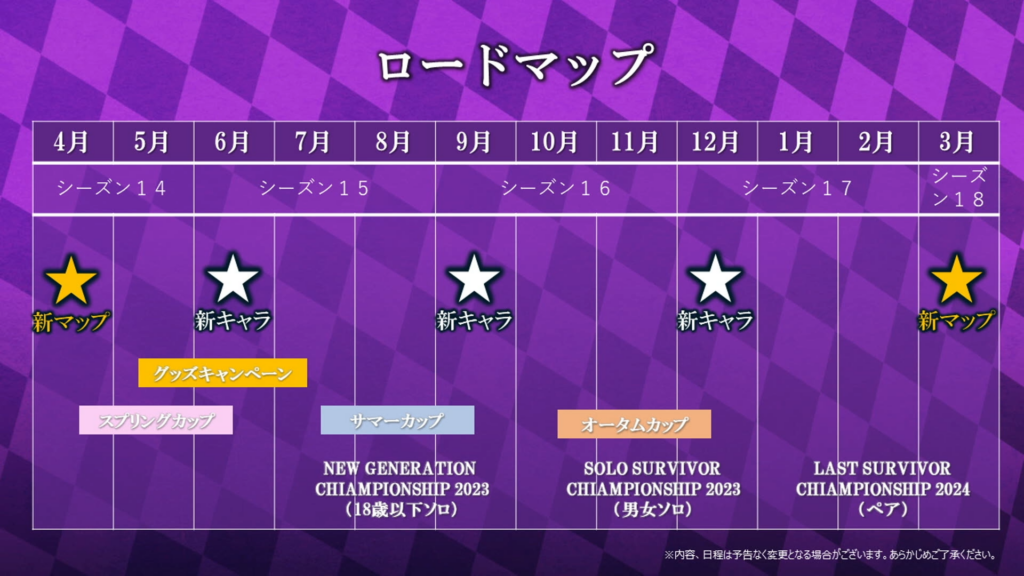 About Last Survivor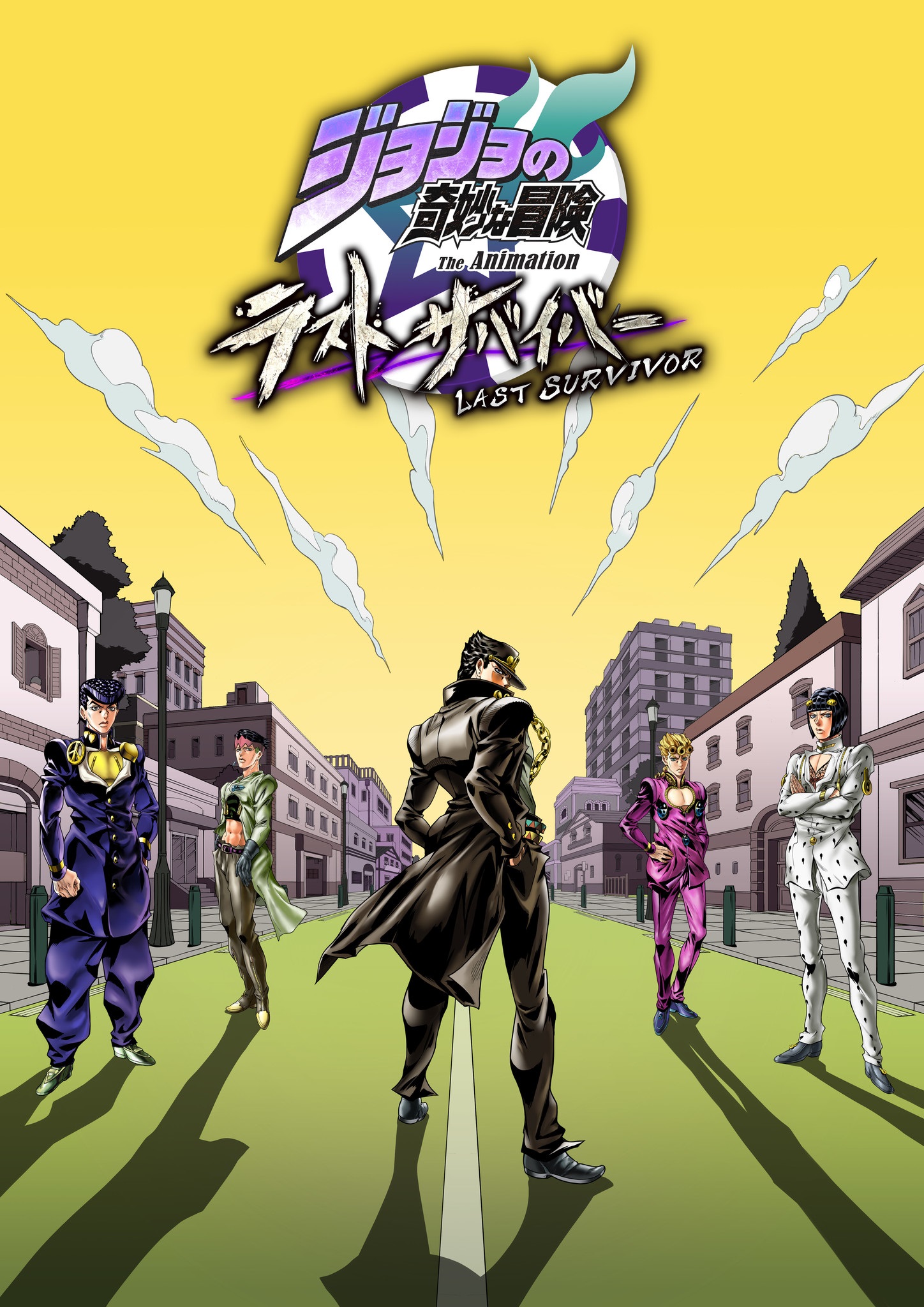 JoJo's Bizarre Adventure: Last Survivor is a multiplayer battle royale game based on the JoJo's Bizarre Adventure franchise for arcades in Japan. It was first announced on December 18, 2018, and launched a year after its announcement. The game supports up to 20 players in a single match and features characters from Parts 3 to 6 of the series. For more info, see the official website or the wiki page.