Celebrating the conclusion of the anime series JoJo's Bizarre Adventure: Stone Ocean and the release of the final volume of its Blu-ray/DVD, Medicos is holding an event called the Completion Commemoration Fair in Animate. It is slated to take place from May 30, 2023, to June 18, 2023.
Locations
The Animate Fair is being hosted across a number of Animate stores in Japan, including those in Ikebukuro, Sendai, Omiya, Machida, Sapporo, Nagoya, Akihabara, Tennoji, Sannomiya, Fukuoka Parco, Osaka Nipponbashi, Yokohama Vivre, Umeda, and Shinjuku. The Ikebukuro main store is setting up a special exhibit featuring life-size panels of seven characters from the series.
Merchandise
During the event, participants can look forward to purchasing new merchandise featuring original illustrations from the anime series.
The merchandise available includes "BIG" acrylic stands of the main cast, life-size tapestries of Weather Report and Anasui, an acrylic diorama of the main cast, clear file sets, acrylic keychains, a can badge collection, B2 tapestry, a daily tote bag, an acrylic charm collection, sticker collection, and scene picture badge collections.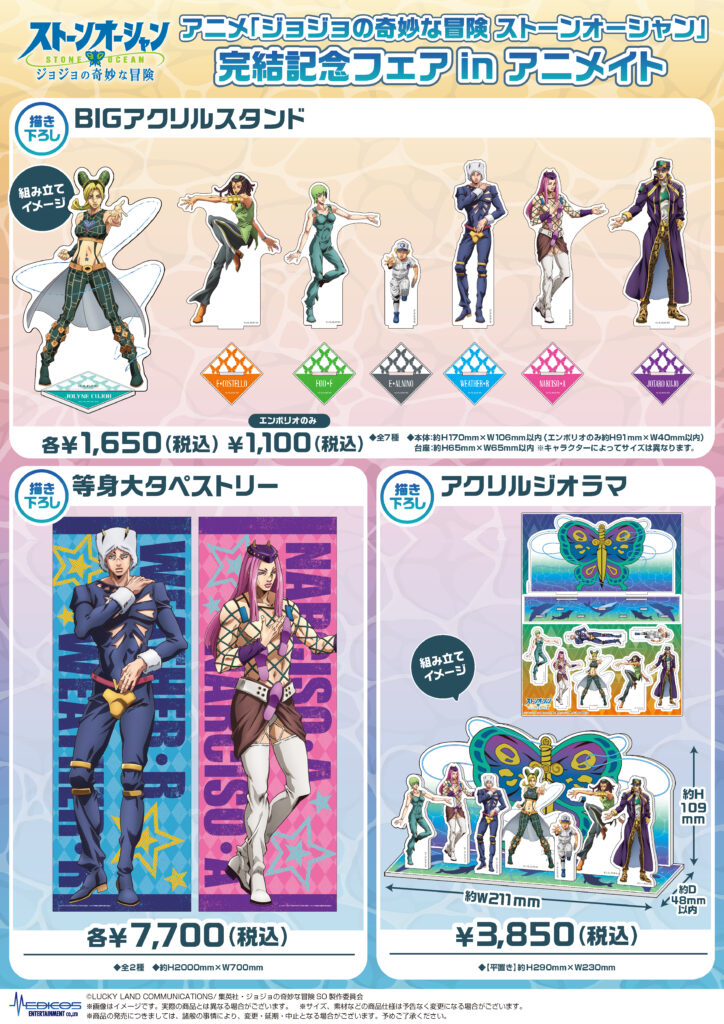 Special bonuses are also in store for attendees. For every purchase of JoJo's Bizarre Adventure related character goods worth 1,100 yen (tax included), customers will receive one clear card from a set of seven. The same bonus is offered for each DVD or Blu-ray purchased. Those who purchase the JoJo's Bizarre Adventure: Stone Ocean Blu-ray BOX will be gifted the complete set of seven clear cards. The design of the cards cannot be selected by the buyers, and CDs and books are not included in the fair.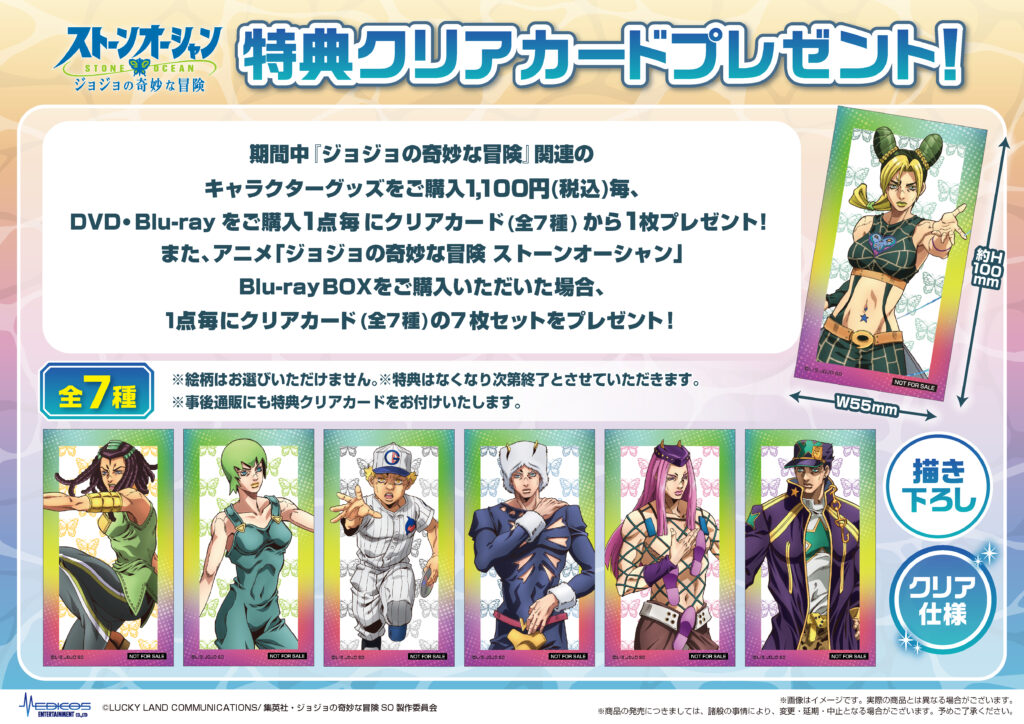 In addition to the in-store event, MEDICOS ONLINE SHOP is planning to sell the products from the Animate Fair online after the event concludes. This will be done on a pre-order basis, ensuring that both the product and the bonus card will be delivered to the customer. They will announce further details about this post-event online sale in the future.
Source: Medicos
About Stone Ocean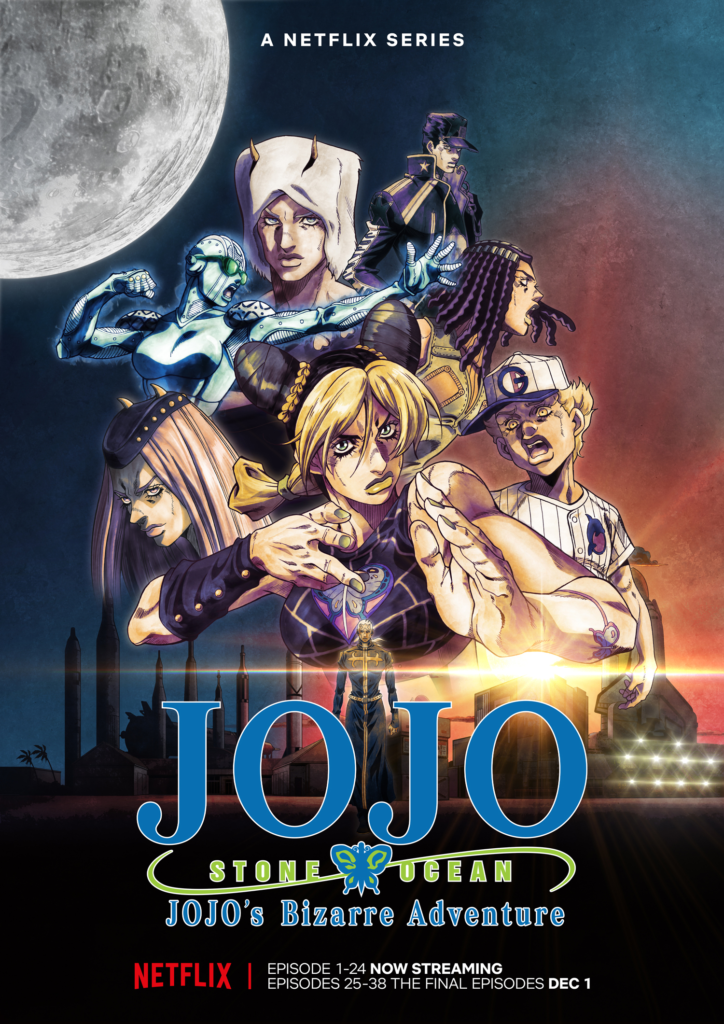 JoJo's Bizarre Adventure: Stone Ocean is the fifth season of the animated adaptation of Hirohiko Araki's JoJo's Bizarre Adventure manga. It adapts the sixth part of the series. Stone Ocean takes place in 2011, Florida. After being framed for murder, Jolyne Cujoh, daughter of Jotaro, is sentenced to a maximum security prison. DIO's followers and other Stand users target her but she makes new allies during her time there.
Netflix released the first 12 episodes on December 1, 2021. Episodes 13-24 released on September 1, 2022. The final 14 episodes released on December 1, 2022. There are 38 episodes in total.