Milan Records announced via Twitter that they will be releasing a special edition "Golden Wind" vinyl featuring Yugo Kanno's soundtrack for season 4 of the anime. The tweet was posted on May 22, 2023. It excited fans with the prospect of owning a piece of the JoJo legacy, as it is the first ever vinyl for the anime.
The record label posted that they will "unleash the Golden Wind" on May 25. Pre-orders are now available here on their own site, on RightStufAnime, on Barnes & Noble, on Black Screen Records, and on Amazon.
Vinyl Details
The vinyl package contains two 140g color vinyl discs housed in a gatefold jacket with a 12×12 inch insert. The North American variant is colored yellow, RightStufAnime has an exclusive pink variant, Barnes & Noble has an exclusive gold variant, and the worldwide version is colored yellow-orange with a cloudy pattern.
According to RightStuf, the estimated release date is July 7, 2023. It costs $34.98 USD.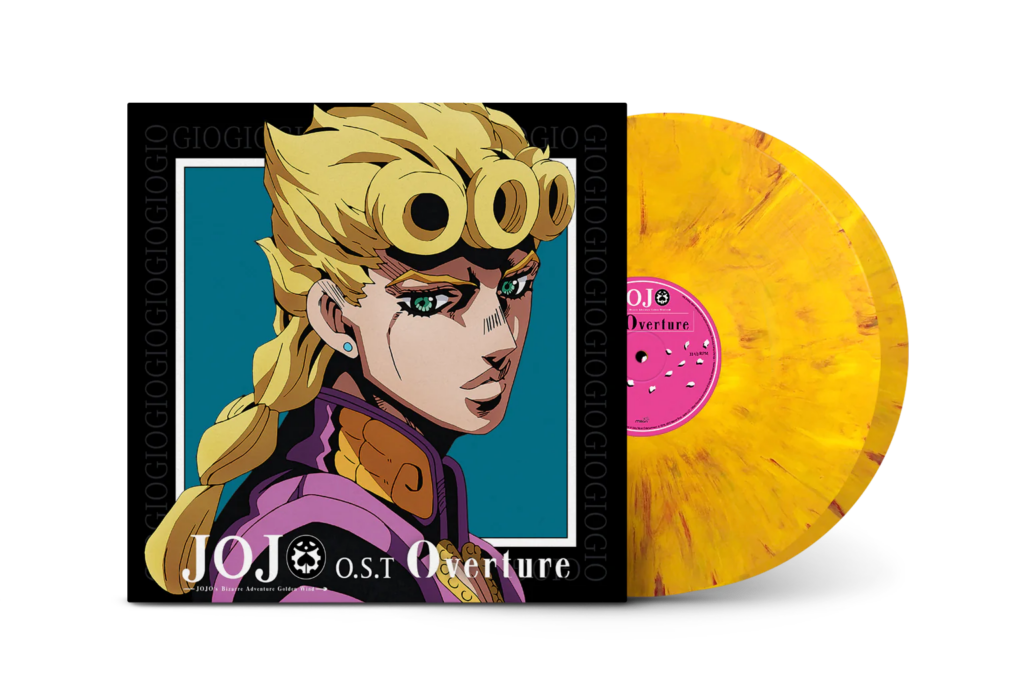 Tracklist
Based on the season's first soundtrack volume, Golden Wind: Overture, it contains 26 tracks.
DISC 1 – Side A
il vento d'oro
alba
crepuscolo
tensione
passione
il primo assassino
DISC 1 – Side B
bugia
attacco
esperienza d'oro
misterioso
crisi
pace
il sole
DISC 2 – Side C
male
riproduzione
ristorante bar
proiettile
canzoni preferite
aereo da caccia
spensierato – rabbia
DISC 2 – Side D
virus
situazione difficile
nella cerniera
legame
un sogno
squadra
Source: Milan Records

JoJo's Bizarre Adventure Golden Wind Vinyl Soundtrack – $34.98
from:
Right Stuf Anime
About Golden Wind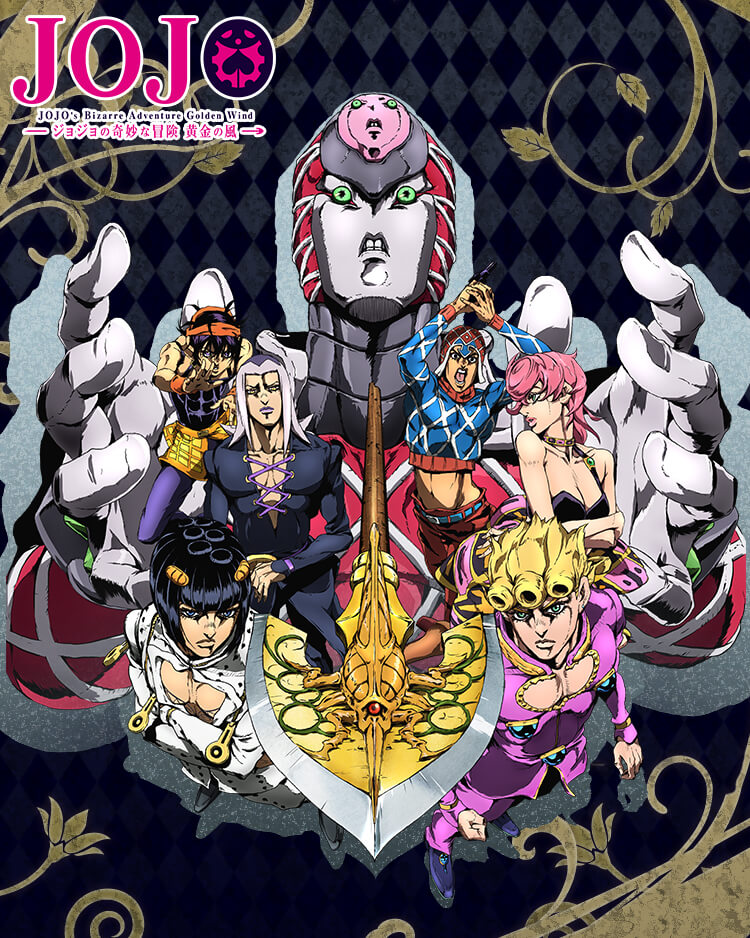 Golden Wind
(also known as
Vento Aureo
) is the fifth part of the
JoJo's Bizarre Adventure
series. Shueisha serialized the manga in Weekly Shonen Jump from December 1995 to April 1999.
Set in 2001 Italy, the story follows Giorno Giovanna and his dream to rise within the Neapolitan mafia and defeat the boss of Passione, the most powerful and influential gang, in order to become a "Gang-Star". With the aid of a capo and his men, and fueled by his own resolve, Giorno sets out to fulfill his goal of absolving the mafia of its corruption.
An anime adaptation of JoJo's Bizarre Adventure released starting from October 2012. Season 4 began in 2018, covering Golden Wind in 39 episodes.