Bandai Namco Entertainment and developer CyberConnect2 have officially announced a second season pass for their popular fighting game, JoJo's Bizarre Adventure: All-Star Battle R. The exciting news was released on June 11, 2023, in the trailer for the final DLC character of the first season pass, Alternate World Diego Brando.
Trailer
Second Season Pass Details
Season Pass 2 will be purchasable on June 14, 2023. It will contain three new playable characters from the following parts:
In addition, it will include an exclusive costume of young Giorno Giovanna from when he was known as Haruno Shiobana.
In comparison, the first season pass included Risotto Nero, Rudol von Stroheim, Keicho Nijimura, Parallel World Diego, and new costumes for Rohan Kishibe and Muhammad Avdol.
Ultimate Edition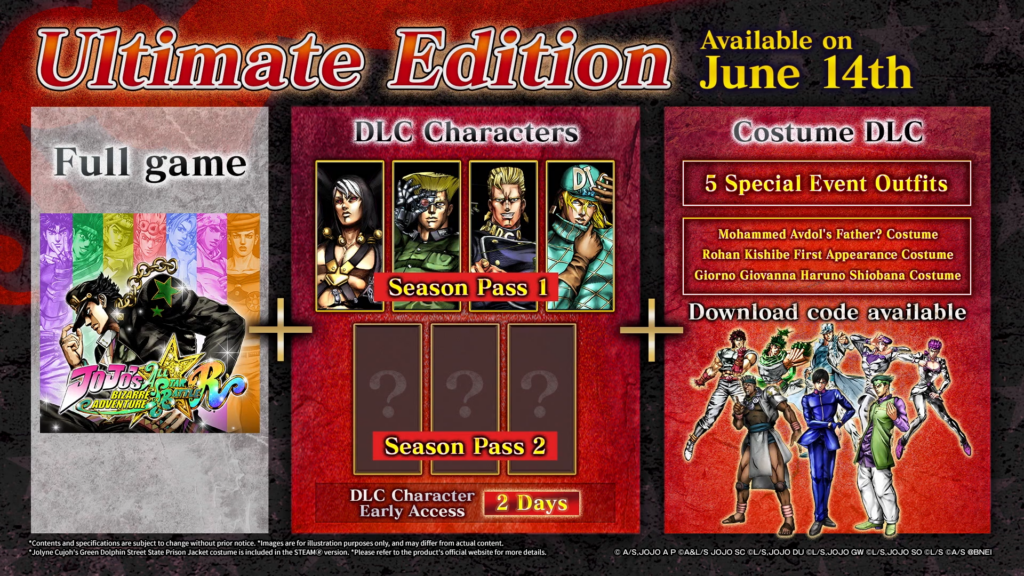 Bandai Namco will also be selling an Ultimate Edition of the game starting from June 14. It contains the full game, both season passes, and the special "JOESTAR The Inherited Soul" event outfits included from the deluxe edition.
About JoJo's Bizarre Adventure: All-Star Battle R