The official VIZ Media Twitter account has just unveiled the cover for the first English volume of JoJo's Bizarre Adventure Part 6, Stone Ocean.
According to the tweet, the much-anticipated first volume of Stone Ocean is set to release on November 28, 2023. Pre-orders are now available here for eager fans who want to secure their copy as soon as possible​​.
Amazon also has listings for Volume 2 and Volume 3 of Stone Ocean, slated to release on January 23, 2024 and March 26, 2024, respectively. This indicates that Part 6 will release more quickly compared to the previous parts, as it was releasing every three months since Part 1, but will now be releasing every two months instead. VIZ Media has also been uploading the manga digitally every Tuesday, which began on January 25, 2022. It is currently on the 81st chapter out of 158. The first three and the latest three chapters are free, whereas users can read the remaining with a low-cost subscription.
Stone Ocean Volume 1 Cover
The cover continues the aesthetic of VIZ's Diamond is Unbreakable and Golden Wind covers, although the font of the logo has changed. It has a green background and features Jolyne Cujoh's iconic symbol of a butterfly overlaid on a heart.
About Stone Ocean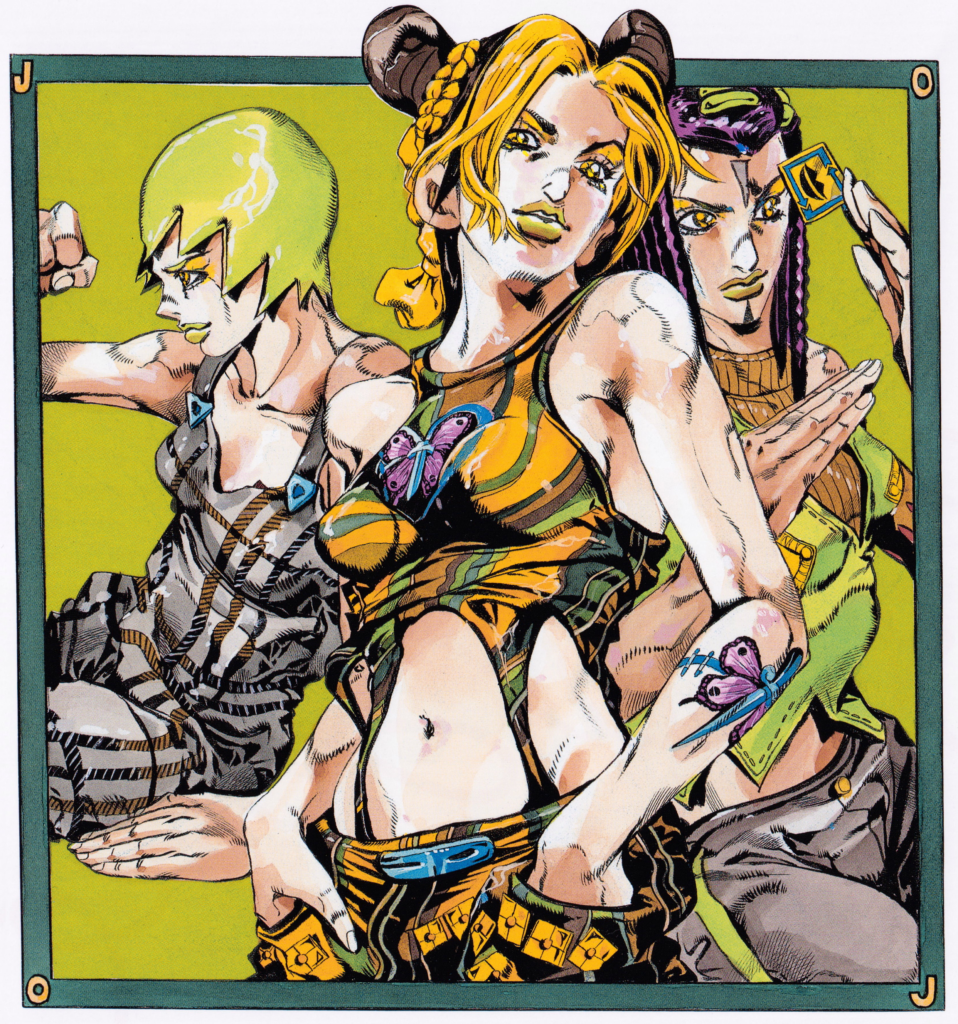 Stone Ocean is the sixth part of the JoJo's Bizarre Adventure series, a popular manga and anime franchise created by Hirohiko Araki. Set in Florida, USA, in 2011, Stone Ocean follows Jolyne Cujoh, the daughter of Jotaro Kujo, the protagonist of the third part of the series. Jolyne awakens her Stand power in prison and must use it to fight off a variety of dangerous foes.
Although Shueisha finished publishing the manga for Stone Ocean in Japan in 2003, international fans have highly anticipated an official English release.