Tetsuo Hara and Buronson's iconic Fist of the North Star (Hokuto no Ken) manga is receiving a new edition in Japan in commemoration of the series' 40th anniversary. Coamix is publishing the series under their "Zenon Comics DX" label.
Volumes 1 and 2 released today on September 13, 2023. Akira Toriyama, the creator of Dragon Ball, and Hirohiko Araki, creator of JoJo's Bizarre Adventure, recommend the series. Volume 1's obi strip includes Toriyama's comment and Araki's is on Volume 2's.
Akira Toriyama's Comment
Such a catchy and bold story with detailed and powerful art! For those of us in Shonen Jump back then, the manga was both a dependable companion and our biggest rival.

Akira Toriyama
Hirohiko Araki's Comment
No matter how many times you read it, the sheer scale and weight of the characters are overwhelming!!

Hirohiko Araki
Tweet
About Fist of the North Star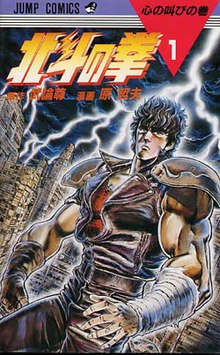 Fist of the North Star (北斗の拳 Hokuto no Ken) (often shortened to FotNS or HnK) is a shonen manga written by Buronson and illustrated by Tetsuo Hara. Shueisha serialized the manga in Weekly Shonen Jump from 1983 to its completion in 1988.
The manga has sold over 100 million copies, making it one of the best-selling manga series in history. Toei Animation produced the anime, which aired from 1984 through 1988, comprising a combined total of 152 episodes. It has since expanded into a media franchise, including several anime films, a live-action film, OVAs, video games, and a series of spin-offs.
Moreover, the series will be receiving a new anime adaptation for its 40th anniversary. See the official site for more info.