Shu Uemura, a renowned name in the world of beauty and cosmetics, has unveiled its latest collection inspired by the iconic anime series, JoJo's Bizarre Adventure. This collaboration brings together the vibrant world of JoJo with Shu Uemura's expertise in beauty. In particular, the collaboration features the sixth part of JoJo (the anime's fifth season), Stone Ocean.
Their makeup products will release nationwide in Japan on November 1, 2023. However, pre-release options are available through their official online shop and other stores in Japan starting from October 20 to October 29. The site opened today on September 21.
"Awaken your beauty in this bizarre and colorful world"
With the unique worldview of "JoJo's Bizarre Adventure" and Shu Uemura's makeup, let's embark on an adventure into a colorful world.

Enjoy the twisted marble patterns, color-changing glitter, and the "bizarre" combination created by the highly reflective metal colors.

Boldly, like Jolyne Cujoh, unleash the hidden beauty of your Stand power.
Shu Uemura x Jojo's Bizarre Adventure

Pre-Release
October 20: Official Online Shop
October 21: Shu Tokyo Makeup Box (special 2 day event)
October 27: Isetan Shinjuku Store, Hankyu Umeda Main Store, Seibu Ikebukuro Main Store, meeco, HANKYU BEAUTY ONLINE, e.Depart
October 29: Shu Uemura Official Shop Rakuten Market Store
Special Offers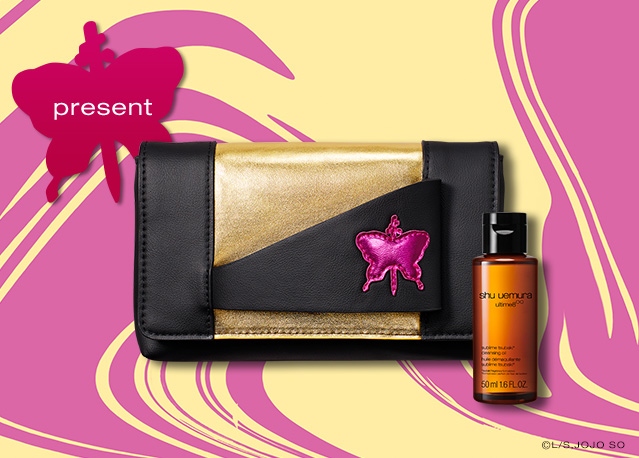 They will give a free original pouch and ultime8∞ Sublime Beauty cleansing oil to customers who make a purchase of collection products worth 11,000 yen (~$74 USD) or more.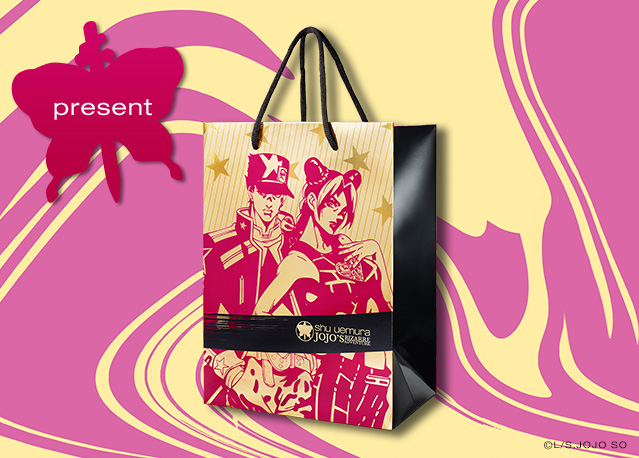 They're also offering a medium sized bag with Jolyne and Jotaro on the front for customers who make a purchase of collection products worth 4,950 yen (~$33 USD) or more.
Eyeshadow

Stone Ocean Adventure Eyeshadow Palette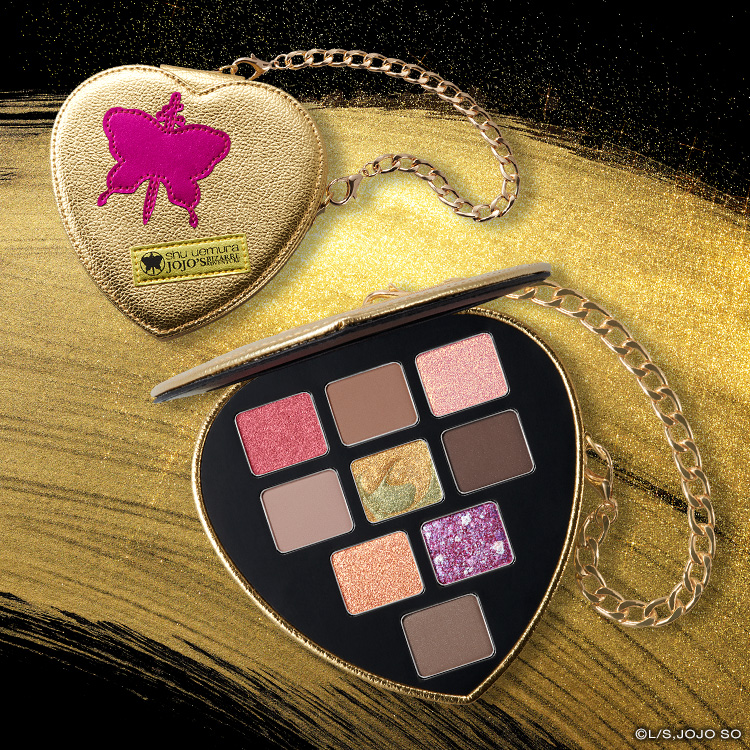 1 type (all limited edition colors)
9,900 yen (~$66 USD)
Butterfly Dagger Eyeshadow Palette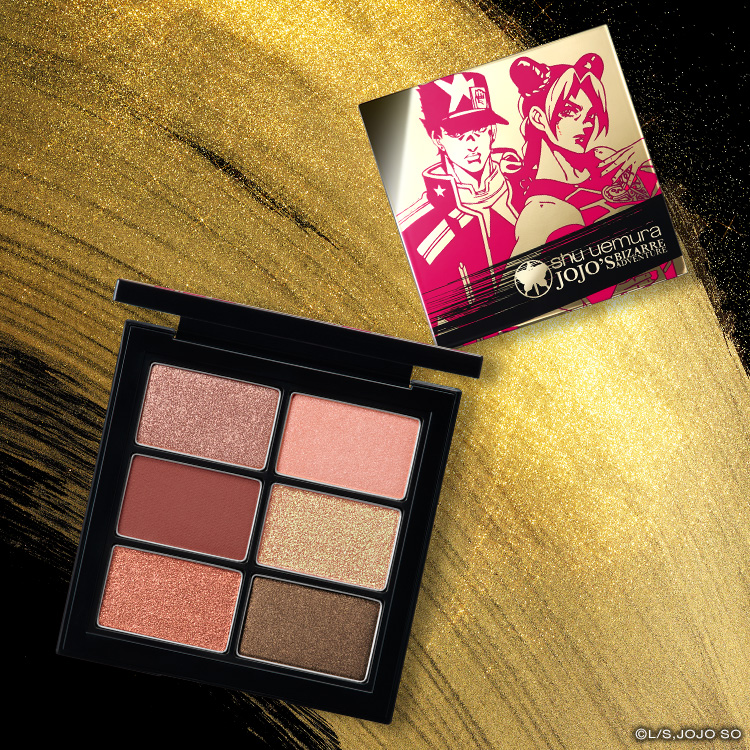 1 type (all limited edition colors)
7,920 yen (~$53 USD)
Lip

Rouge Unlimited Bizarre Marble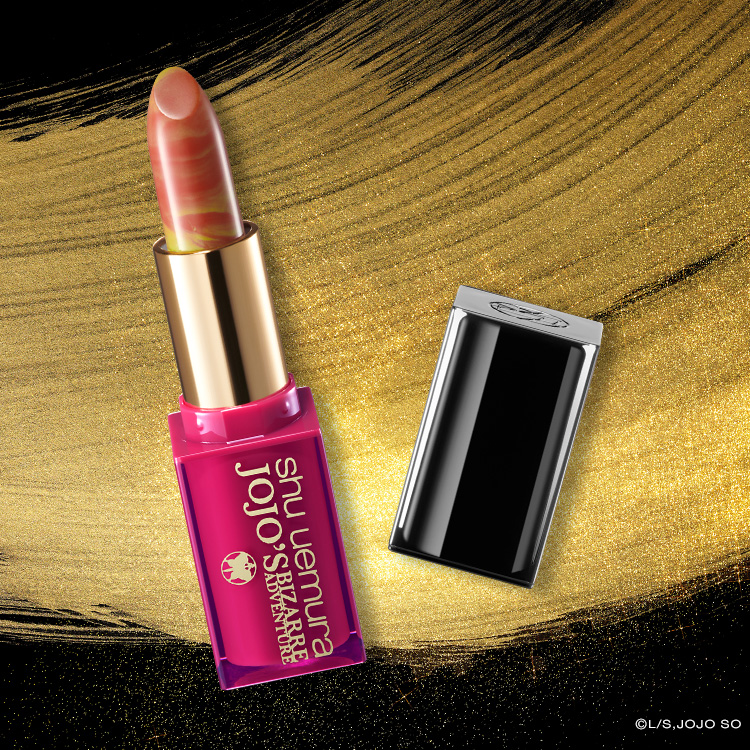 1 type (limited to 1 color)
4,950 yen (~$33 USD)
Rouge Unlimited Silk Cream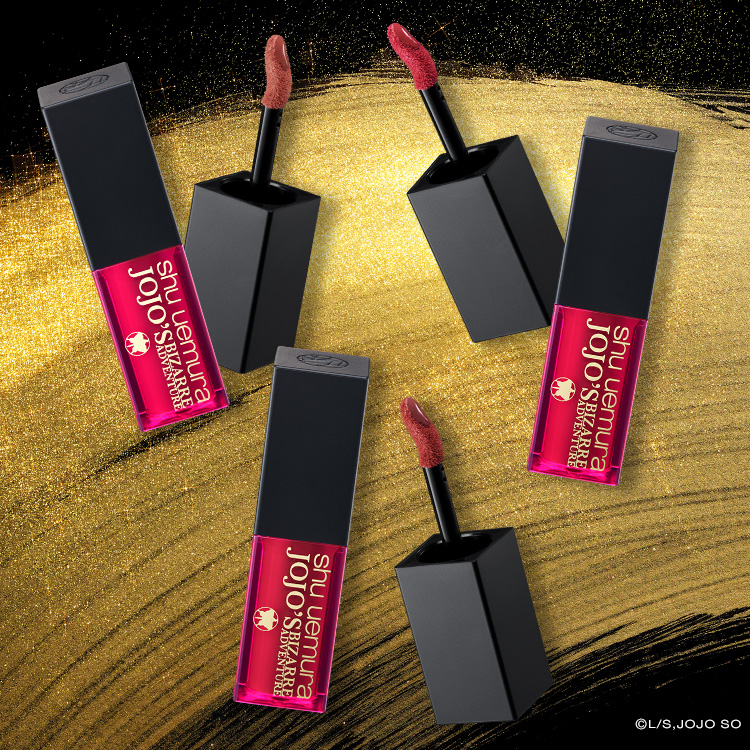 All 3 types (2 limited colors/1 existing color)

Fabulous Fighter Beige, Burn Down the Red, Weather Brown

5,060 yen (~$34 USD)
Rouge Unlimited Silk Matte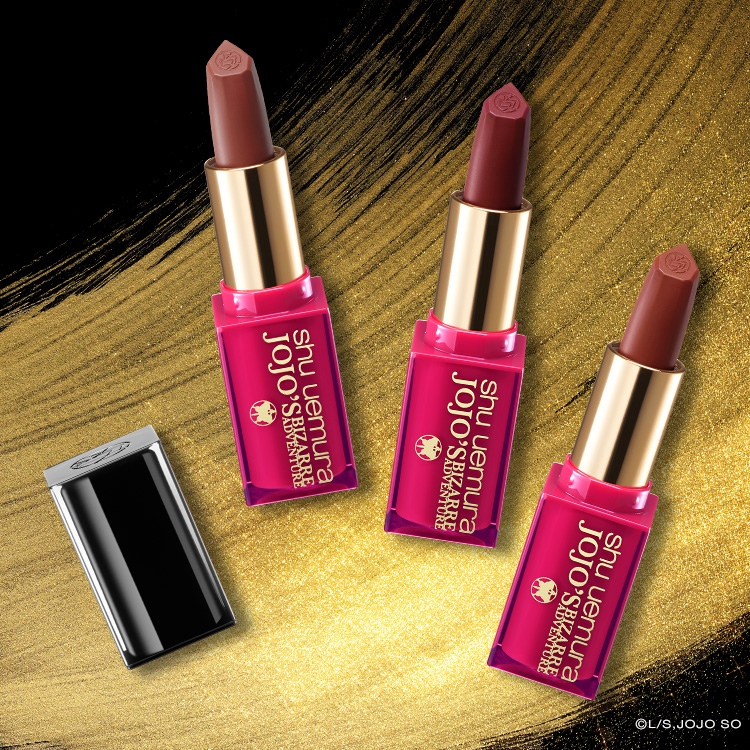 All 3 types (2 limited colors/1 existing color)

Freestone Beige, Seal the Kiss Red, Diver Brown

4,950 yen (~$33 USD)
Other Products

Ultim8∞ Sublime Beauty Cleansing Oil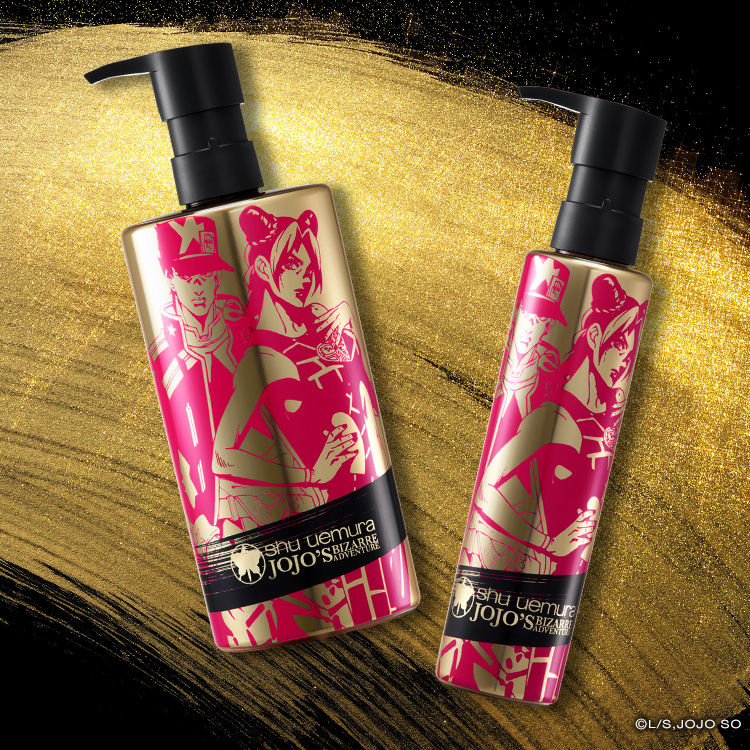 Either 450 ml or 150ml
14,850 yen (~$100 USD) or 5,720 yen (~38 USD)
Petal 55 Foundation Brush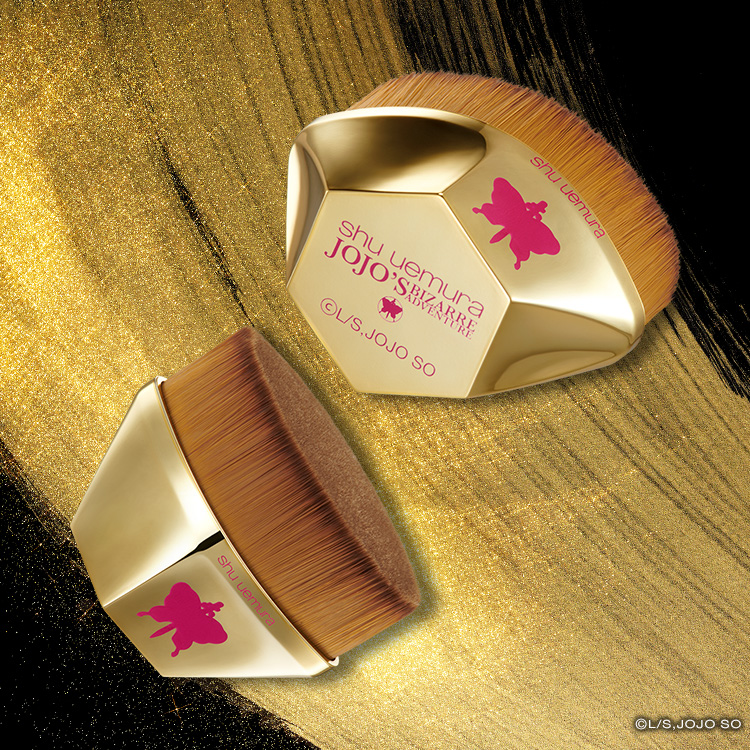 1 type in total
6,820 yen (~$46 USD)
Gold Eyelash Curler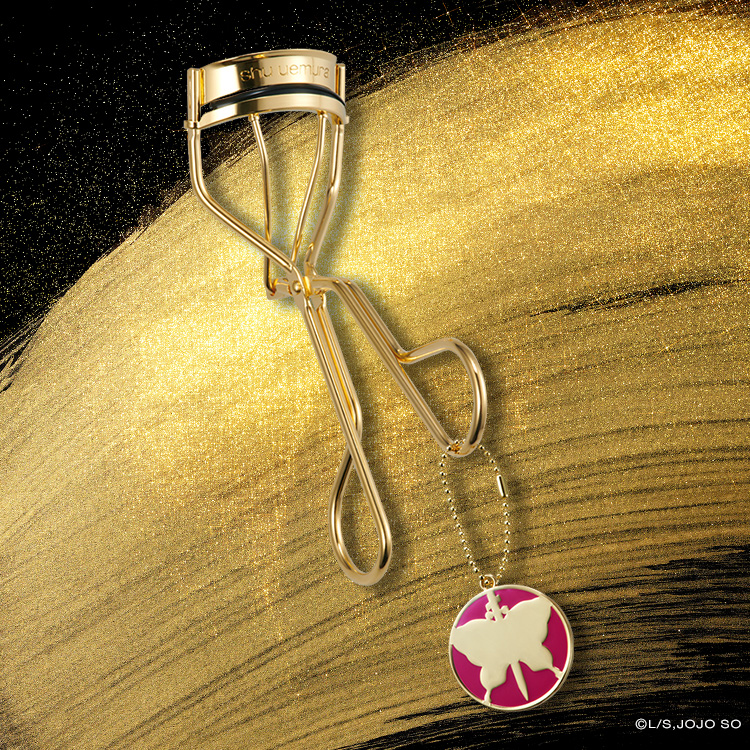 1 type in total
2,860 yen (~$19 USD)
Premium Brush Set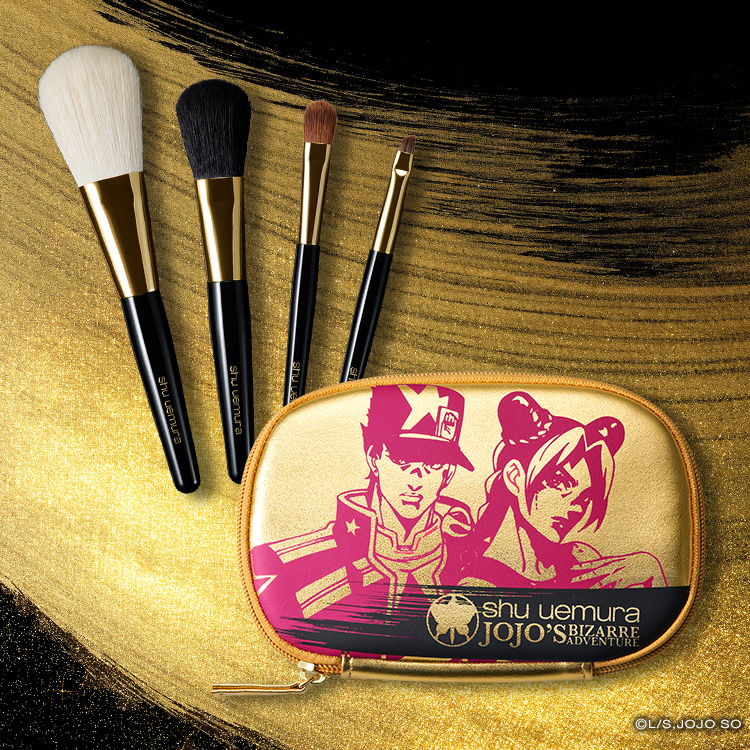 1 type in total
8,800 yen (~$59 USD)
Shu Makeup Box Mini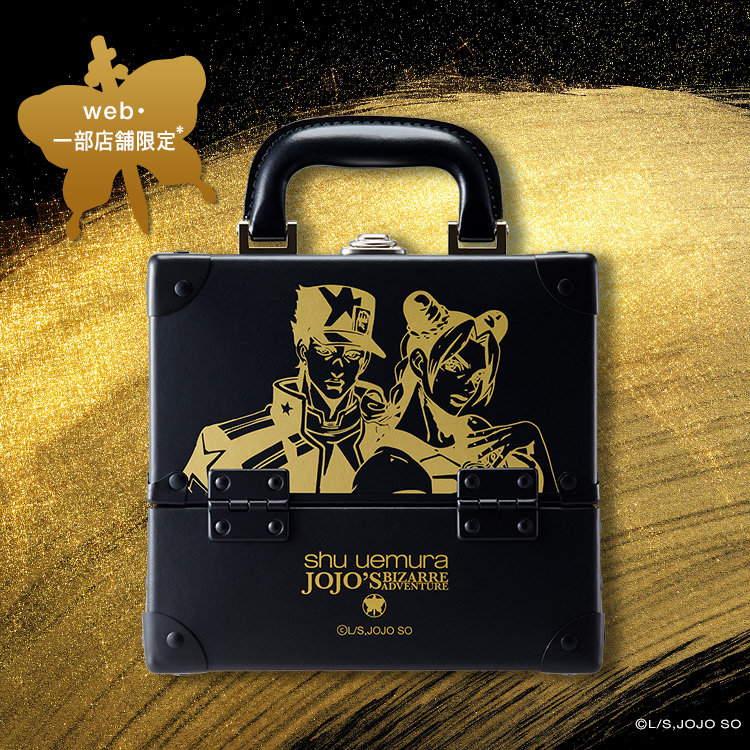 1 type in total
35,200 yen (~$237 USD)
Source: Official Website