Naked & Famous Denim has unveiled its latest collaboration. Teaming up with the iconic Japanese series, JoJo's Bizarre Adventure, the brand has launched a capsule collection that pays tribute to the main Joestar characters from the series' first six parts, including Phantom Blood, Battle Tendency, Stardust Crusaders, Diamond is Unbreakable, Golden Wind, and Stone Ocean.
A Joestar inspires each pair of selvedge denim jeans in this line, with intricate details that echo the unique attributes of the character. From the selvedge ID and custom waist button to the vegetable-tanned leather patch, every element is a discreet nod to the Joestar it represents. Much like the Stands in the series, which remain hidden to those unaware of their existence, Naked & Famous Denim designed the elements in the jeans to be subtle, such as having the character art printed on the inside.
Release Info
The JoJo's Bizarre Adventure Capsule Collection will launch in two separate releases. The first release will feature Jonathan Joestar, Joseph Joestar, and Jotaro Kujo. It will be available on Friday, September 29th, starting at 11:00 AM EST.
The second release will include Josuke Higashikata, Giorno Giovanna, and Jolyne Cujoh. This batch will be available on the following Friday, October 6th, also starting at 11:00 AM EST.
The collection will be available in four fits: Super Guy, Weird Guy, Easy Guy, and True Guy. See the fit guide for details on the meanings.
They are exclusively available at Tate + Yoko and Naked & Famous Denim NYC.
Jonathan's jeans cost $208 USD, Joseph's cost $218, Jotaro's cost $238, Josuke's cost $208, Giorno's cost $208, and Jolyne's cost $218.
JoJo's Bizarre Adventure Capsule Collection
Jonathan Joestar Selvedge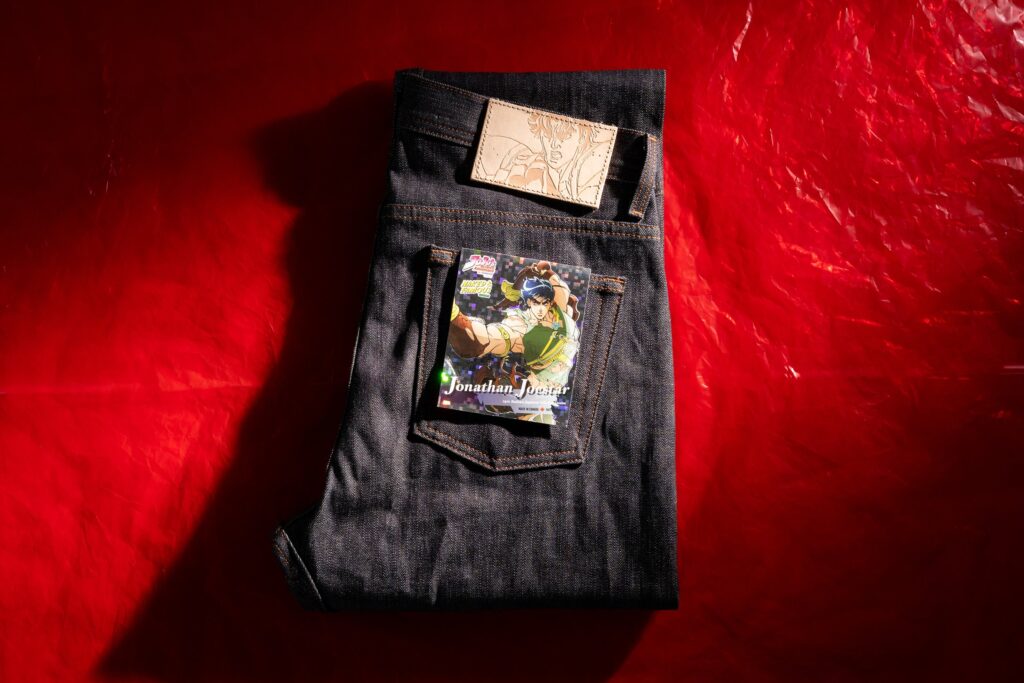 Joseph Joestar Selvedge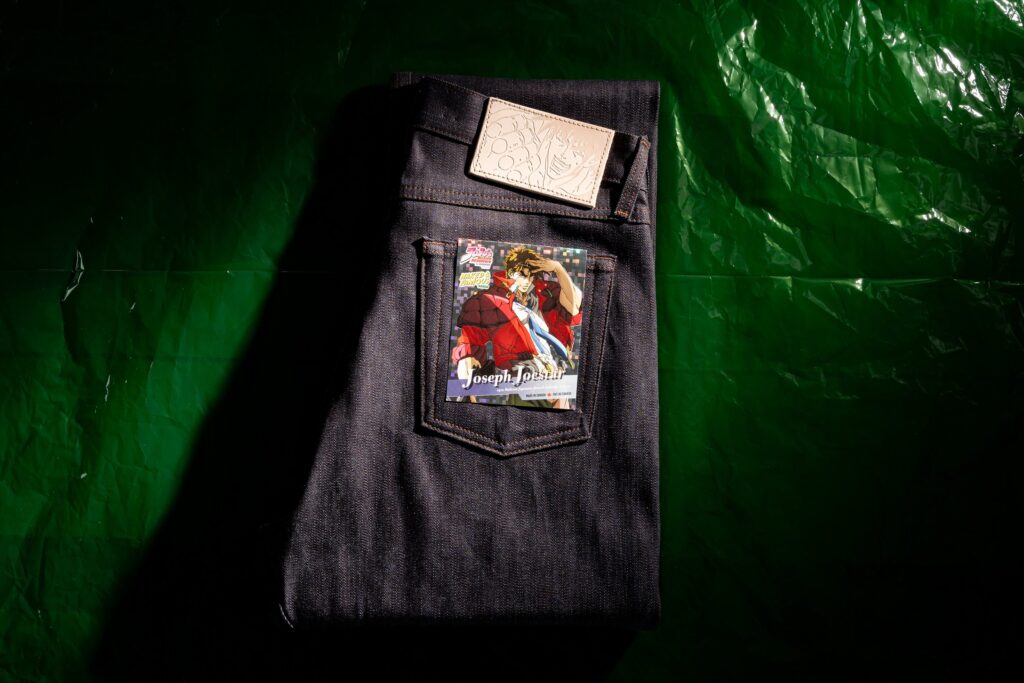 Jotaro Kujo Selvedge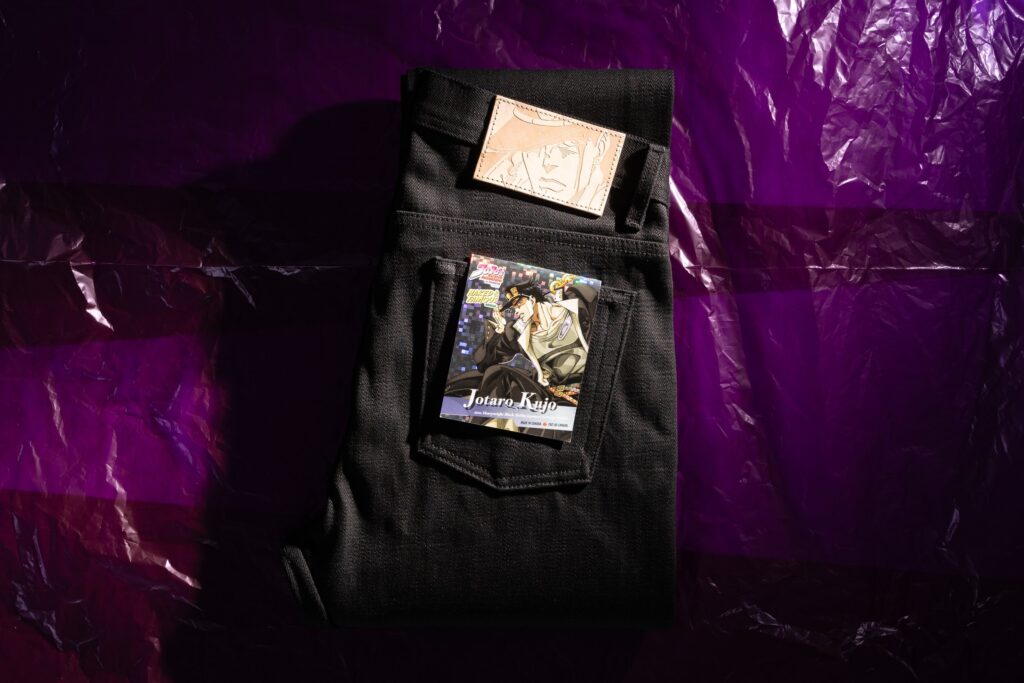 Josuke Higashikata Selvedge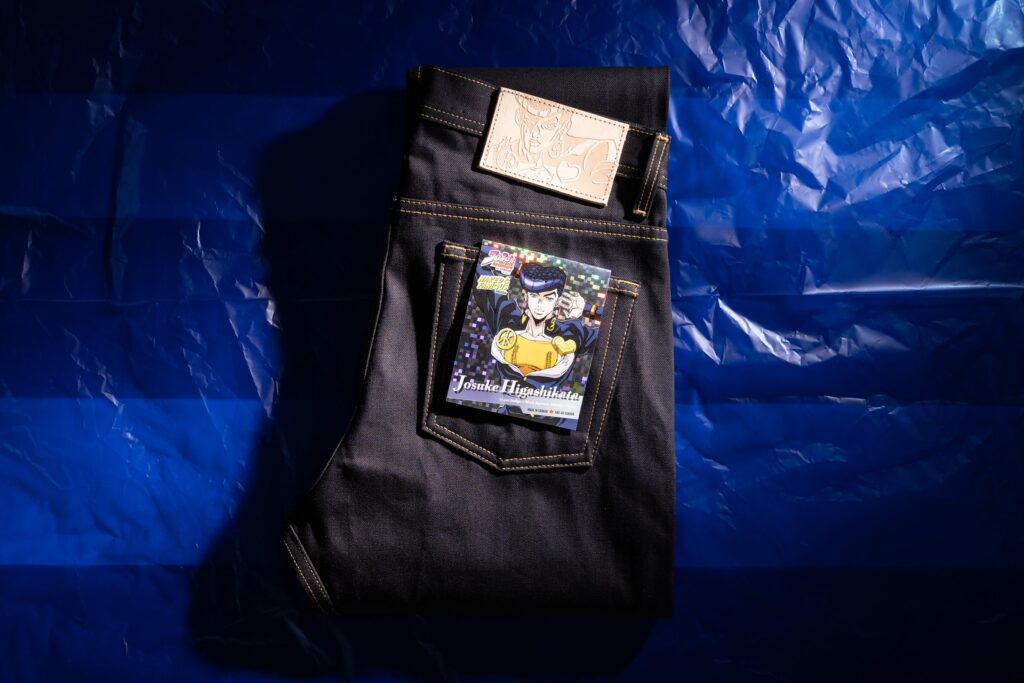 Giorno Giovanna Selvedge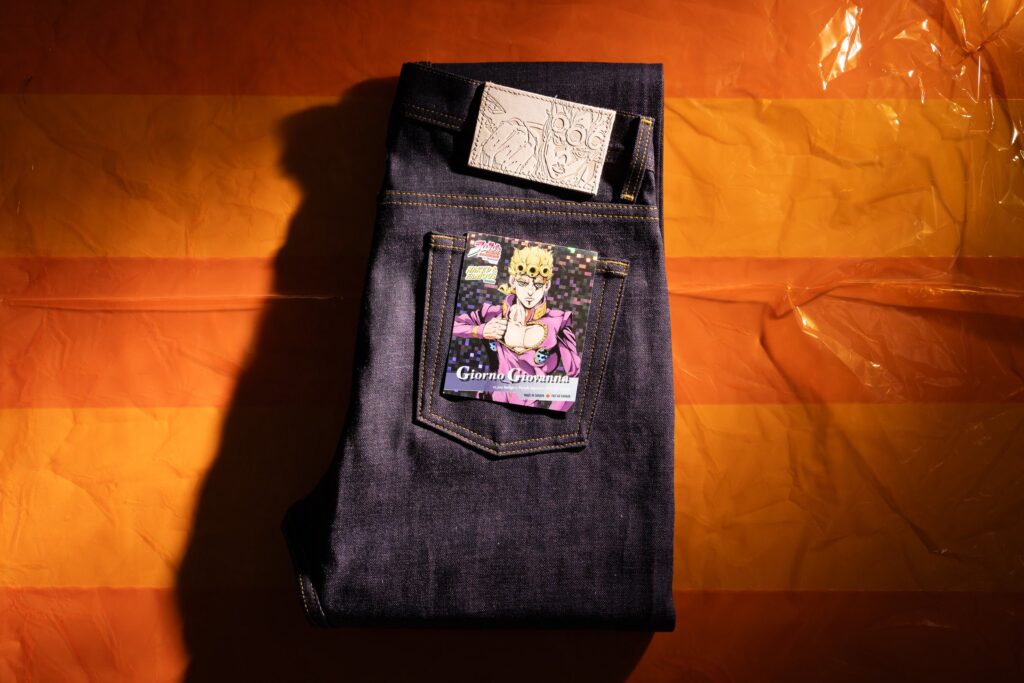 Jolyne Cujoh Selvedge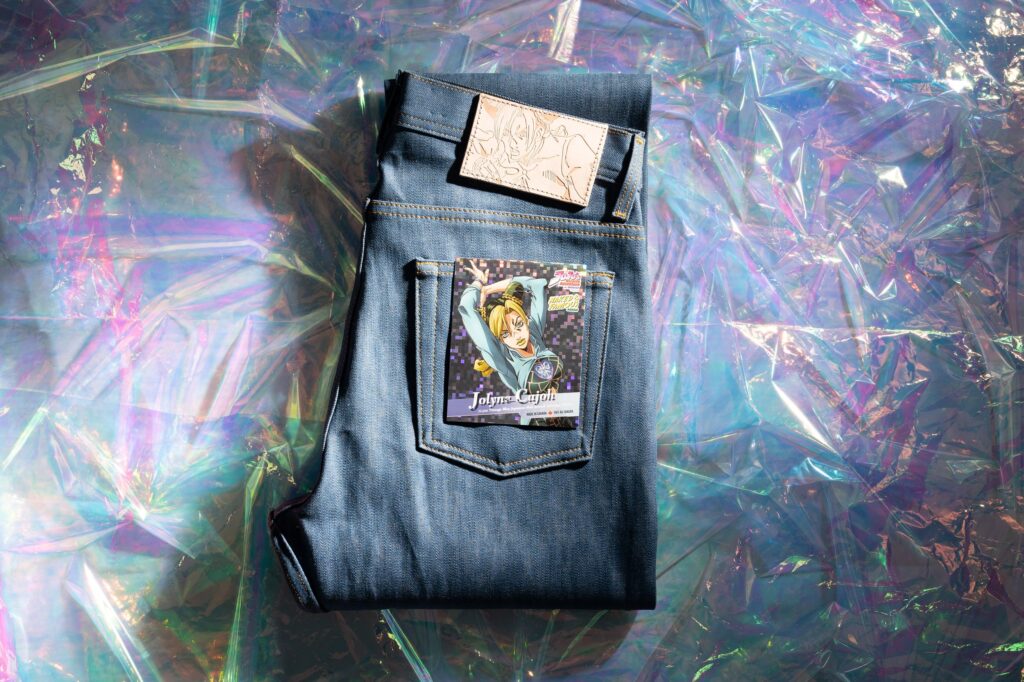 Source: Official Website